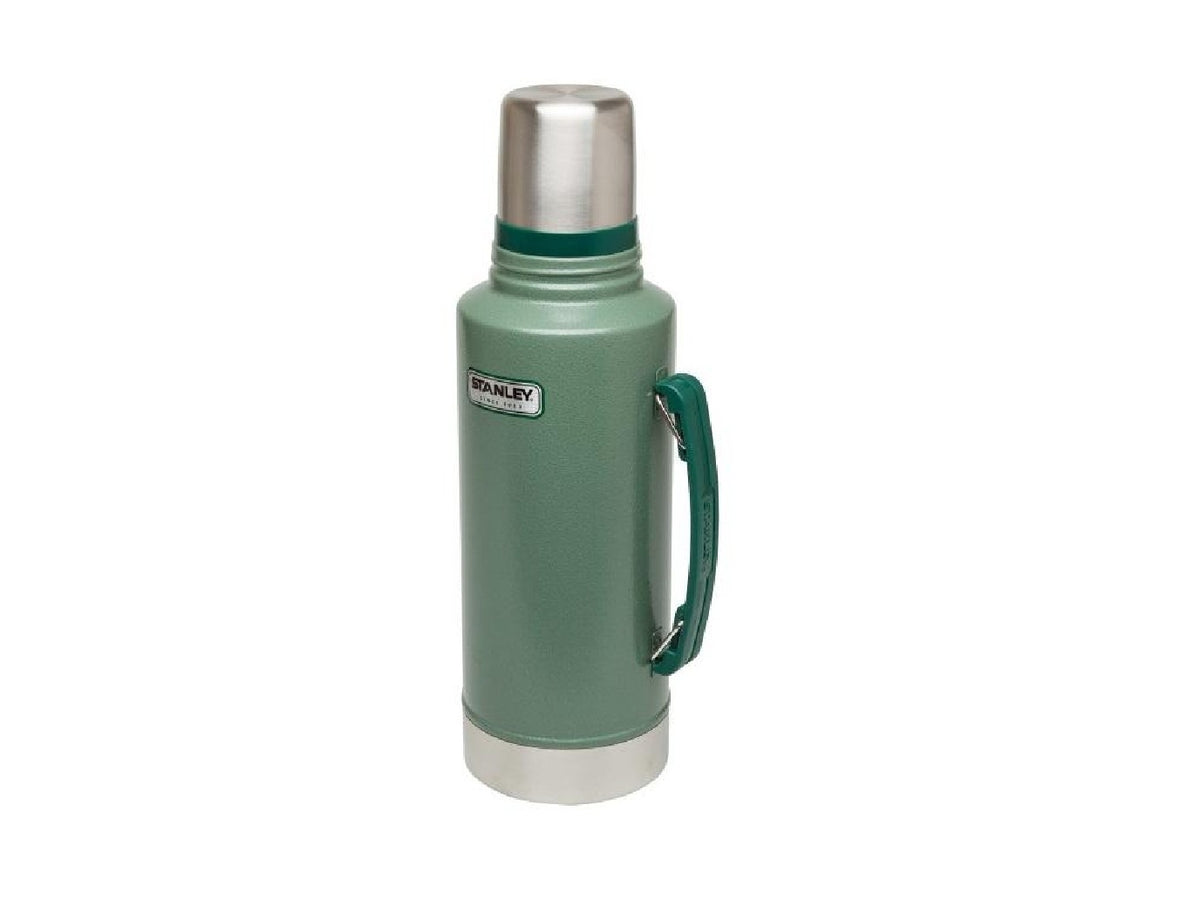 Classic Vacuum Flask Green 1.9L
$82.00
Tax included. Shipping calculated at checkout.
Monk Facts
Features & Care
The Stanley vacuum flask is a classic item for three simple reason: it looks cool, it's tough as nails, and it keeps hot stuff hot and cold stuff cold. Specifically, it guarantees keeping food or liquid cold for 32 hours or hot for 32 hours, whilst ice will stay frozen an incredible 160 hours. What more could you want? This is the stout 'growler' shaped flask, based on the original Stanley design. It is a sizeable 1.9 litres, making it perfect for picnics, hikes and camping expeditions.
It was all the way back in 1913 that William Stanley invented the steel vacuum bottle. For over 100 years the Stanley brand has continued to refine the technology and materials that make the vacuum flask the most effective vessel for keeping your consumables hot or cold.
- 1.9L capacity
- Made from steel and copper with an enamel finish
- 32 hours hot or cold
- 160 hours ice
- Double wall vacuum insulation
- Leak proof and rust proof