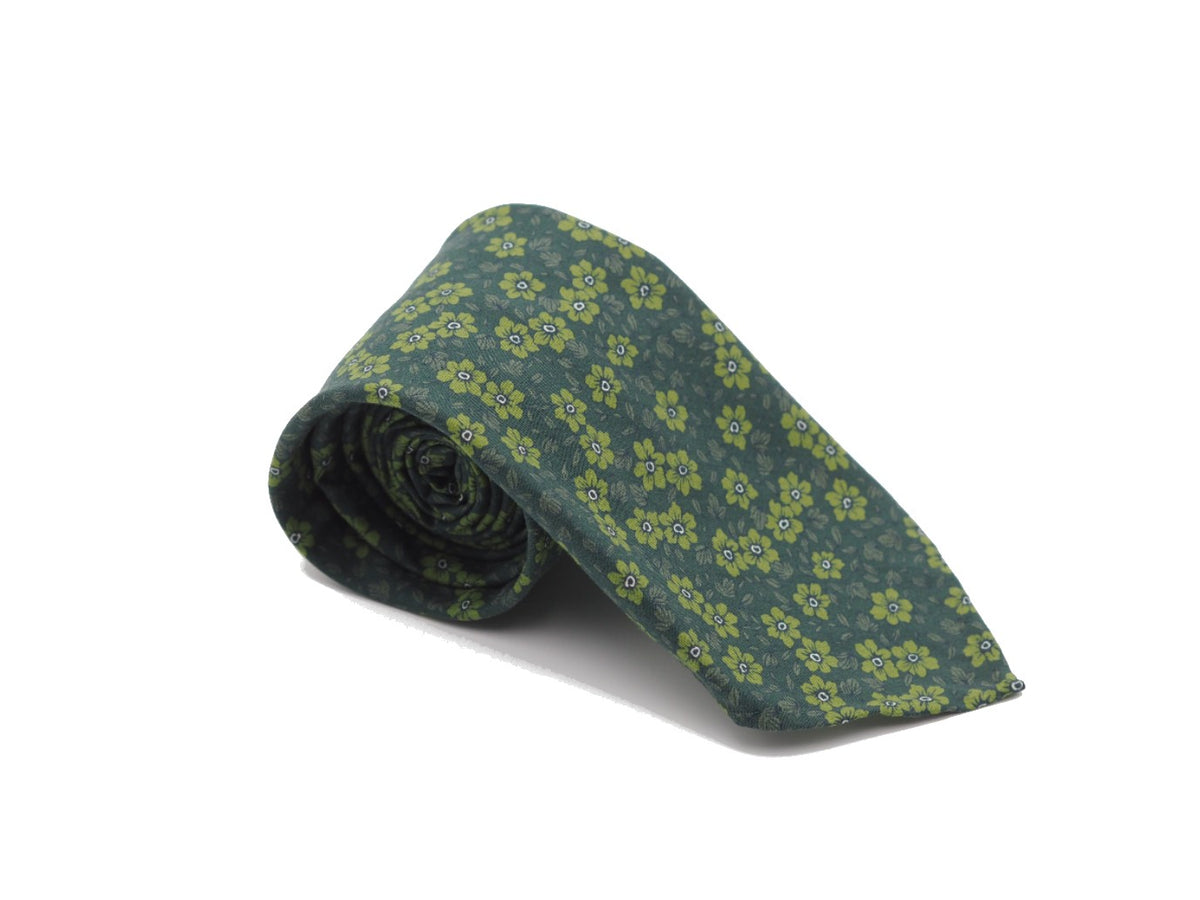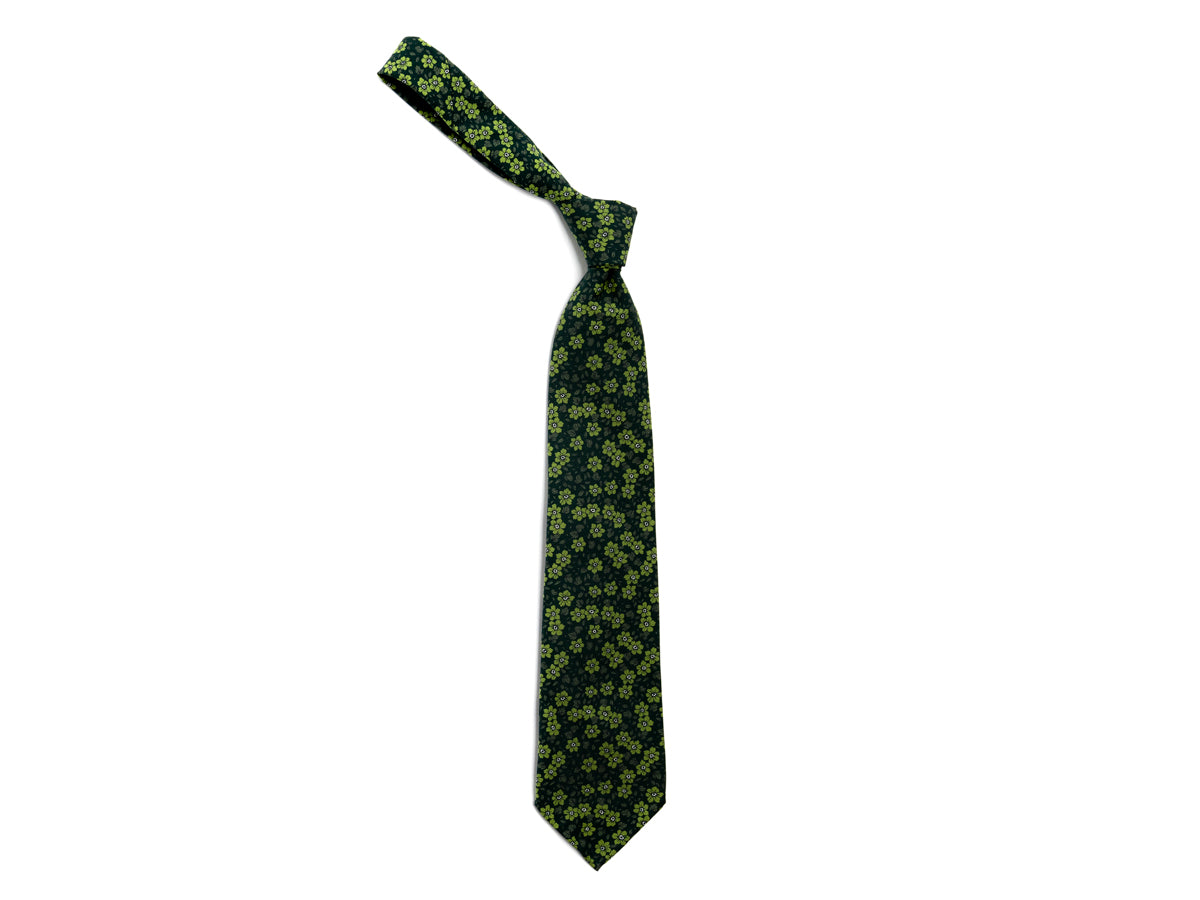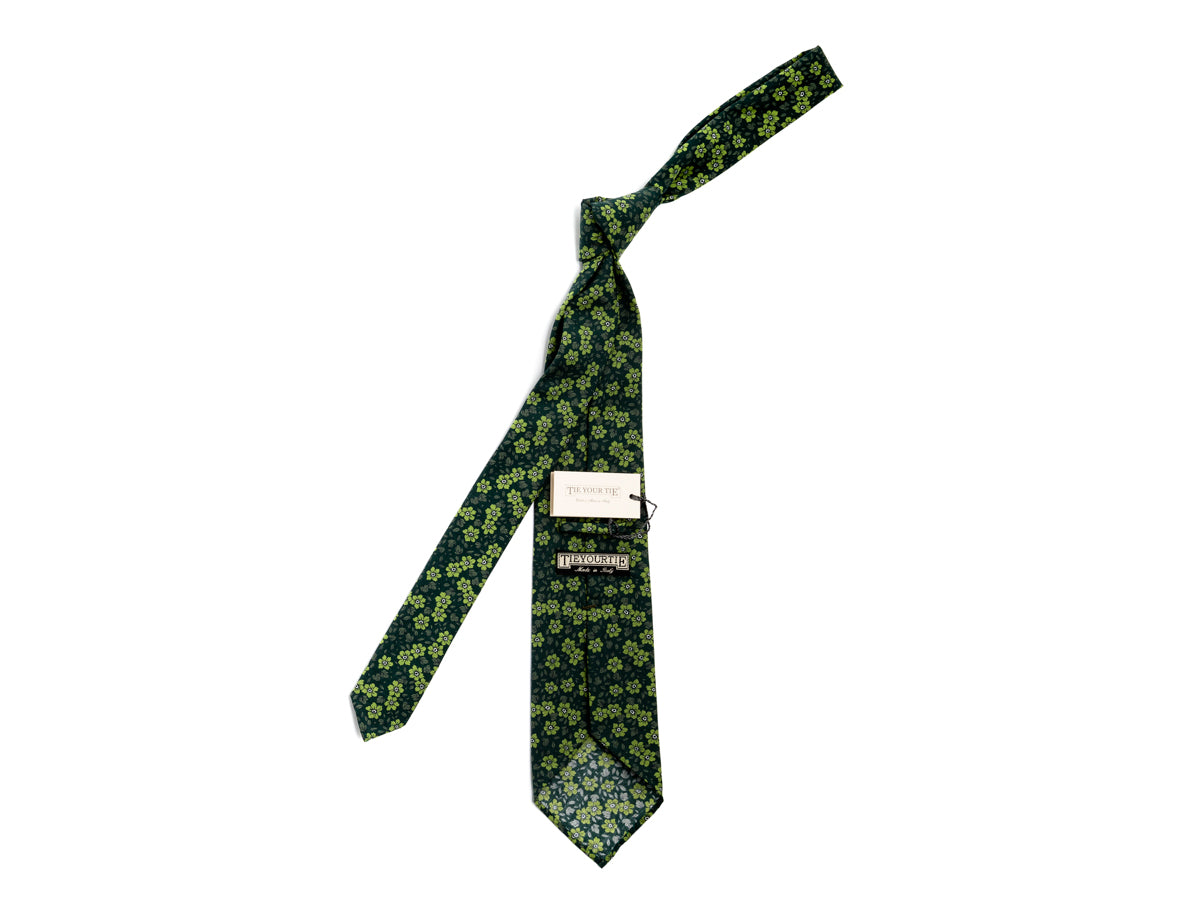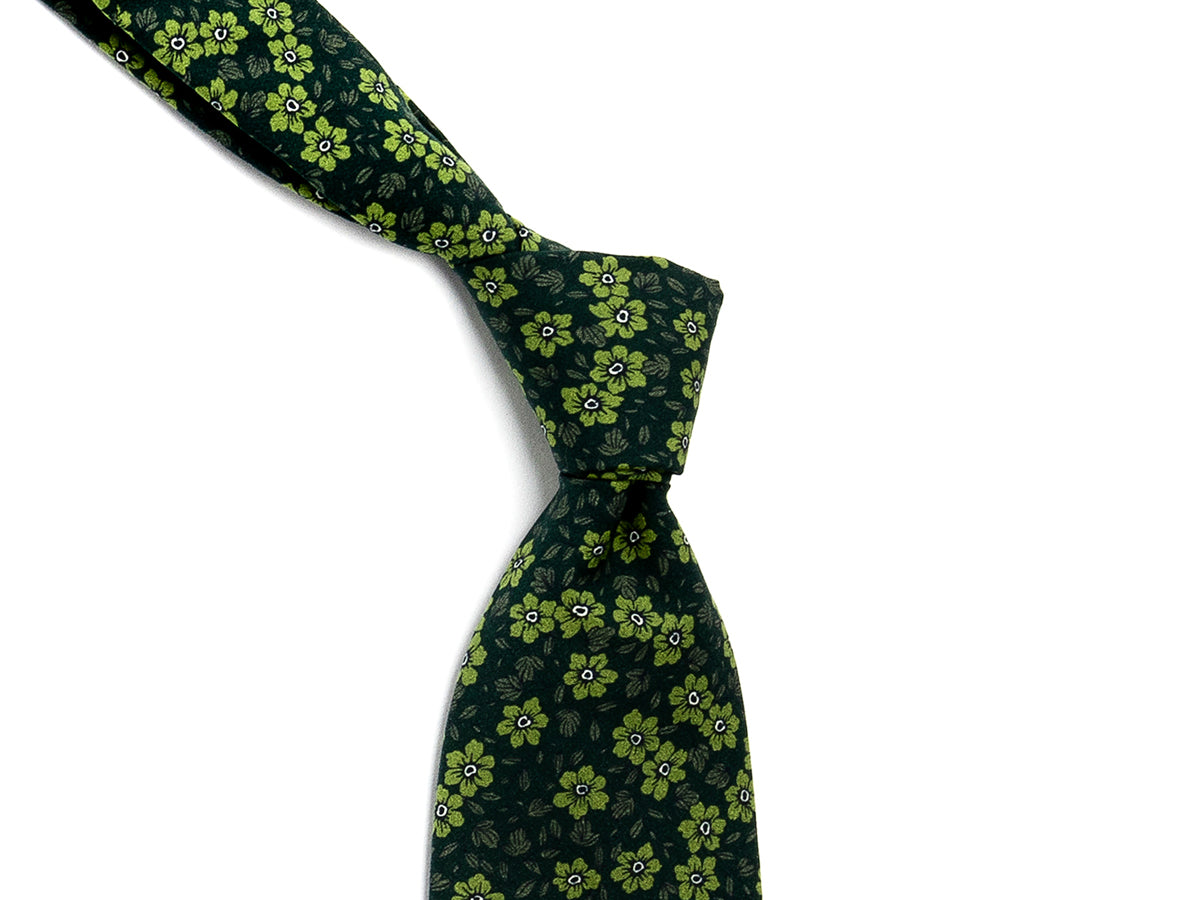 Cotton Floral Tie Green
$210.00
Tax included. Shipping calculated at checkout.
Monk Facts
Features & Care
Cotton is an underused material in tie making. As a material it has a great capacity to render colour and it can be woven very finely without becoming fragile. This tie has been made from cotton printed with a vibrant floral pattern where the bright flowers emerge from a darker ground tone. Minimal lining has been used and the end is untipped, making for a light, flowing construction. This can be worn either as a fun, relaxed tie or as a vivid companion to a more formal ensemble.
Tie Your Tie is the brainchild of Florentine, Franco Minucci. In 1984, Minucci established a small shop in Florence in which he displayed only items hand-selected by himself, much of it consisting of items from his own wardrobe. He quickly became renowned in Italy for his impeccable sense of style and personal approach to retail. At Double Monk we only order Tie Your Tie ties in person, in Florence. We browse through fabric swatches, select the fabrics we like, then specify the construction, length, width and finishing that we would like. Each model is unique and limited to four units, that's pretty rare!
- 100% cotton
- 3 fold, lined construction
- Untipped
- Hand-rolled and stitched edges
- Length 152cm
- Width 9cm
- Made in Florence, Italy