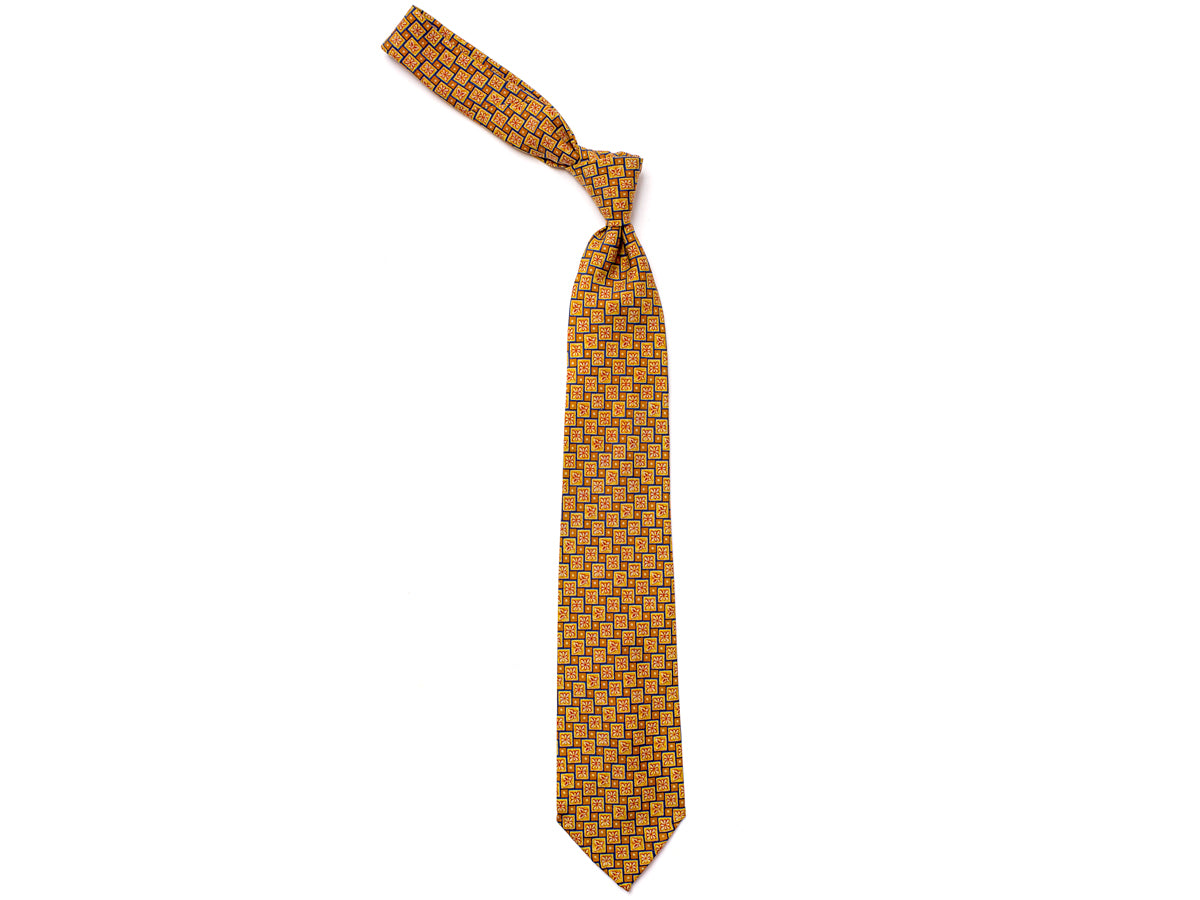 Unlined Seven Fold Silk Tie Butterfly Flower Beige
$191.00
Tax included. Shipping calculated at checkout.
Monk Facts
Features & Care
This seven-fold silk tie epitomises the Neapolitan approach to style: understated yet complex. Rubinacci only use the finest foulard silks for their ties and the combination of colour and pattern always produces a tie that is both restrained and sophisticated. Every tie in our collection has been hand selected by Nick Schaerf and Luca Rubinacci to create a range of the highest standard. This tie is unlined and made from a single piece of fine silk that has been folded seven times to produce a marvel of handmade neckwear. A tie that deserves to be cherished, the Rubinacci seven-fold is the ultimate Neapolitan accessory.
The story of Rubinacci Napoli dates back to the early 19th Century, when Mariano Rubinacci began trading silk with the far east. In the 1930s Gennaro Rubinacci, a renowned 'arbiter elegantarum' of Neapolitan style, opened The London House. Establishing Rubinacci as a luxury tailor to the rich and famous. These days, under the guidance of Mariano Sr's great-grandson Mariano and his son Luca, Rubinacci remains the pinnacle of Neapolitan elegance and style.
- 100% silk
- 7 fold, unlined construction
- Untipped
- Hand-rolled and stitched edges
- Length 152cm
- Width 8cm
- Made in Napoli, Italy