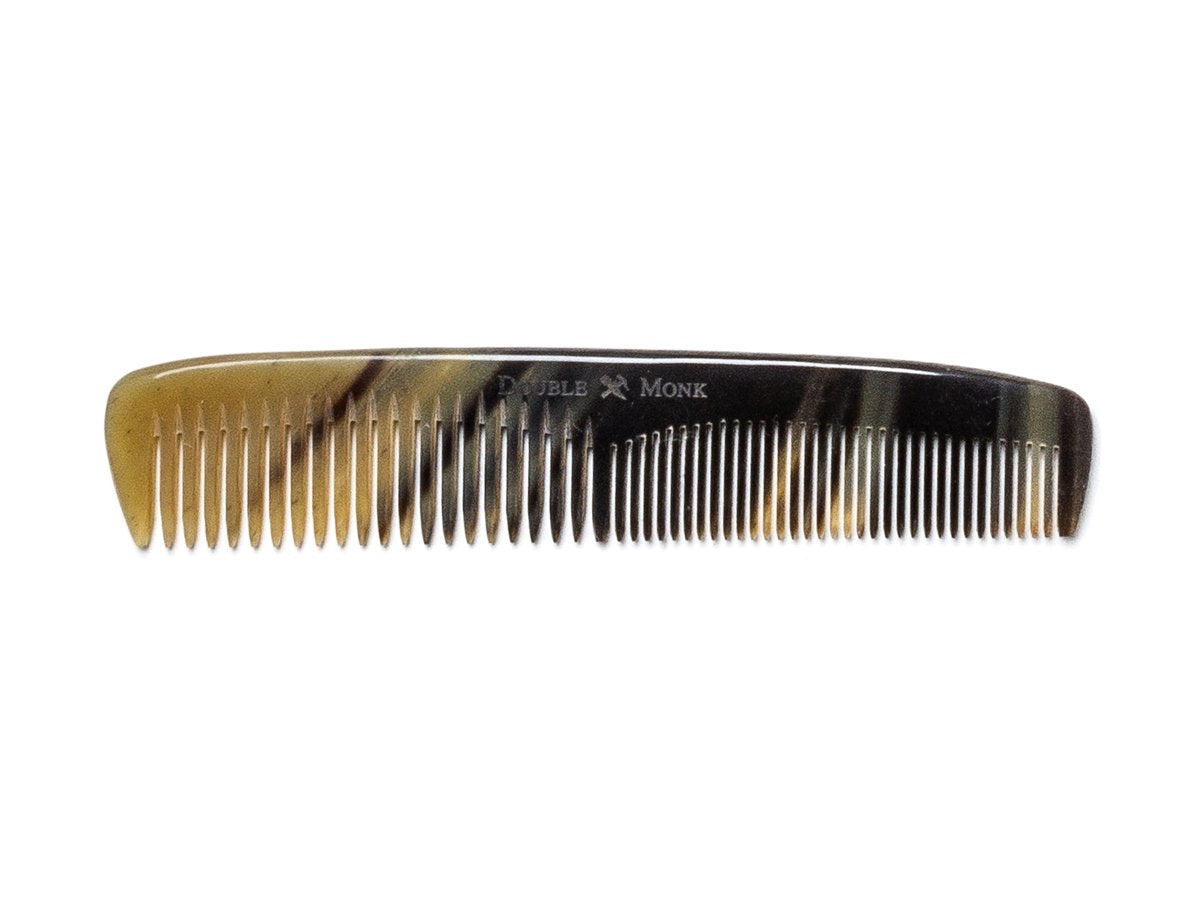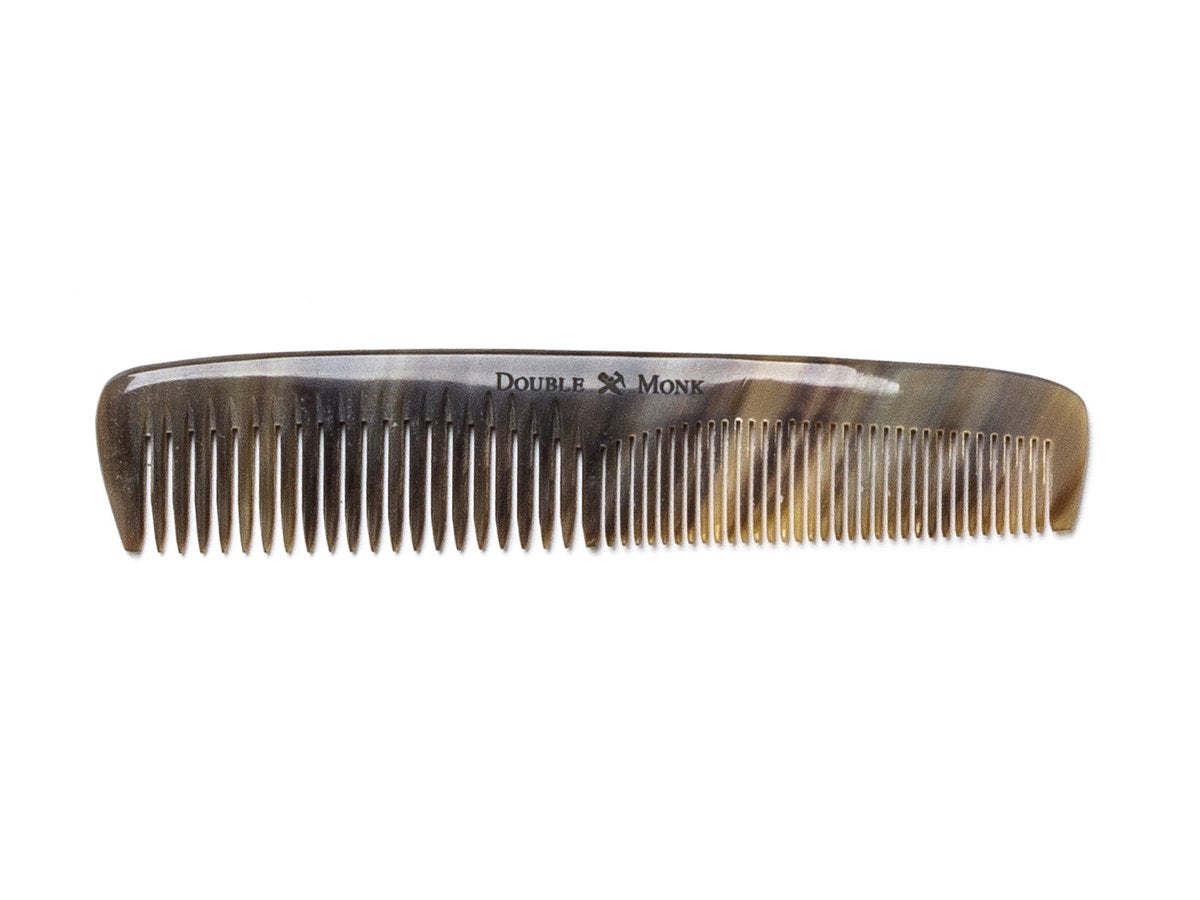 Horn Comb
$41.00
Tax included. Shipping calculated at checkout.
Monk Facts
Features & Care
If you are a gentleman who still has his hair, then you should own a comb; and if you are going to own a comb, you should make sure you have one with you at all times, lest a gust of wind spoil the neatness of your hair. A slightly larger comb, this is best kept on your dresser, but also fits in the breast pocket of your suit. Finally, if you own a comb, then it should be made of natural horn: it is better for your hair than plastic and looks better too.
Abbeyhorn was established in 1749 in Bewdley, Worcestershire by the Humpherson family. In 1912 the horn works moved south to Gloucester, then, 20 years later, to its present site in Kendal, near England's Lake District. Abbeyhorn have, over their 265-year history, developed a reputation for making the world's finest natural horn products. Made with immense skill and using the finest materials, an Abbeyhorn product exudes refinement and luxury as well as being a beautiful and practical item. The company sources its cow horn from the Ankole cattle of West Africa, which are one of the few sub-species of cow that still grows long horns. Abbeyhorn also uses natural Scottish stag antler, cow bone and buffalo horn in many of its products. All Abbeyhorn's materials (apart from the stag antlers, which fall off naturally) are sourced as ethically as possible as by-products of the meat industry.
- Made from the finest natural horn
- 170mm in length
- As this is a natural product, colour and pattern may vary
- Made in Cumbria, England