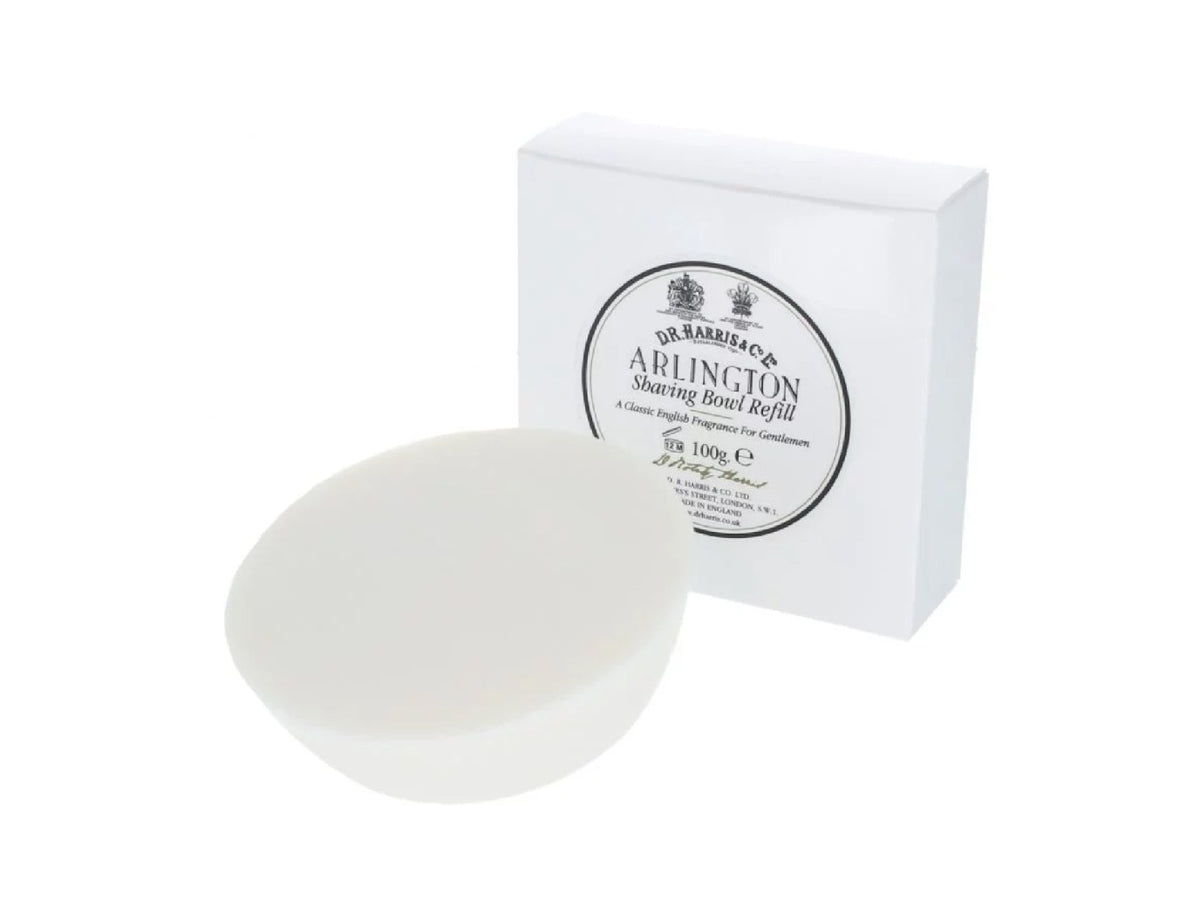 Arlington Shaving Soap 100g Refill
$21.00
Tax included. Shipping calculated at checkout.
Monk Facts
Features & Care
This shaving soap by D.R. Harris has a fresh English scent. This is a citrusy scent redolent of fern and fresh-cut flowers. Wet shaving is one of the cornerstones of a gentleman's identity. D.R. Harris provides a product with a heritage that evokes the golden age of the English gentleman, but, more than this, they also provide a soap that can literally not be beaten for scent, lather or shaving comfort. If you use anything else you are a damn fool!
Established in 1790 at No. 11 St James's Street, London, D.R. Harris has maintained its esteemed reputation for well over 200 years. The company boasts a range of aftershaves, balms, colognes and haircare products that evoke the refinement and culture of the English gentleman. As the parfumiers and pharmacists to fashionable Londoners, D.R. Harris was, in 1938, awarded the warrant as chemist to Her Majesty The Queen, who later became the Queen Mother. When the Queen Mother died in 2002, the company was appointed as chemist to His Royal Highness The Prince of Wales. Finally, in 2012, D.R. Harris has also appointed as chemist to Her Majesty Queen Elizabeth II.
To use, wet the beard with warm water then apply a wet shaving brush to the soap. Finally, lather up either in a bowl or directly on the face and apply to the beard.