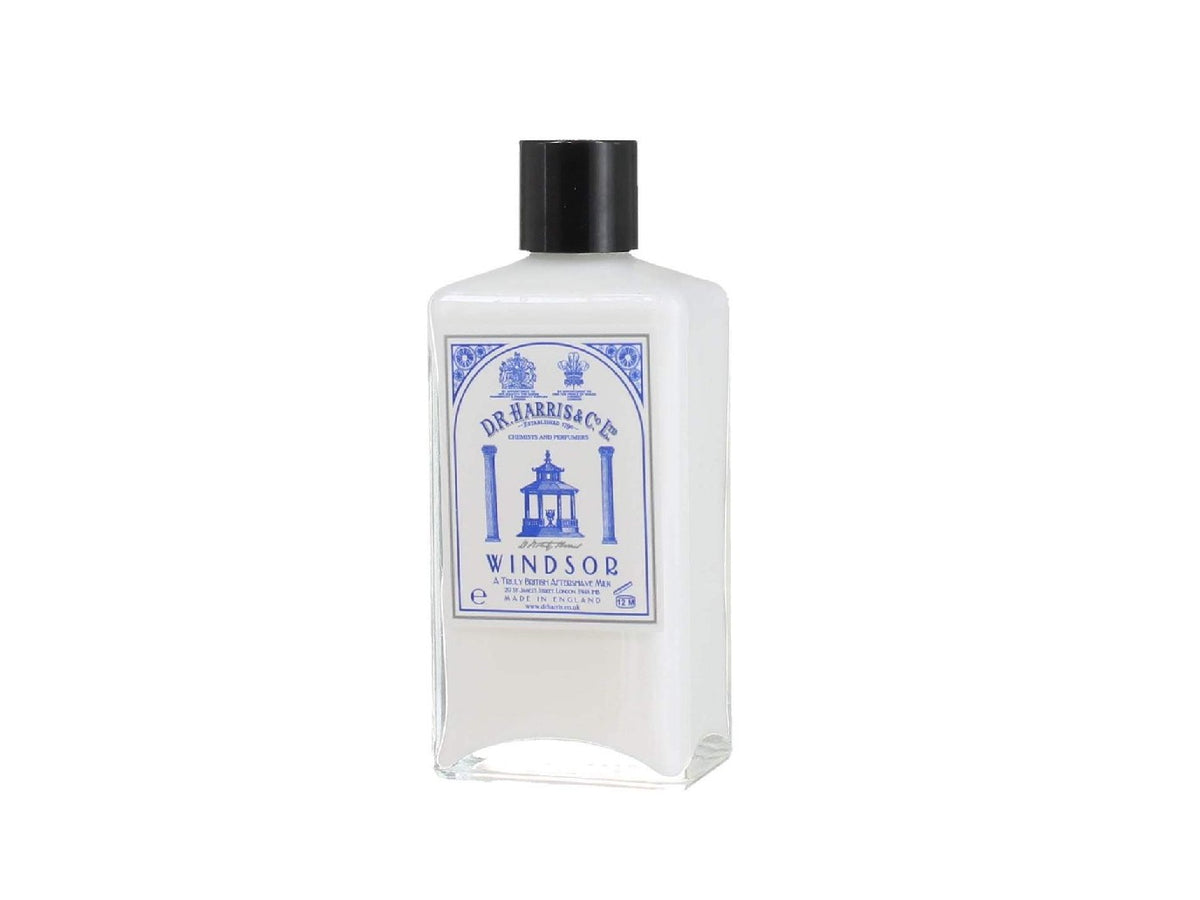 Windsor Aftershave Milk 100ml
$50.00
Tax included. Shipping calculated at checkout.
Monk Facts
Features & Care
This aftershave milk by D.R. Harris has a classic British gentleman's scent. Its top notes include citrus and pepper, with a woody heart and leather and earthy vetiver emerging at the base. As part of any self-respecting gentleman's shaving regimen, the D.R. Harris aftershave milk is a wonderful balm for freshly abraded skin.
Established in 1790 at No. 11 St James's Street, London, D.R. Harris has maintained its esteemed reputation for well over 200 years. The company boasts a range of aftershaves, balms, colognes and haircare products that evoke the refinement and culture of the English gentleman. As the parfumiers and pharmacists to fashionable Londoners, D.R. Harris was, in 1938, awarded the warrant as chemist to Her Majesty The Queen, who later became the Queen Mother. When the Queen Mother died in 2002, the company was appointed as chemist to His Royal Highness The Prince of Wales. Finally, in 2012, D.R. Harris has also appointed as chemist to Her Majesty Queen Elizabeth II.
This white, dense milky lotion is ideal as a post-shave balm to calm the skin and limit the effects of razor burn. Containing a natural, mild antiseptic, we highly recommend this milk for chapped or dry skin thanks to its moisturising qualities. As a non-alcohol based milk it will not sting when applied. Available here in a classic glass bottle.