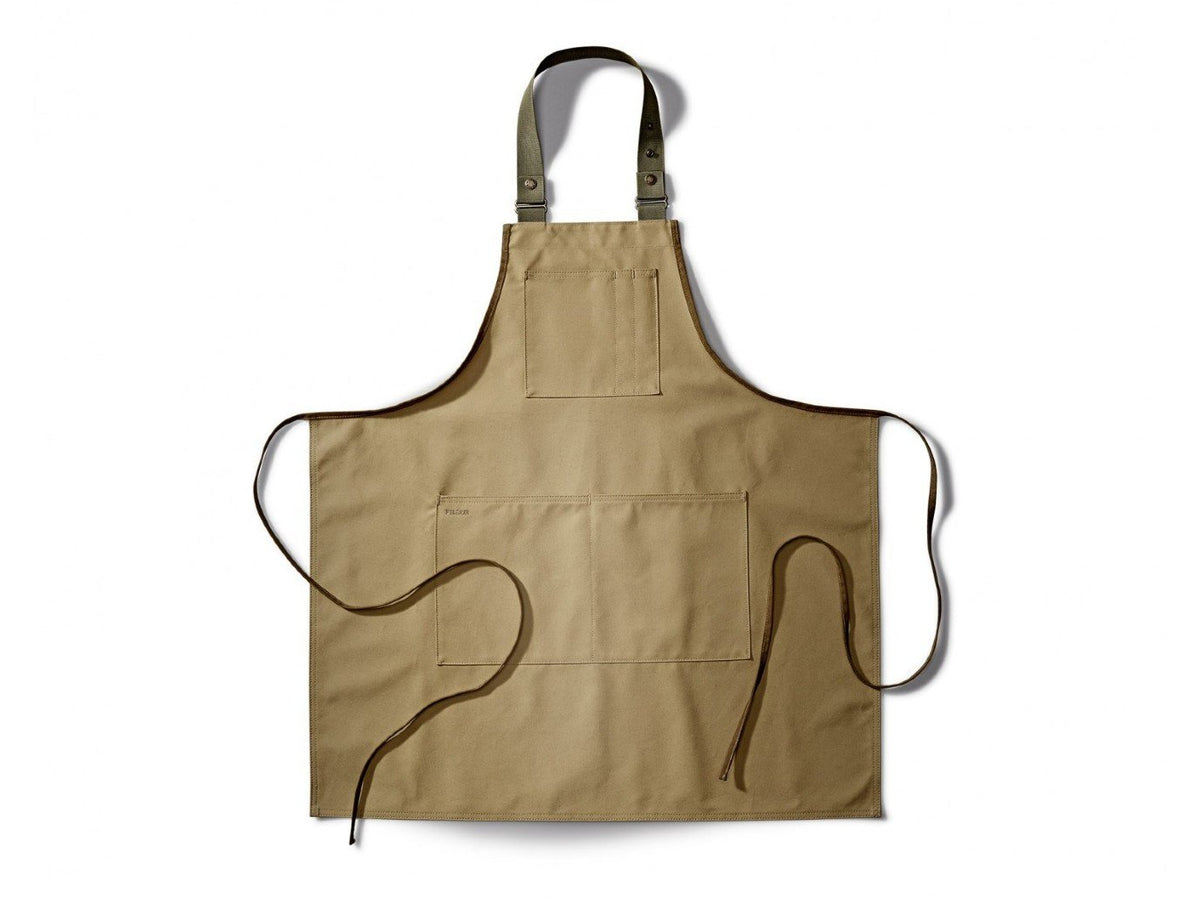 Classic Apron Dark Tan
$171.00
Tax included. Shipping calculated at checkout.
Monk Facts
Features & Care
This is an apron designed by men, for men. Made from tough cotton 'tin cloth' and rugged bridle leather, it is always up to the task whether you're engaging in woodwork, metalwork, painting, or just some very intense barbecuing. A variety of pockets, which include pen pockets makes it handy for any task.
For over 100 years, Filson has staked its reputation on producing goods that a man can depend on in the toughest environments. Founded in 1897 as outfitter for prospectors heading to Alaska in search of gold, Filson has always been exacting in its workmanship and choice of materials. Over the years the brand has expanded its production from jackets and outerwear and now boasts a range of luggage and bags made to the rigorous standards that have made Filson the gold standard in rugged outdoor gear.
- Waxed cotton 'Tin Cloth'
- Nylon neck strap
- 100% made in USA