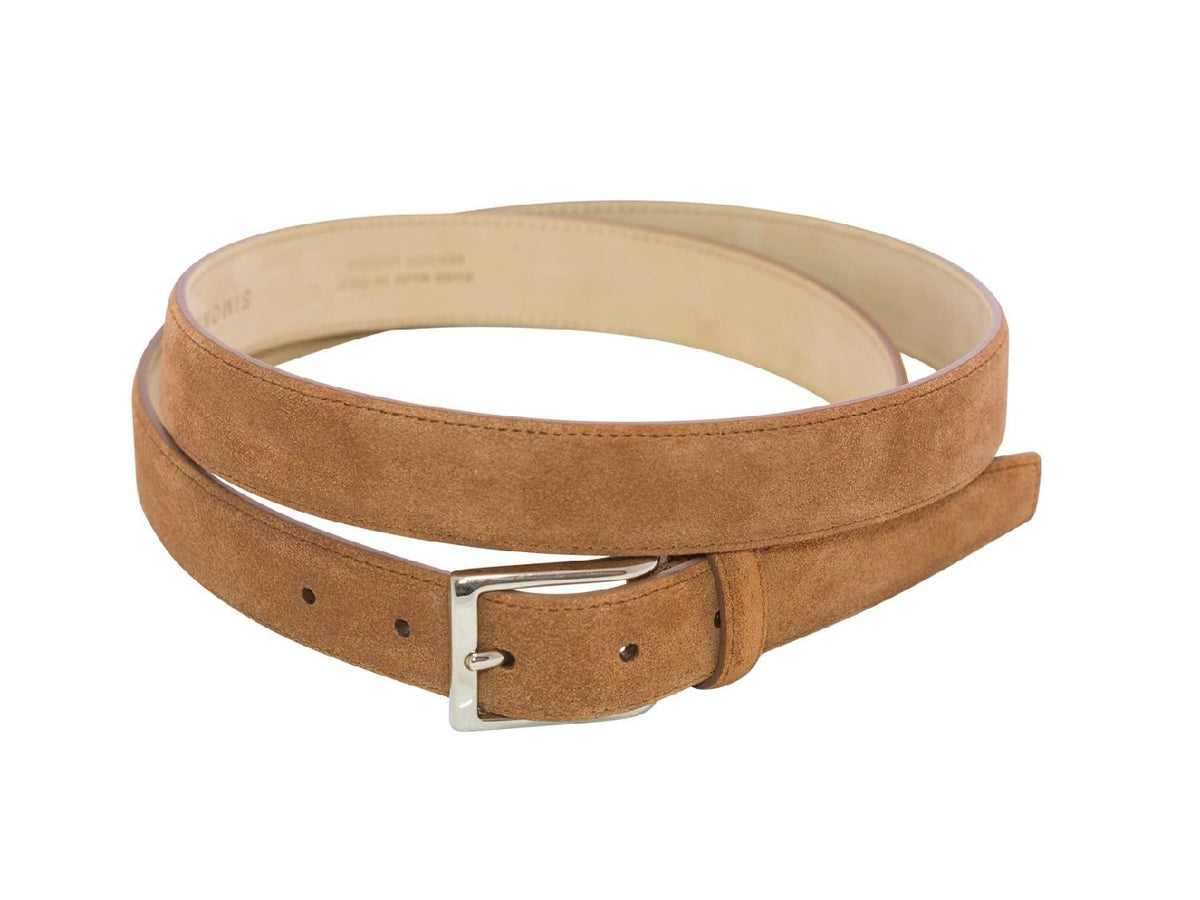 Belt with Nickel Buckle Tobacco Suede
$239.00
Tax included. Shipping calculated at checkout.
Monk Facts
Features & Care
In a sense, a belt is like a pair of shoes, people may not notice them when they're nice, but they sure will if they're not. Simonnot Godard's belts are made in Italy using the finest French calf suede. Each belt is fully lined and stitched, and fitted with the highest quality buckle after being cut precisely to the customer's size. These beautiful belts are very refined and will pair beautifully even with a formal suit, but because they are suede they can also be paired with casual trousers, even jeans! *Please note that all belts come as a size 44 and can be cut to size by any reputable shoe or leather repairer. This allows you to adjust the size of the belt to your exact waist measurement.
Simonnot Godard have been making pocket squares and handkerchiefs since 1787, so it is no wonder that they do it better than anyone else. The company is uncompromising in its commitment to materials and process: only the finest cotton and linen is used, designs are chosen from over 200 years of archived patterns and then woven using traditional weaving machines. Each pattern in Simonnot Godard's cloths is intricately woven into the design, rather than being printed onto the fabric. When the cloth has been woven it is sent to the Voges region, where it is washed and finished in the famously pure mountain water. The final stage involves hand rolling and stitching the fine edges of each piece, a fantastically difficult task that Simonnot Godard do more skilfully than anyone. They are truly the finest cotton and linen pocket squares that money can buy.
- Men's dress belt
- Nickel buckle
- Calf suede
- Fully lined
- Made in Italy