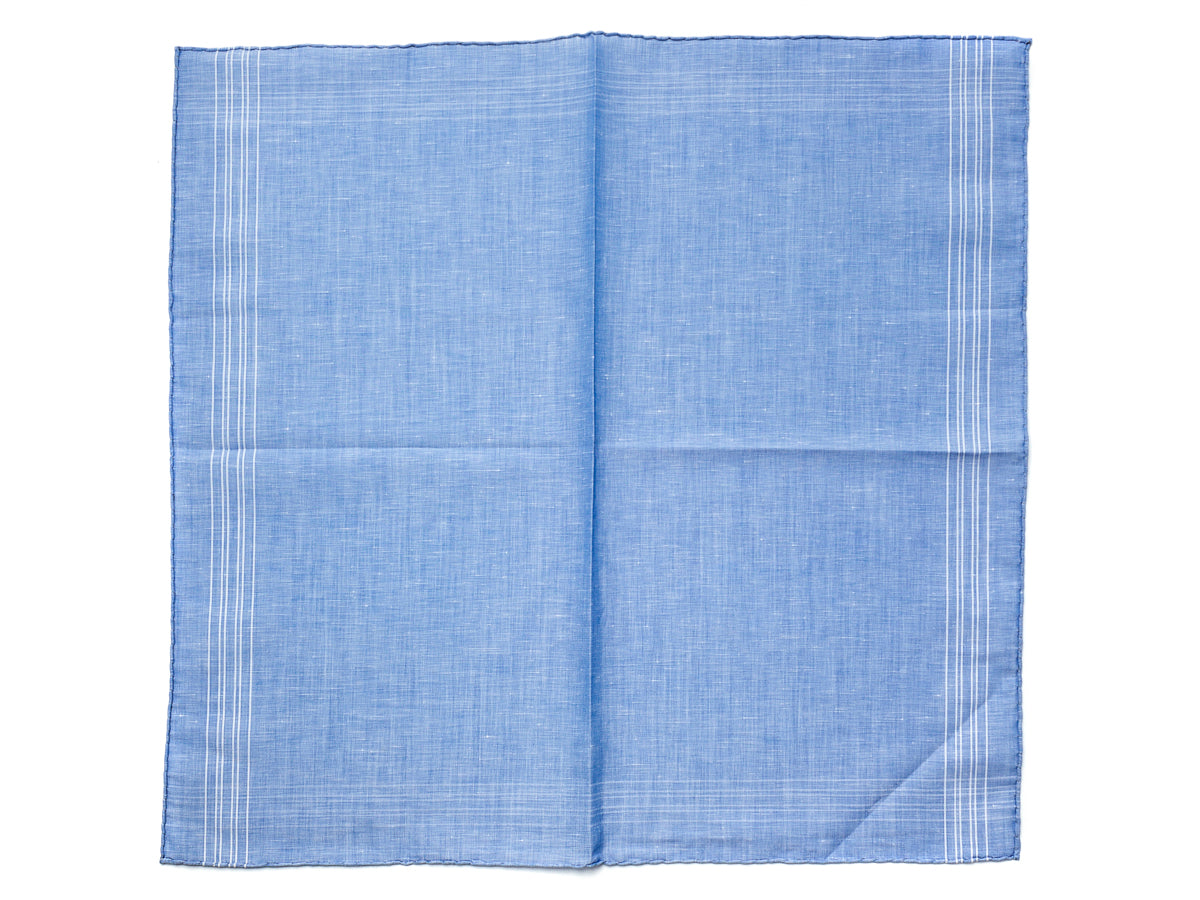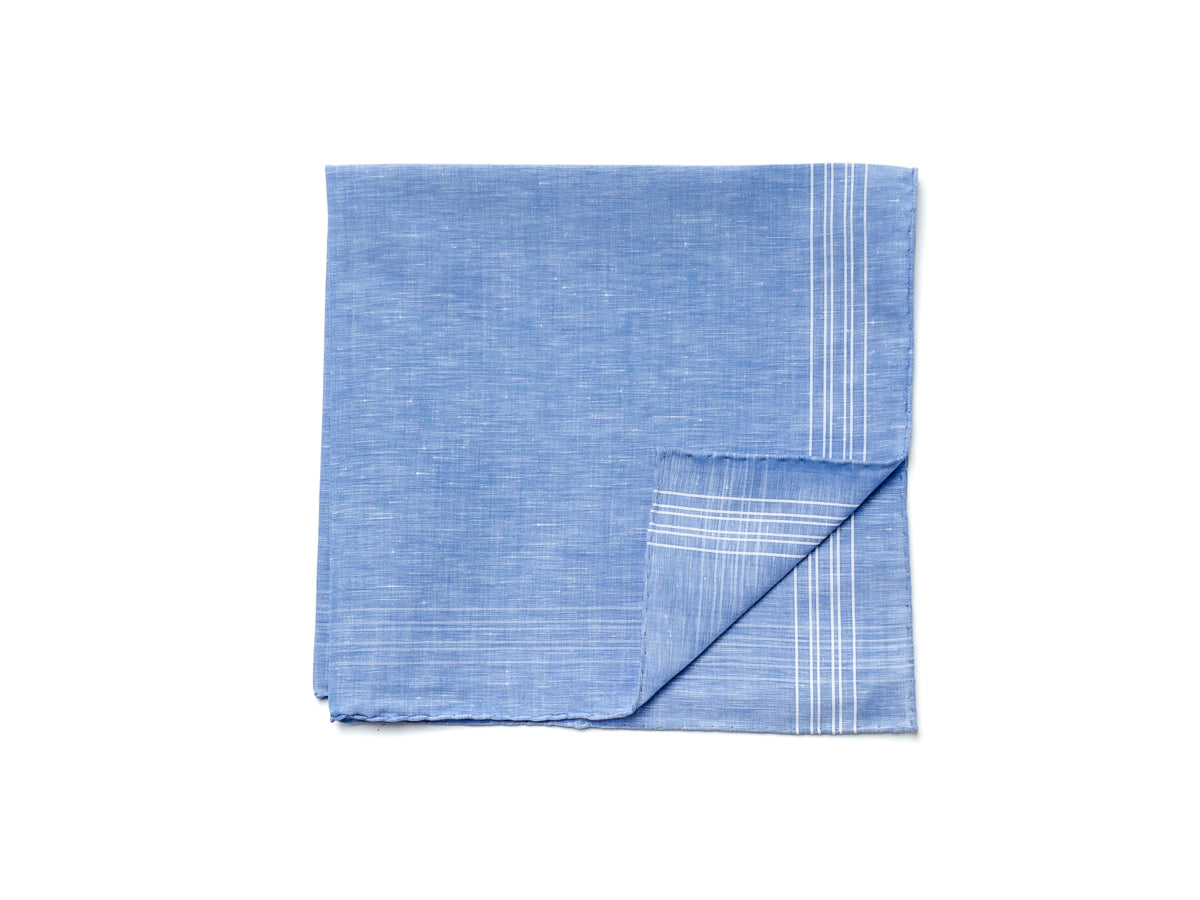 Blue Linen-Cotton Pochette
$99.00
Tax included. Shipping calculated at checkout.
Monk Facts
Features & Care
This is a white cotton/linen pocket square. It has been woven on a 100-year-old loom and then had its edges rolled and sewn by hand. The final product is a pocket square of great beauty and, being white, great style and versatility. It is also a generous size at 40 x 40 centimetres, ideal for deep pockets!
When Otto Mantero was a young boy he heard stories about cotton so fine that you hardly felt it on your skin, "light as a feather and smoother than silk." Many years later, in the hills of northern Italy, he discovered an old, disused factory full of shuttle looms, some of them from the beginning of the 20th Century, and Carlo Riva was born. Sourcing the finest raw materials, Mantero has used these ancient looms to produce the finest shirting fabric available in the world. Carlo Riva has been described variously as the 'Patek Phillippe' and 'Bugatti Veyron' of shirting fabrics, testament to both its quality and rarity. Try it for yourself, it has to be felt to be believed.
- Made from cotton and linen
- Hand-rolled edges
- Dimensions: 43x43cm
- Made in Italy