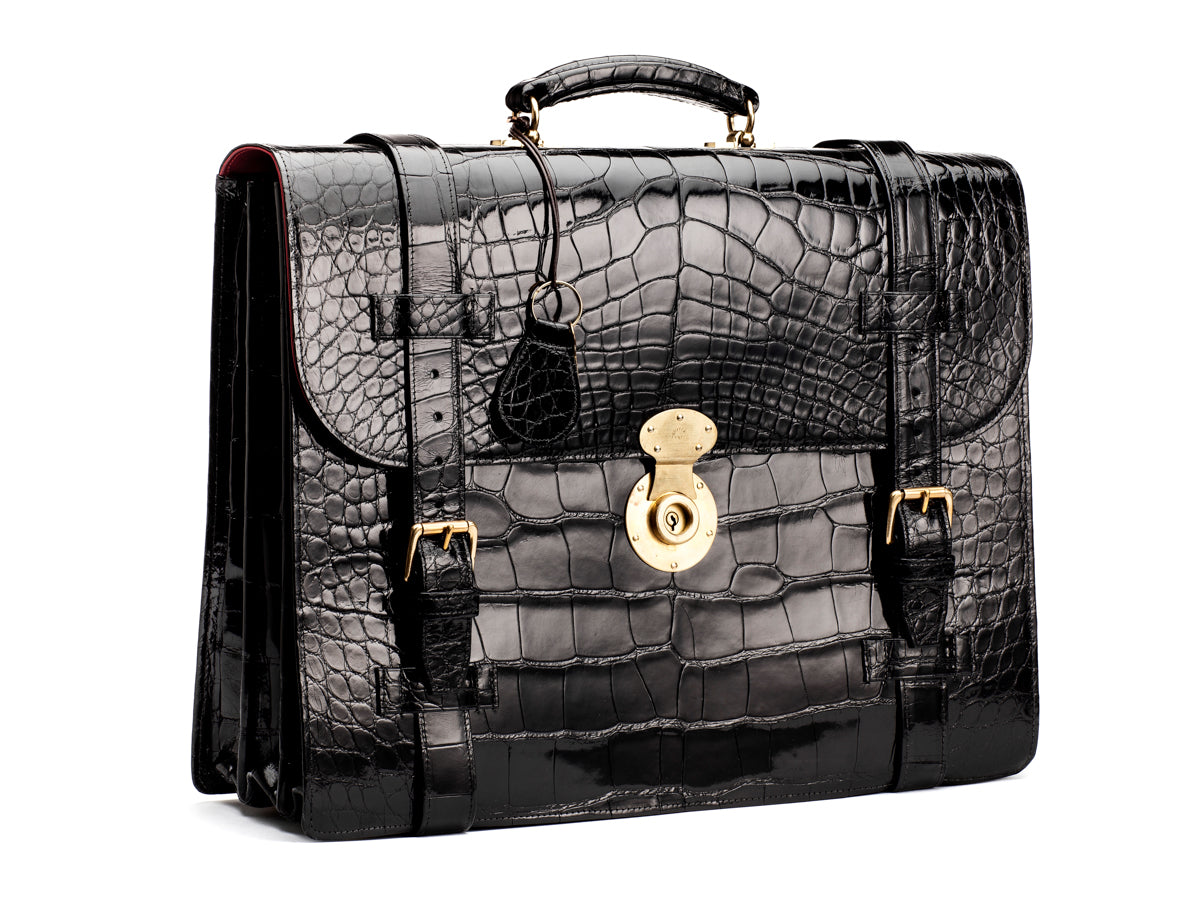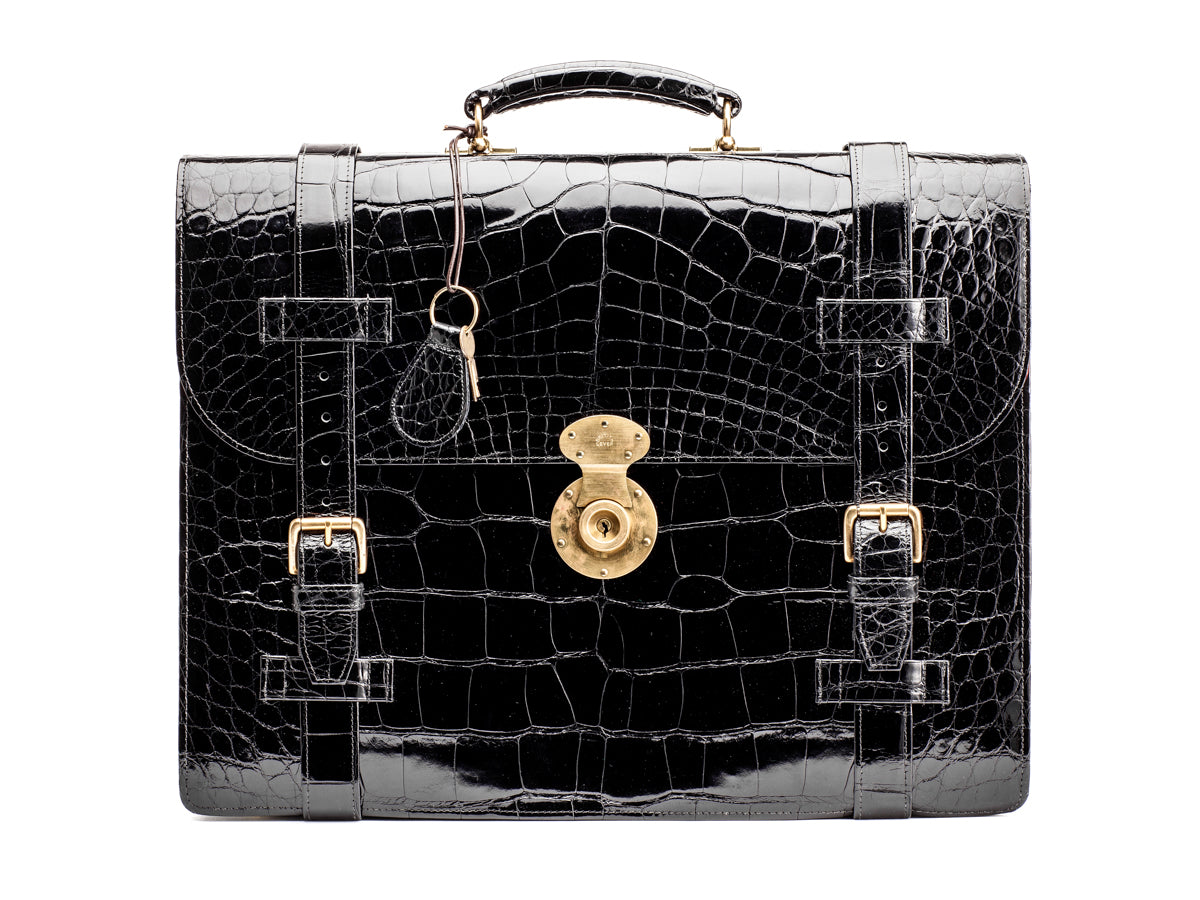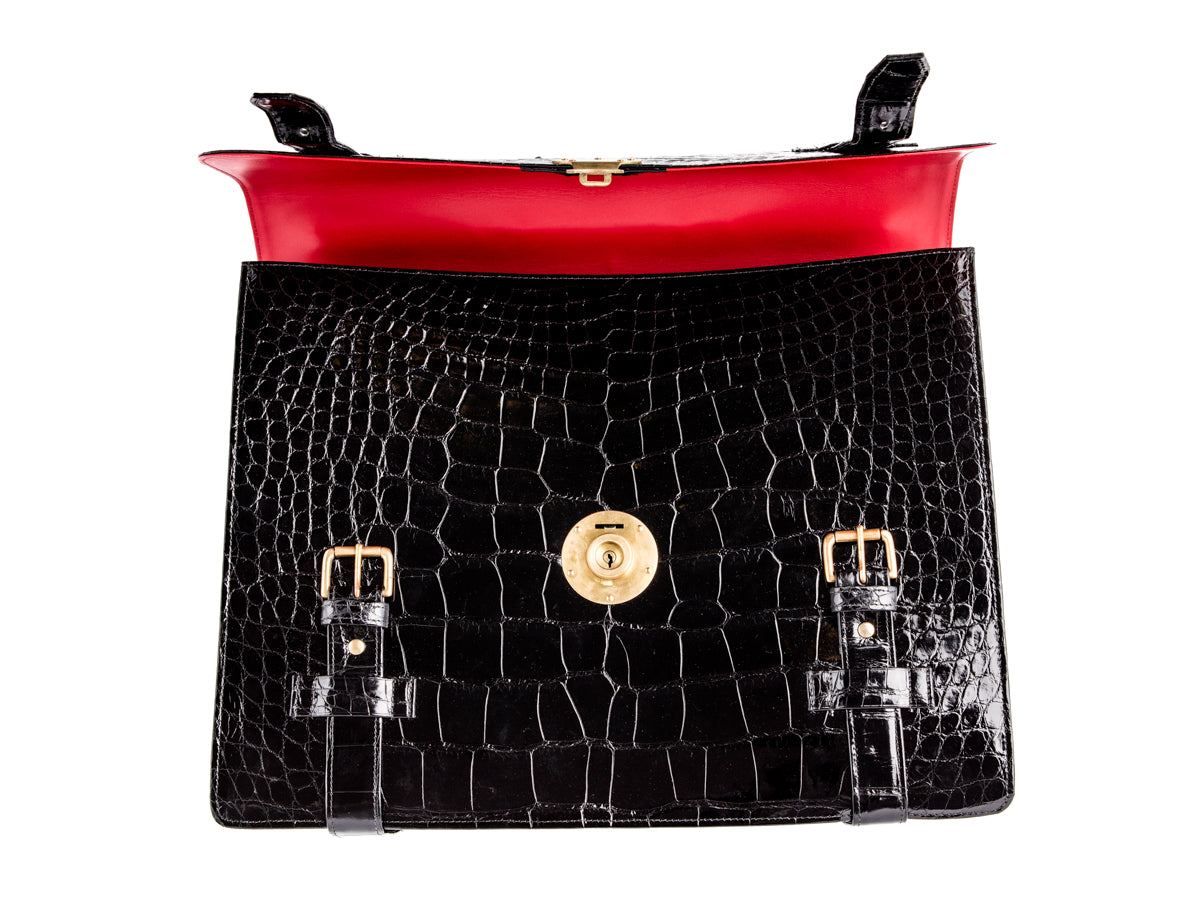 Briefcase Alligator Black
$19,601.00
Tax included. Shipping calculated at checkout.
Monk Facts
Features & Care
This briefcase is made entirely by one person's hands from the very finest alligator hide available anywhere in the world. The briefcase is the definition of ultra-high net worth style, with an arresting appearance when seen in the flesh and the quality of workmanship that only a unique item can possess. Available in black with an imperial red lining, this briefcase cannot be bettered.
For over 50 years G.J. Cleverley & Co has represented the finest in English bespoke and Ready-to-wear shoemaking. Famous for combining the sleek refinement of a London shoe with the quality workmanship of the best Northampton manufacturers, Cleverley's clients have included Sir Winston Churchill, Clarke Gable, Ralph Lauren and Humphrey Bogart.
- Brass lock and dual brass buckle fasteners
- Highest-grade alligator hide
- Imperial red lining
- Made entirely by hand
- Made in England