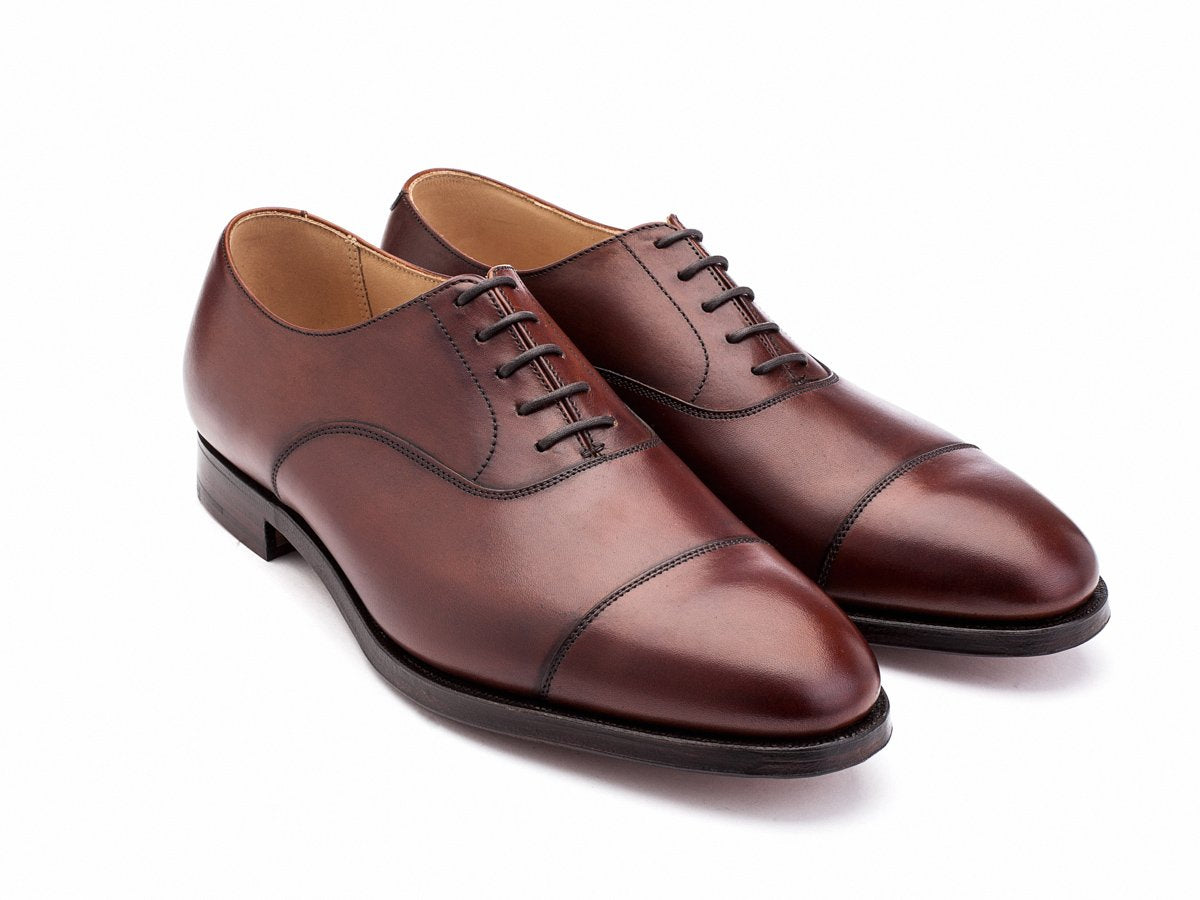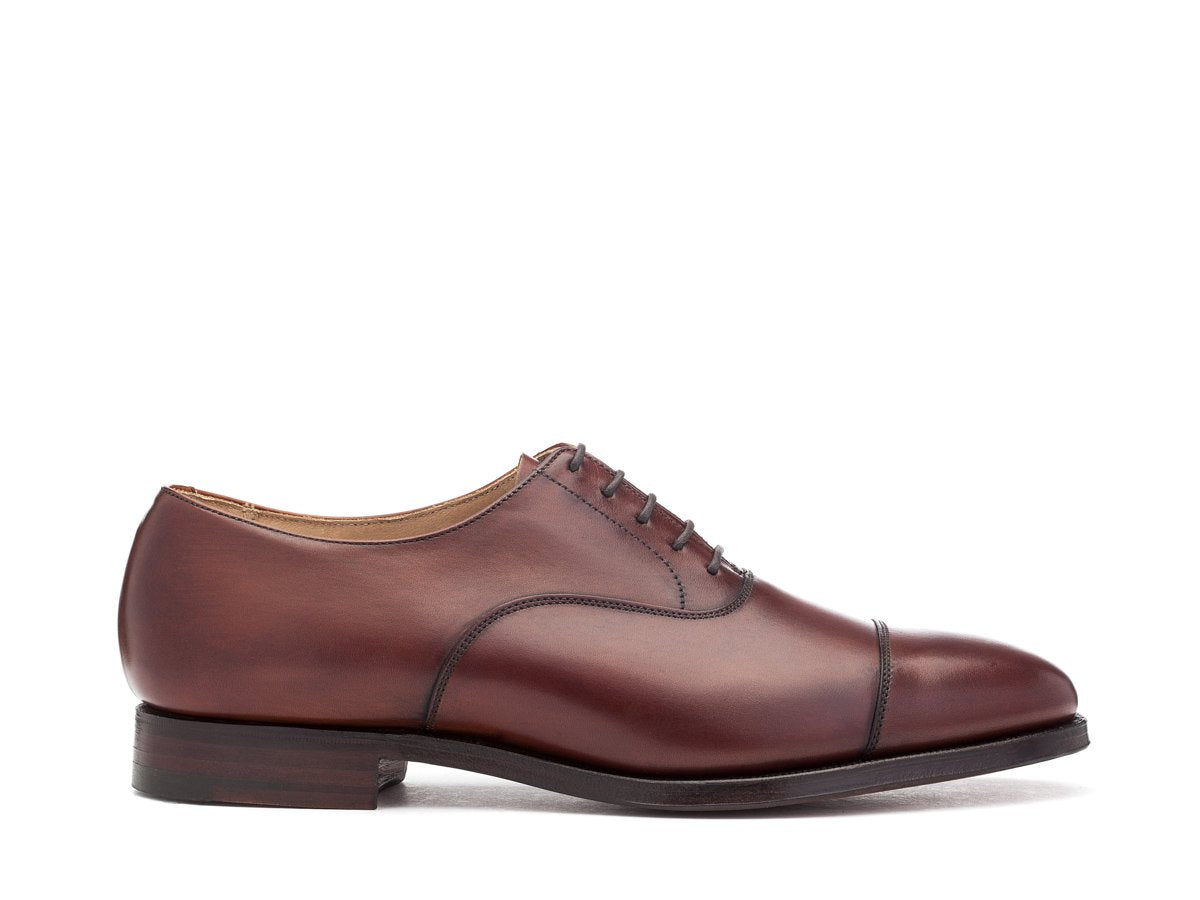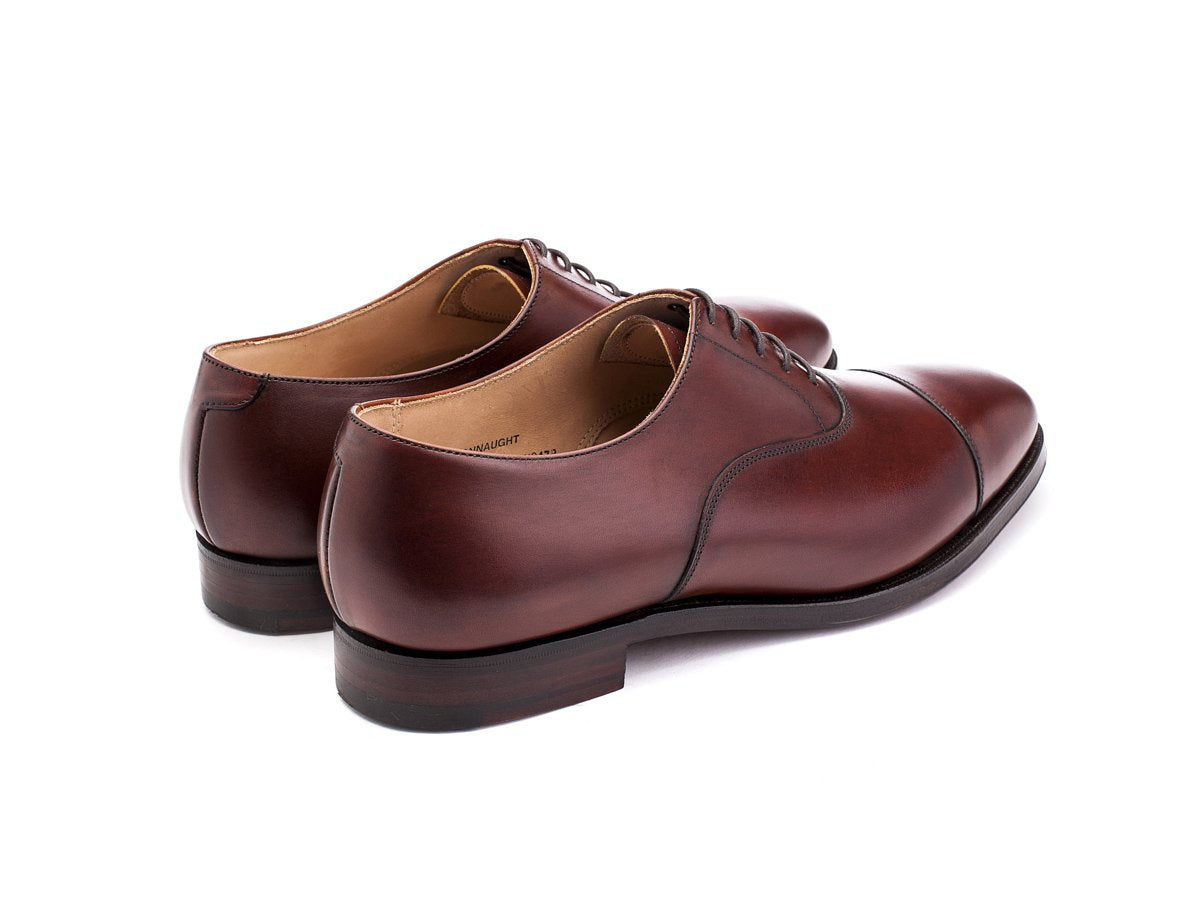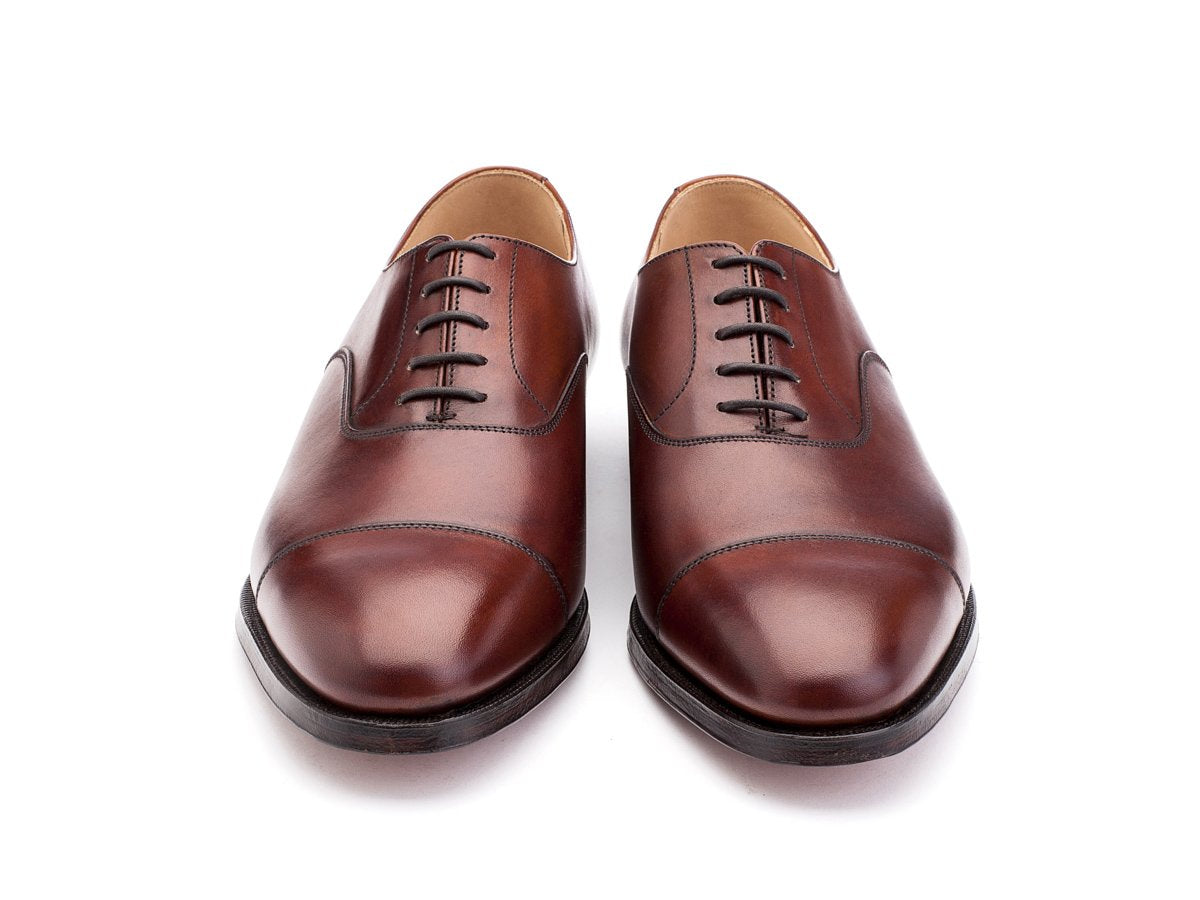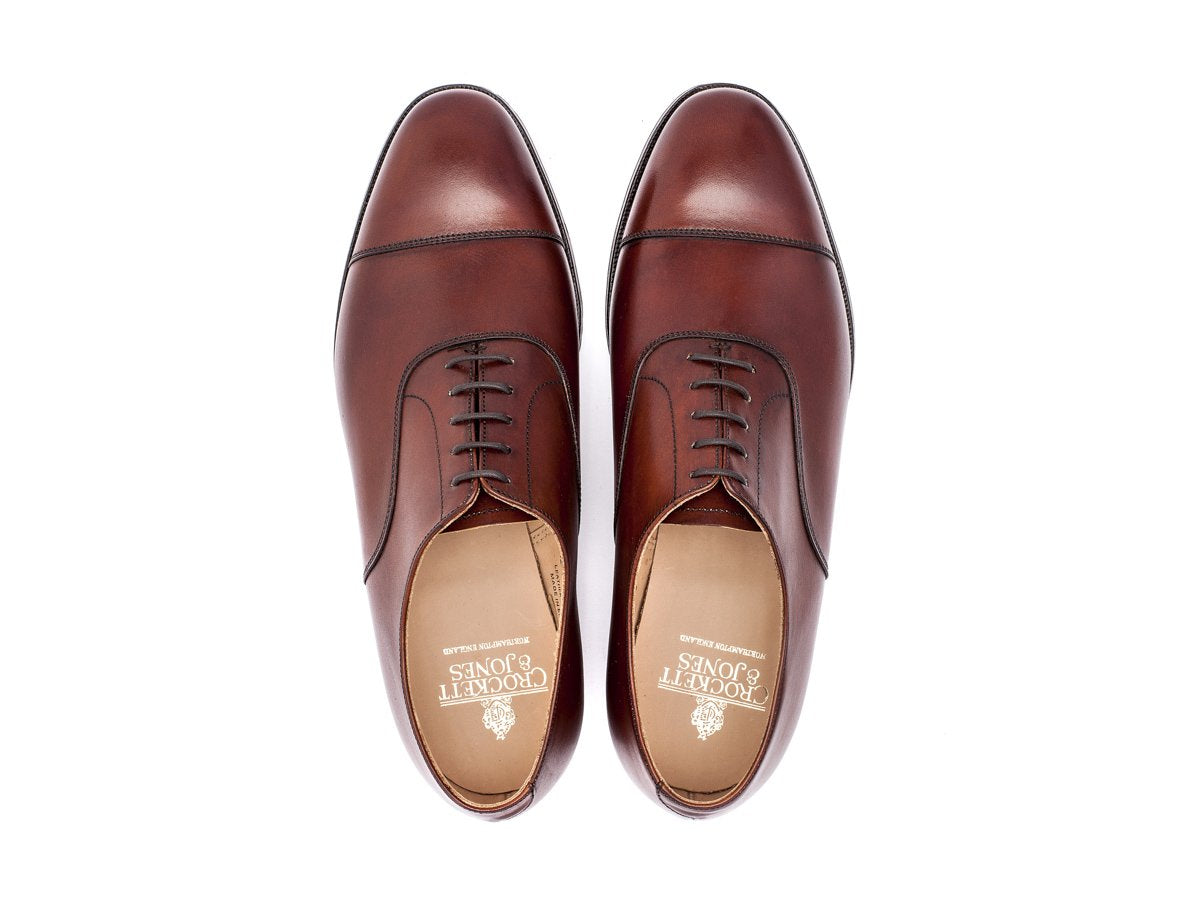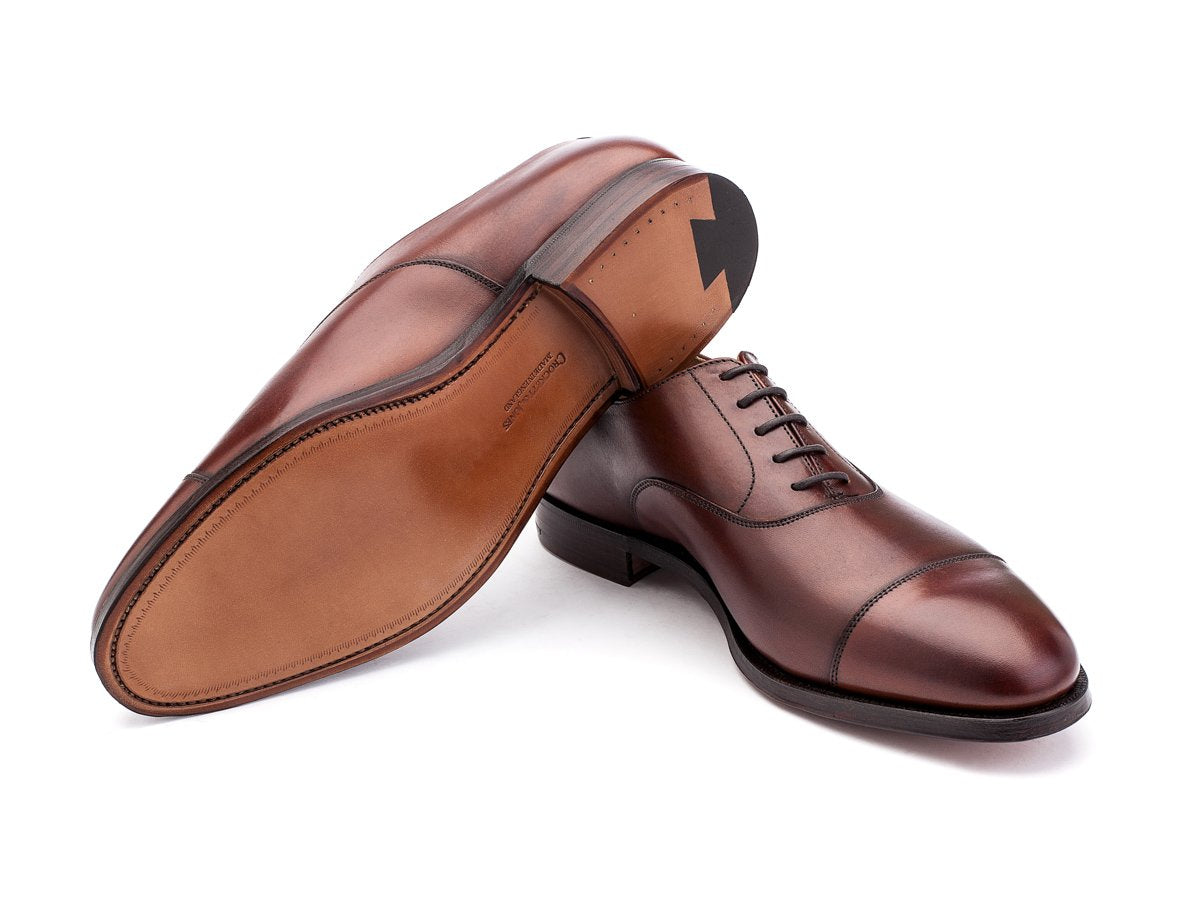 Connaught Chestnut Burnished Calf F-width
$542.00
Tax included. Shipping calculated at checkout.
Monk Facts
Features & Care
The Connaught is a five-eyelet straight-cap oxford. It is undisputedly Crockett & Jones' quintessential oxford shoe, having been in production for over 30 years. It is a classic, simple straight-cap oxford and it is precisely this simplicity that gives the Connaught its renowned versatility. Perfect for even the most formal of occasions, it looks equally good with jeans, chinos or cords. Furthermore its generous fit qualities make it extremely comfortable for day-to-day wear. The 236 last, on which the Connaught is crafted, is the oldest last still used by Crockett & Jones. It is a shoe that proves the adage that elegance never goes out of style.
Founded in Northampton in 1879, Crockett & Jones a fifth generation family-owned company. Representing the finest in materials and workmanship, Crockett & Jones' Goodyear welted shoes are 100% made in England.
- Goodyear welt construction
- 5 eyelet straight-cap oxford
- Full grain calf upper
- Single leather sole
- 236 last
- UK F width (wide fitting)
- 100% made in Northampton, England
Recommended Products