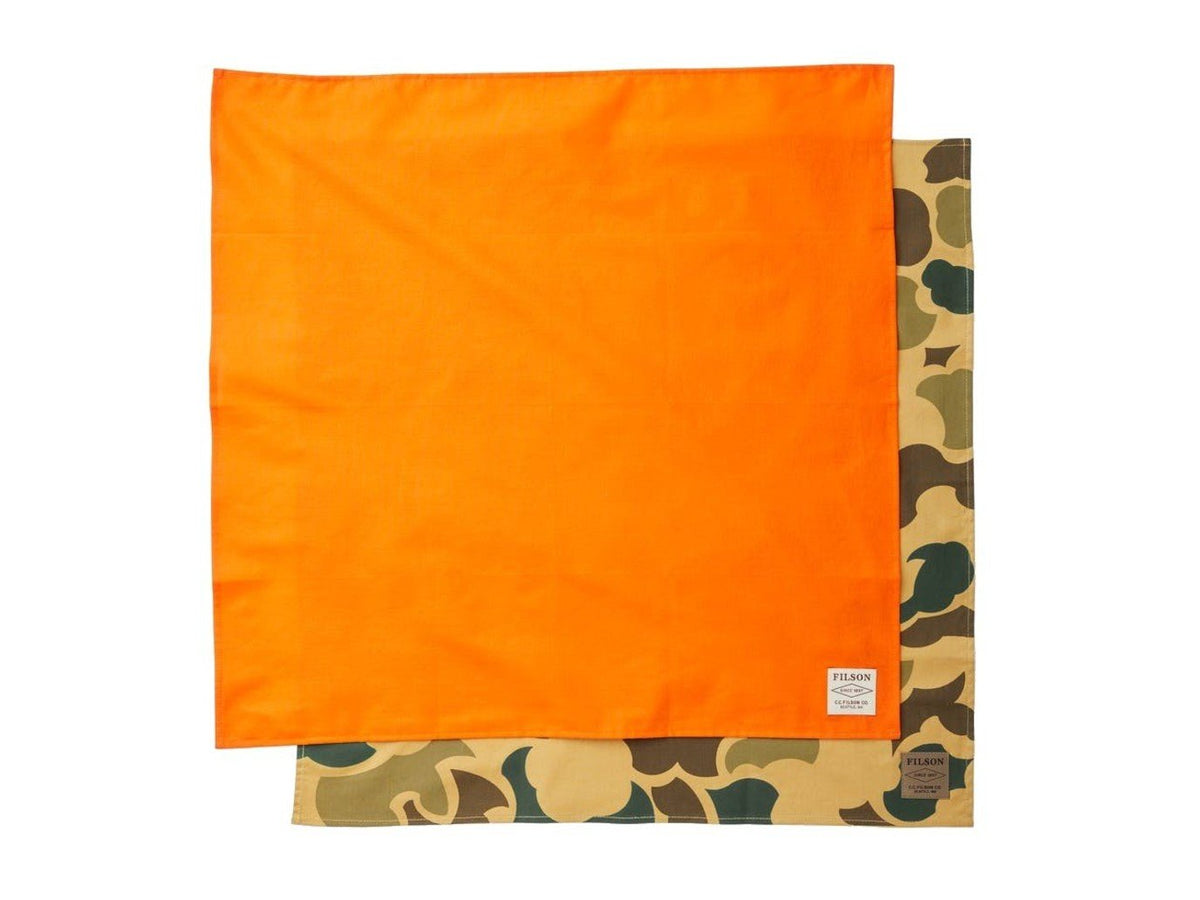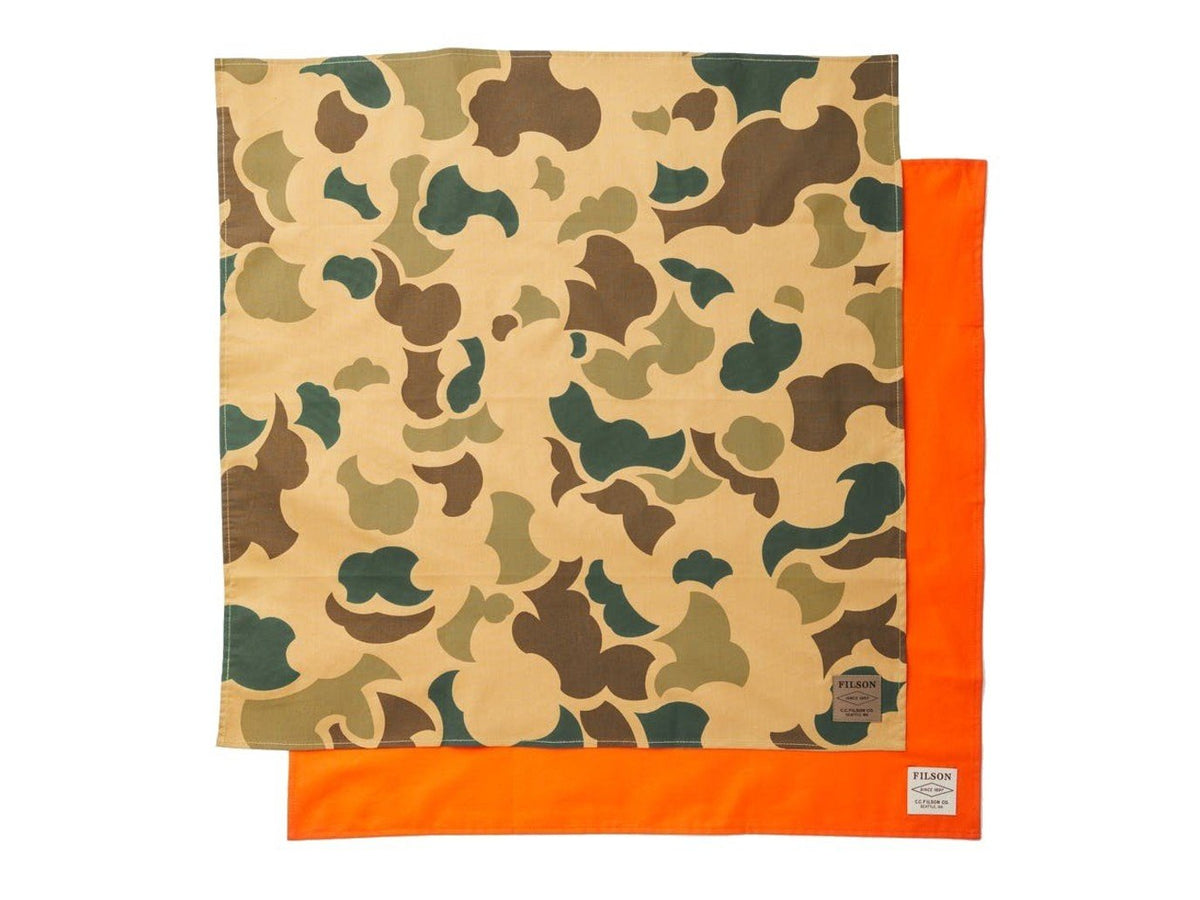 Sportsman Bandana 2-Pack Camouflage & Orange
$68.00
Tax included. Shipping calculated at checkout.
Monk Facts
Features & Care
The Sportsman Bandana 2-Pack contains two bandanas which can serve any number of uses for the seasoned outdoorsman. The pack features one bandana in camouflage for when you want to blend in, and one in bright orange for when you want to stand out. Made from 100% cotton, these bandanas will absorb sweat and help keep you as cool as possible in hotter weather. Use them as masks, improvised bandages, or to protect your skin from the sun or from any number of thorns, brambles or needles that you'll come across out in the wild.
For over 100 years, Filson has staked its reputation on producing goods that a man can depend on in the toughest environments. Founded in 1897 as outfitter for prospectors heading to Alaska in search of gold, Filson has always been exacting in its workmanship and choice of materials. Over the years the brand has expanded its production from jackets and outerwear and now boasts a range of luggage and bags made to the rigorous standards that have made Filson the gold standard in rugged outdoor gear.
- 100% cotton
- 56 cm x 56 cm
- Cold wash
Recommended Products