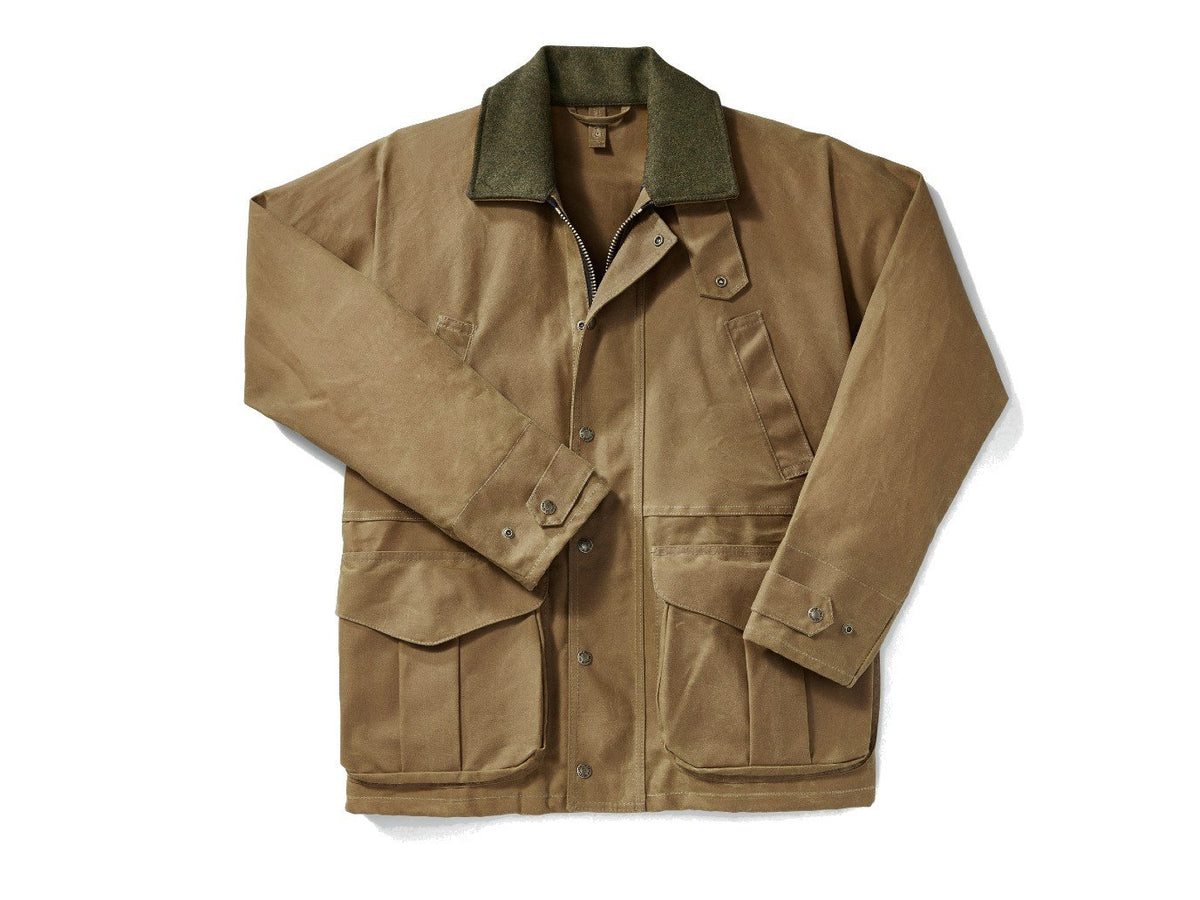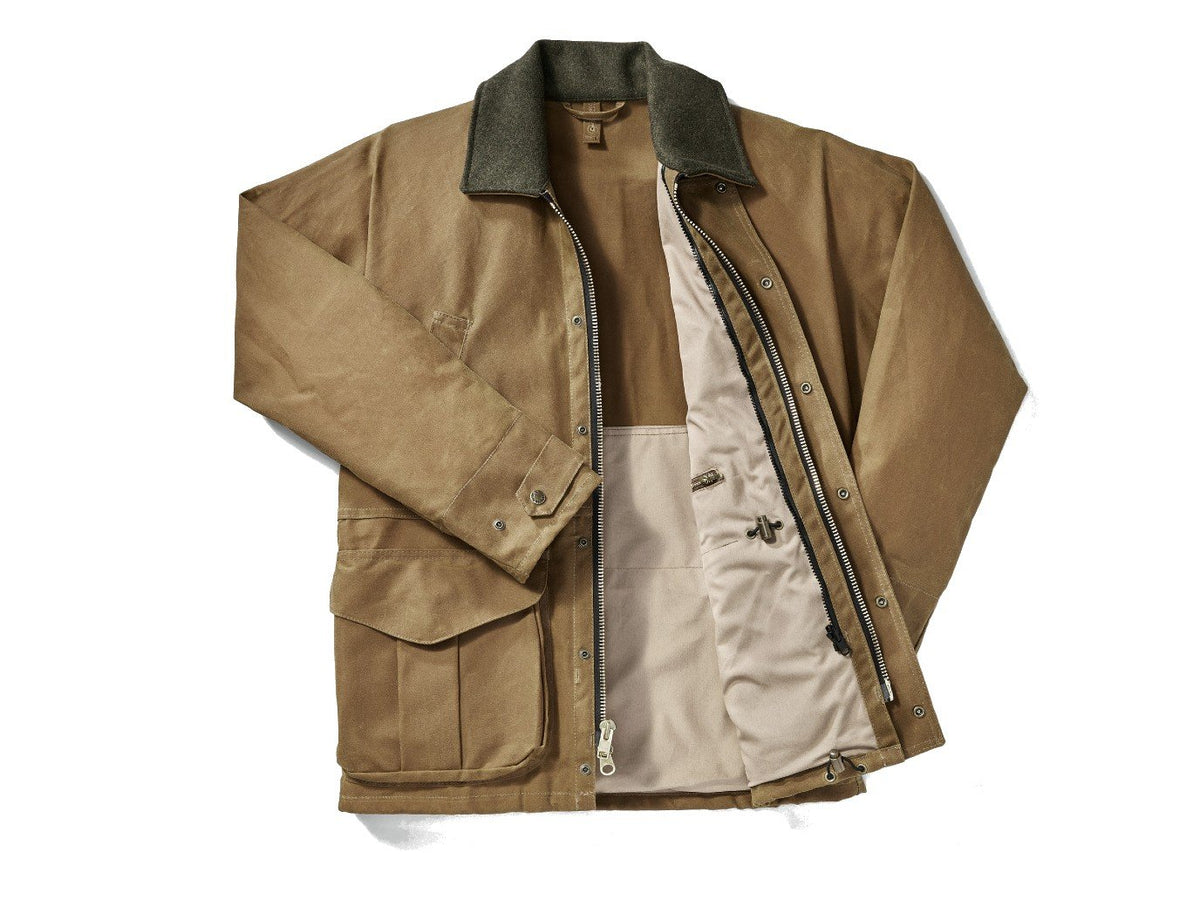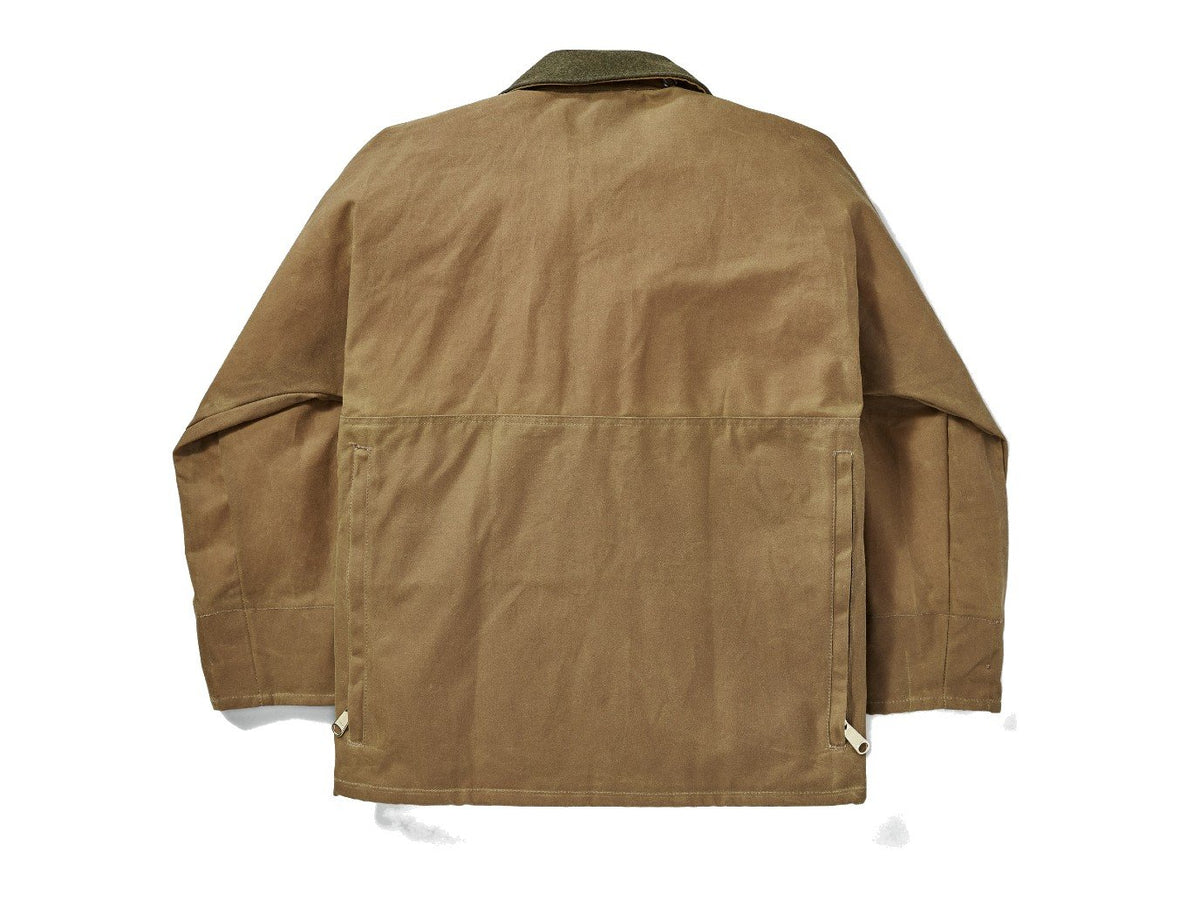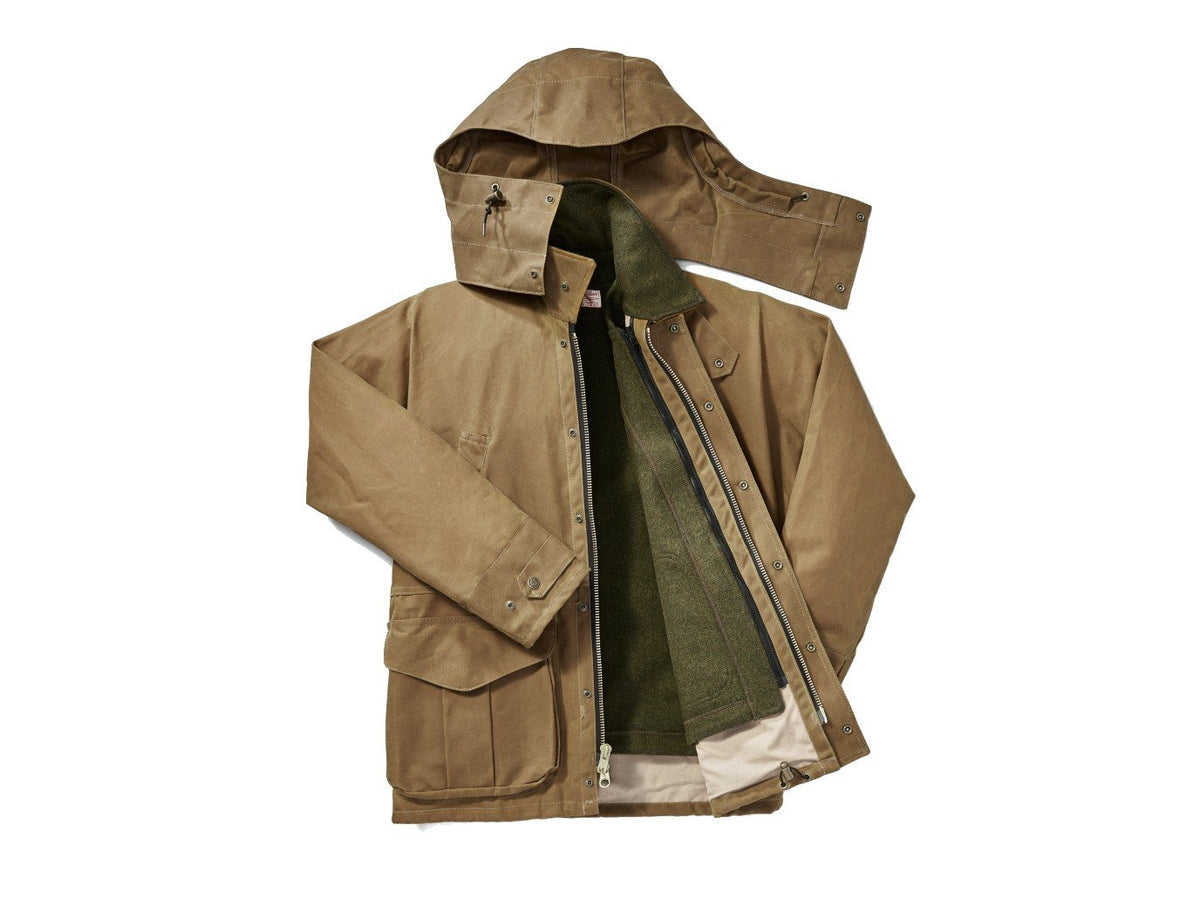 Tin Cloth Field Jacket Dark Tan
$964.00
Tax included. Shipping calculated at checkout.
Monk Facts
Features & Care
A new classic from Filson. Made from thorn proof oiled tin cloth, this Field Jacket is your best friend when out hunting, serving as a great companion for decades to come. Made in Seattle, WA.
* Hood and zip-in liner sold separately *
For over 100 years, Filson has staked its reputation on producing goods that a man can depend on in the toughest environments. Founded in 1897 as outfitter for prospectors heading to Alaska in search of gold, Filson has always been exacting in its workmanship and choice of materials. Over the years the brand has expanded its production from jackets and outerwear and now boasts a range of luggage and bags made to the rigorous standards that have made Filson the gold standard in rugged outdoor gear.
- Made with 14-oz. oil finish Tin Cloth, water-repellent and abrasion-resistant
- 24-oz. Mackinaw Wool collar
- Seamless shoulders to maximise water repellency
- Drawcord waist and hem for custom fit
- Accepts zip-in Filson liners and hood, sold separately
- Zip-closure rear game pocket with coated-nylon lining
- Front pocket dividers for organising shells
- Made in USA
Recommended Products