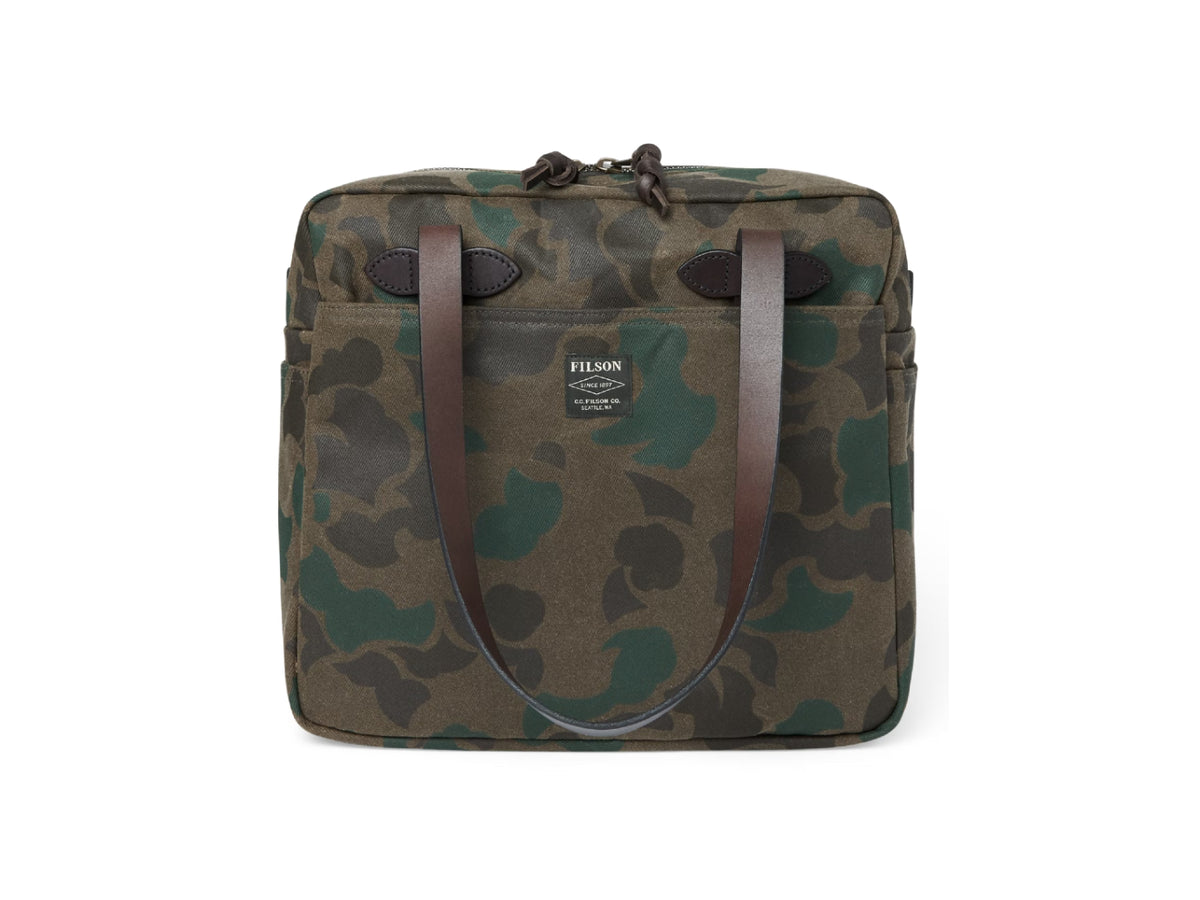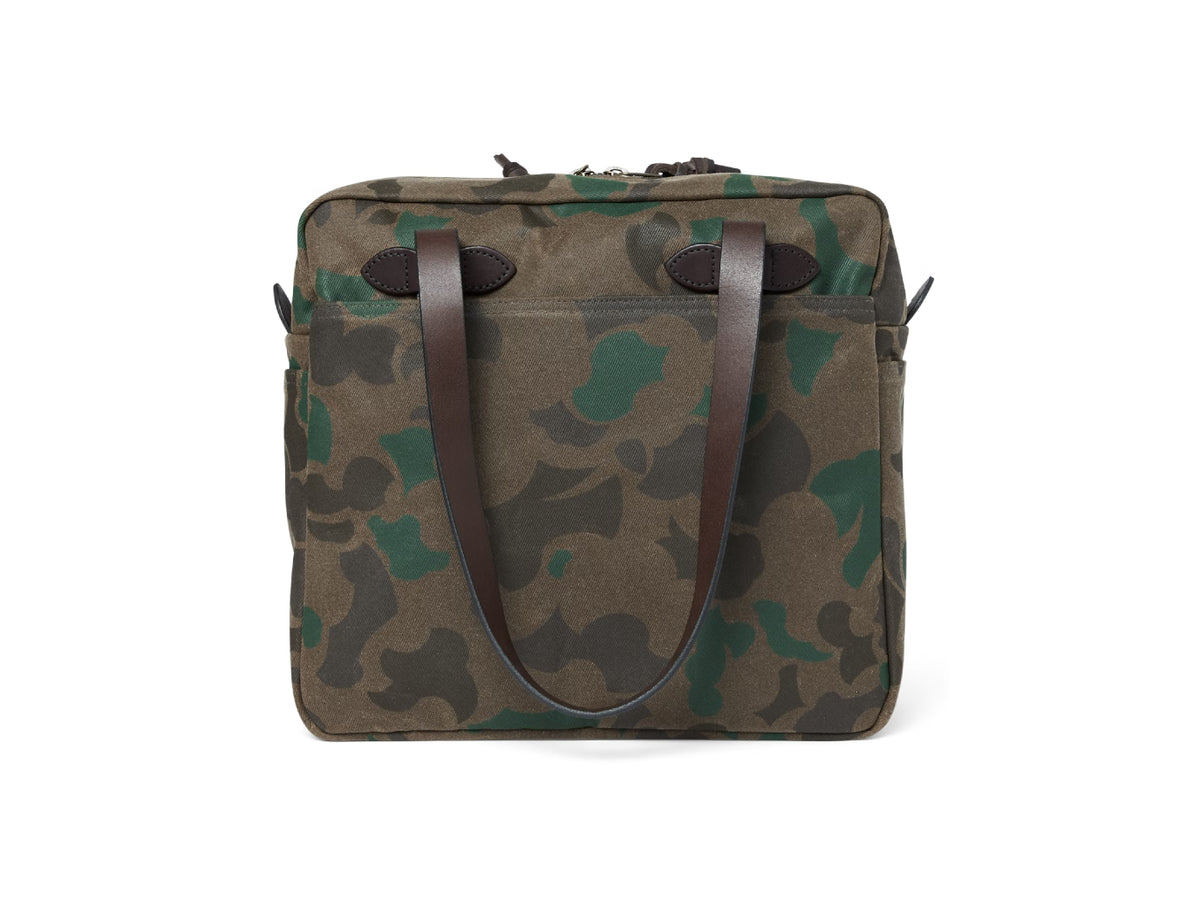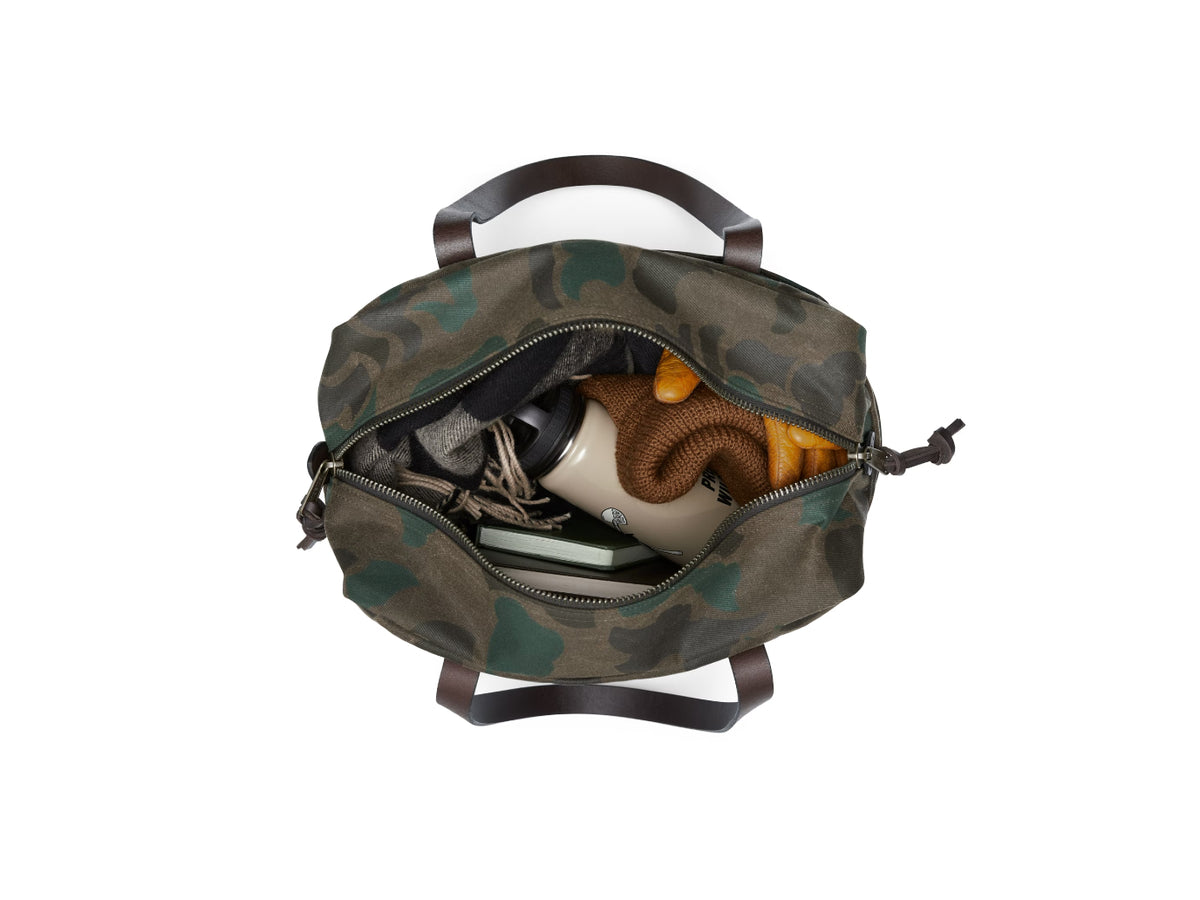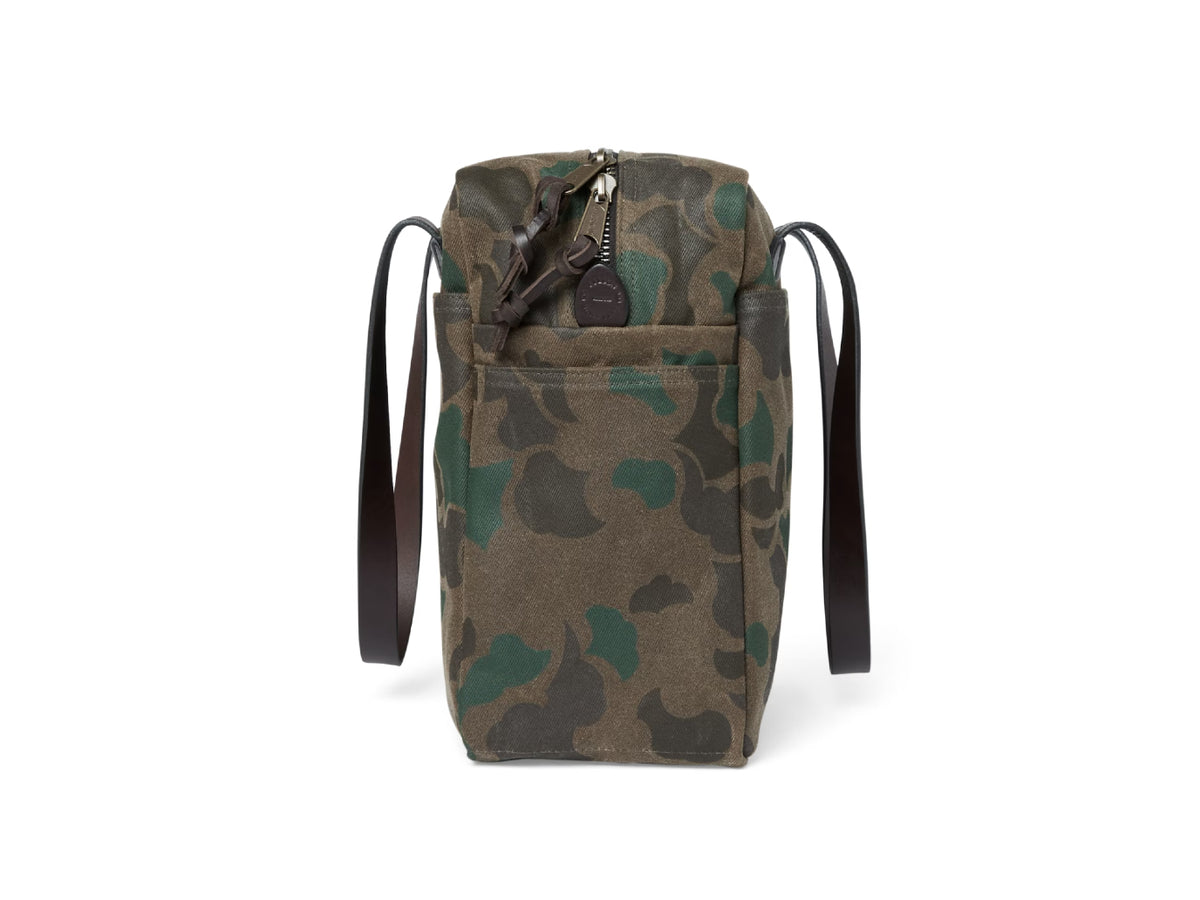 Tote Bag With Zipper Waxed Camouflage - Limited Edition
$320.00
Tax included. Shipping calculated at checkout.
Monk Facts
Features & Care
This limited-edition Waxed Rugged Twill Tote Bag with Zipper is a waxed version of the classic. Built with heavily-waxed, industrial-grade Rugged Twill, it's the most versatile and useful bag you'll find. With outstanding water resistance and durability that's been proven for decades, it will stand up to the rigors of daily carry. The handles, made with Bridle Leather from Wickett & Craig, are long enough for shoulder carry. Pockets on all four sides for quick-access to essentials. Solid brass YKK® zipper.
For over 100 years, Filson has staked its reputation on producing goods that a man can depend on in the toughest environments. Founded in 1897 as outfitter for prospectors heading to Alaska in search of gold, Filson has always been exacting in its workmanship and choice of materials. Over the years the brand has expanded its production from jackets and outerwear and now boasts a range of luggage and bags made to the rigorous standards that have made Filson the gold standard in rugged outdoor gear.
- 22-oz waxed twill cotton
- Bridle leather
- YKK zipper
- Dimensions in cm: 38L x 18W x 36H
- Capacity: 25L
- 100% made in USA