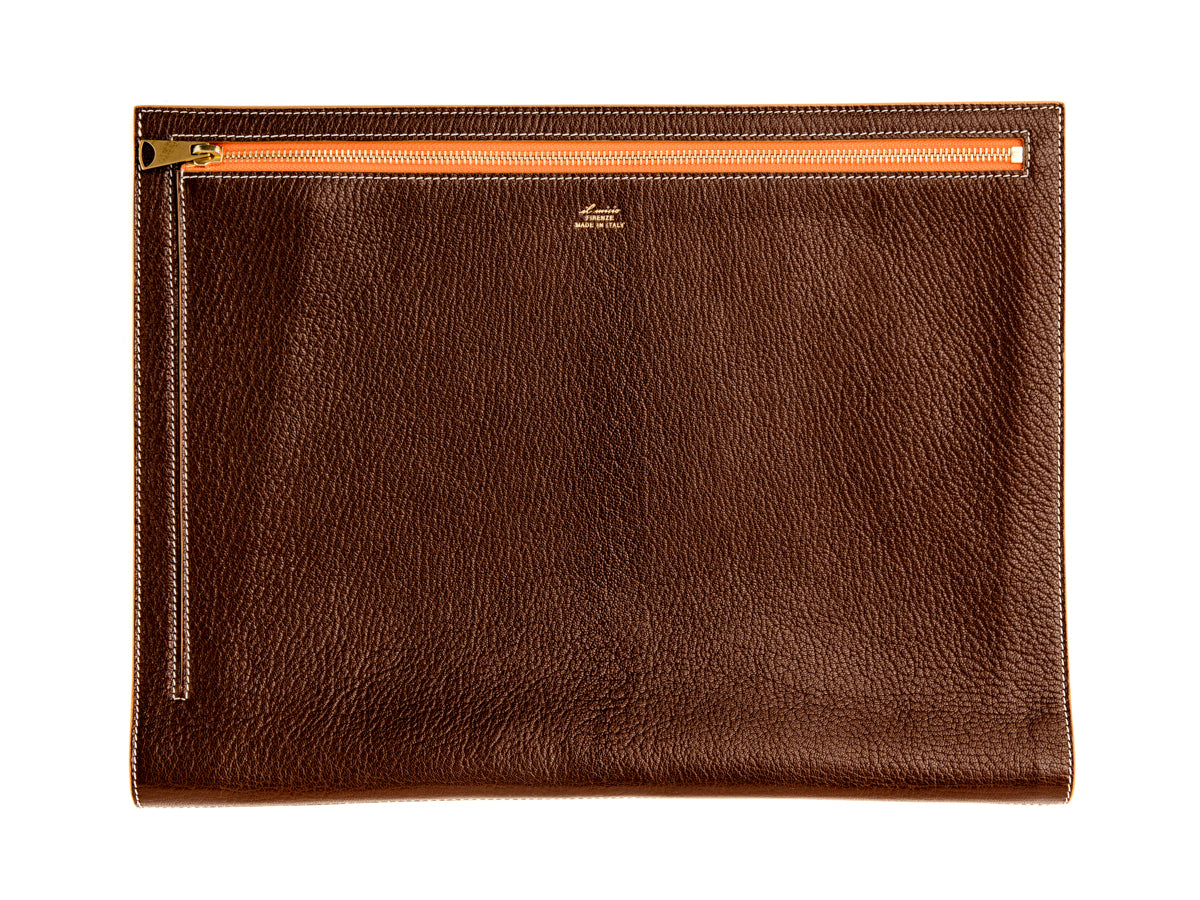 Handmade Document Case
$1,154.00
Tax included. Shipping calculated at checkout.
Monk Facts
Features & Care
This is a hand-made leather document case, made in the refined style of Hermes or Valextra. Il Micio has used the finest calf leather to create a useful and elegant accessory. It is folio-sized, big enough for A4 documents, books or folders as well as laptops or iPads. The stitching, edge-finishing and lining give this piece an appealing elegance that makes it appropriate for either women or men.
Japanese bespoke shoemaker Hidetaka Fukuya, who operates out of a small workshop in Florence, is renowned in menswear circles for the masterpieces he produces. Many of his shoes would fit as perfectly in a gallery as they do on their owners' feet. Fukuya, known to locals as Il Micio or 'the cat', applies the same skill and precision to his leathergoods. All pieces are made by hand from the finest calfskin leather with refined finishing of the highest order. We have seen few if any small leathergoods that can match Il Micio's pieces, they are sure to gain a cult following in the coming years.
- Made from full-grain calf leather
- Made in Italy