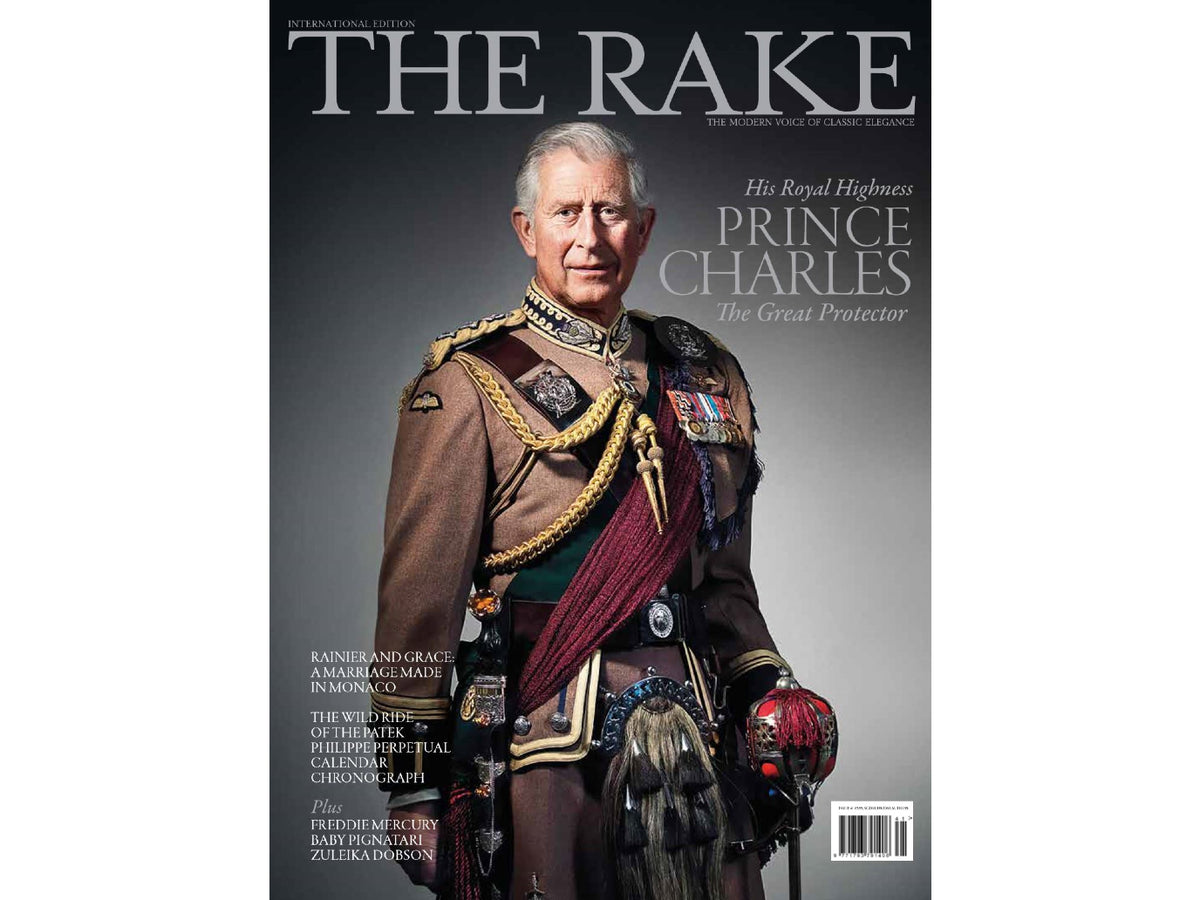 Issue 41 Prince Charles
$132.00
Tax included. Shipping calculated at checkout.
Monk Facts
Features & Care
This issue: Featuring HRH Prince Charles, looking at his sartorial preferences and what the reign of the heir apparent may look like if the Prince of Wales is to ascend to the throne. Plus, a look into intricacy of the Patek Phillip Perpetual Calendar Chronograph as well a brief account of British Rock 'n' Roll icon Freddie Mercury.
Fashion magazines are a dime a dozen, full of ads, overpriced clothing and glib tips on 'what's hot right now.' The Rake, on the other hand, stands alone as the only publication dedicated to the art of classic style. Named for Fiat and Ferrari kingpin Gianni Agnelli (aka 'The Rake of the Riviera'), the magazine focuses strictly on the finer things: bespoke tailoring, fine shoes, watches and accessories. But The Rake is more than a repository of expensive things, its pages bulge with feature articles on the men and women, past and present, who have shaped the history of style and 'the good life'.
- Fine embossed and silver foiled soft cover
- Keep in a dry place