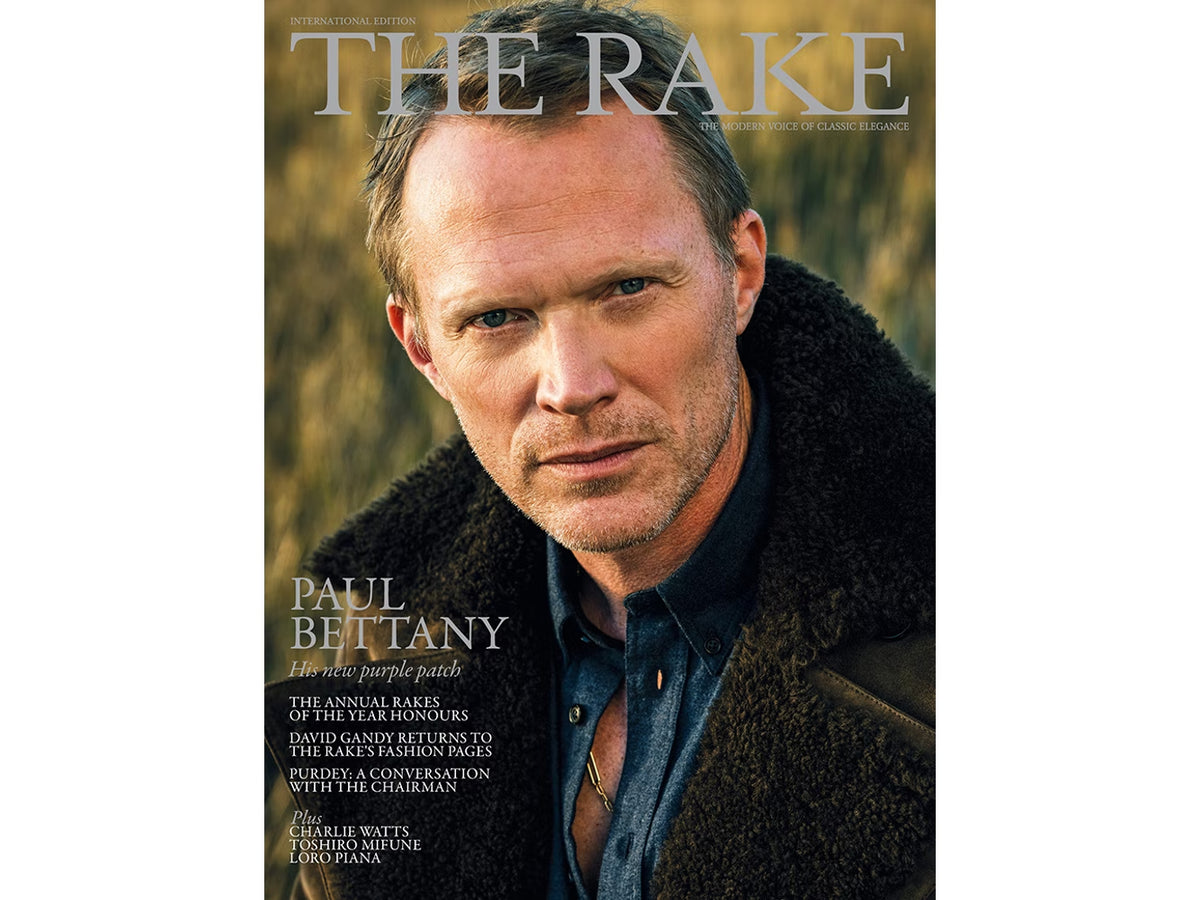 Issue 79 Paul Bettany
$33.00
Tax included. Shipping calculated at checkout.
Monk Facts
Features & Care
The Rake Issue 79 bids farewell to 2021 with no lack of optimism and merriment. The cover star is the thinking woman's crumpet, Paul Bettany. A look at the highs and lows of his career, and the new purple patch he now finds himself in. This issue also unveils the Rakes of the Year, all of whom worthy recipients and the type of people whose capacity to uplift and support others is a lesson for us all. Everyone's favourite male model David Gandy returns to the fashion pages, showing his elegance and authority as a model has only become more acute as the years go on. The Rake speak to the Chairman of Purdey, doff caps to the recently departed Charlie Watts, go on a tailoring adventure with Loro Piana, and take a close look at some of the watches they have been collaborating on. What more could you want for Christmas?
Fashion magazines are a dime a dozen, full of ads, overpriced clothing and glib tips on 'what's hot right now.' The Rake, on the other hand, stands alone as the only publication dedicated to the art of classic style. Named for Fiat and Ferrari kingpin Gianni Agnelli (aka 'The Rake of the Riviera'), the magazine focuses strictly on the finer things: bespoke tailoring, fine shoes, watches and accessories. But The Rake is more than a repository of expensive things, its pages bulge with feature articles on the men and women, past and present, who have shaped the history of style and 'the good life'.
- Fine embossed and silver foiled soft cover
- Keep in a dry place