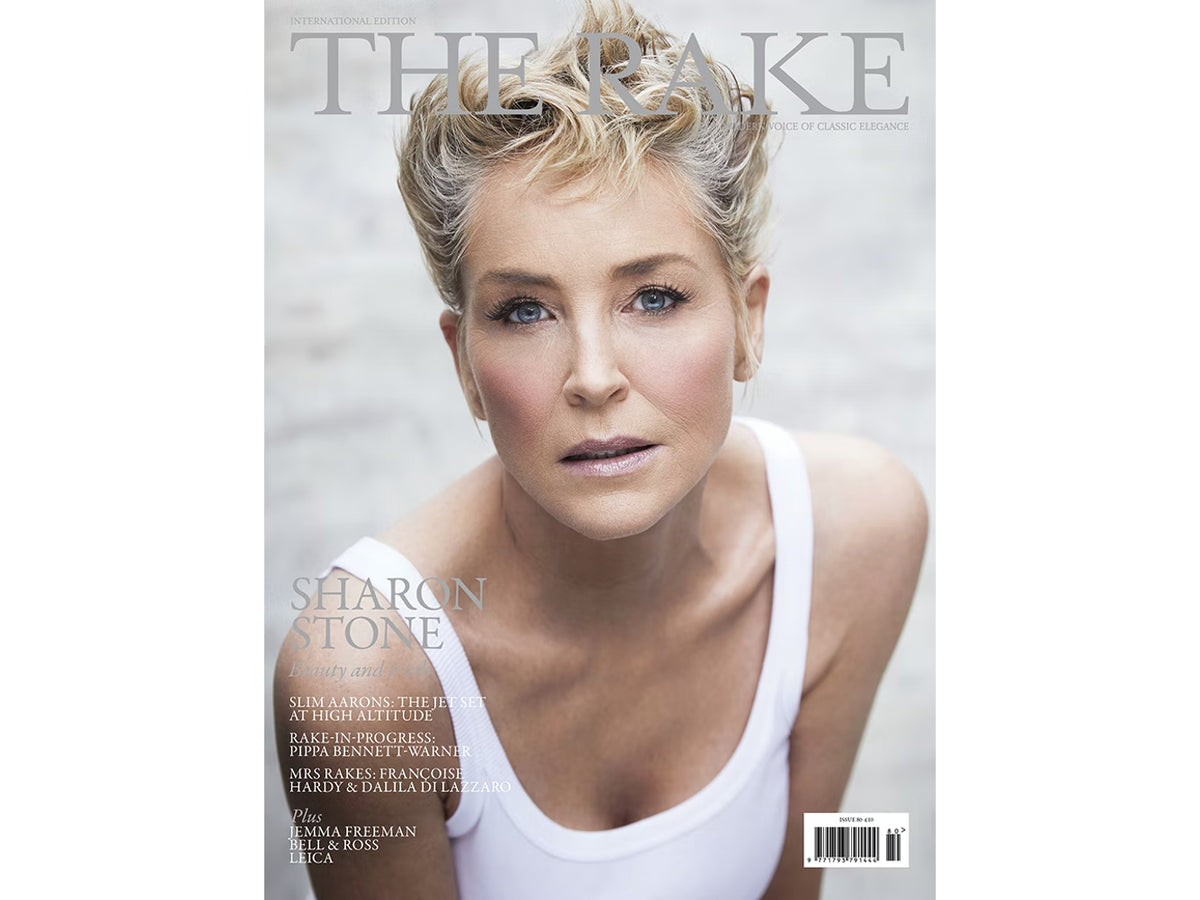 Issue 80 Sharon Stone
$33.00
Tax included. Shipping calculated at checkout.
Monk Facts
Features & Care
Issue 80 of The Rake is the fourth 'Ladies First' issue, where the focus is on women and their rightful place in the world of elegance, sophistication and achievement. On the cover is Sharon Stone, one of the first in Hollywood to use their platform as a force for good, a force for change and and empowerment. Elsewhere in this issue you will find articles on Slim Aarons and his imagery on the slopes by Stuart Husband, whose prose is as luscious as the pictures that illustrate the piece. Also features on Françoise Hardy, Dalila di Lazzaro, Pippa Bennett-Warner, Jemma Freeman and Kathryn Brolin. It is an extraordinary line up that we are fortunate to be able to cover in our pages. You will also find our usual exploration into craftsmanship, with features on horology, and a wonderful piece on Vitale Barberis Canonico's H.O.P.E. fabrics. Something to stick one's teeth into as the new year takes hold, and we tread carefully into the optimistic outlook of the months ahead.
Fashion magazines are a dime a dozen, full of ads, overpriced clothing and glib tips on 'what's hot right now.' The Rake, on the other hand, stands alone as the only publication dedicated to the art of classic style. Named for Fiat and Ferrari kingpin Gianni Agnelli (aka 'The Rake of the Riviera'), the magazine focuses strictly on the finer things: bespoke tailoring, fine shoes, watches and accessories. But The Rake is more than a repository of expensive things, its pages bulge with feature articles on the men and women, past and present, who have shaped the history of style and 'the good life'.
- Fine embossed and silver foiled soft cover
- Keep in a dry place