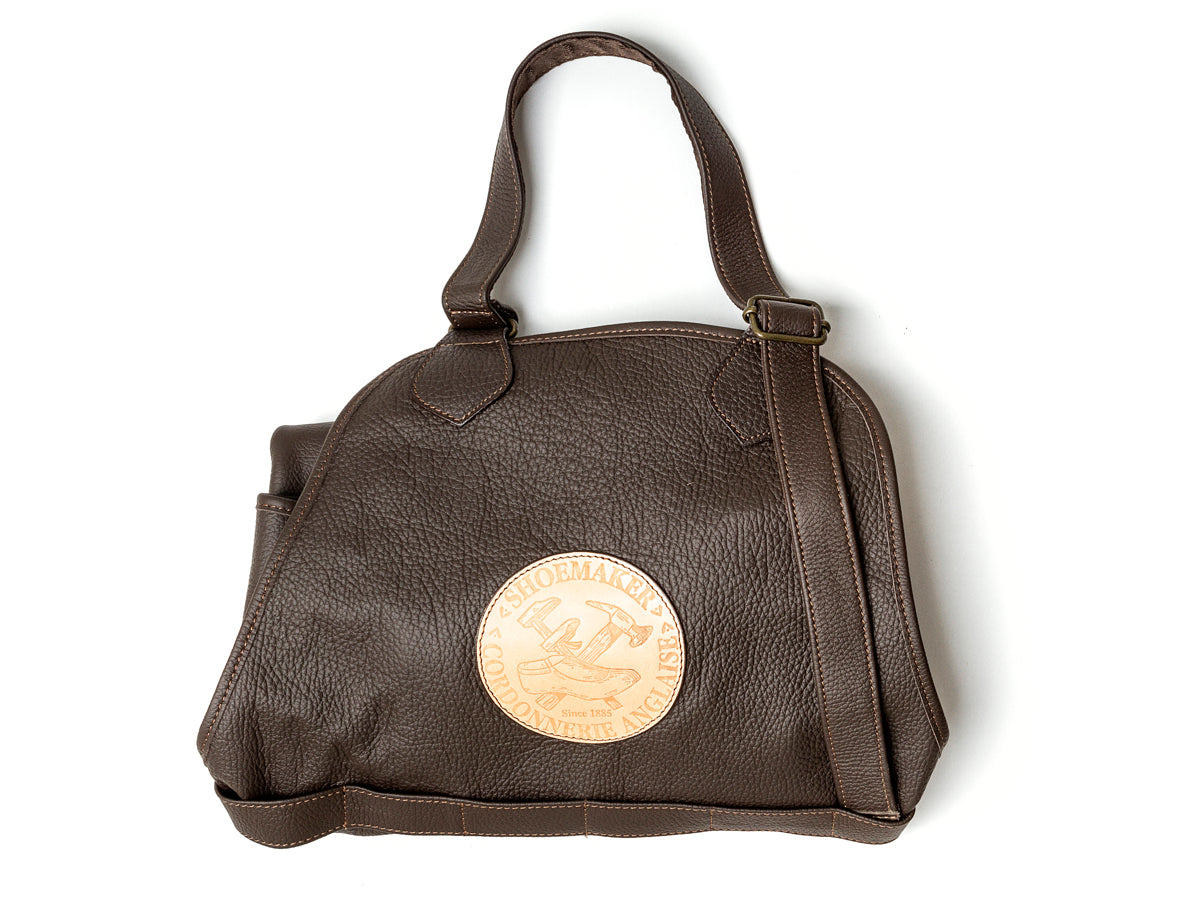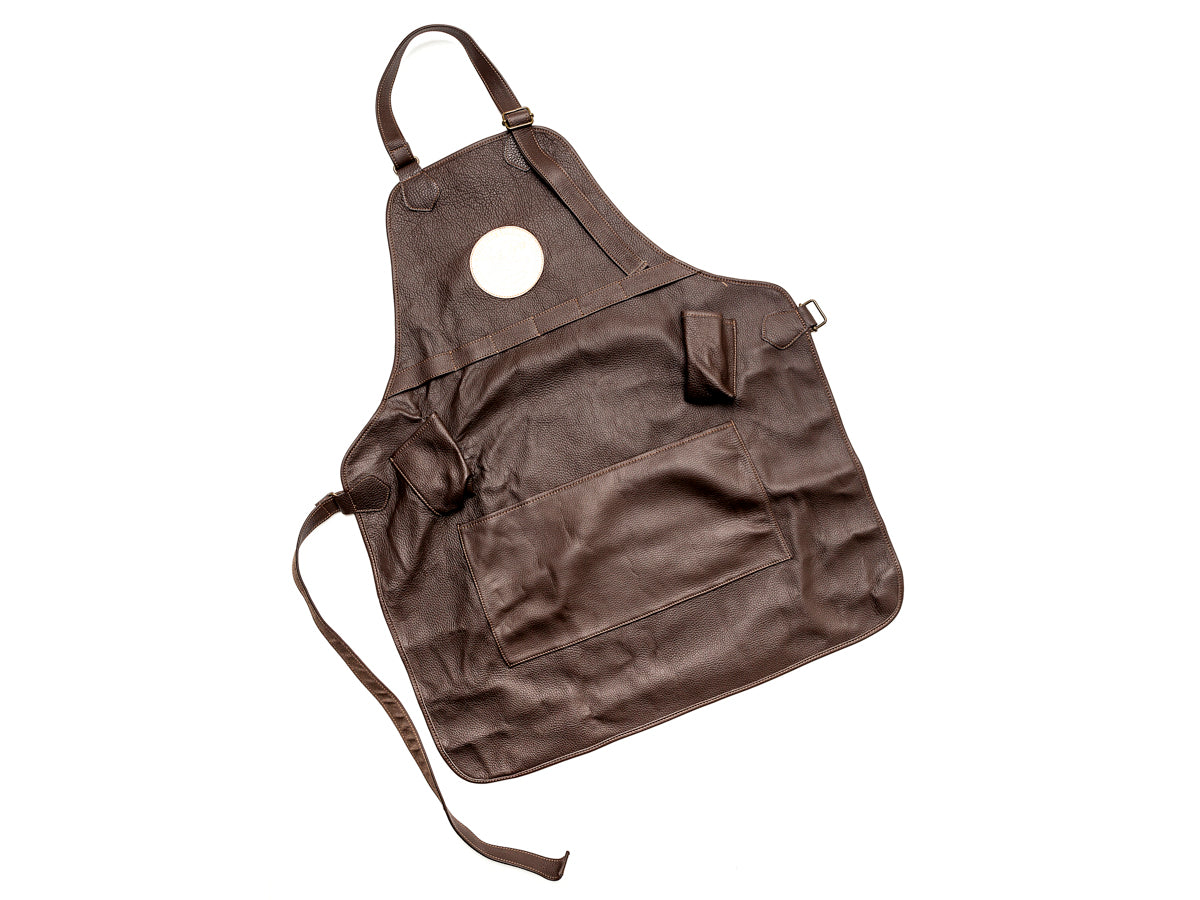 Leather Polishing Apron
$542.00
Tax included. Shipping calculated at checkout.
Monk Facts
Features & Care
This polishing apron is made from thick, full-grain calf leather that has been embossed with an attractive grain pattern. It has two adjustable straps and a large pocket in the front. The apron is single-needle stitched for strength and includes solid brass fittings, which, like the apron, will last a lifetime. This is a polishing apron for the true aficionado.
La Cordonnerie Anglais roughly translates as The English Shoemaker, though it is a Paris-based company. This French respect for English shoemaking has resulted in the finest range of shoe-care paraphernalia to be found anywhere in either country, or any other for that matter. Founded in 1885, LCA makes brushes, boxes and a range of kits, all dedicated to caring for beautiful leather shoes. These are heirloom quality products: you buy them, you cherish them, you keep them for a lifetime, then you pass them on to the next generation, they are just that good.
- Made from the finest full-grain calf leather and brass
- One size
- Made in France