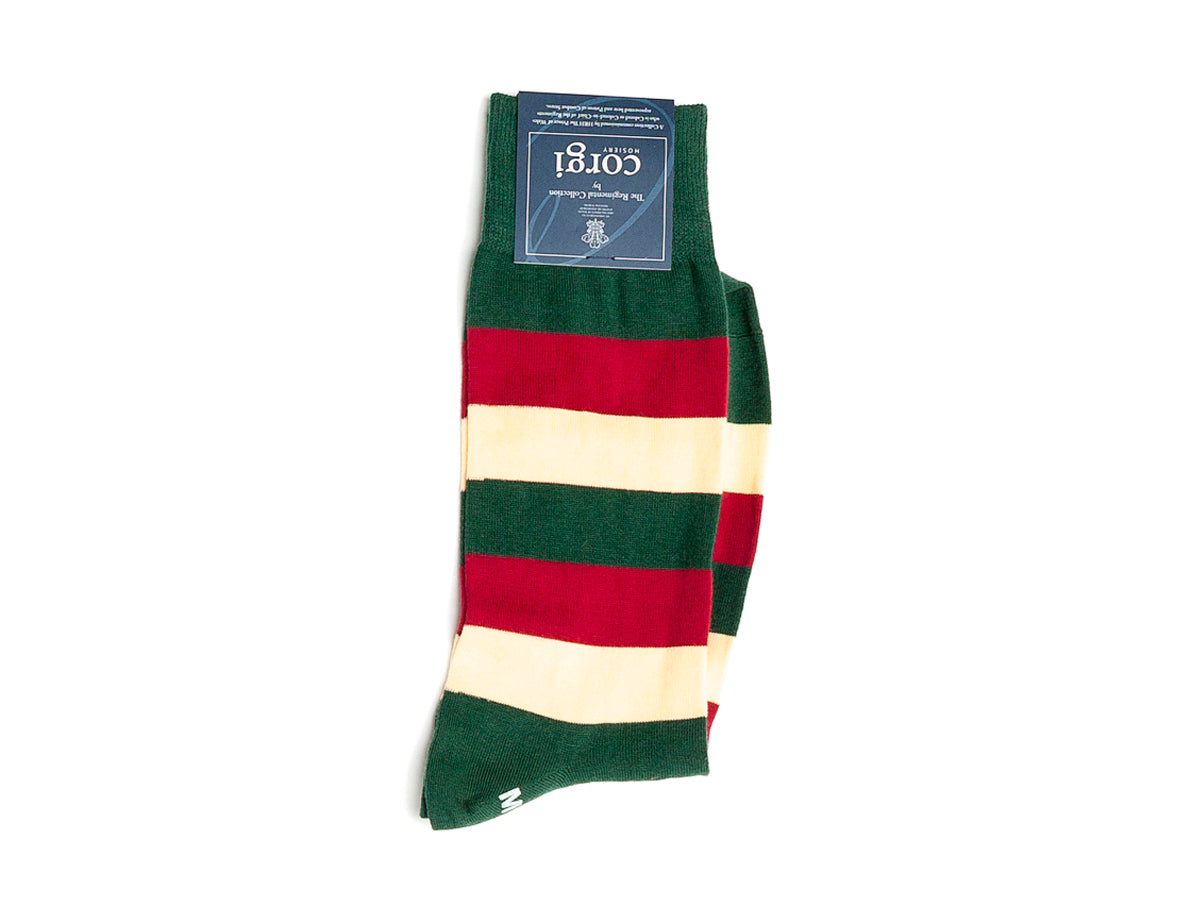 Merican Regimental Socks
$26.00
Tax included. Shipping calculated at checkout.
Monk Facts
Features & Care
These socks are from Corgi's famous Exclusive Regimental Collection, many of which are worn by British servicemen and women. Each pair is made from 75% Egyptian cotton and 25% Nylon for luxuriousness, strength and elasticity. This pair is made in the colours of the Mercian Regiment, an infantry regiment recruited from the five counties that originally made up the ancient kingdom of Mercia. This regiment is known as The Heart of England's Infantry and the socks, in red, cream and green, evoke a proud history dating back centuries.
Surely you would want the same sock maker as His Majesty and style icon, King Charles III. Corgi, established in 1892, are proud Royal Warrant holders from His Majesty, the King of England; it is fitting recognition for over a century of impeccable craftsmanship. Proudly made in Wales, Corgi are a fifth-generation family owned company that still adhere to the stringent manufacturing guidelines that first made them great. In addition to their beautiful dress socks, Corgi are famous for their regimental socks, proudly worn by many of Britain's armed forces.
- Hand-linked toes
- Calf length
- Cotton blend
- Made in Wales, England