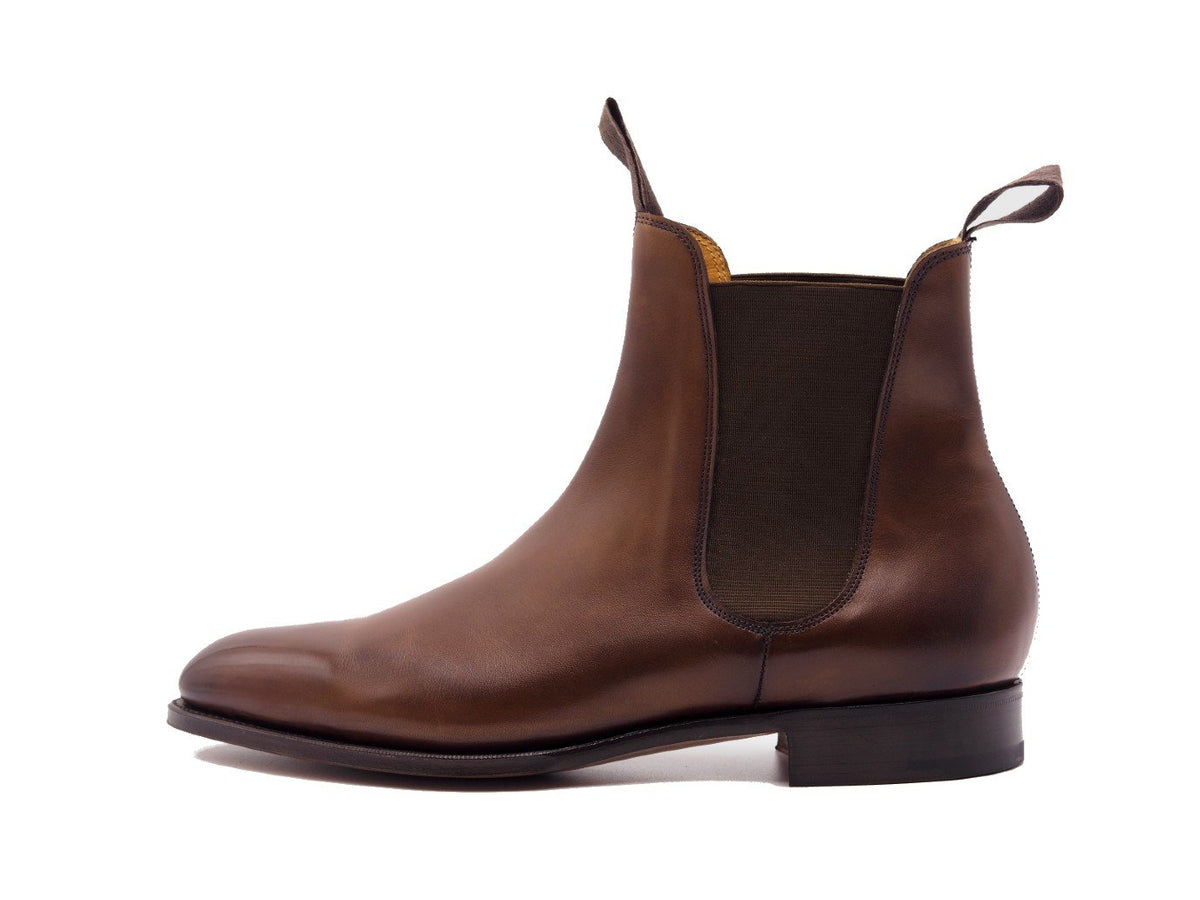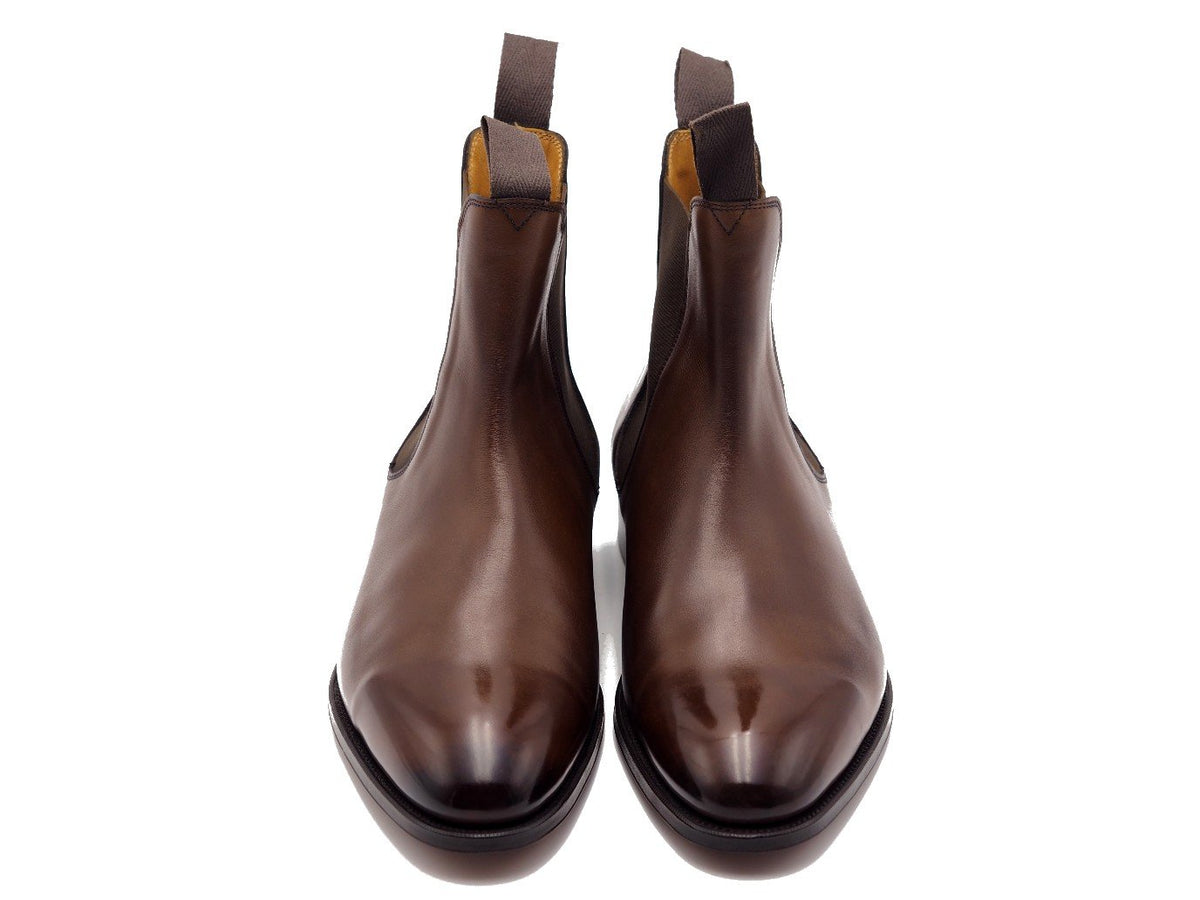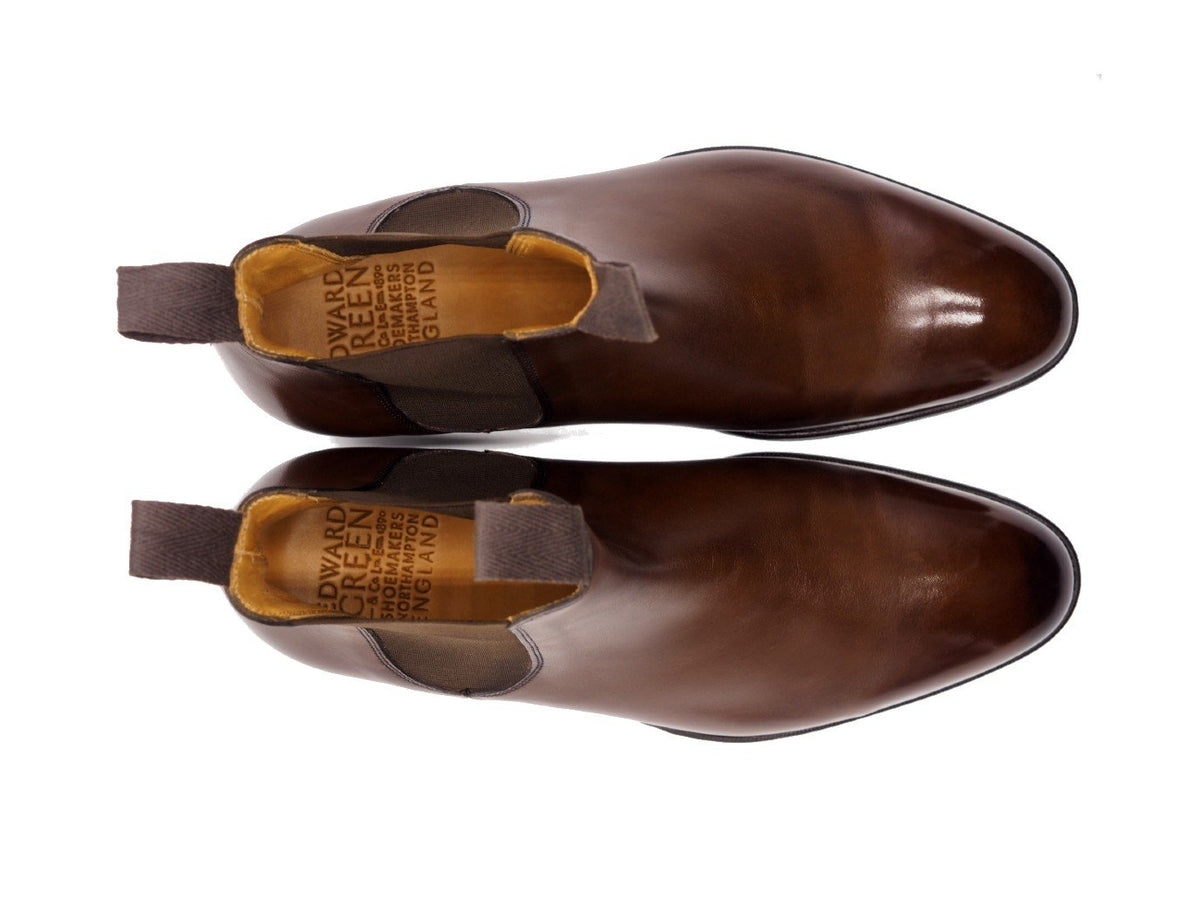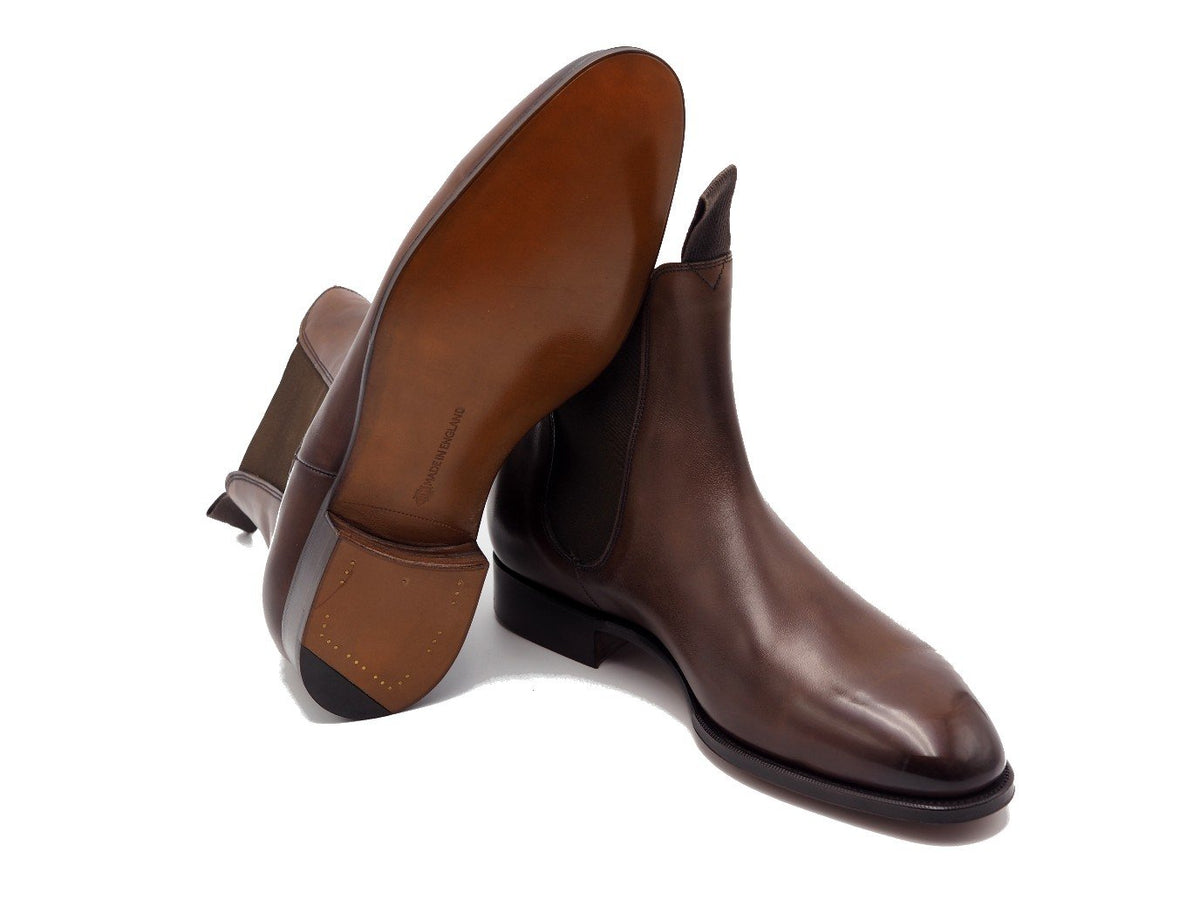 Newmarket Dark Oak Antique Calf
$1,835.00
Tax included. Shipping calculated at checkout.
Monk Facts
Features & Care
There are Chelsea boots and then there are Chelsea boots… and then there is the Newmarket. This is truly a Chelsea boot like no other. Crafted on Edward Green's elegant 82 last, it has a slim round toe that makes it very versatile. The thing that really sets the Newmarket apart, though, is the way it is lasted. Stretching a single piece of leather into the shape of an elegant boot requires strength and precision, when it is done poorly the boot looks loose and sloppy, but when it's done well the result is almost sculptural in its beauty. There are magnificent fit advantages too: the Newmarket hugs the foot like few other boots can and supports the arch for day-long comfort. Best of all, though, the Newmarket looks better than any other Chelsea boot, there is just nothing else that comes close.
Established in a small Northampton factory in 1890, Edward Green has gained a deserved reputation for 'making the finest shoes in England for the discerning few'. Edward Green's shoes are made with the finest calfskin to the highest standards of workmanship. Each pair takes several weeks to create and many master craftsmen are involved.
- Goodyear welt construction
- Chelsea boot
- Full-grain calf upper
- Single leather sole
- 82 last
- UK E width (standard fitting)
- 100% made in Northampton, England
Recommended Products