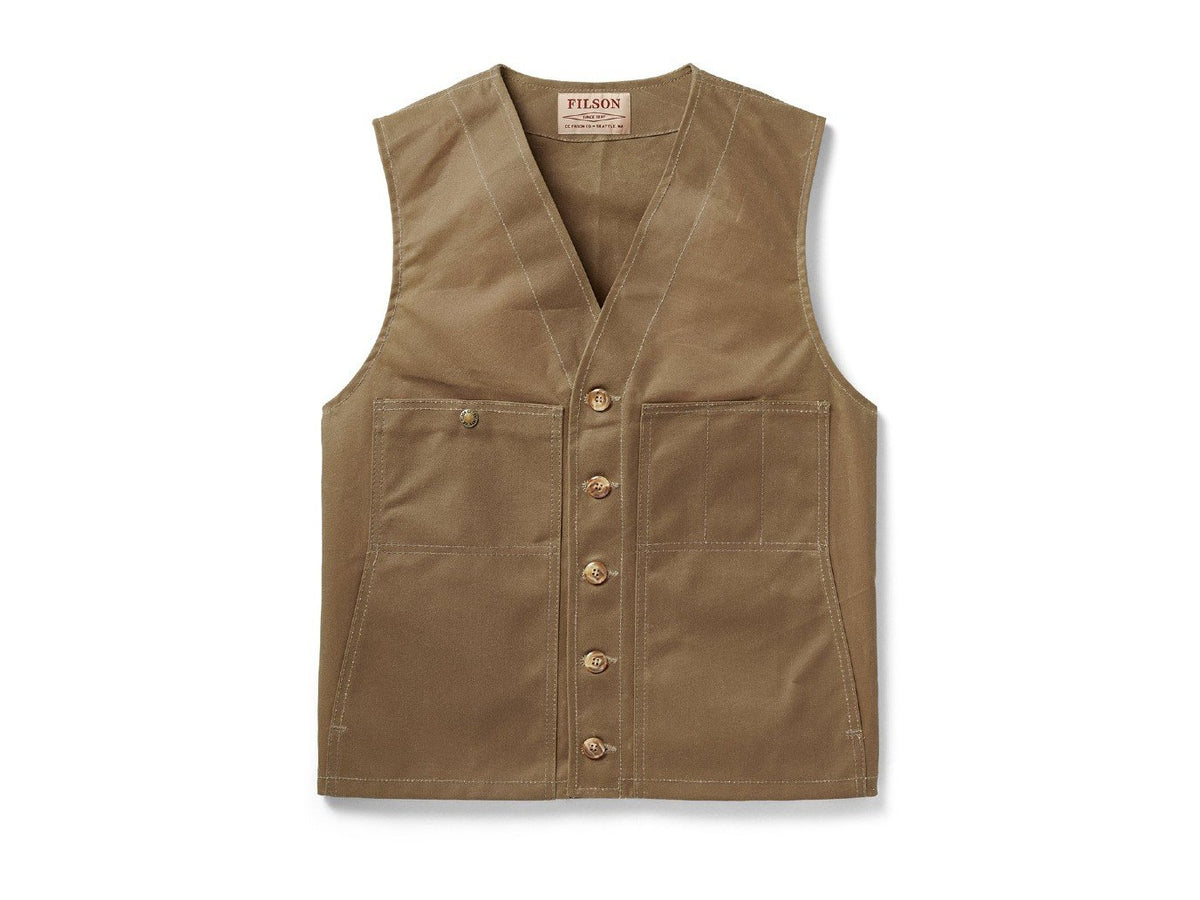 Oil Tin Cloth Vest Dark Tan
$320.00
Tax included. Shipping calculated at checkout.
Monk Facts
Features & Care
So you're a furniture maker, huh? Filson was thinking of you when they made this vest. Yeah, you. It's the sturdiest, lightweight, unlined vest you will find made from natural materials. No plastics here. It's was made in the US of A, in Seattle, from Filson's famed 'tin cloth', a densely woven cotton cloth, that has been heavily waxed to protect itself and you from whatever you throw at it. This vest has more pockets than we could count and wants to get worn. It will only get better with wear, day by day. How good, you ask? Good, very, very good.
For over 100 years, Filson has staked its reputation on producing goods that a man can depend on in the toughest environments. Founded in 1897 as outfitter for prospectors heading to Alaska in search of gold, Filson has always been exacting in its workmanship and choice of materials. Over the years the brand has expanded its production from jackets and outerwear and now boasts a range of luggage and bags made to the rigorous standards that have made Filson the gold standard in rugged outdoor gear.
- Waxed cotton 'Tin Cloth'
- Brass and real horn buttons
- Light and unlined
- 100% made in USA, of course
Recommended Products