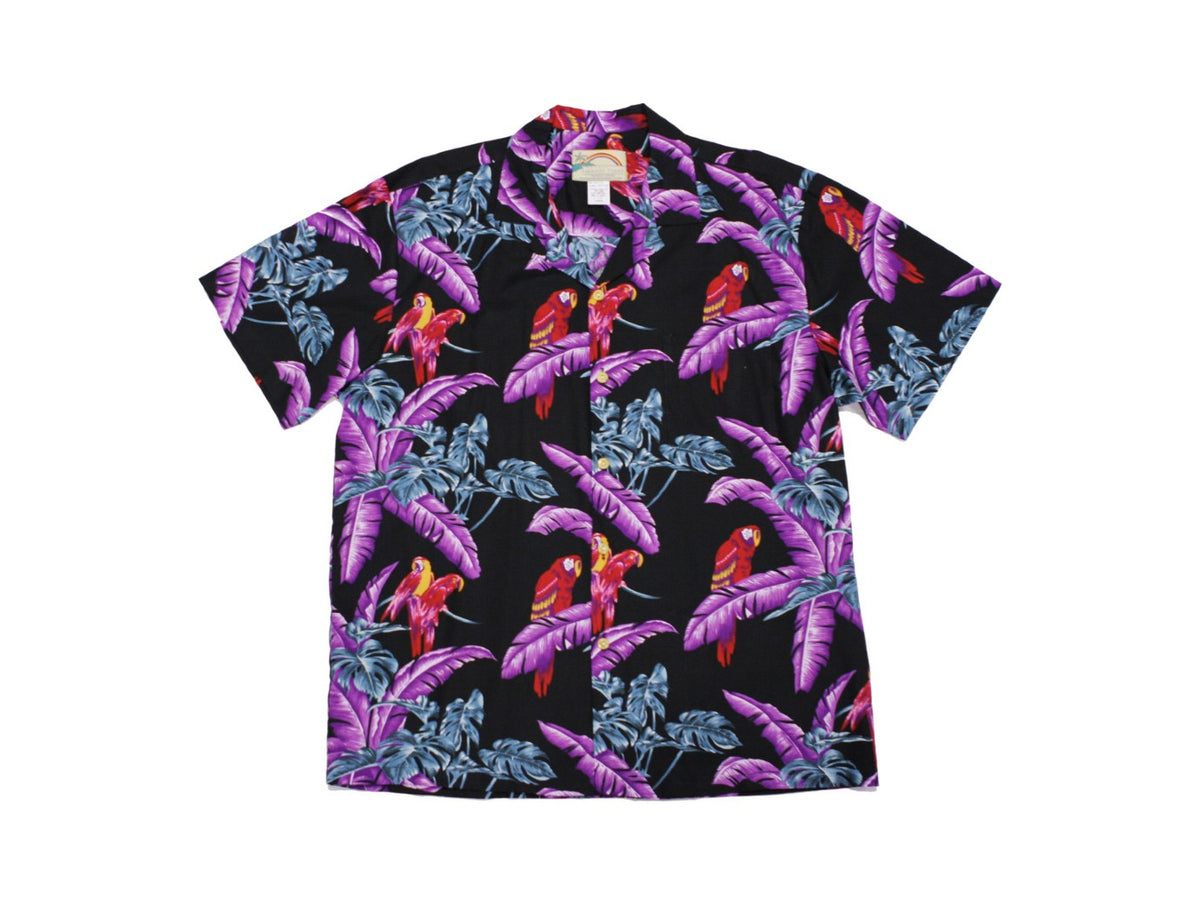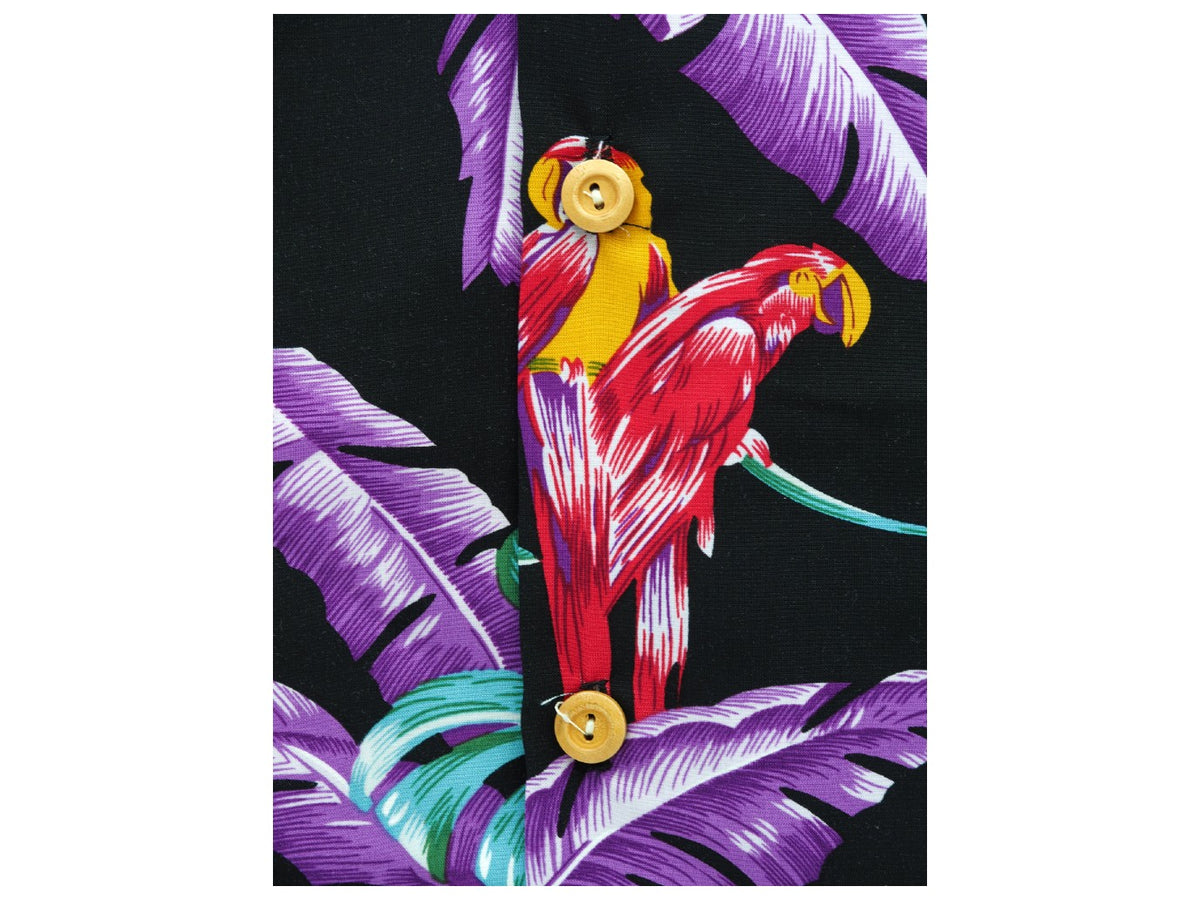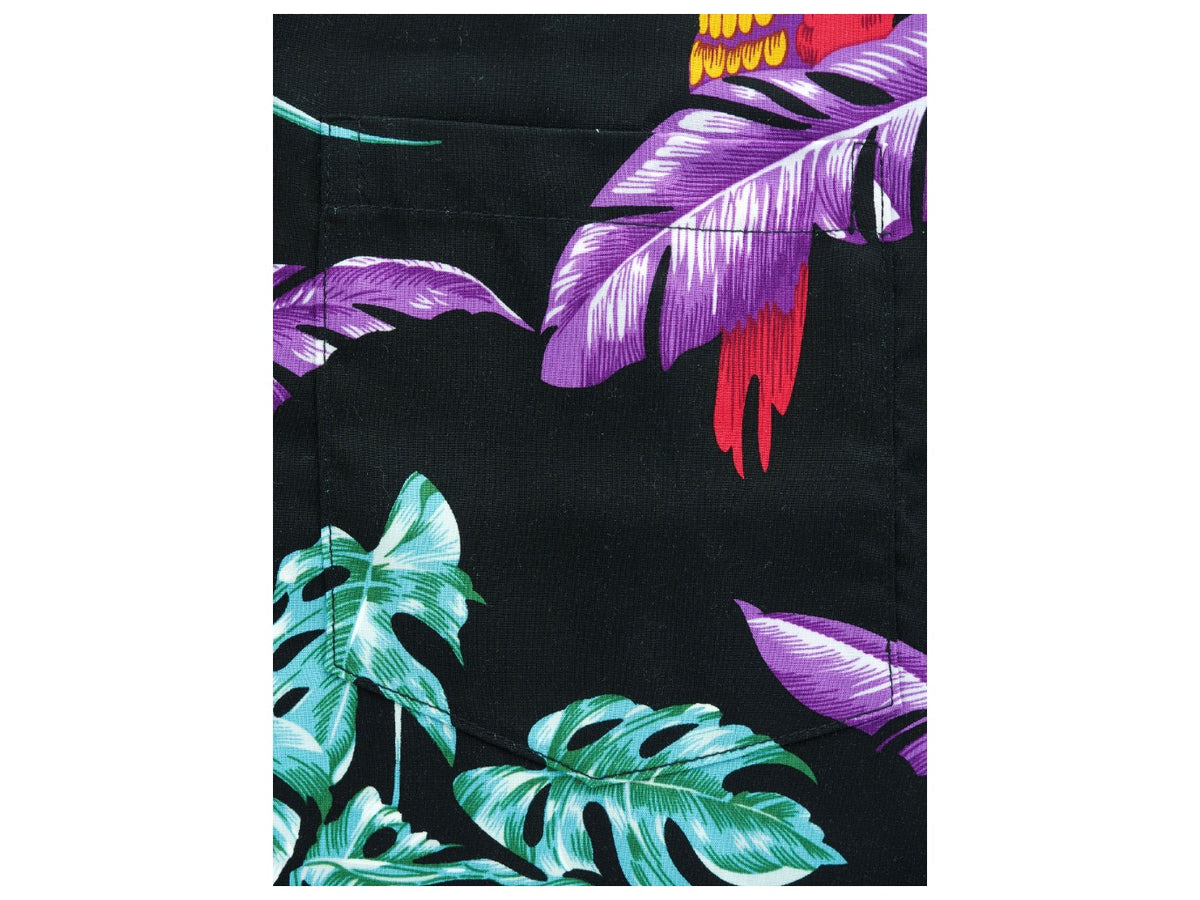 Aloha Shirt Jungle Bird Black
$133.00
Tax included. Shipping calculated at checkout.
Monk Facts
Features & Care
The Aloha shirt is simply an iconic piece of summer casualwear. Made in O'ahu, Hawaii, this shirt is crafted in 100% rayon, giving it a more luxurious, silky feel than cotton and added wrinkle-resistance. Featuring traditional Hawaiian motifs, bamboo buttons and a camp collar, this shirt will have you look the part poolside, but it'll sing underneath a blazer (with the collar over the lapels?) as well. Wear it fitted for a Puerto Rican look, or in a looser cut for a more Hawaiian vibe - untucked for a laid-back feel, or tuck it into your jeans or shorts to channel the original Magnum PI.
Made in Hawaii, USA, Paradise Found has produced authentic Hawaiian shirts since the 1980s. Paradise found is best known for producing the actual shirts worn by Tom Selleck in Magnum PI. In fact, this specific design is one of three that were actually worn by the hero of the original 1980s TV series.
Exclusive to Double Monk.
- 100% Rayon
- Bamboo buttons
- Camp collar with pattern-matched pockets
- Made in Hawaii, USA
Recommended Products