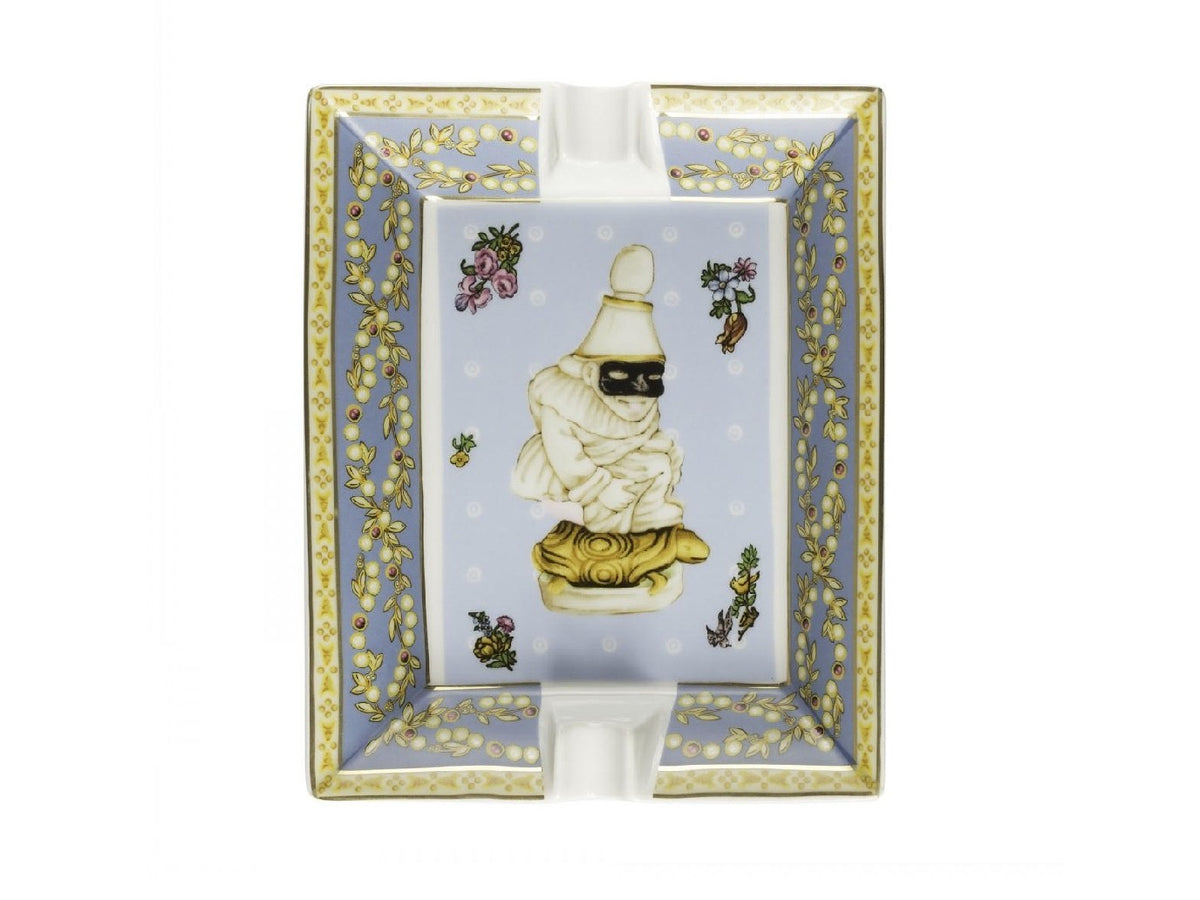 Pulcinella Ashtray
$337.00
Tax included. Shipping calculated at checkout.
Monk Facts
Features & Care
This ashtray is made from fine ceramic. It has been painted and glazed with a depiction of Pulcinella sitting atop a tortoise. Pulcinella is one of the great characters of the Italian Commedia dell'arte. He symbolises southern Italy and the voice of the people, specifically the lively spirit of the Neapolitan spirit.
The story of Rubinacci Napoli dates back to the early 19th Century, when Mariano Rubinacci began trading silk with the far east. In the 1930s Gennaro Rubinacci, a renowned 'arbiter elegantarum' of Neapolitan style, opened The London House. Establishing Rubinacci as a luxury tailor to the rich and famous. These days, under the guidance of Mariano Sr's great-grandson Mariano and his son Luca, Rubinacci remains the pinnacle of Neapolitan elegance and style.
- Glazed ceramic
- Made in Italy