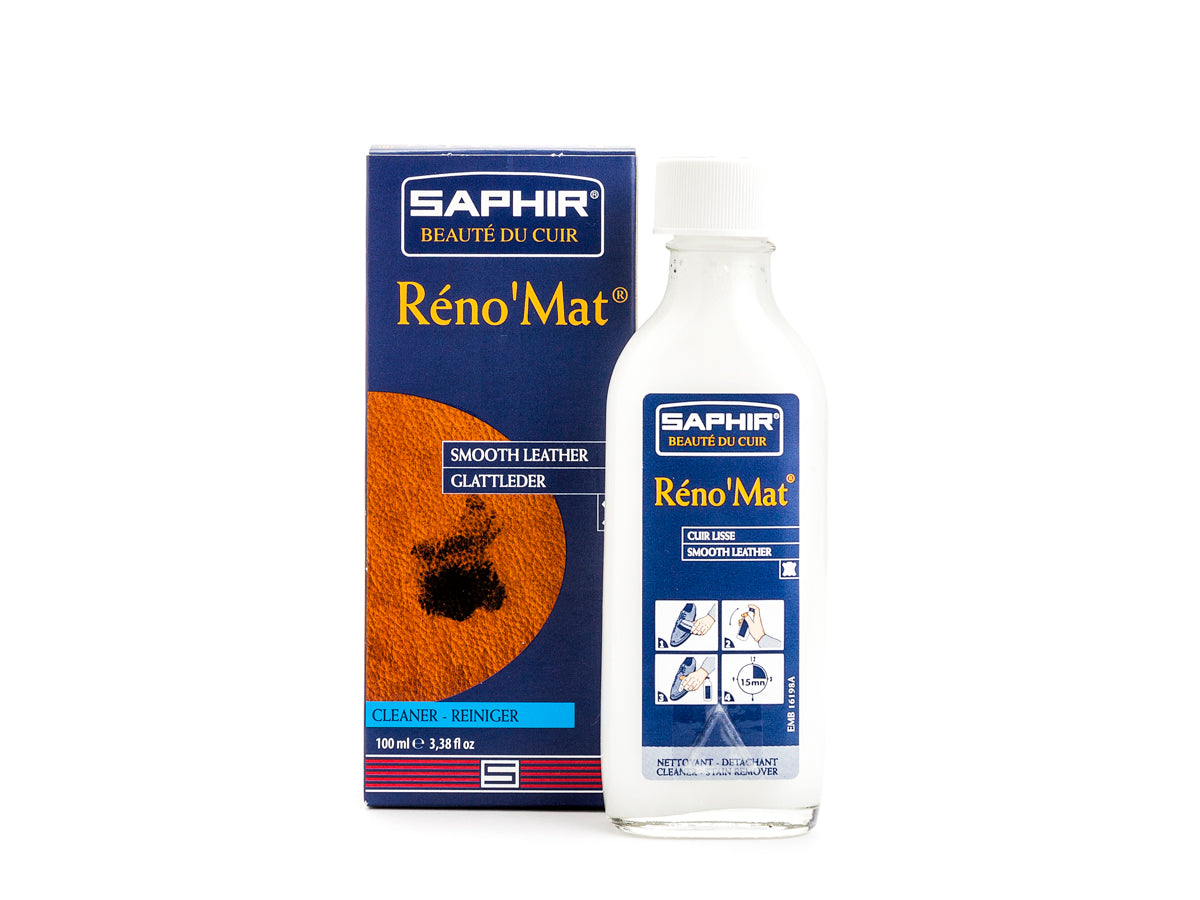 Renomat
$20.00
Tax included. Shipping calculated at checkout.
Monk Facts
Features & Care
Réno'Mat is the ultimate leather-cleaning product. While it is very effective at removing polish, grime and marks, it is also gentler on the leather than any comparable product. It should be noted that you must take care when using Réno'Mat, too much may strip the original colour from your shoes.
Saphir Beauté du Cuir is a high-grade and functional range of leather care products. Saphir have stubbornly resisted the lure of modern leather care technology such as the introduction of resins and silicones that are detrimental to luxury full-grain leather. They are the product of choice for luxury brands such as Hermes, Louis Vuitton and John Lobb; all companies that demand the best. A beautiful pair of shoes deserves the finest treatment and Saphir is simply the best and only option.
- Use strictly according to instructions
- Part of the Beauté du Cuir range of products
- Made in France