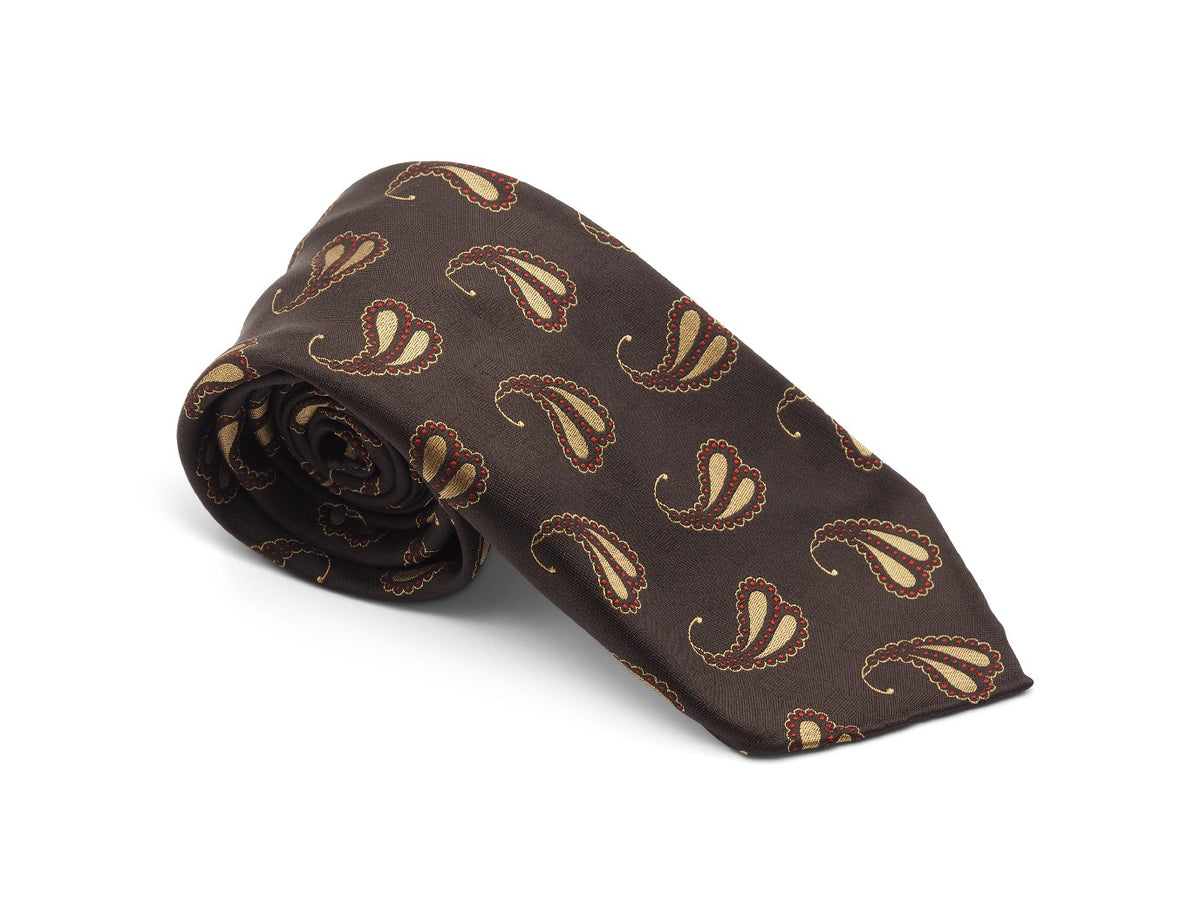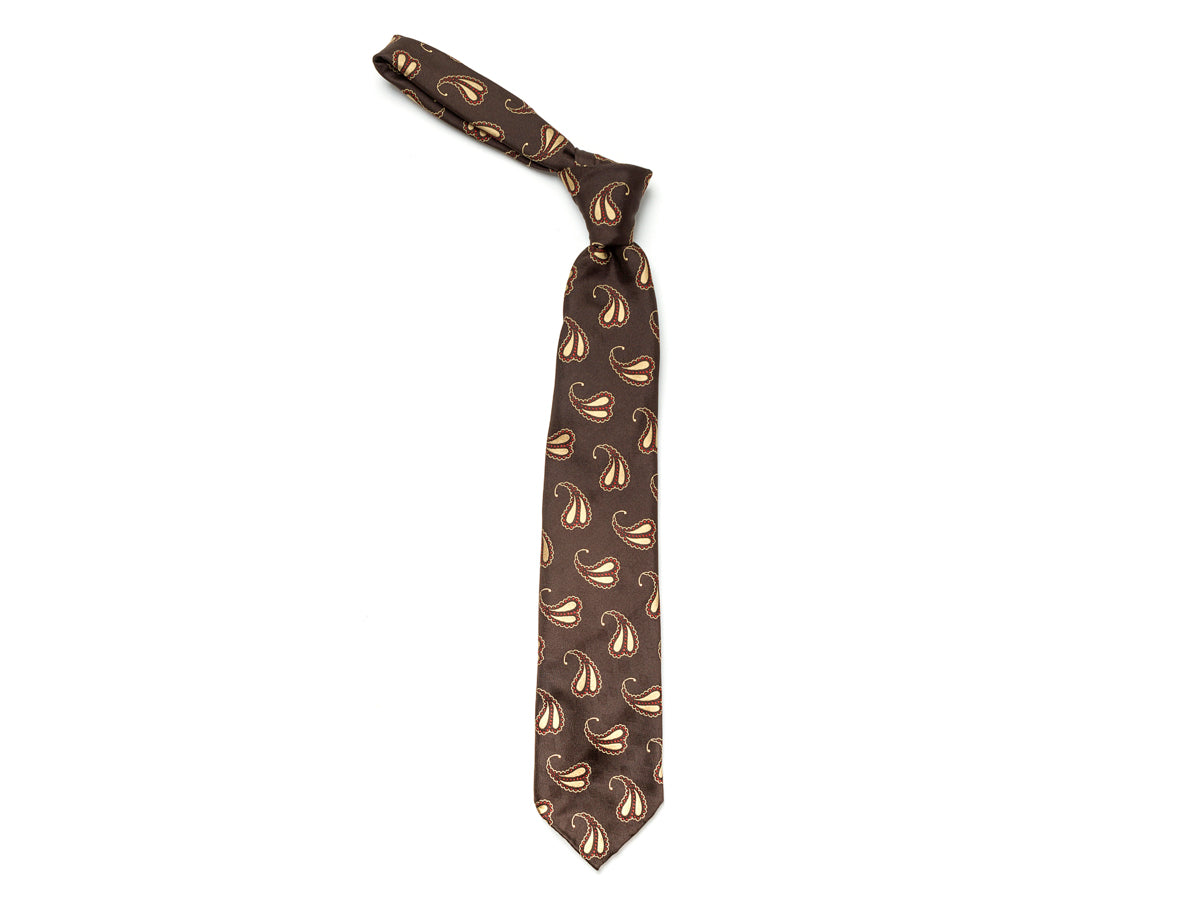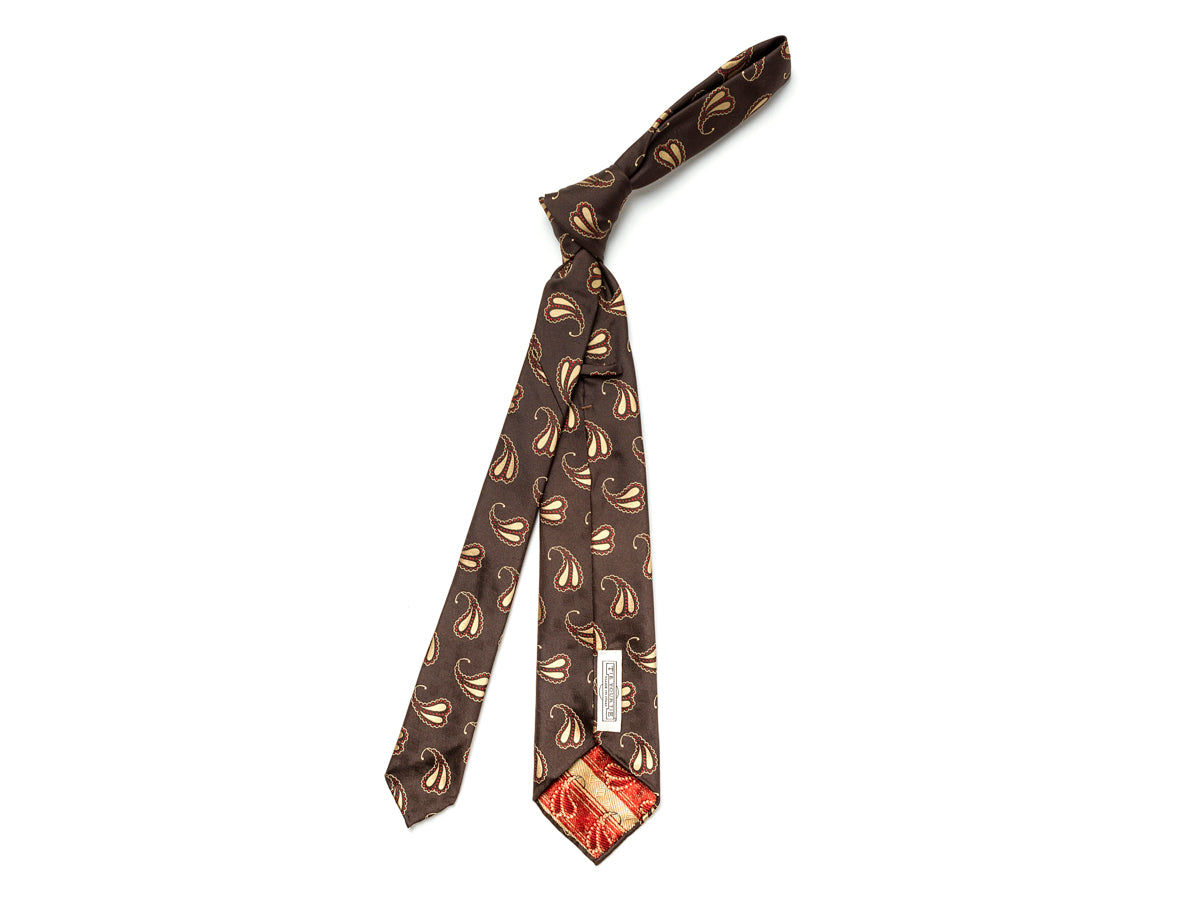 Seven Fold Tie Paisley Dark Brown
$213.00
Tax included. Shipping calculated at checkout.
Monk Facts
Features & Care
This seven-fold tie features an unlined, untipped construction. The Tie Your Tie seven-fold is the finest tie that we at Double Monk have ever seen. It is a single piece of material (the edges of which are hand-rolled and stitched), folded and pressed seven times by one of the company's two senior tiemakers, then hand-stitched to create a 'cravatta' of unrivalled volume and drape. As they are completely hand made, each tie is unique and possesses remarkable character; the Patek of ties.
Tie Your Tie is the brainchild of Florentine, Franco Minucci. In 1984, Minucci established a small shop in Florence in which he displayed only items hand-selected by himself, much of it consisting of items from his own wardrobe. He quickly became renowned in Italy for his impeccable sense of style and personal approach to retail. Minnuci has continued his scrupulously curated philosophy in creating his own ties, working with the most skilful artisans and using the finest materials. Tie Your Tie has now established itself as the tie aficionado's tie and with only a handful of each style ever seeing the light of day, each tie is a true collector's item.
- 100% silk
- 7 fold, unlined construction
- Untipped
- Hand-rolled and stitched edges
- Length 152cm
- Width 9cm
- Made in Florence, Italy