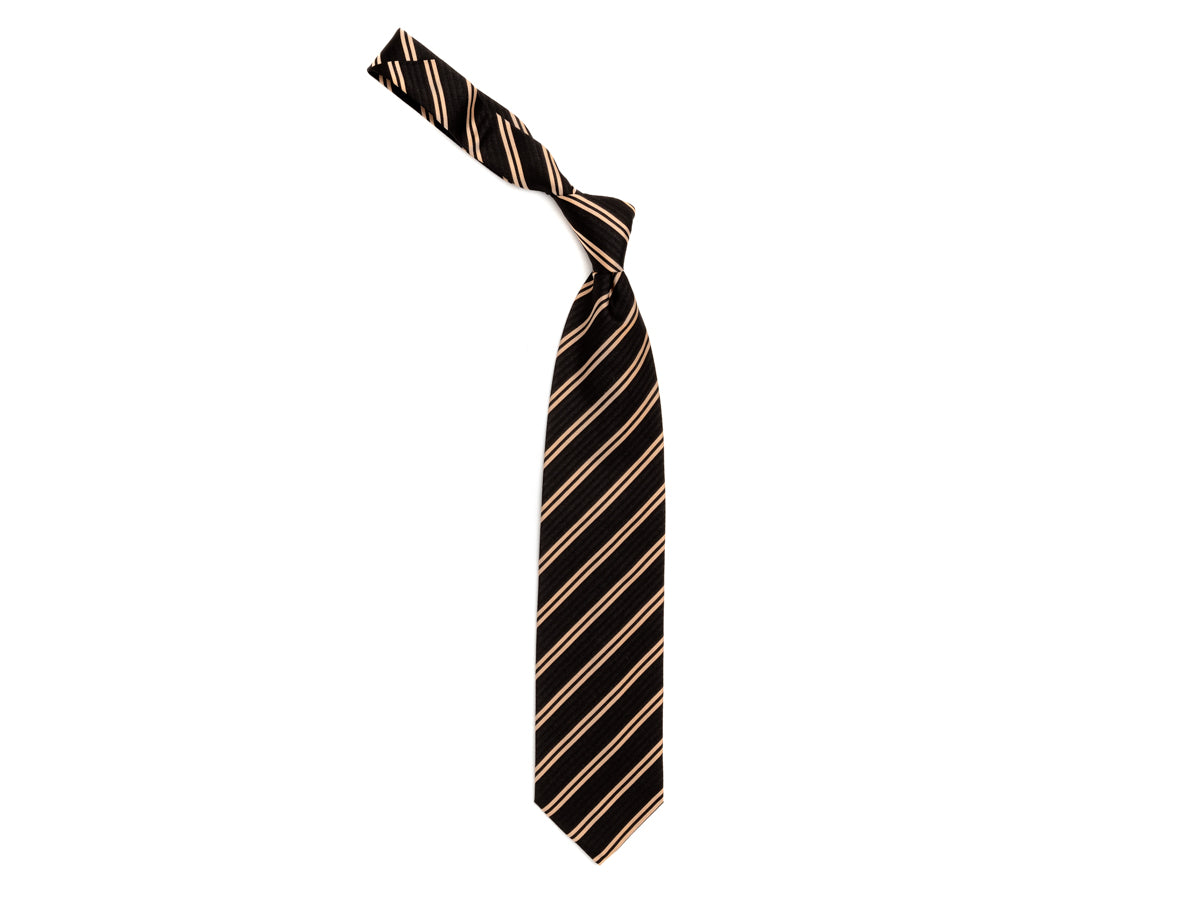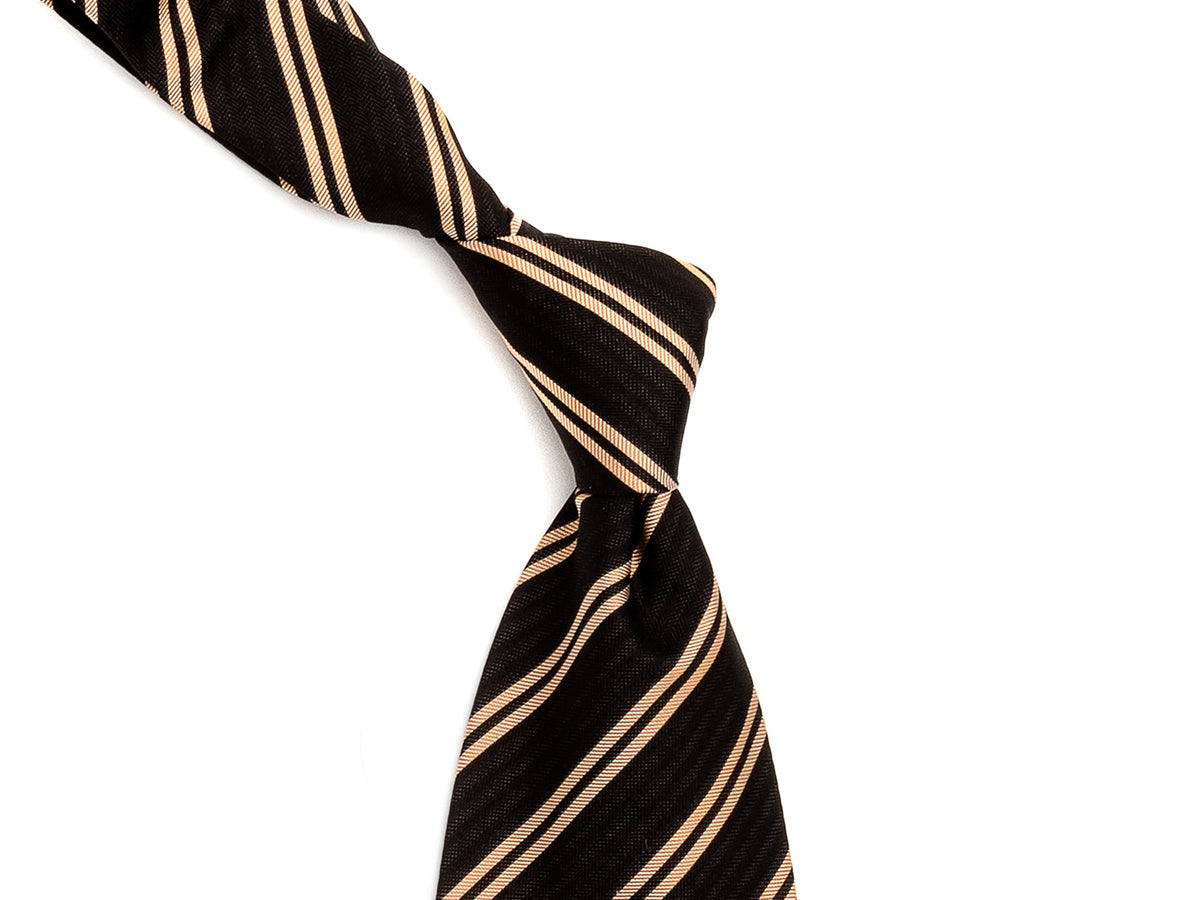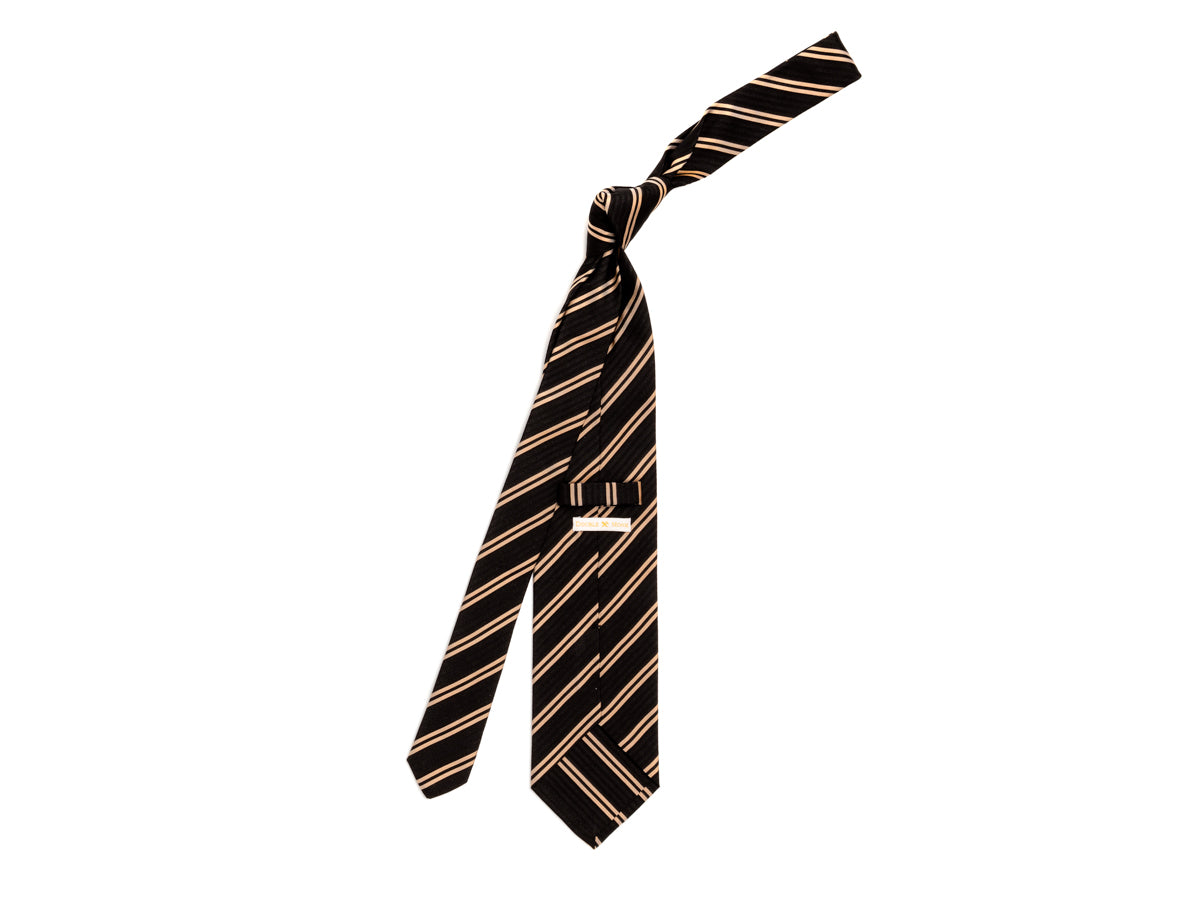 Silk Tie Repp Stripe
$133.00
Tax included. Shipping calculated at checkout.
Monk Facts
Features & Care
Technically, the 'repp' tie is a kind of silk twill, a heavy woven silk that has traditionally been used for regimental ties. The regimental tie is usually a diagonally striped design, with the various colours, thicknesses and order of stripes indicating the various regiments. This is a simple, black and silver design, perfectly suited to a sports jacket and trousers.
Since 2014, Double Monk has been working closely with an artisanal tie maker in Como, Italy to produce a small collection of fine neckties. Every detail is carefully selected: material, colour, pattern, construction, length and width. We have aimed to produce a selection of ties that is attractive and versatile, they are wonderful work ties, but are also well suited to special occasions. Above all, they are simple and classic, the basis for any tie collection.
- 100% silk
- 3 fold, lined construction
- Hand-sewn
- Length 152cm
- Width 9cm
- 100% made in Como, Italy