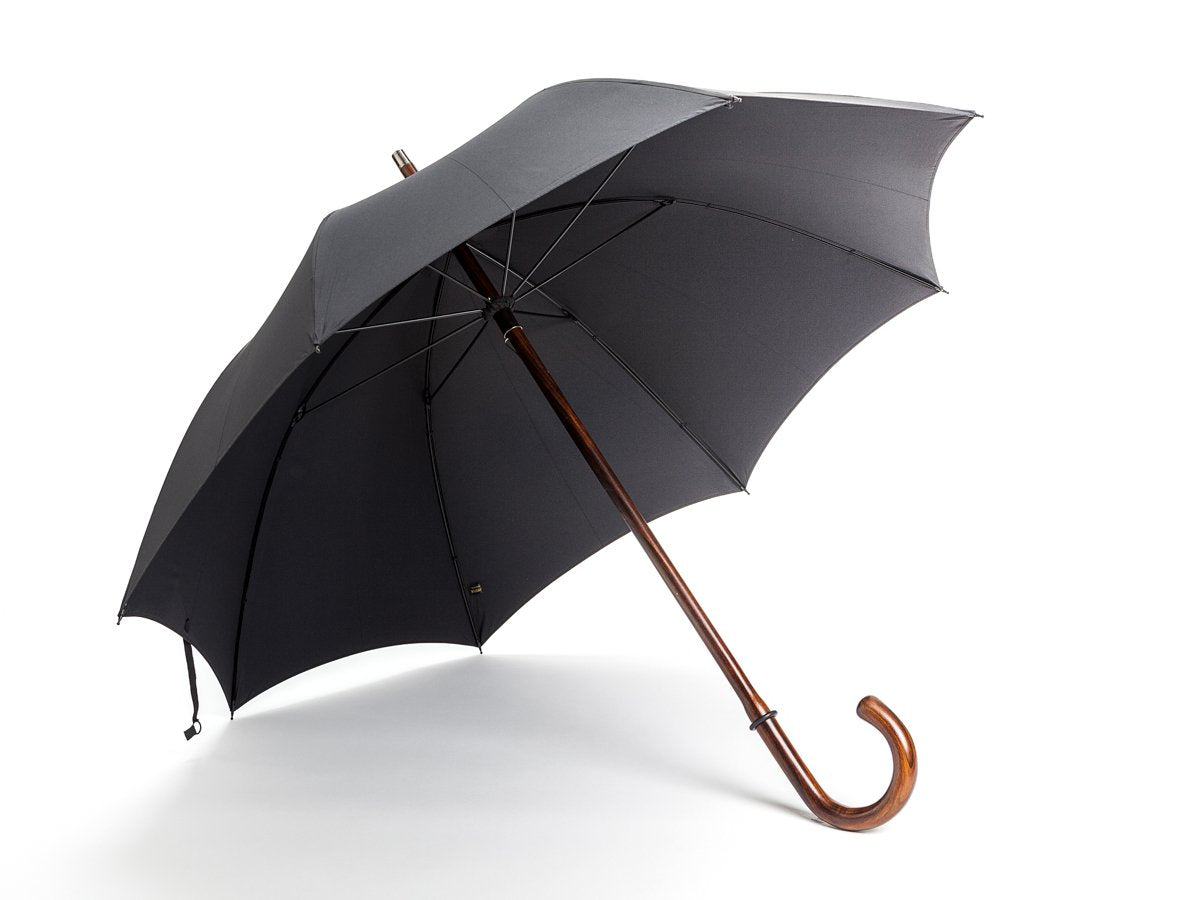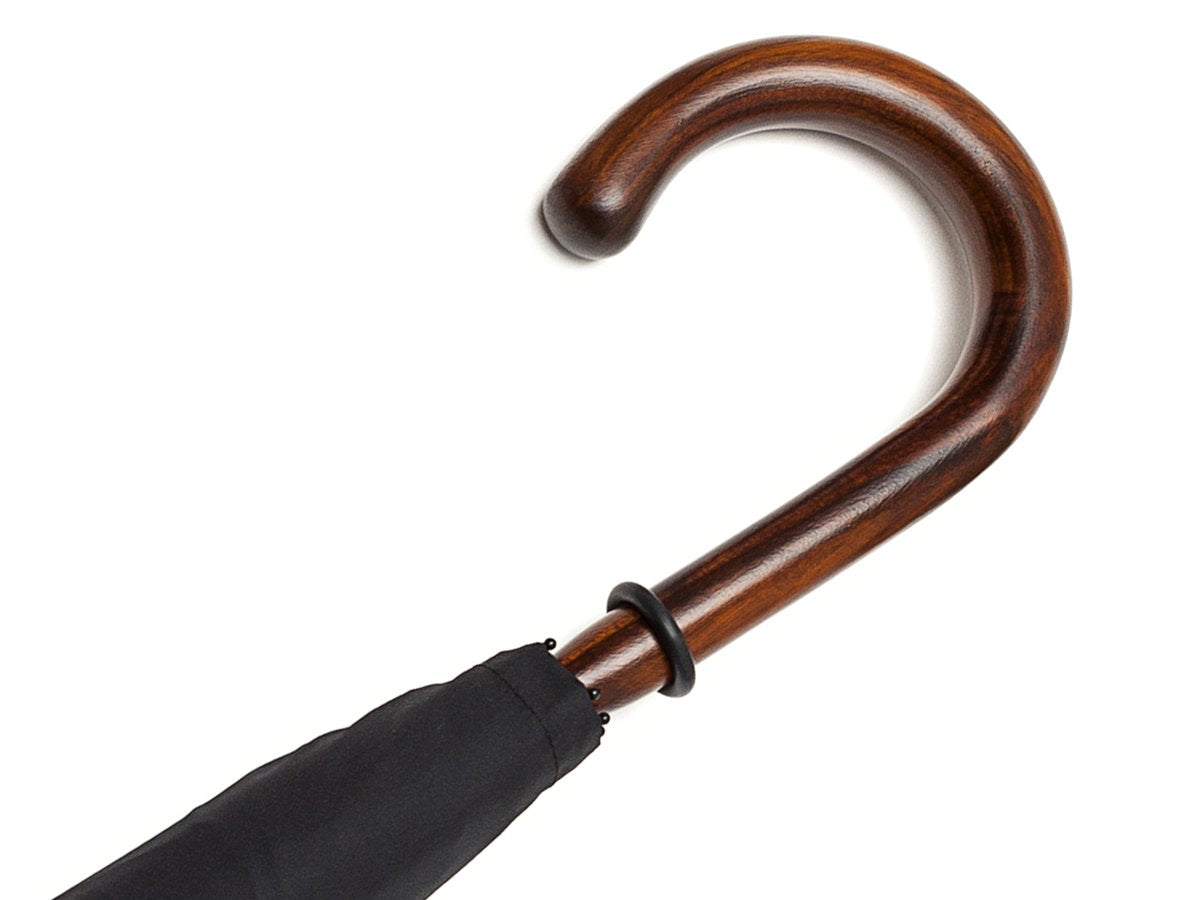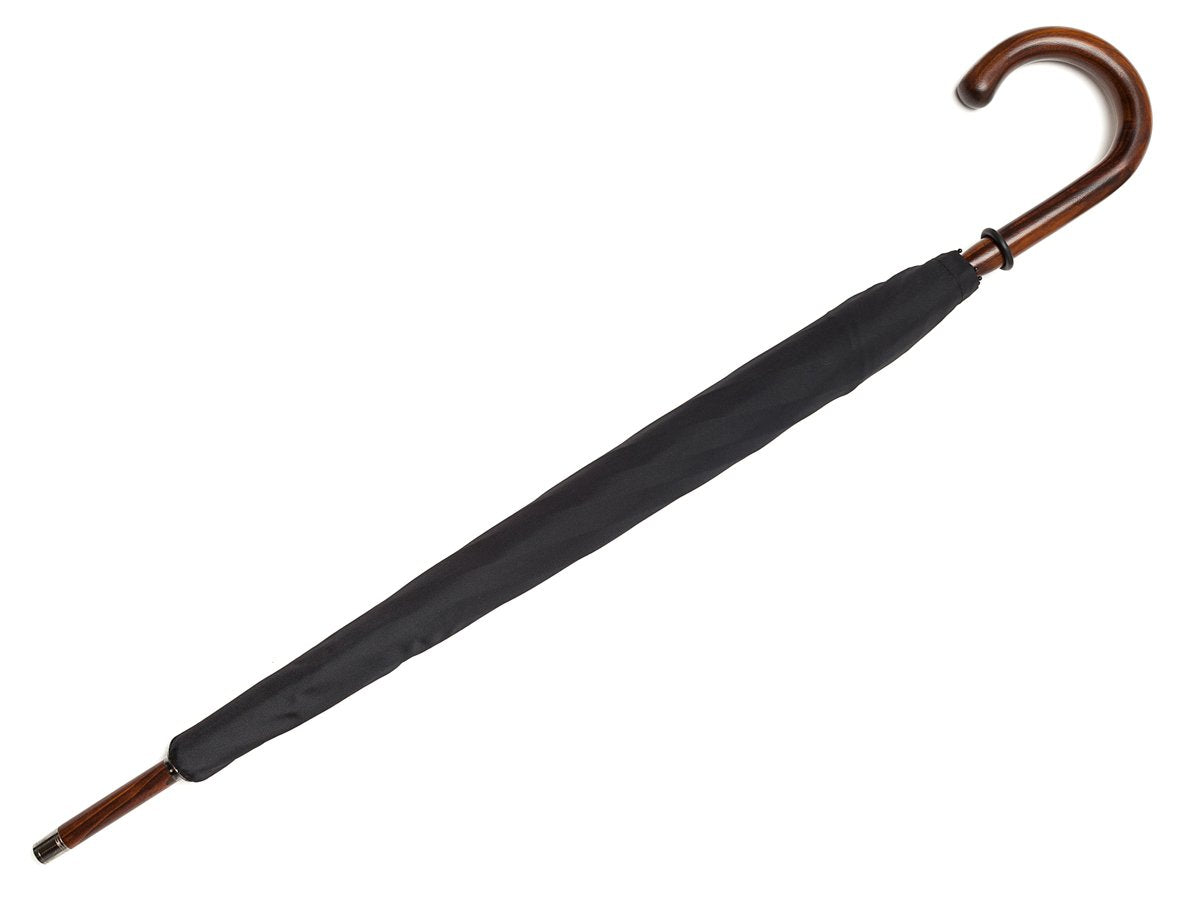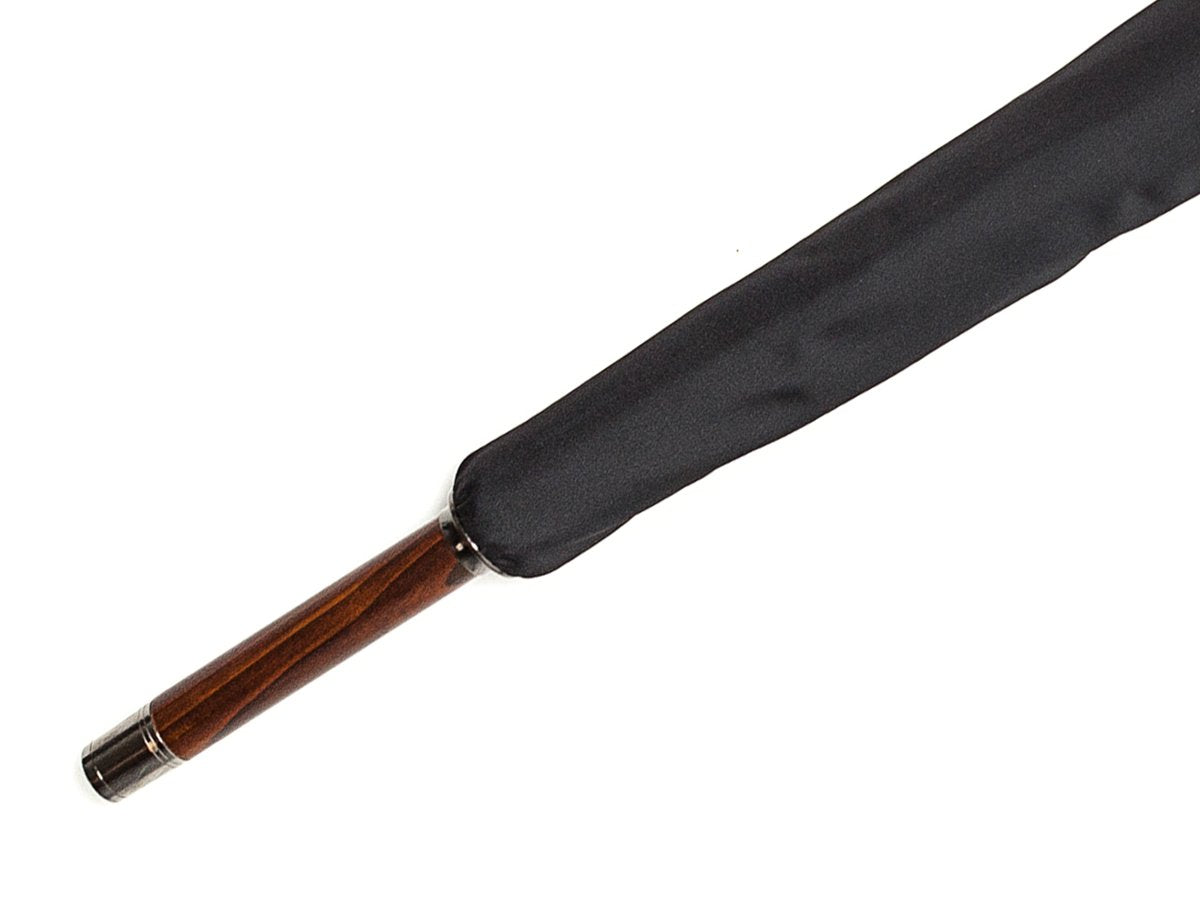 Solid Polished Cherrywood Black
$542.00
Tax included. Shipping calculated at checkout.
Monk Facts
Features & Care
Who to trust but the English when it comes to keeping dry. This umbrella is crafted from a single piece of Cherrywood befitting a warm, elegant style. The sturdy 8-rib Fox frame is mounted to the timber to create an umbrella that is a marvel of artisanship. Above and beyond the beauty and unique appearance of a solid timber umbrella, they are impressively strong and can easily be used as a walking cane, so you are really getting two accessories in one.
Fox Umbrellas was founded in 1868, when Mr Thomas Fox began selling umbrellas out of a small shop front in central London. While Fox disappeared completely in 1880, his namesake, Samuel Fox (no relation) was the first to develop a satisfactory steel rib structure for umbrellas. Samuel Fox worked closely with the new owners of Fox Umbrellas, the Dixon family, to create a standardised, reliable umbrella. Having manufactured parachutes for the British Army during World War II, Fox Umbrellas incorporated nylon technology into umbrella making, replacing the more expensive and fragile silk canopies. Having revolutionised umbrella making, Fox Umbrellas are now famous for their frames and canopies that are so tight that they rumble like drums when it rains.
- Solid polished Cherrywood umbrella
- 25" 8 rib frame
- 36" length
- High-grade polyester canopy
- Made in the Surrey, England
- Available in other colours