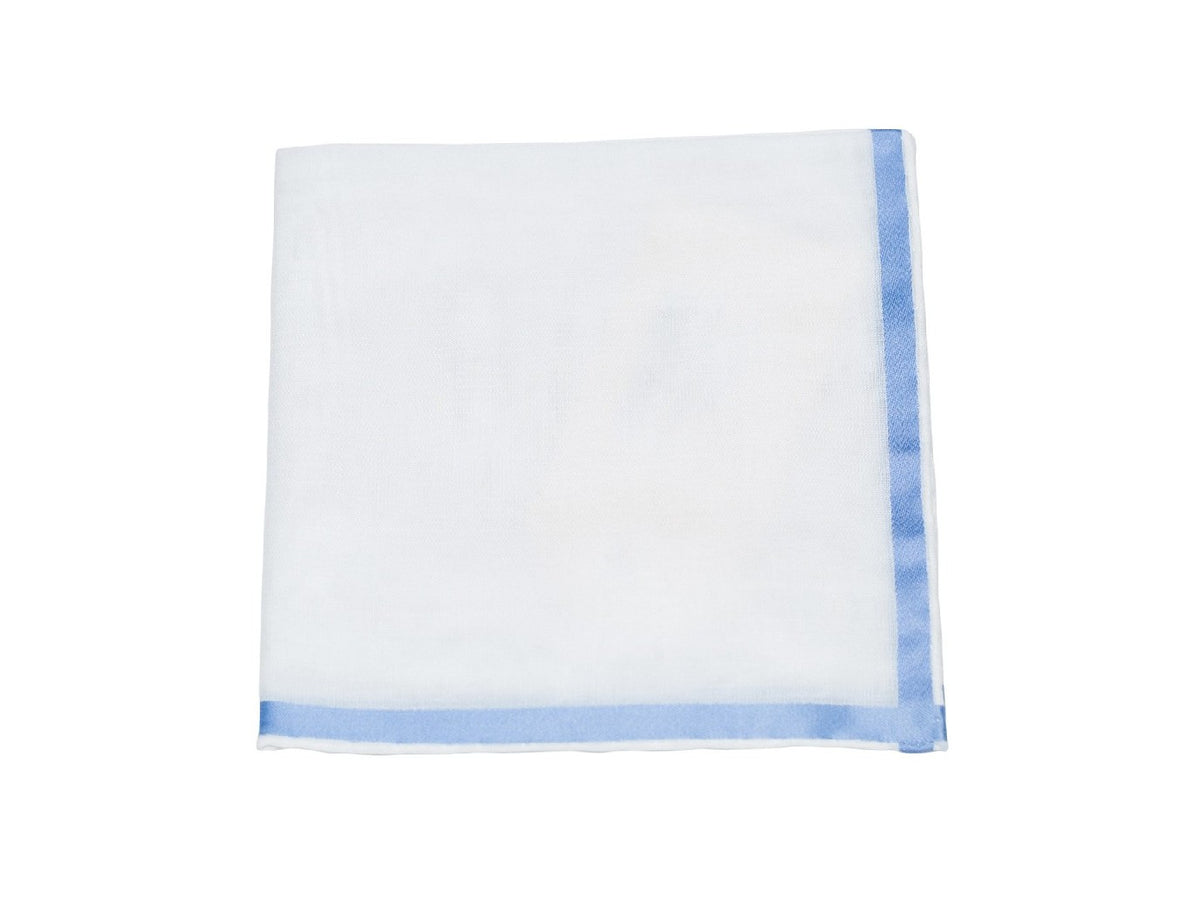 White-Sky Amalfi Pocket Square
$52.00
Tax included. Shipping calculated at checkout.
Monk Facts
Features & Care
This pocket square, made from fine cotton, features a contrasting satin band around its edge. This, along with the hand rolled and stitched edge, made it a bold but refined option for your breast pocket.
Simonnot Godard have been making pocket squares and handkerchiefs since 1787, so it is no wonder that they do it better than anyone else. The company is uncompromising in its commitment to materials and process: only the finest cotton and linen is used, designs are chosen from over 200 years of archived patterns and then woven using traditional weaving machines. Each pattern in Simonnot Godard's cloths is intricately woven into the design, rather than being printed onto the fabric. When the cloth has been woven it is sent to the Voges region, where it is washed and finished in the famously pure mountain water. The final stage involves hand rolling and stitching the fine edges of each piece, a fantastically difficult task that Simonnot Godard do more skilfully than anyone. They are truly the finest cotton and linen pocket squares that money can buy.
- Made from cotton with satin band around edge
- Hand-rolled edges
- Made in France