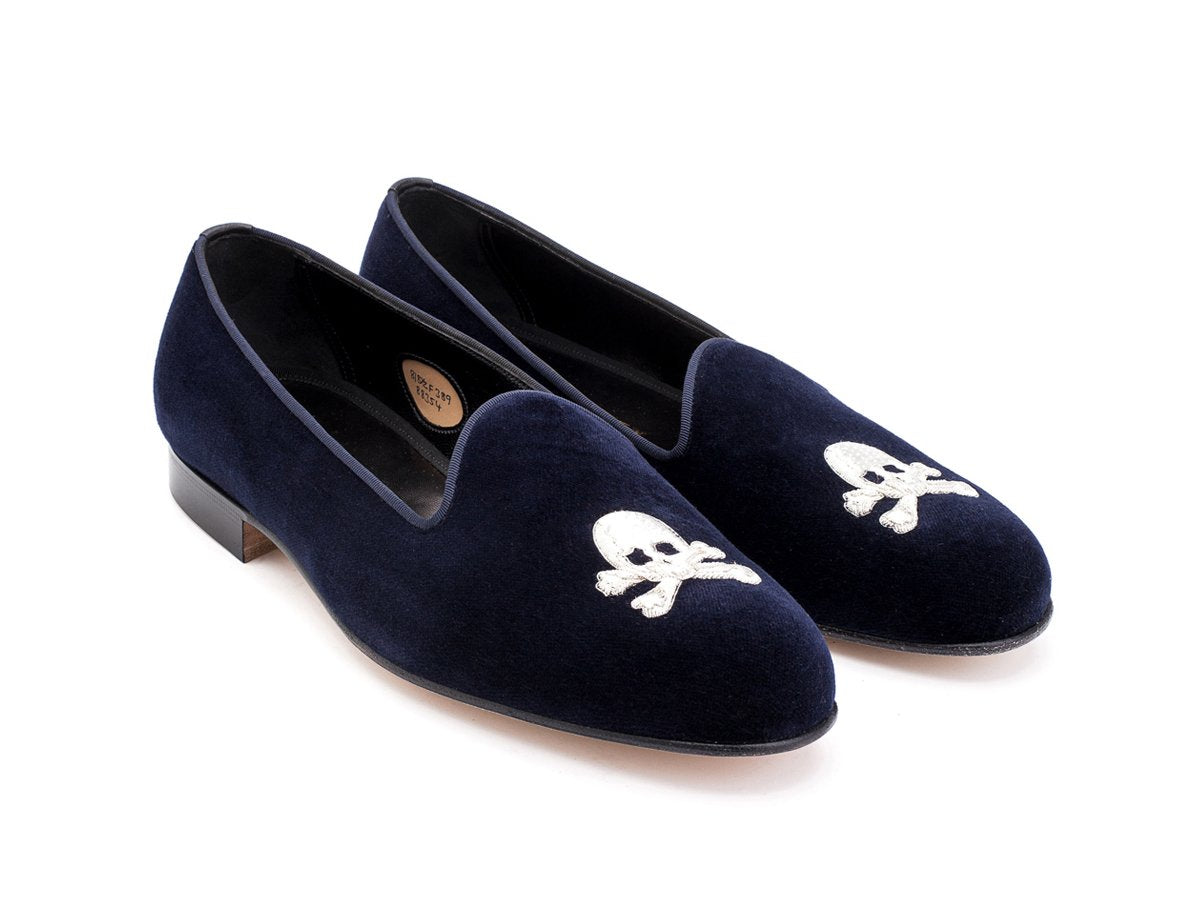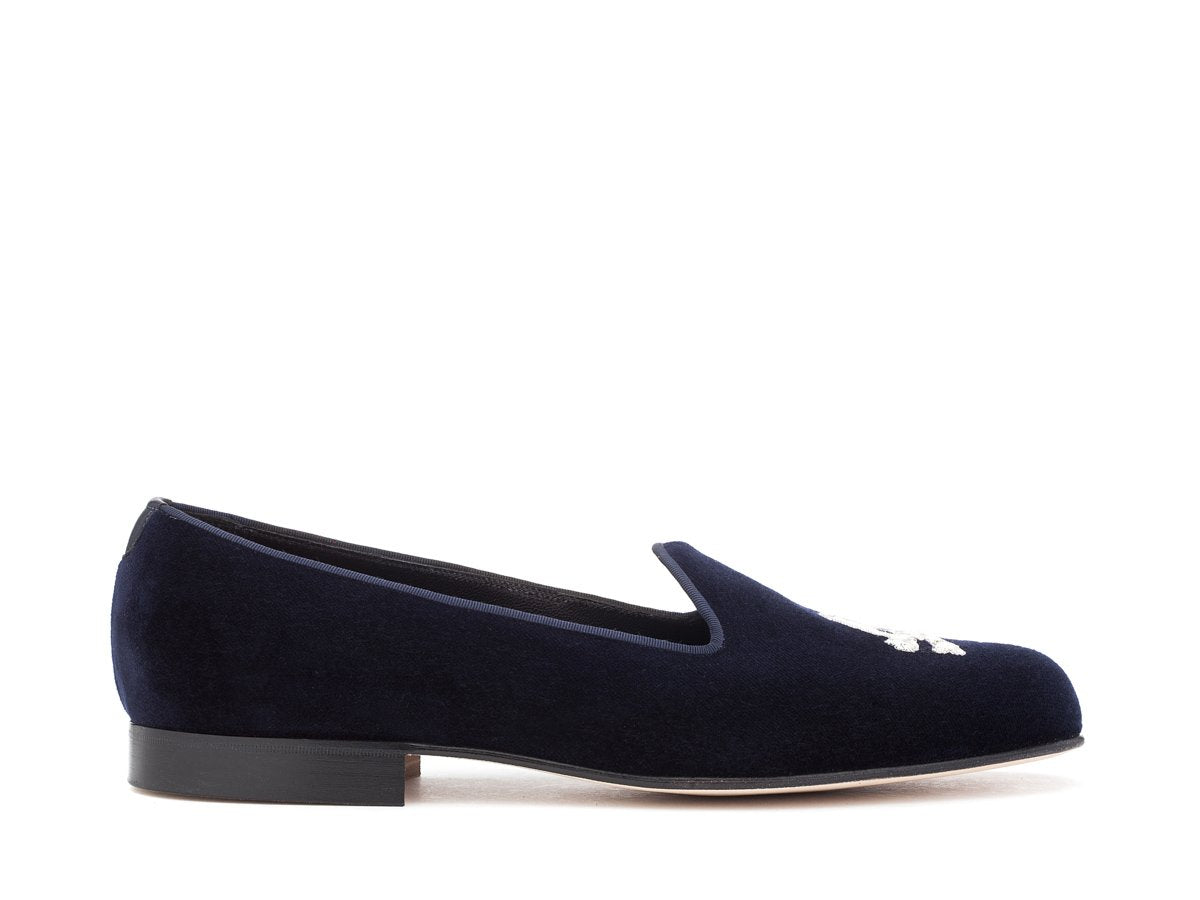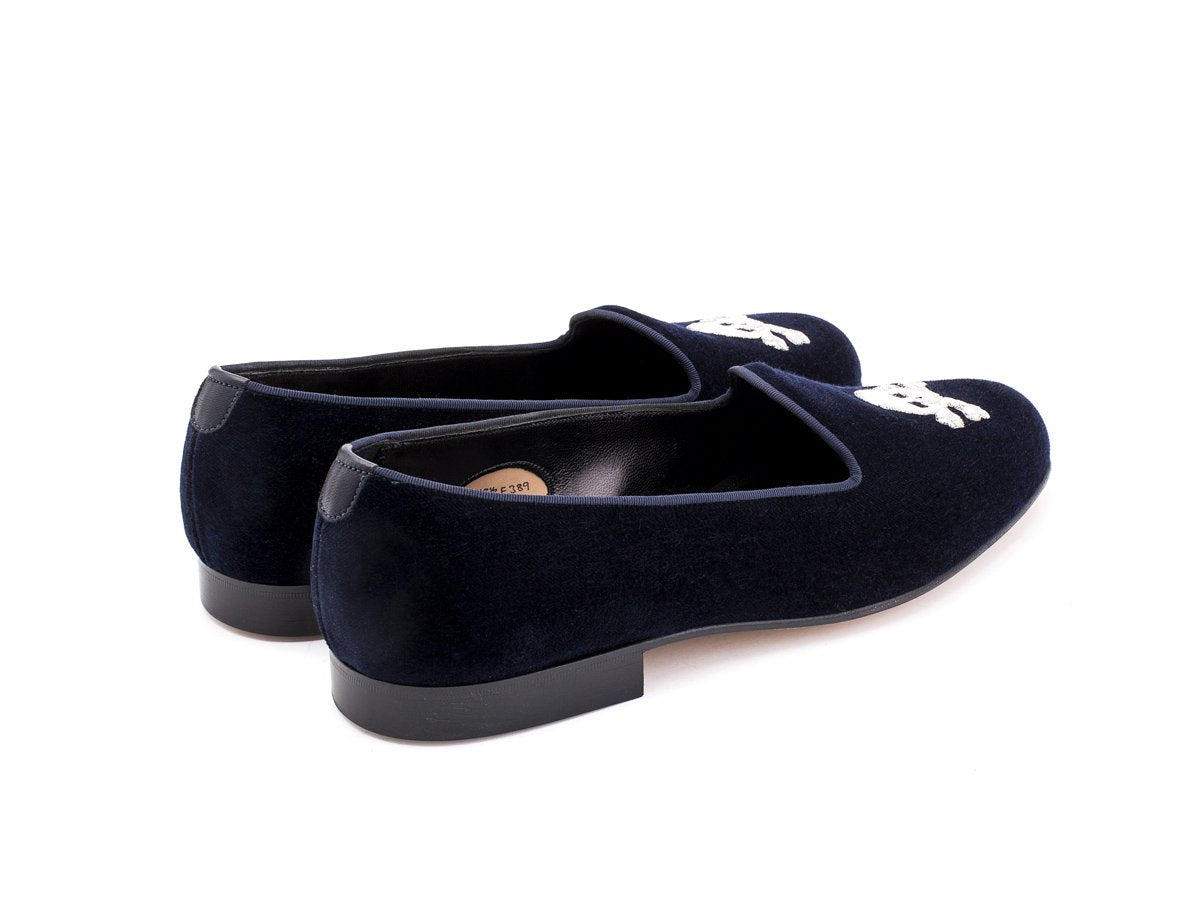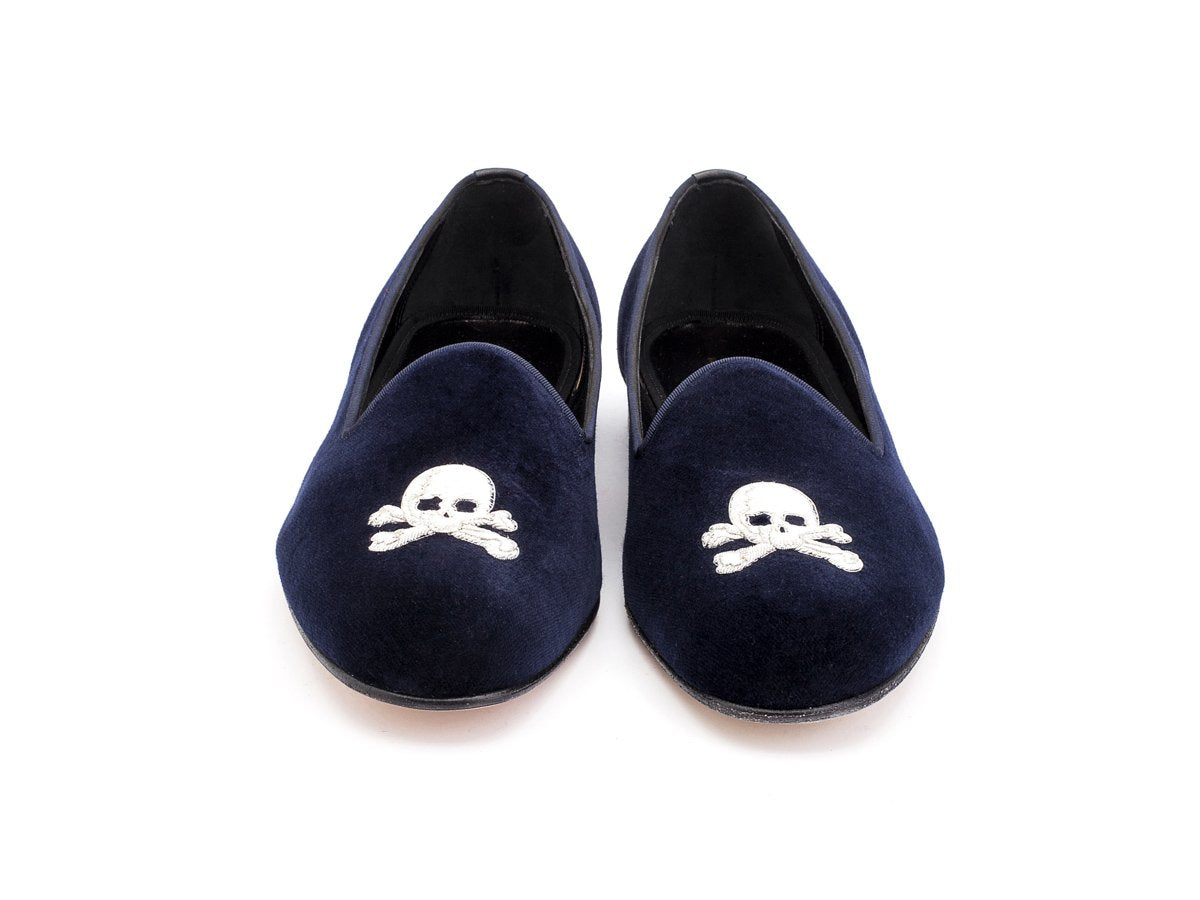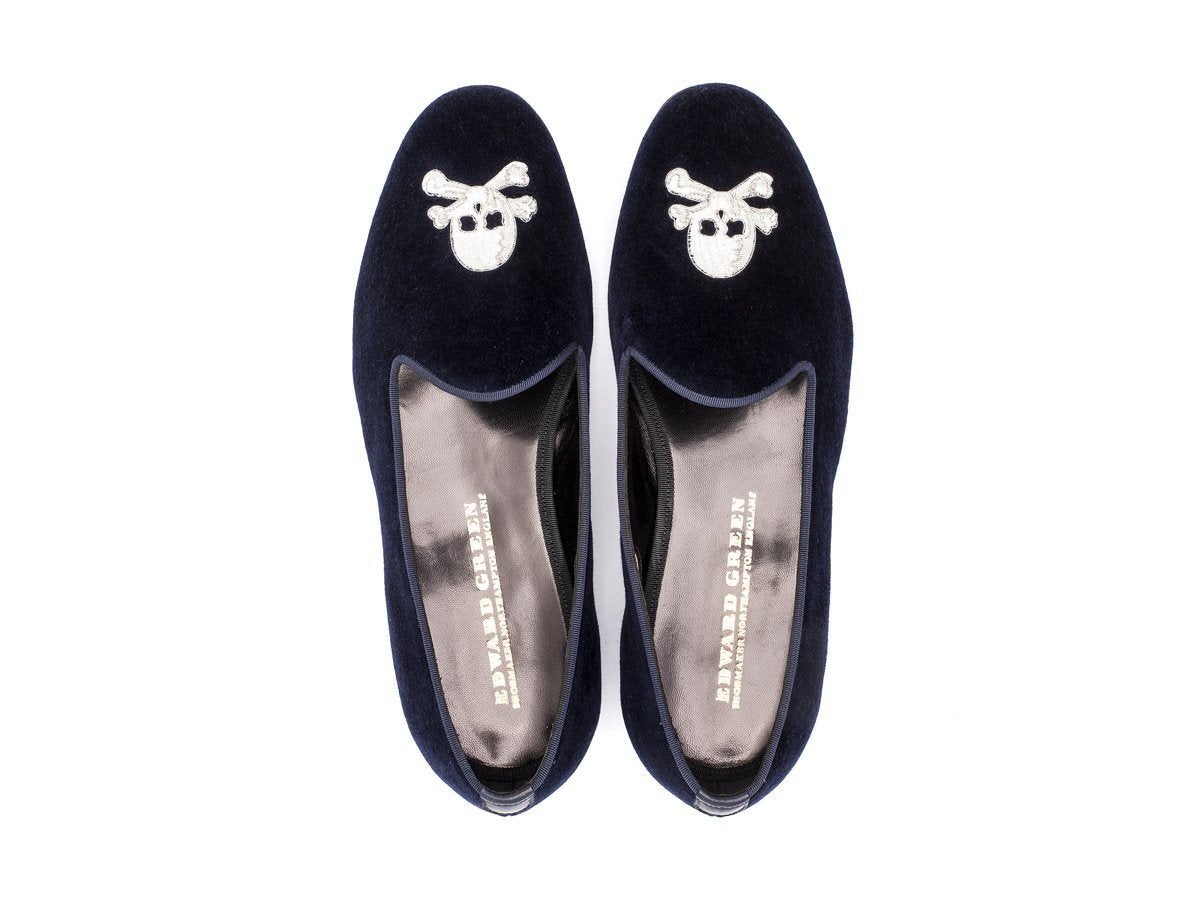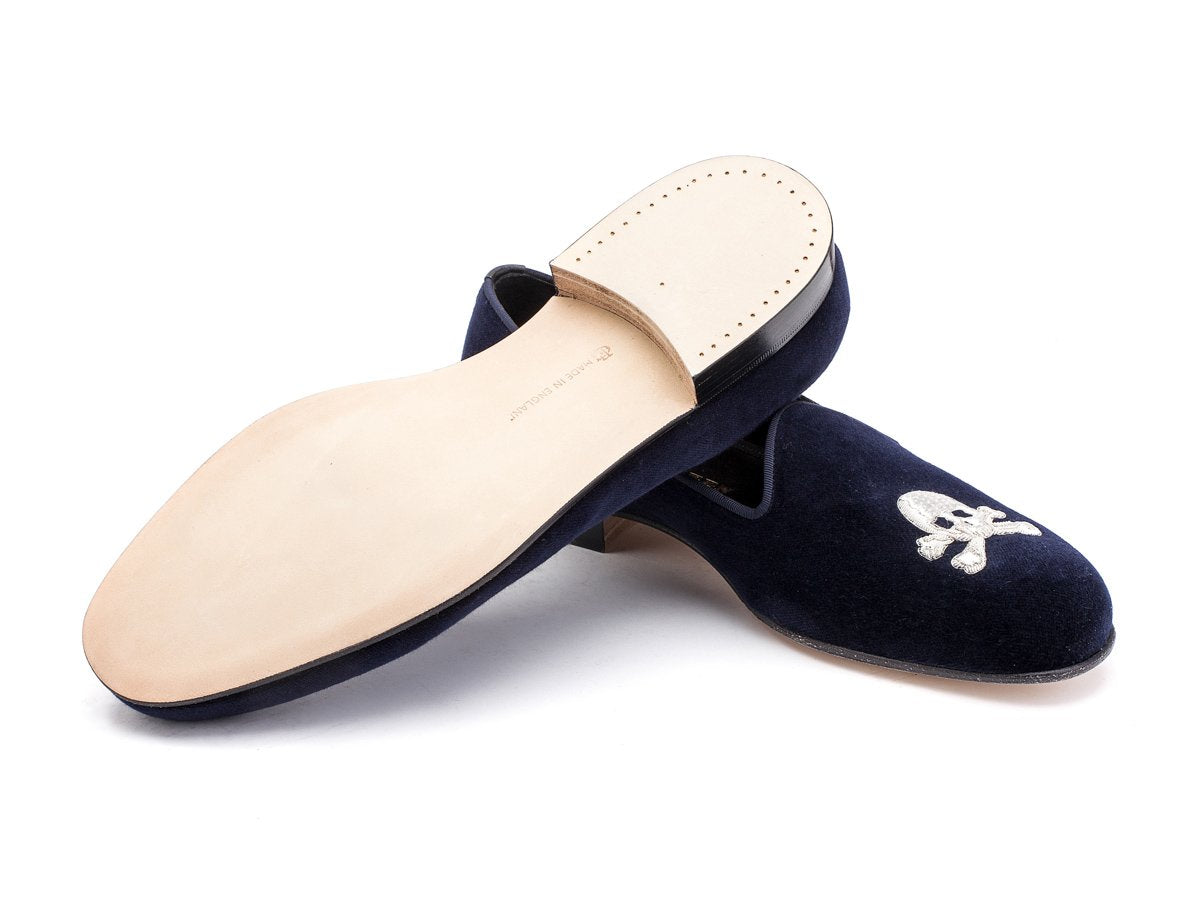 Albert Skull & Crossbones Navy Velvet F-width
$706.00
Tax included. Shipping calculated at checkout.
Monk Facts
Features & Care
A velvet dress slipper, the Albert is a luxurious complement to the sartorially-minded man's wardrobe. Crafted on Edward Green's 389 last, the Albert has a generous, rounded toe. With its intricate toe stitching and slim, elegant waist, the Albert is a sophisticated slipper for both formal and casual occasions.
Established in a small Northampton factory in 1890, Edward Green has gained a deserved reputation for 'making the finest shoes in England for the discerning few'. Edward Green's shoes are made with the finest calfskin to the highest standards of workmanship. Each pair takes several weeks to create and many master craftsmen are involved.
- Dress slipper
- Velvet upper
- Single leather sole
- 389 last
- Hand-stitched toe design
- UK F width (wide fitting)
- 100% made in Northampton, England
Recommended Products