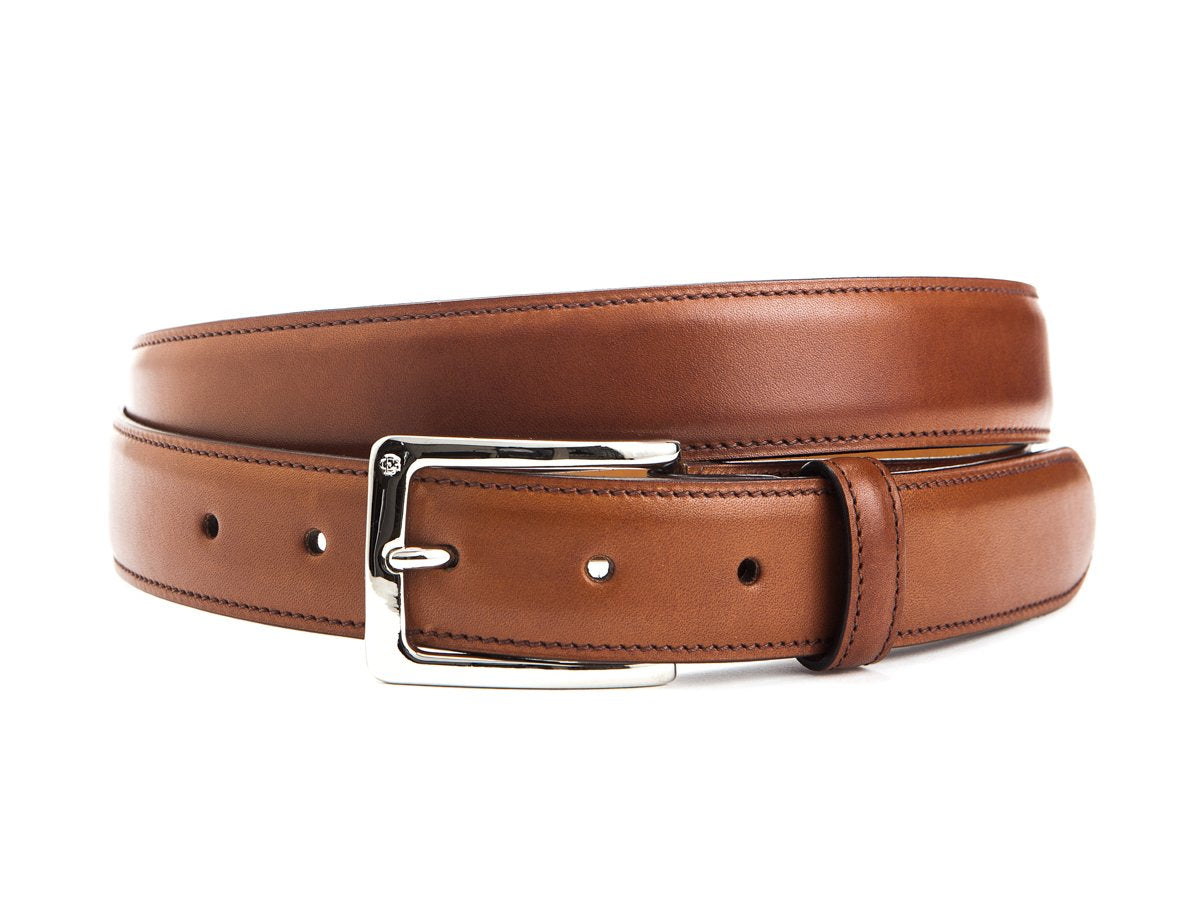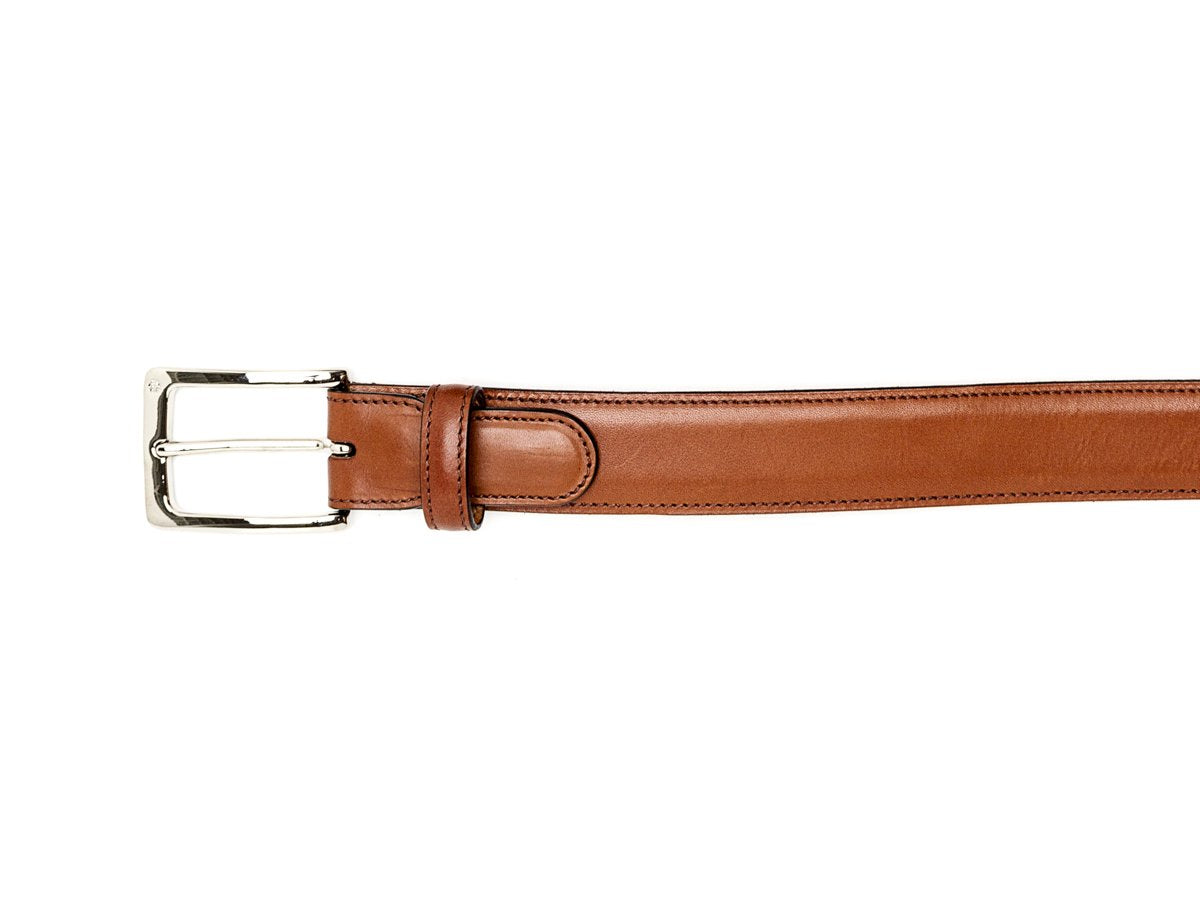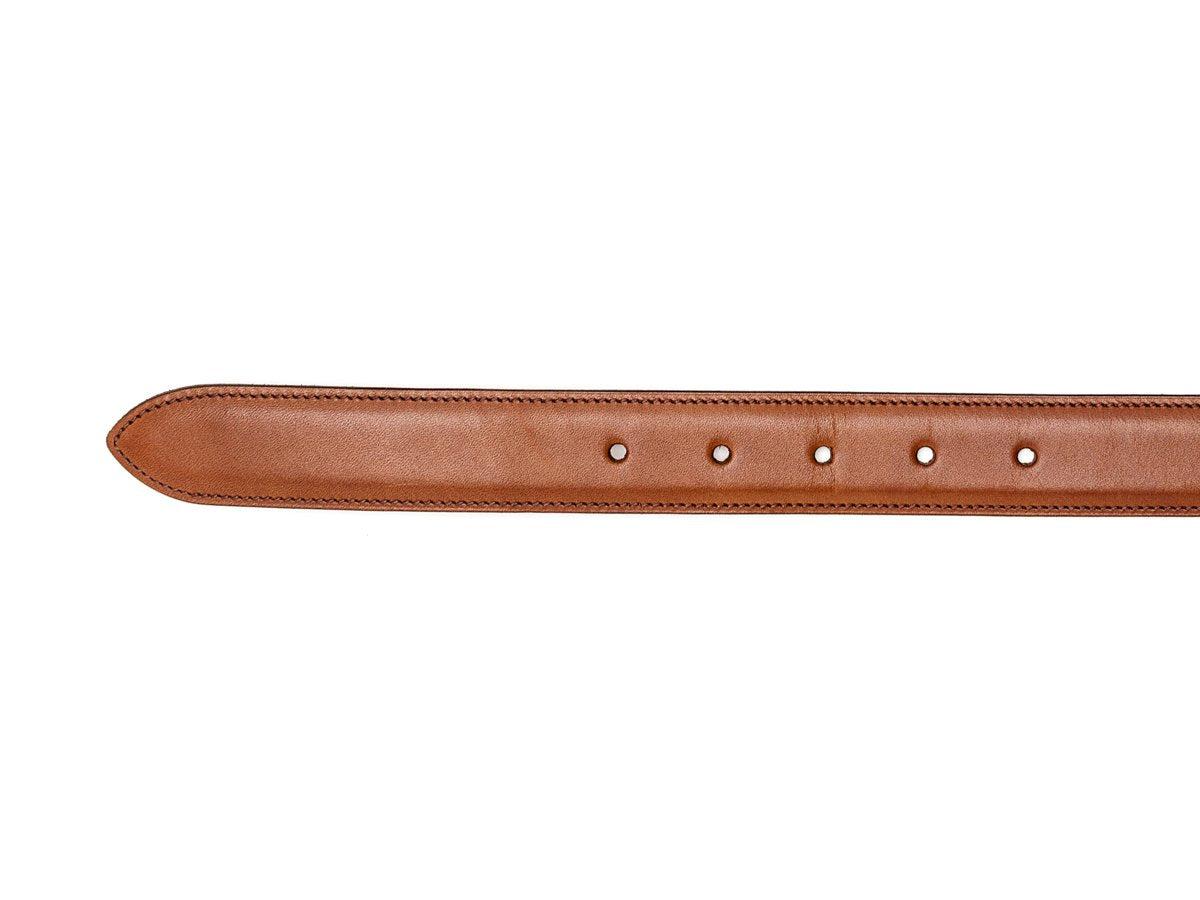 Belt Chestnut Antique Calf
$406.00
Tax included. Shipping calculated at checkout.
Monk Facts
Features & Care
Edward Green belts are as good as it gets, if you want a fine belt then look no further. Made using the same fine calf, suede and nubuck that the company uses for its shoes, each belt is finely stitched and the buckle attachment allows for adjustment to any size. These belts are sturdy, but they are also dressy and will look better and better as they age. The most important thing is that, unlike most belts out there, they won't fall apart over time.
Established in a small Northampton factory in 1890, Edward Green has gained a deserved reputation for 'making the finest shoes in England for the discerning few'. Edward Green's shoes are made with the finest calfskin to the highest standards of workmanship. Each pair takes several weeks to create and many master craftsmen are involved.
- Men's dress belt
- Nickel buckle
- Full-grain calf
- Fully lined
- 32mm width
- 100% made in Northampton, England