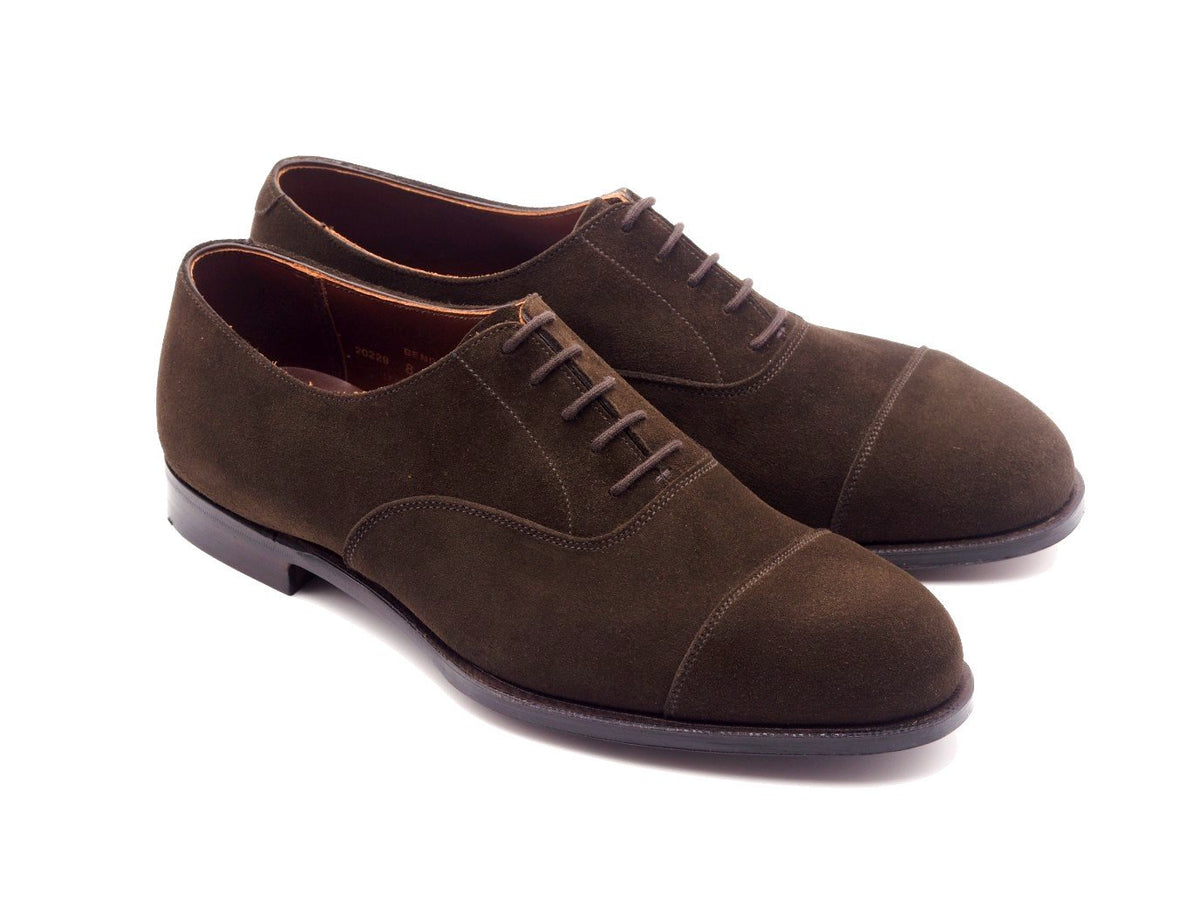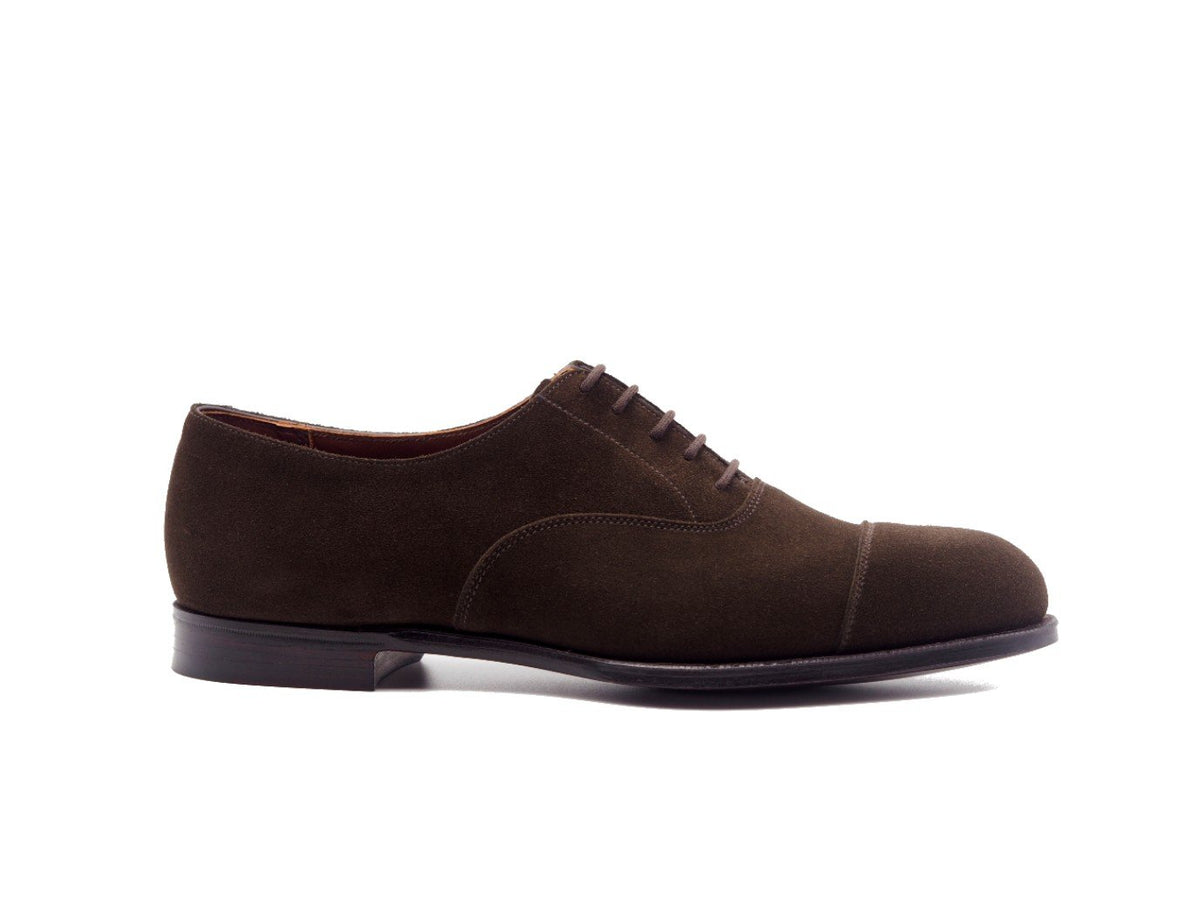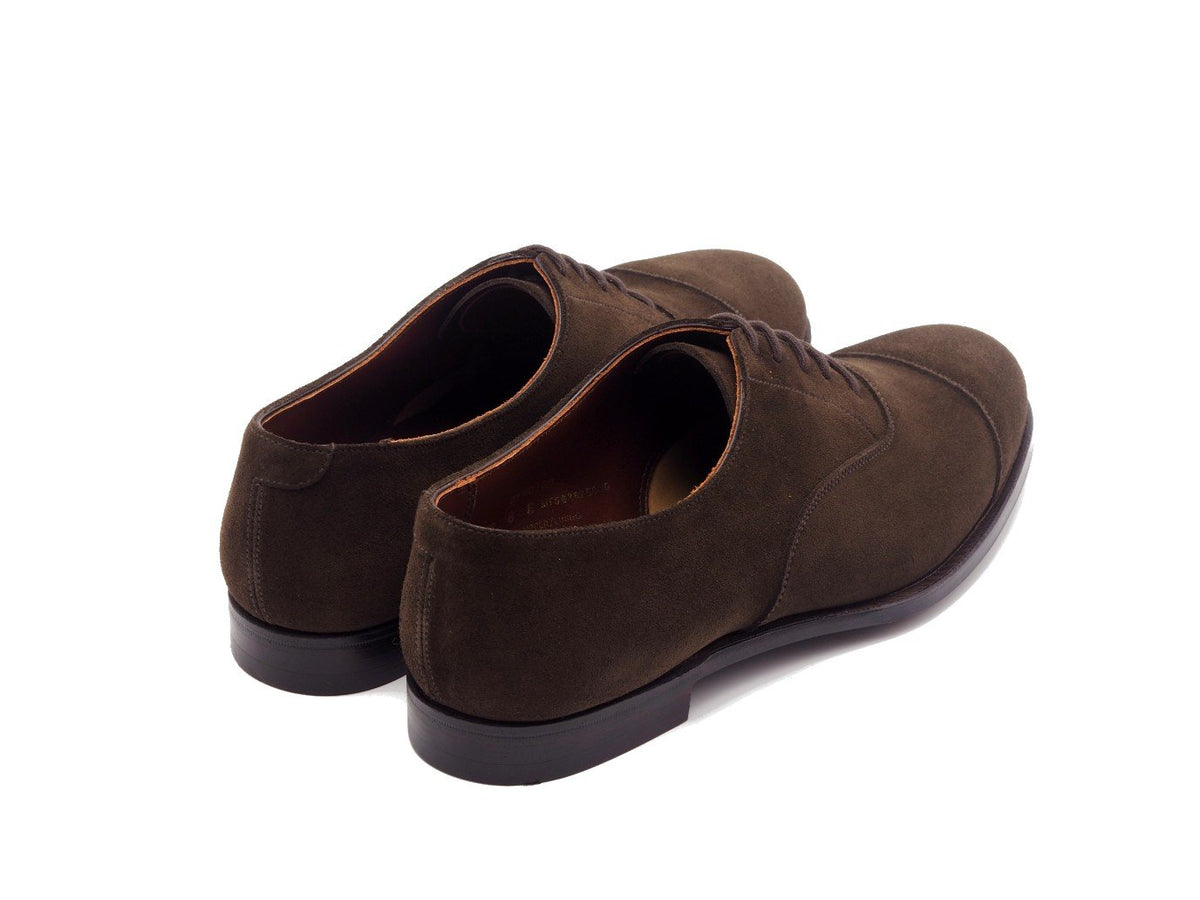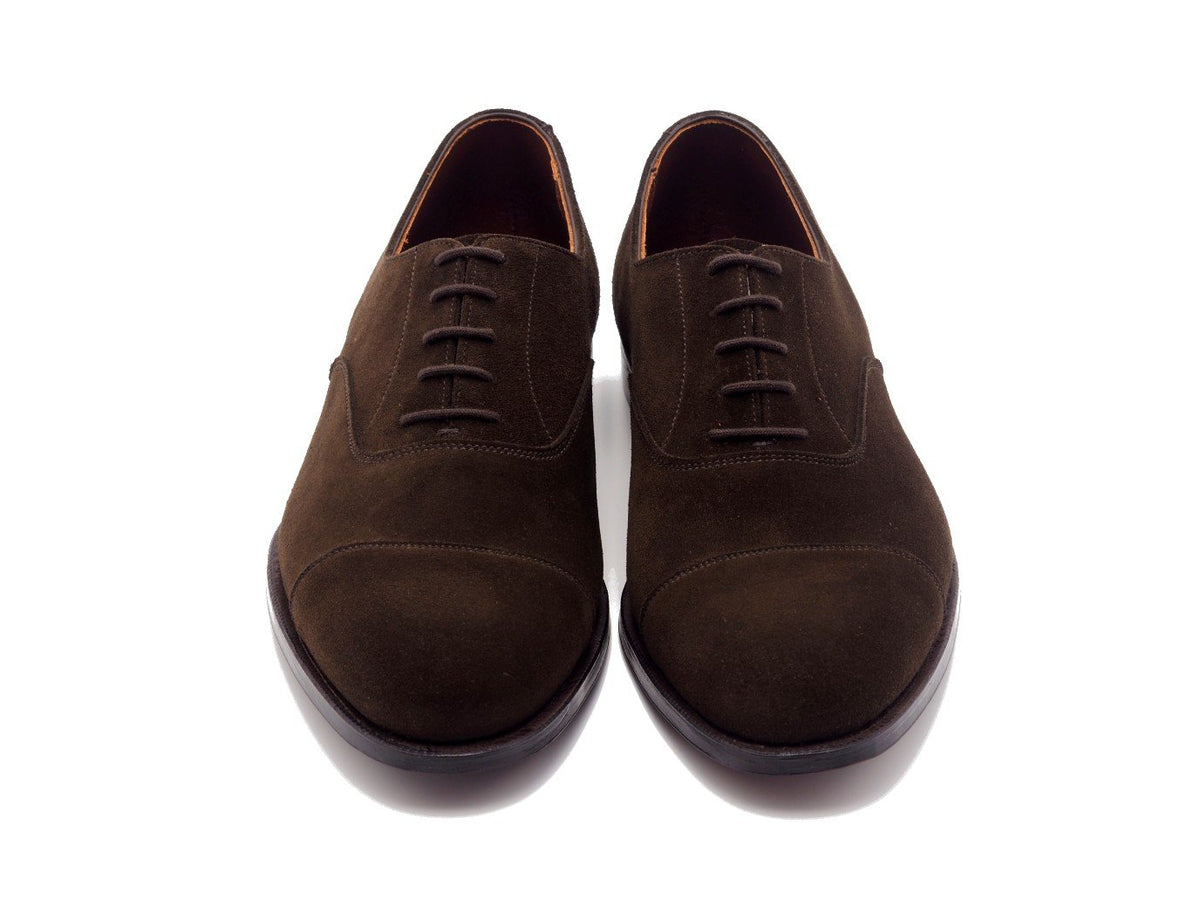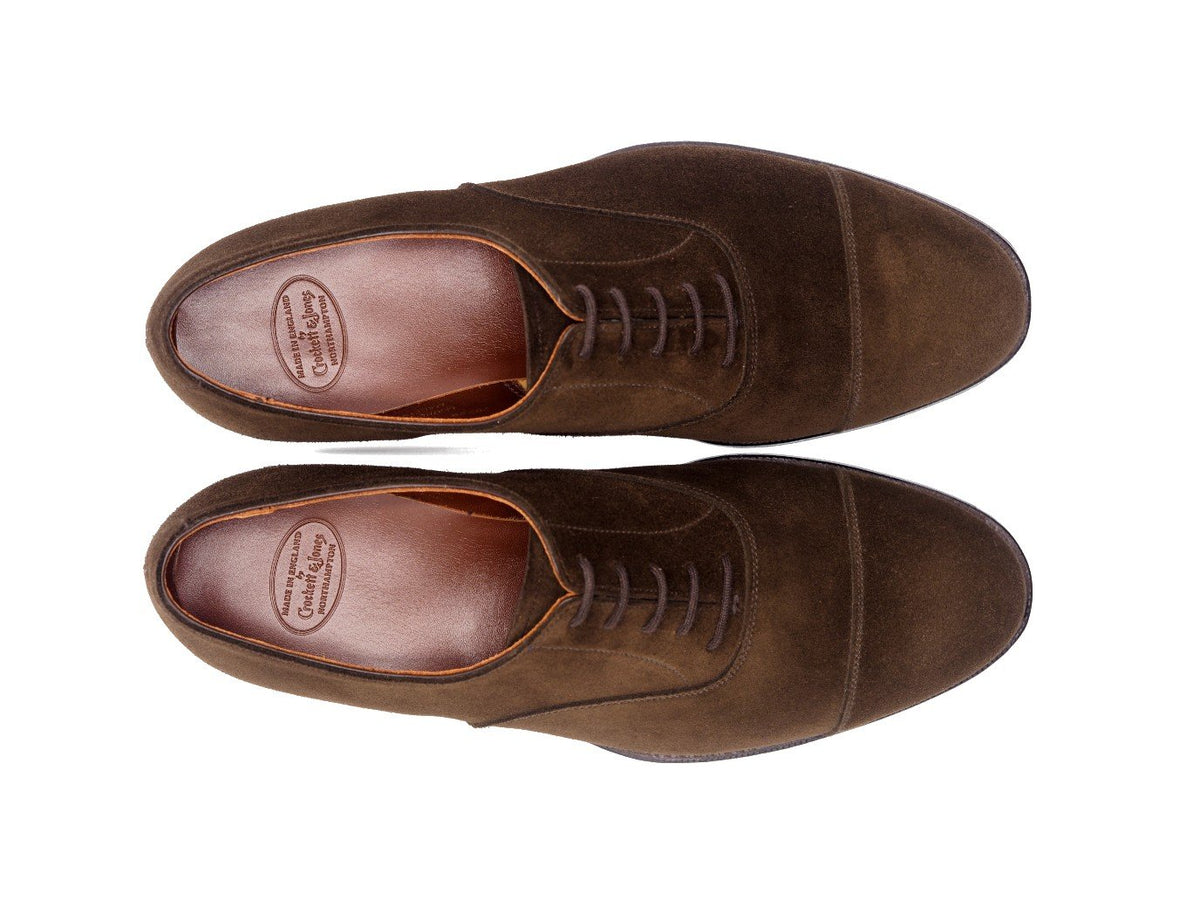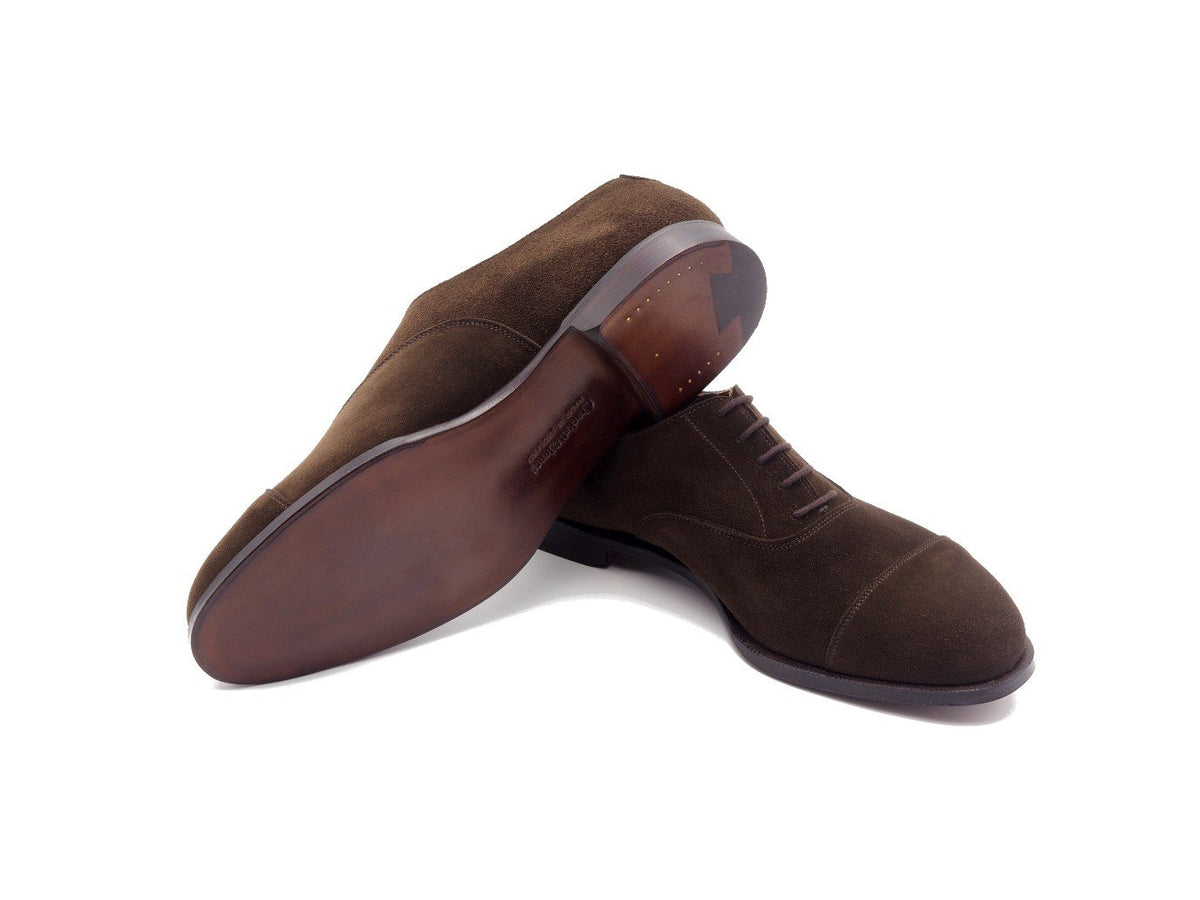 Bendigo Dark Brown Calf Suede
$769.00
Tax included. Shipping calculated at checkout.
Monk Facts
Features & Care
A gold standard shoe, named after one of our most illustrious Gold Rush cities. Exclusive to Double Monk. Perhaps our most graceful and old school oxford, the Bendigo is made to Hand Grade specifications with a bark sole and bevelled waist. Made on the enduring 325 last, the shoe has a long opening approximately 50% of the length of the shoe, which on the foot gives it an especially early 20th century appearance. The toe box is exceptionally roomy and tall, with an almost 90-degree wall and nearly flat top. The facing features 5 eyelets, with the lowest eyelet pair laterally set further apart. This model is made from calf suede, a higher grade of suede than the standard normally used, being lush in feel with a denser nap. The leather is also thicker and softer than standard. We are very proud of this new shoe of ours because it looks great on the foot and it's exceptionally comfortable as well.
Founded in Northampton in 1879, Crockett & Jones a fifth generation family-owned company. Representing the finest in materials and workmanship, Crockett & Jones' Goodyear welted shoes are 100% made in England.
- Goodyear welt construction
- 5 eyelet captoe oxford
- Full grain calf suede upper
- Single leather bark sole
- 325 last
- UK E width (standard fitting)
- More colours and leathers available soon
- 100% made in Northampton, England
Recommended Products