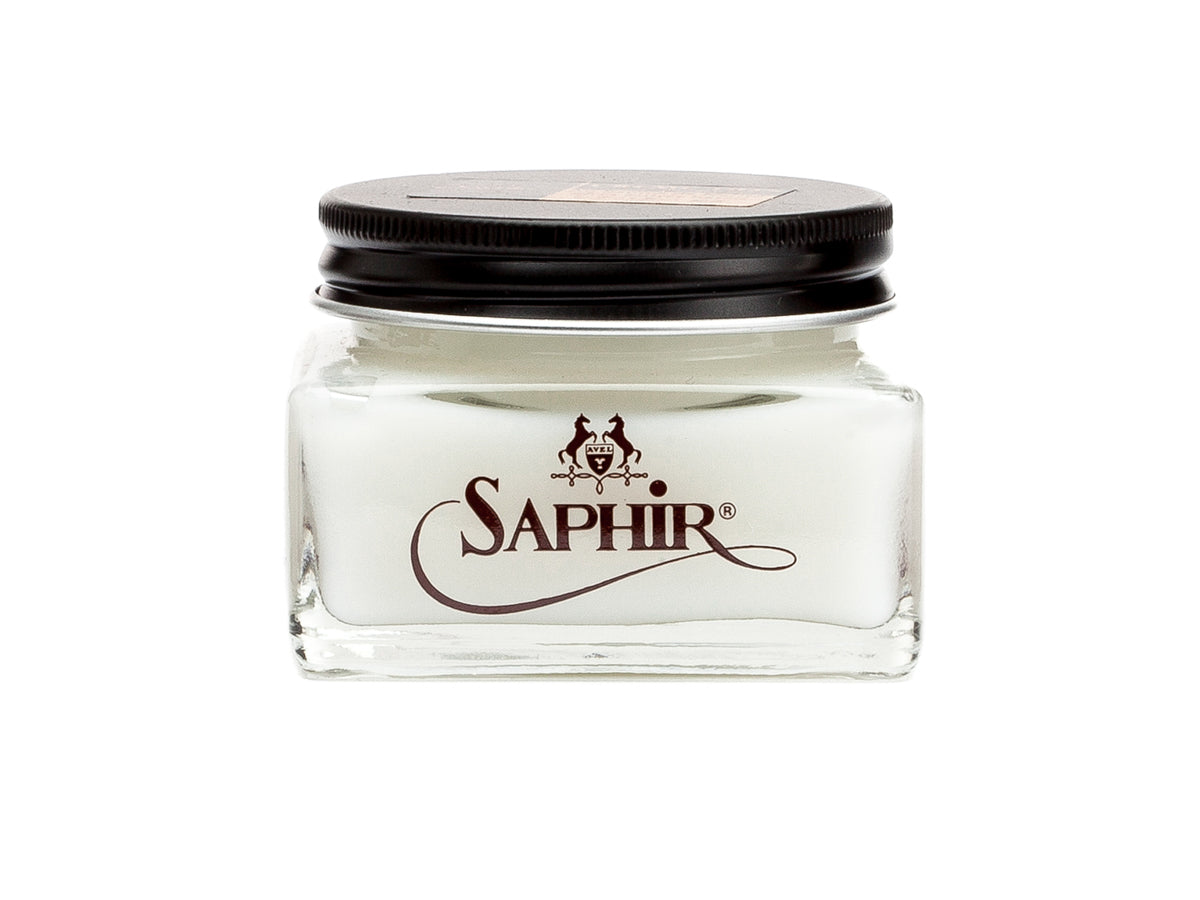 Cordovan Creme Neutral
$28.00
Tax included. Shipping calculated at checkout.
Monk Facts
Features & Care
Cordovan is a material that doesn't need too much attention; frequent brushing and an occasional dose of Saphir Renovateur is usually enough. However, if your shoe has sustained a deep scuff or has lost the richness of its colour over time, you can use this cream to restore a deep, vibrant and even hue to the cordovan, as well as a nice shine.
Saphir Médaille d'Or is the finest range of leather care products in the world. The company dates back to the early 20th Century and all current recipes are based on the original formulation that won the Paris Médaille d'Or 1925. Saphir have stubbornly resisted the lure of modern leather care technology such as the introduction of resins and silicones that are detrimental to luxury full-grain leather. They are the product of choice for luxury brands such as Hermes, Louis Vuitton and John Lobb; all companies that demand the best. A beautiful pair of shoes deserves the finest treatment and Saphir is simply the best and only option.
- Made with the finest natural ingredients
- Part of the Medaille d'Or range of products
- For use on shell cordovan
- Made in France