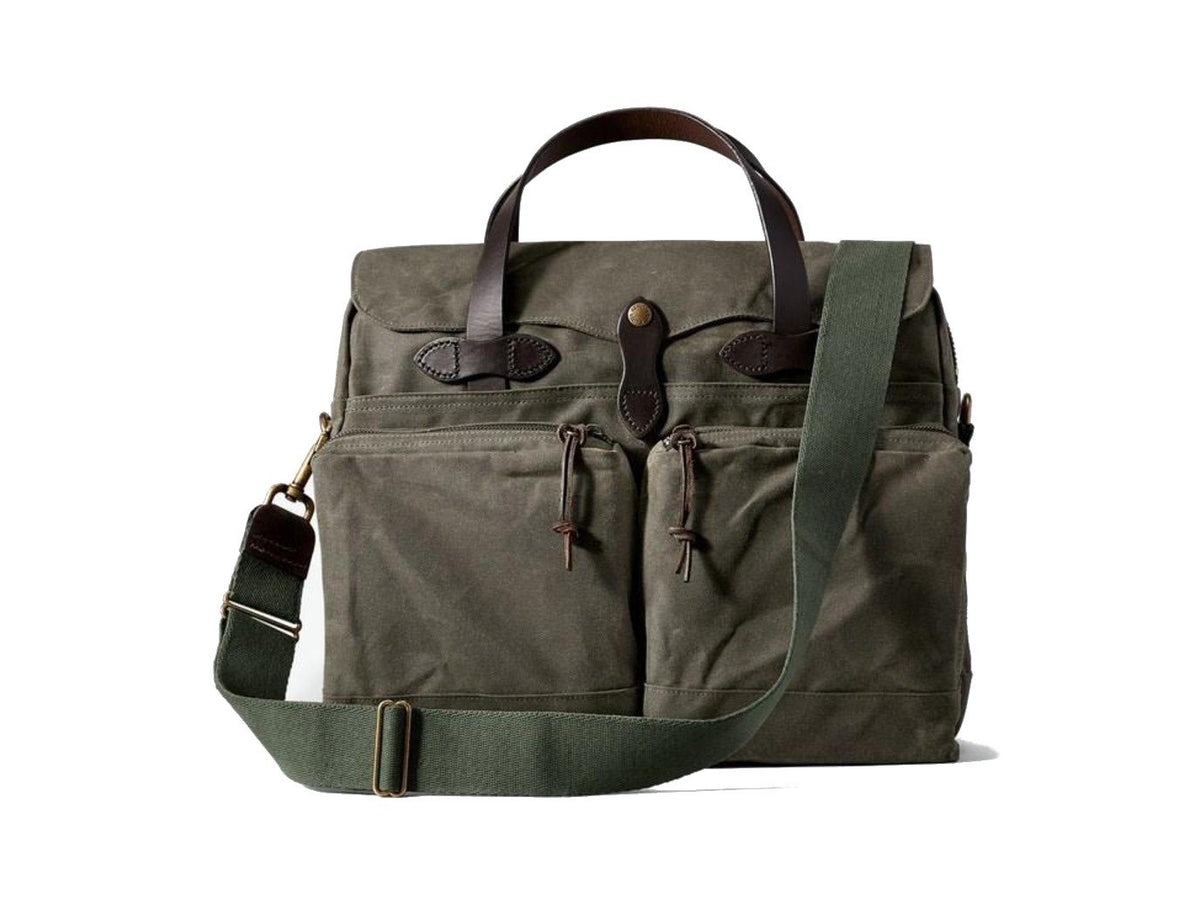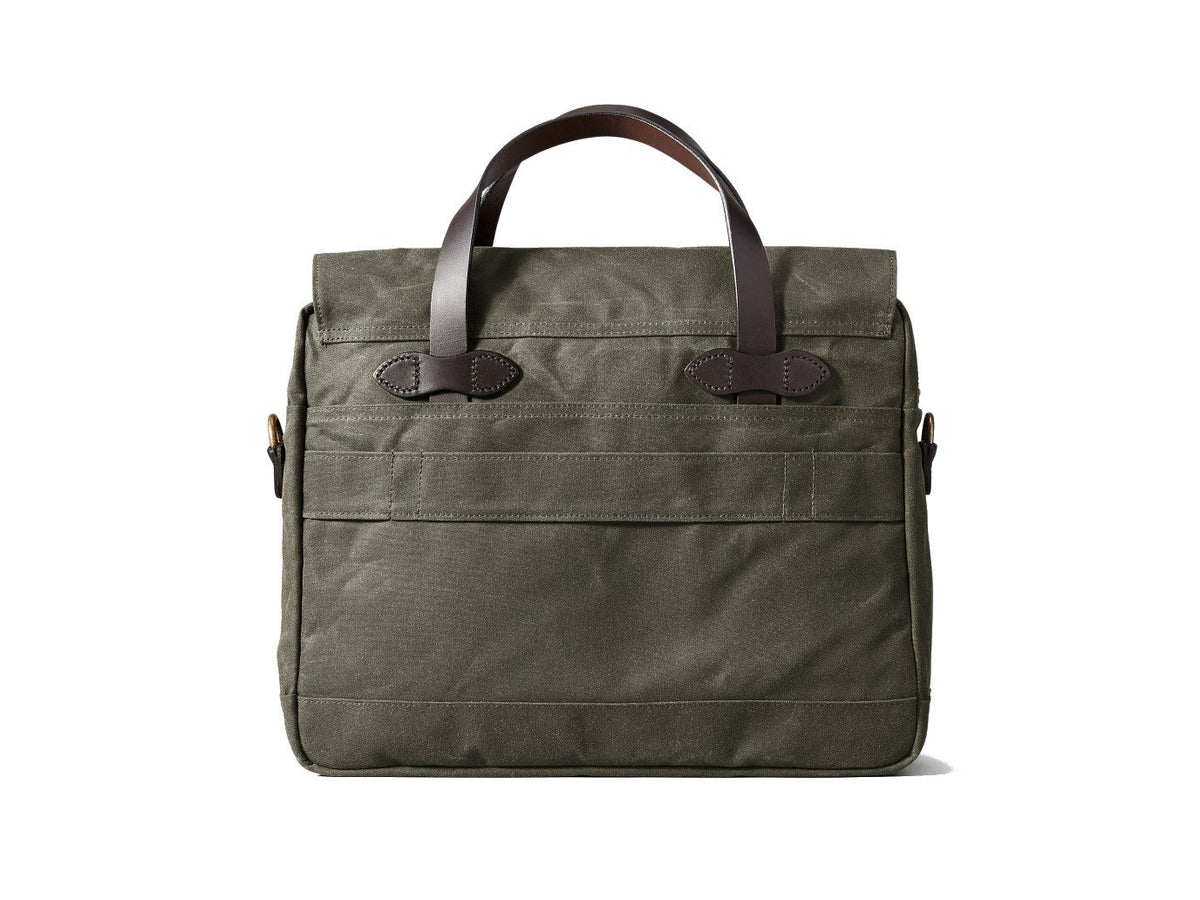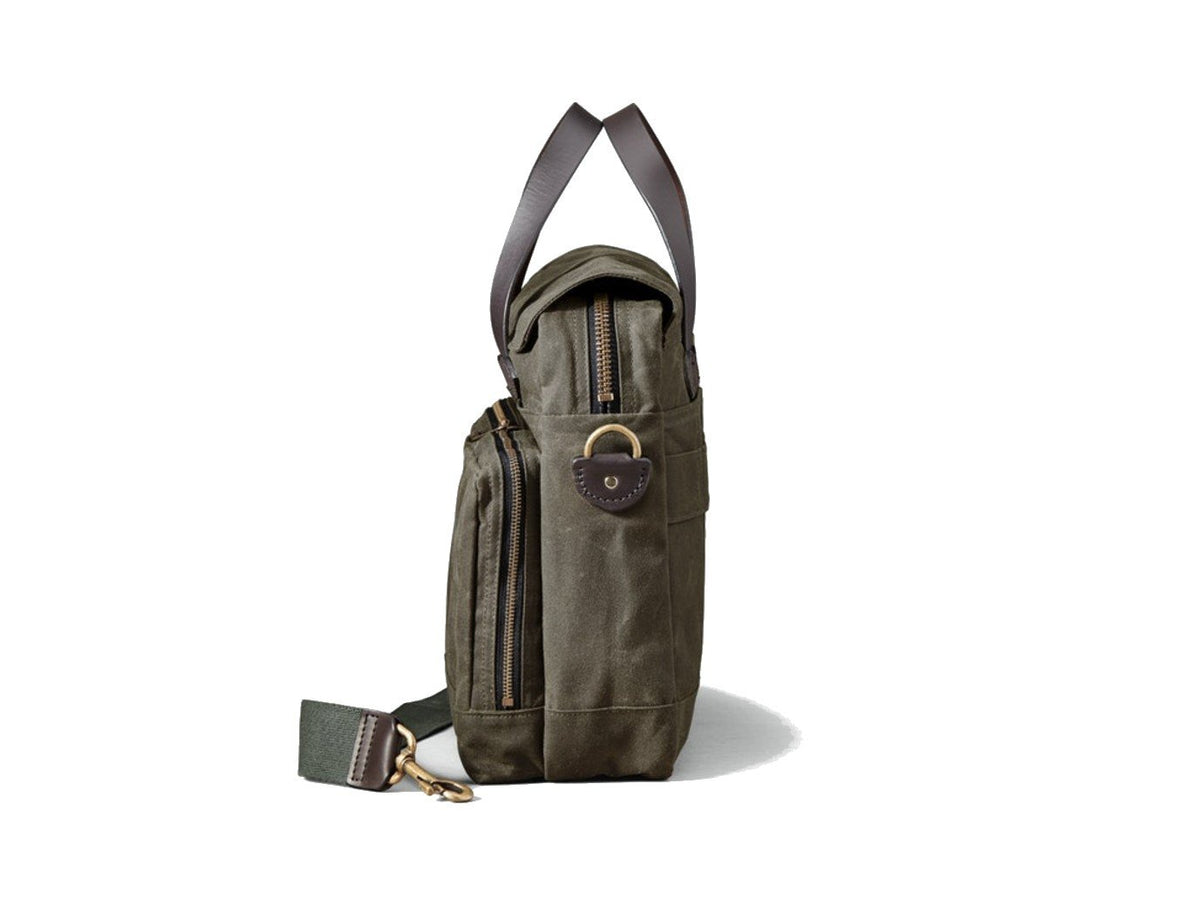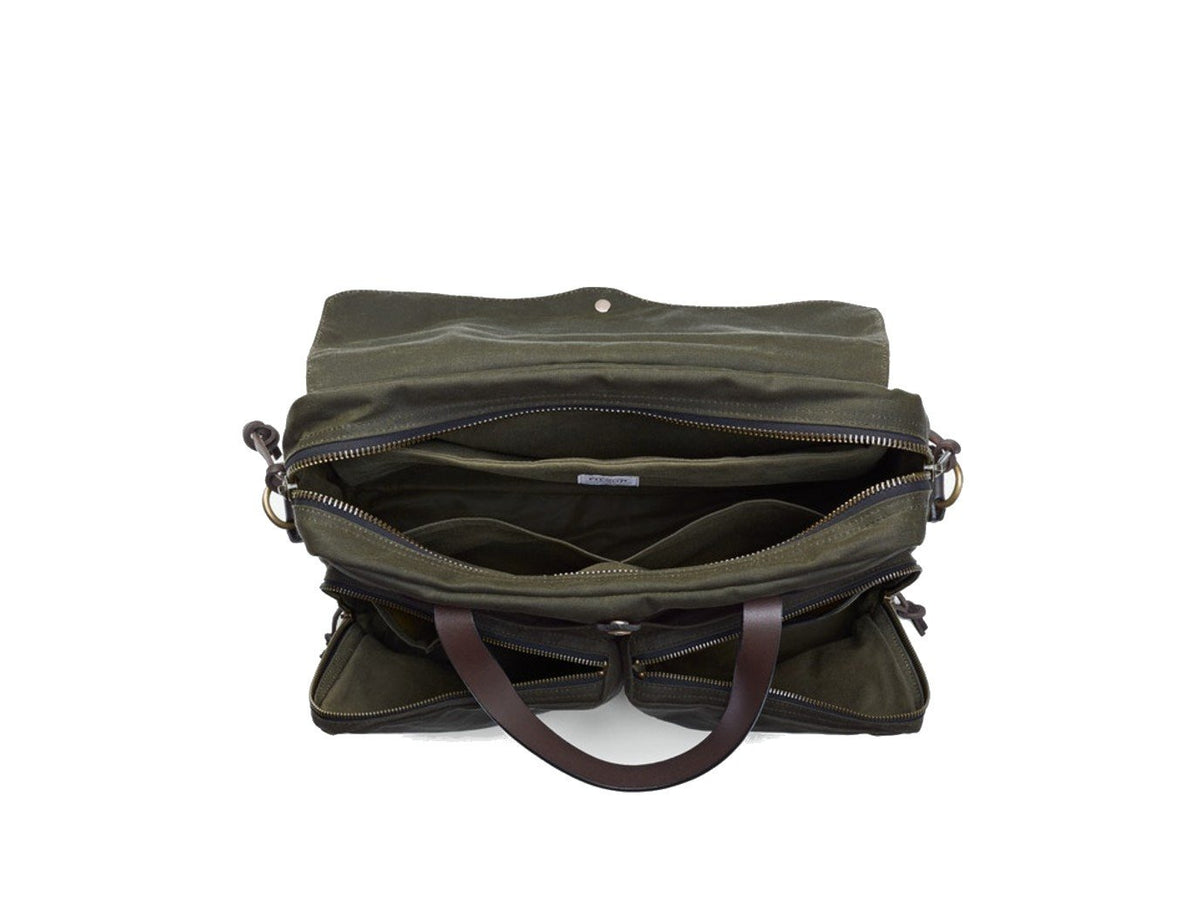 24-hour Tin Cloth Briefcase Otter Green
$511.00
Tax included. Shipping calculated at checkout.
Monk Facts
Features & Care
Like pretty much every Filson product, the 24-Hour Tin Cloth Briefcase simply oozes toughness, practicality, and a rugged, understated style. Fashioned from a weather resistant oil finish Tin Cloth fabric, the 24-Hour is the briefcase of choice for those who want to keep their valuables safe from the rain, hail or snow. The 24-Hour features stow pockets inside and out, and enough space to comfortably swallow a 13" laptop, making it an exceptionally practical briefcase. While the obvious quality of the materials, from the brass YKK® zips to the sturdy bridle leather, means that this briefcase does not look out of place in a conservative office environment, its rugged appearance and colour mean that it is perfect for a casual environment, whereas many other briefcases would look far too stuffy. This is a bag that can take a beating, and the more of a beating it takes, the better it will look for it, as the leather straps soften and crease and the wax cotton cloth develops a unique and charming patina.
Founded in 1897 as outfitter for prospectors heading to Alaska in search of gold, Filson has always been exacting in its workmanship and choice of materials. Over the years the brand has expanded its production from jackets and outerwear and now boasts a range of luggage and bags made to the rigorous standards that have made Filson the gold standard in rugged outdoor gear.
- Waxed cotton 'Tin Cloth'
- Bridle leather
- Solid brass fittings
- Dimensions in cm: 40L x 10W x 30H
- Capacity: 18 litre
Recommended Products