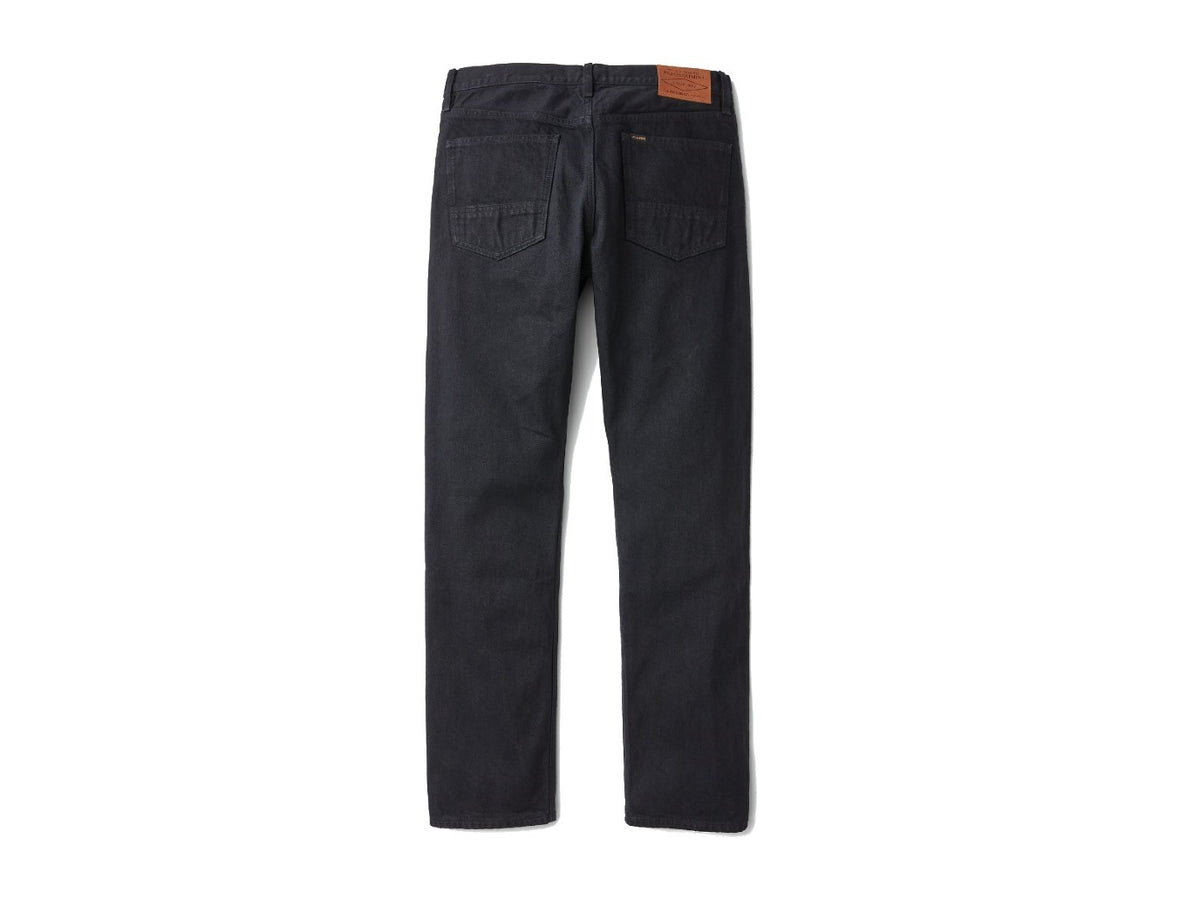 Denim Jeans Rinse Black
$239.00
Tax included. Shipping calculated at checkout.
Monk Facts
Features & Care
Filson Denim, brought to you by Double Monk.
Known for it's tough gear, Filson reiterated their popular 'Rail-Splitter' denim in new colours and qualities. This pair is sewn in the USA from black denim, 100% cotton, woven in Italy.
For over 100 years, Filson has staked its reputation on producing goods that a man can depend on in the toughest environments. Founded in 1897 as outfitter for prospectors heading to Alaska in search of gold, Filson has always been exacting in its workmanship and choice of materials. Over the years the brand has expanded its production from jackets and outerwear and now boasts a range of luggage and bags made to the rigorous standards that have made Filson the gold standard in rugged outdoor gear.
- 13oz 100% cotton denim
- Zip-fly and metal-wreath button closure
- Reinforced rear pockets and front-pocket bags
- Filson-logo washable-leather rear patch
- Made in USA
- Sizes 28-32 have 33" inseam, sizes 34-40 have 34" inseam
Recommended Products