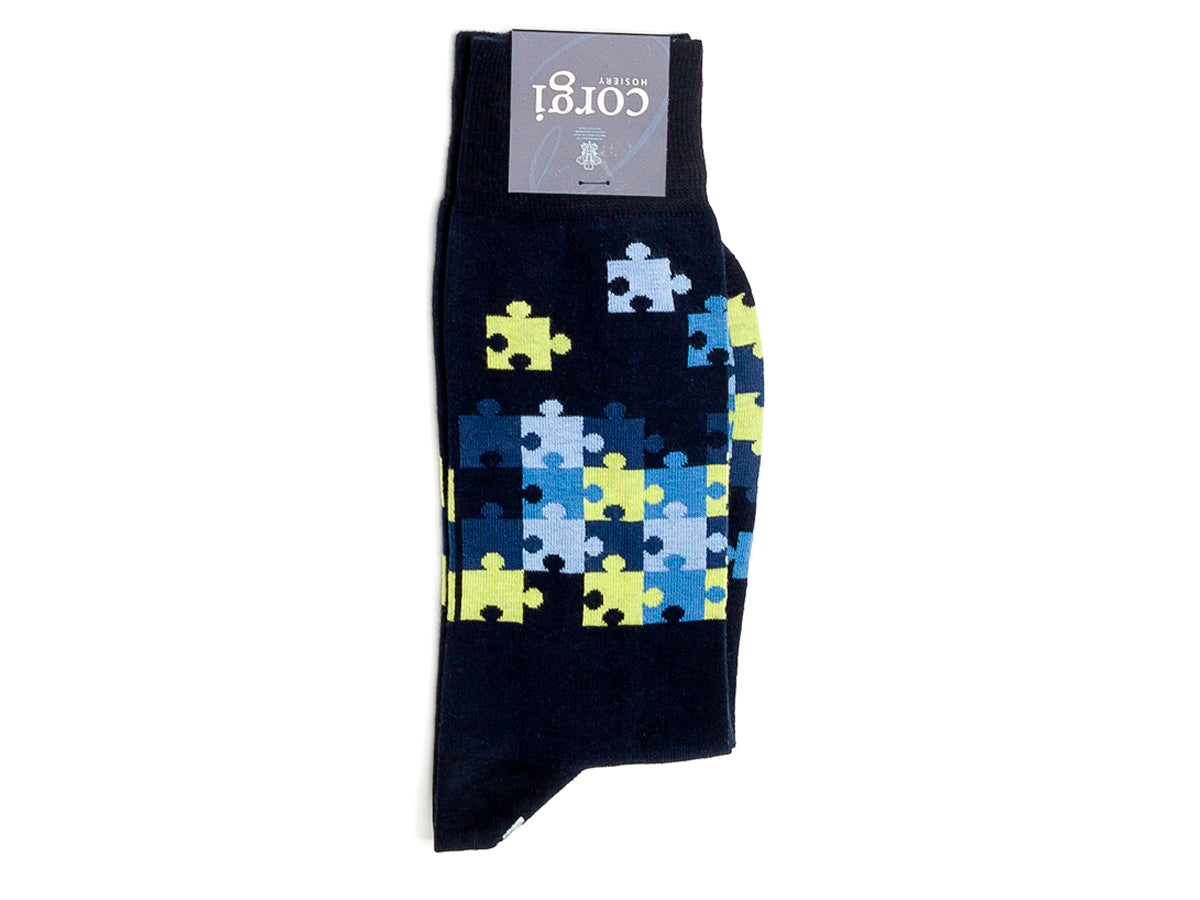 Jigsaw Socks Dark Navy
$23.00
Tax included. Shipping calculated at checkout.
Monk Facts
Features & Care
Whether or not you are a fan of puzzles, this jigsaw design is an excellent casual option. With its interesting tessellated pattern, this pair is attractive and fun without being over the top; great with chinos or cords.
Surely you would want the same sock maker as His Majesty and style icon, King Charles III. Corgi, established in 1892, are proud Royal Warrant holders from His Majesty, the King of England; it is fitting recognition for over a century of impeccable craftsmanship. Proudly made in Wales, Corgi are a fifth-generation family owned company that still adhere to the stringent manufacturing guidelines that first made them great. In addition to their beautiful dress socks, Corgi are famous for their regimental socks, proudly worn by many of Britain's armed forces.
- Hand-linked toes
- Calf length
- Cotton blend
- Made in Wales, England