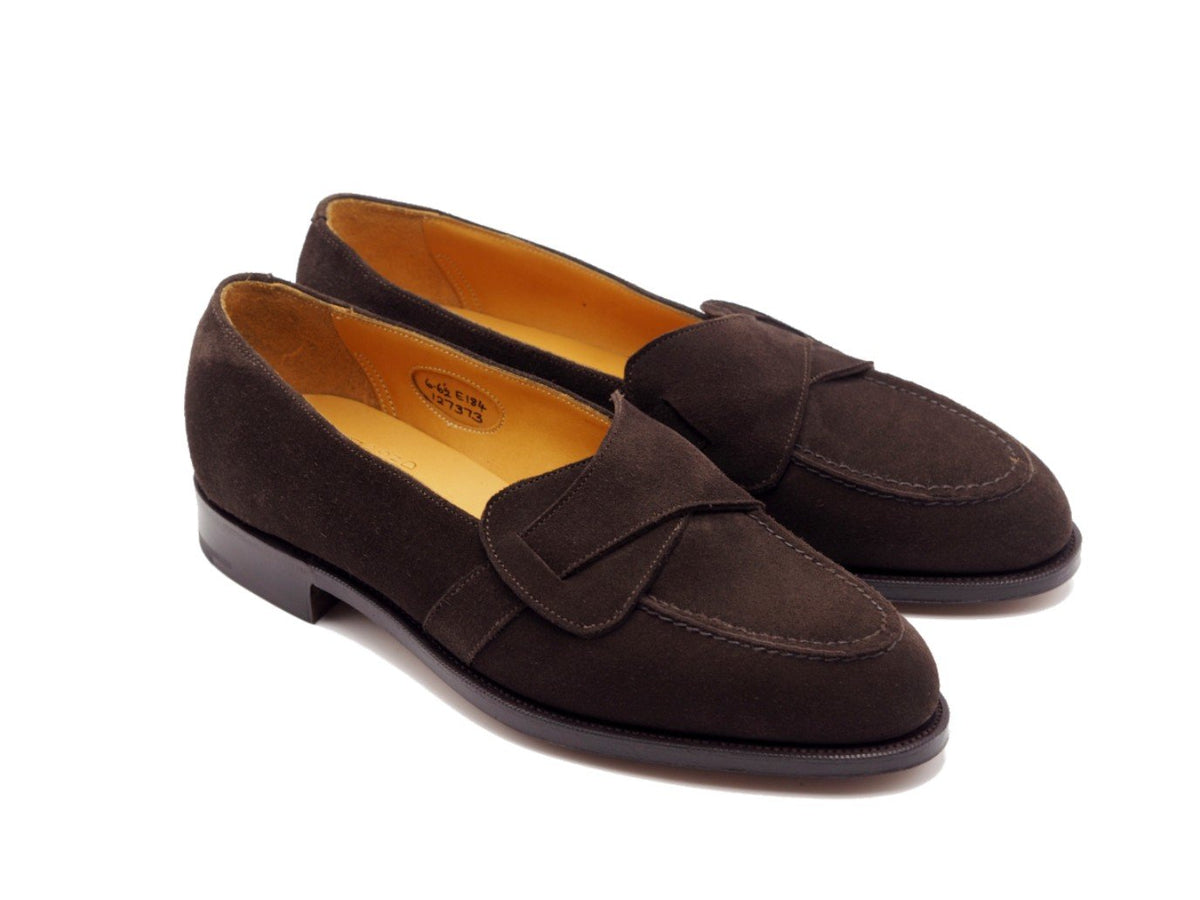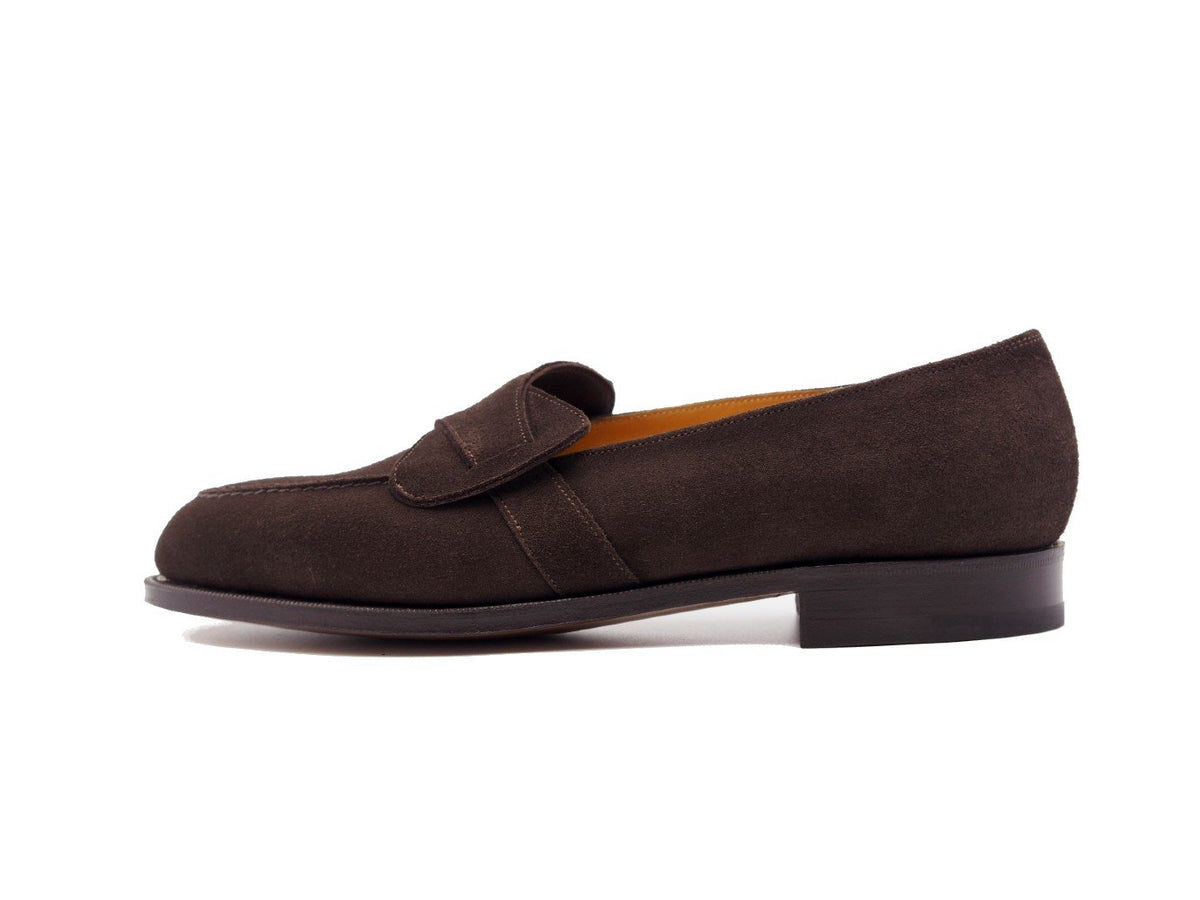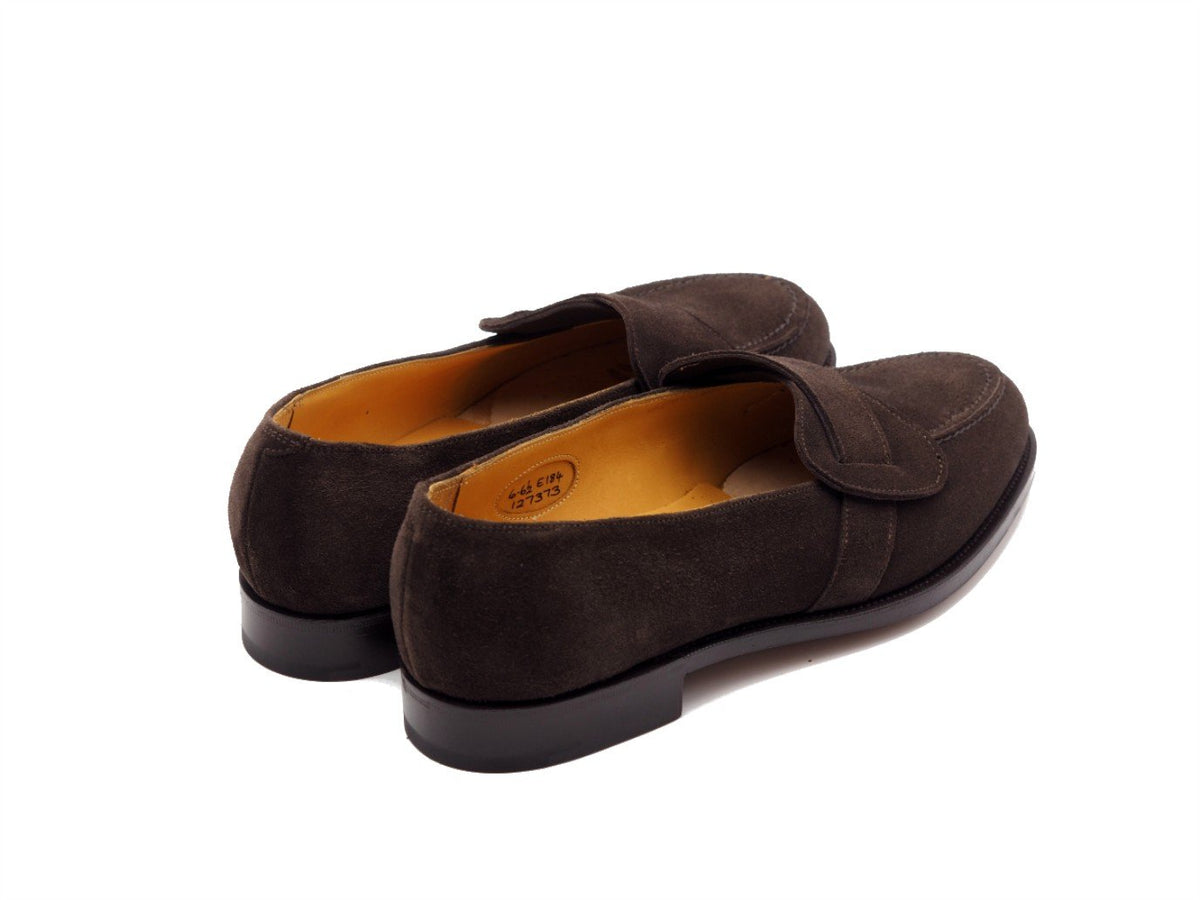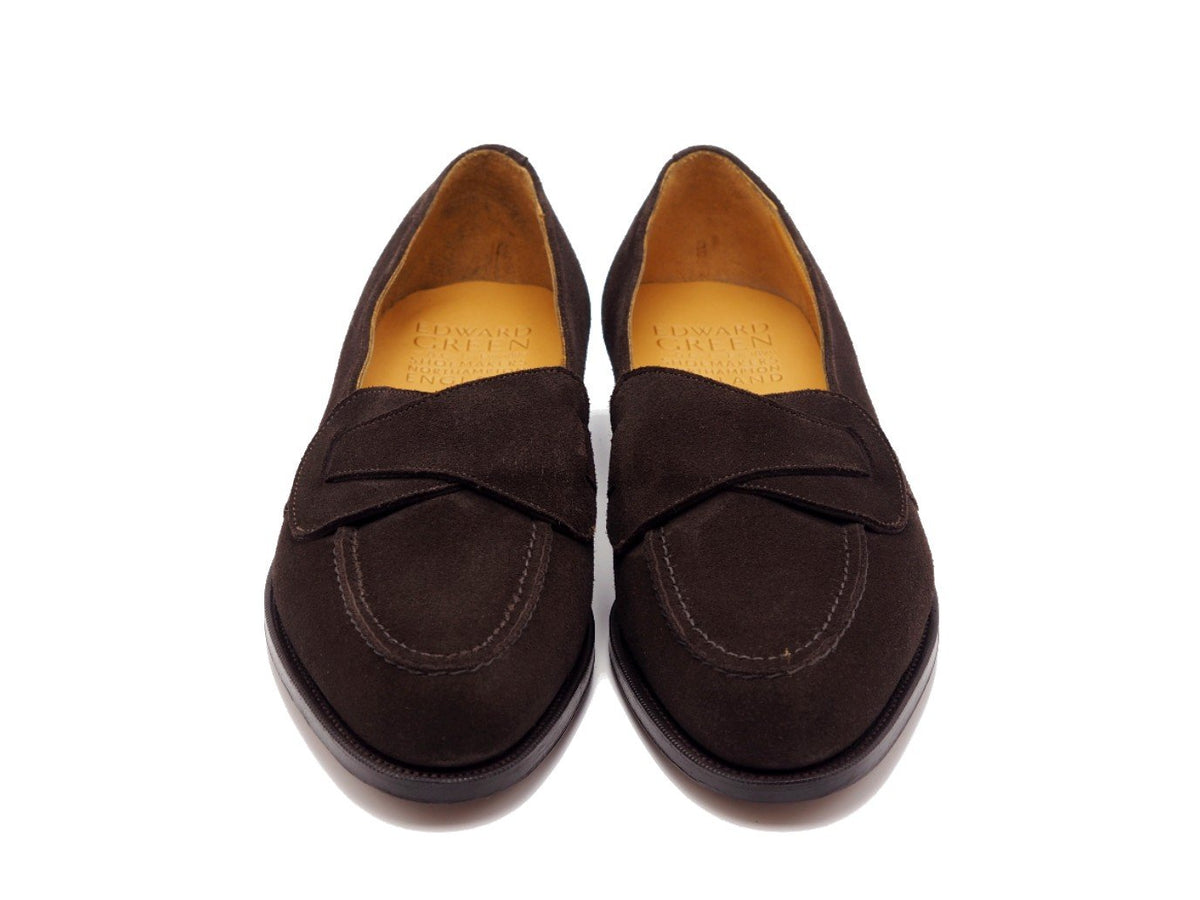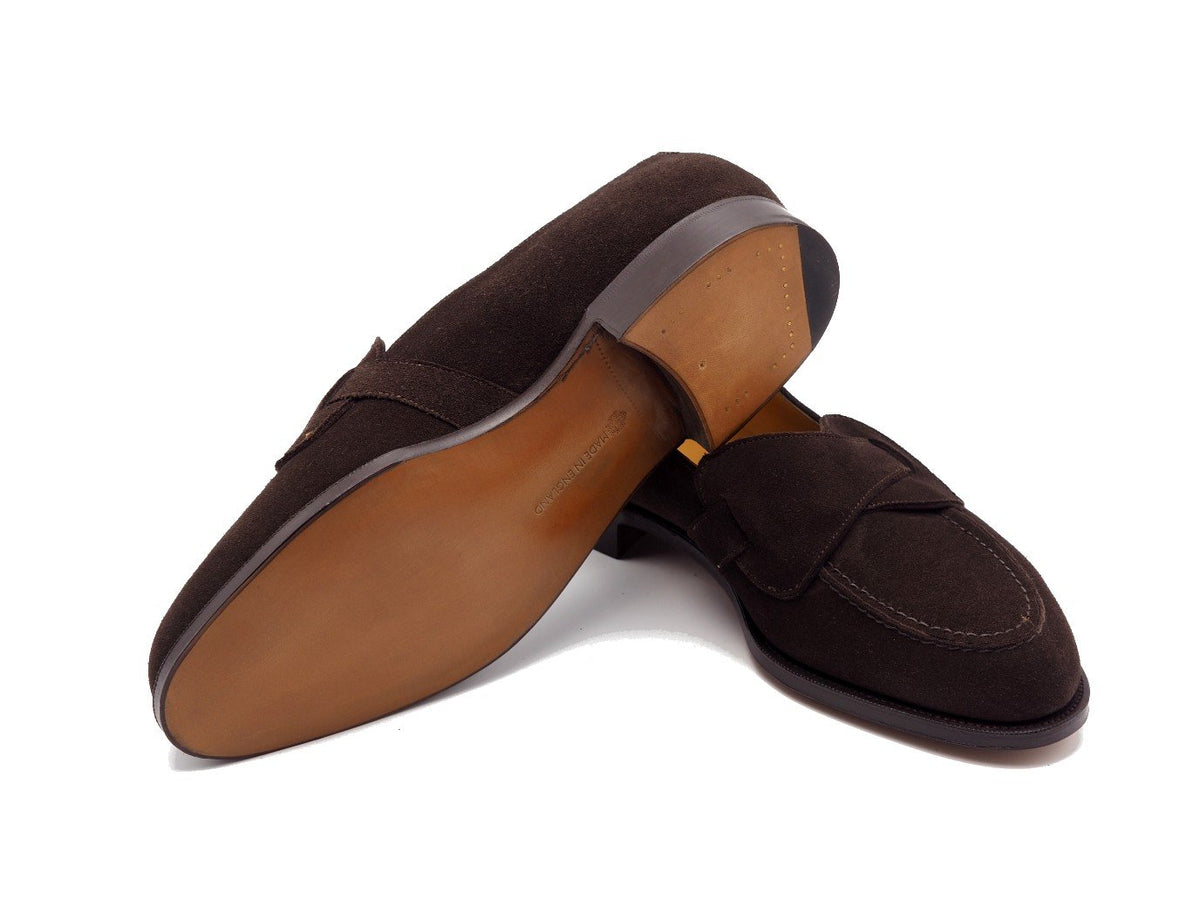 Lulworth Espresso Suede
$1,320.00
Tax included. Shipping calculated at checkout.
Monk Facts
Features & Care
The Lulworth is essentially a round-toed full-strap loafer. In an elegant twist, two wings gently fold over the vamp. The Lulworth is crafted on Edward Green's 184 last, which is their slim, round-toed loafer design. This is a dressy model with a slightly lower vamp compared to other loafers on the same last. It can be worn with a suit, sure, but would be more suited to the standard sports jacket and trouser combination; it even looks great with denim or, if you must, with shorts.
Established in a small Northampton factory in 1890, Edward Green has gained a deserved reputation for 'making the finest shoes in England for the discerning few'. Edward Green's shoes are made with the finest calfskin to the highest standards of workmanship. Each pair takes several weeks to create and many master craftsmen are involved.
- Goodyear welt construction
- Round-toed butterfly loafer
- Calf suede upper
- Single leather sole
- 184 last
- UK E width (standard fitting)
- 100% made in Northampton, England
Recommended Products