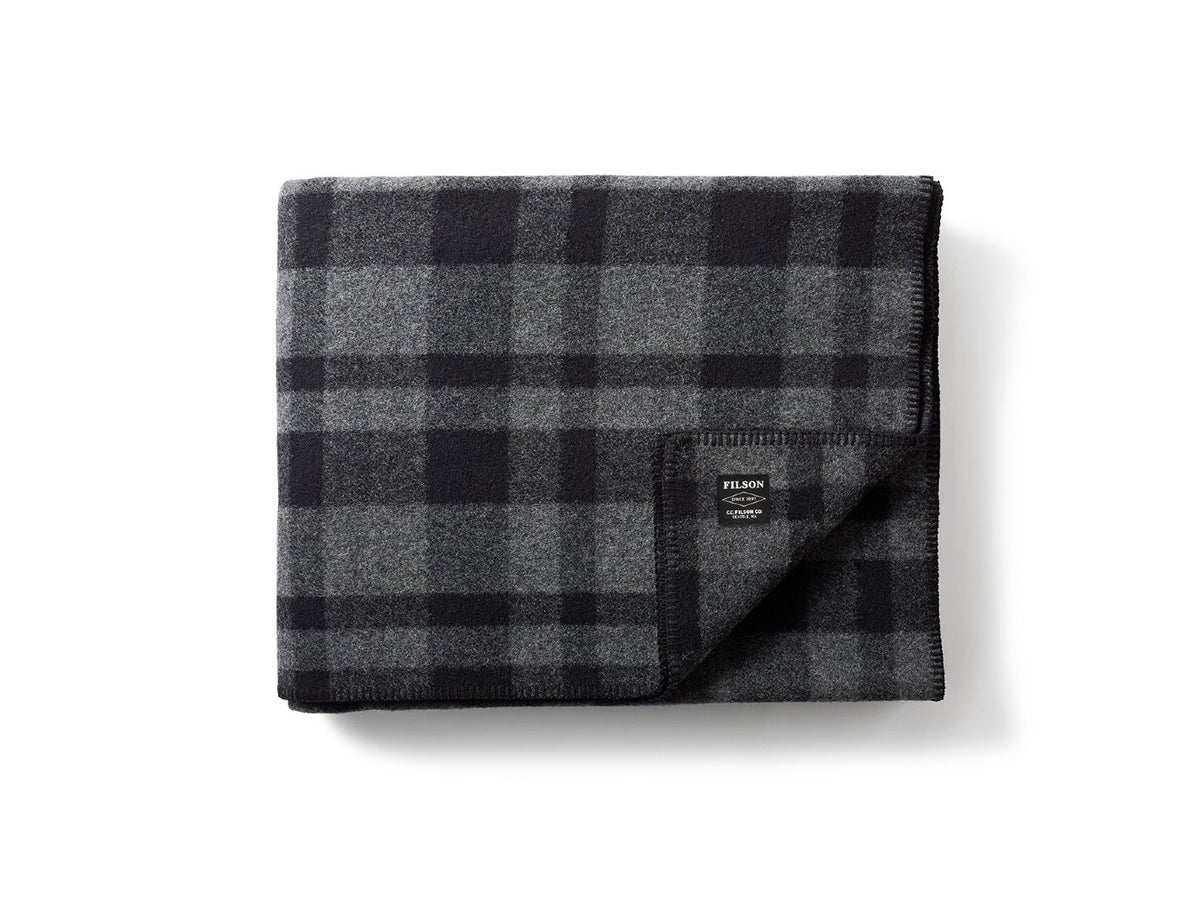 Mackinaw Blanket Gray Black
$389.00
Tax included. Shipping calculated at checkout.
Monk Facts
Features & Care
Outdoor blankets invariably present two problems: they're not thick enough, and they're not big enough. When you're out in the wild – or the park – your blanket is your living space, so it must be comfy and spacious. This blanket has been made by people who understand what an outdoor blanket should be. Made from heavy Mackinaw wool and ruggedly bound with thick-gauge thread, it's big, comfortable and built to last.
For over 100 years, Filson has staked its reputation on producing goods that a man can depend on in the toughest environments. Founded in 1897 as outfitter for prospectors heading to Alaska in search of gold, Filson has always been exacting in its workmanship and choice of materials. Over the years the brand has expanded its production from jackets and outerwear and now boasts a range of luggage and bags made to the rigorous standards that have made Filson the gold standard in rugged outdoor gear.
- 100% Mackinaw wool
- 100% made in USA