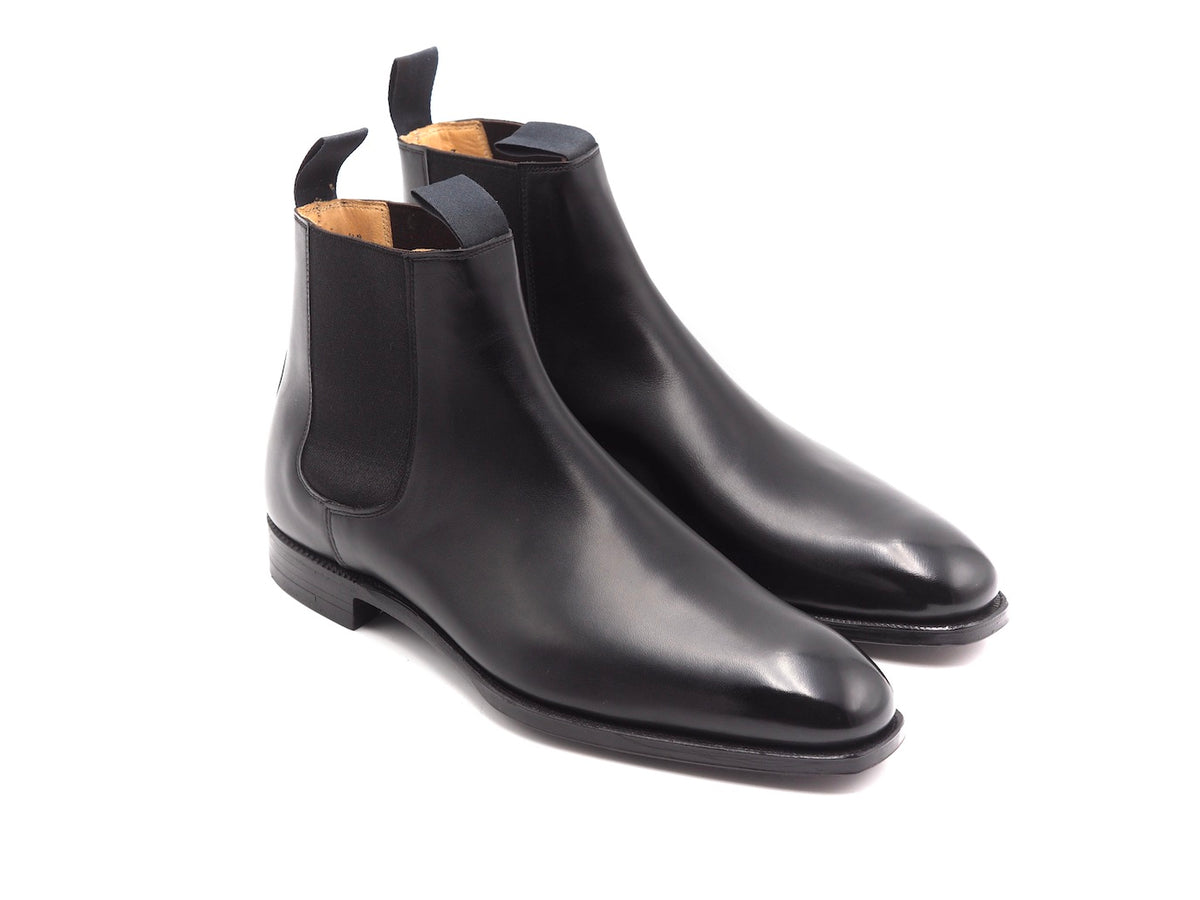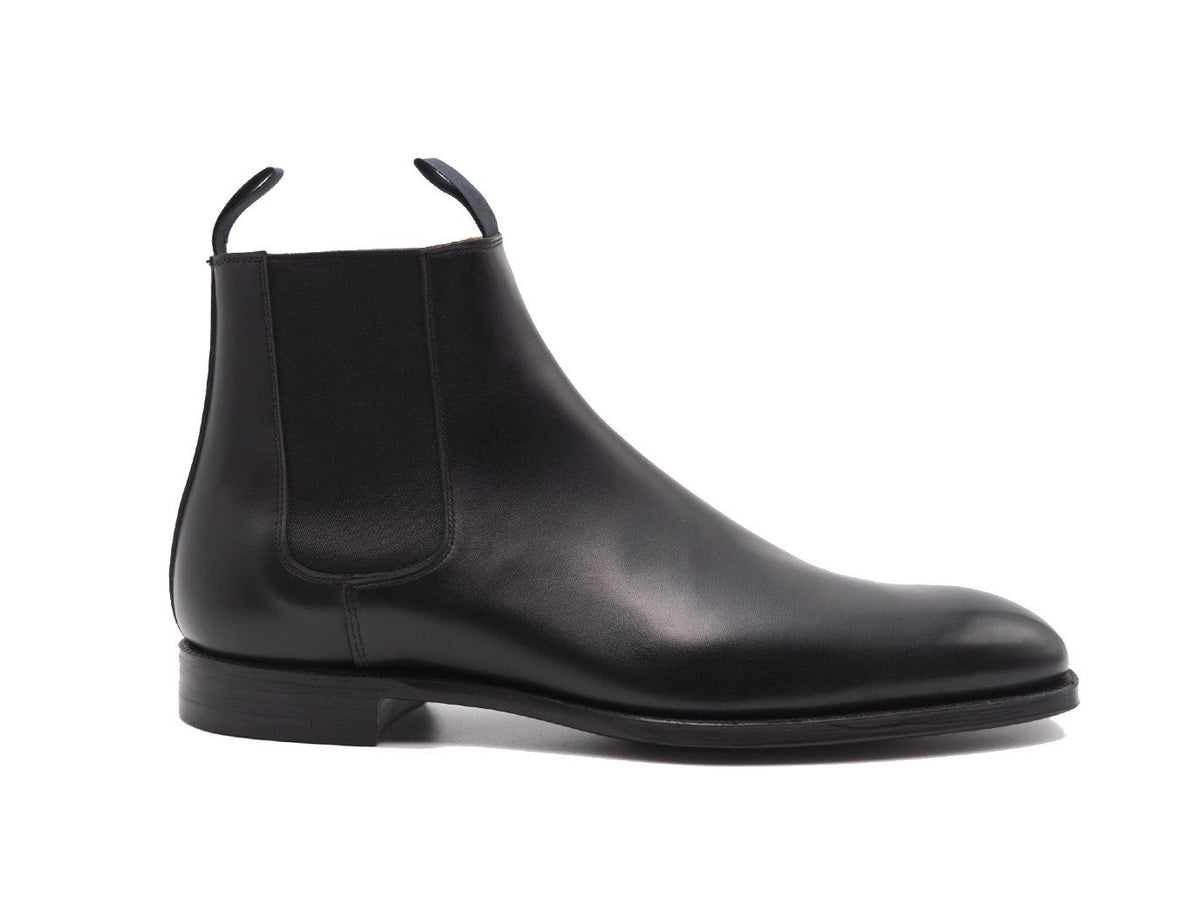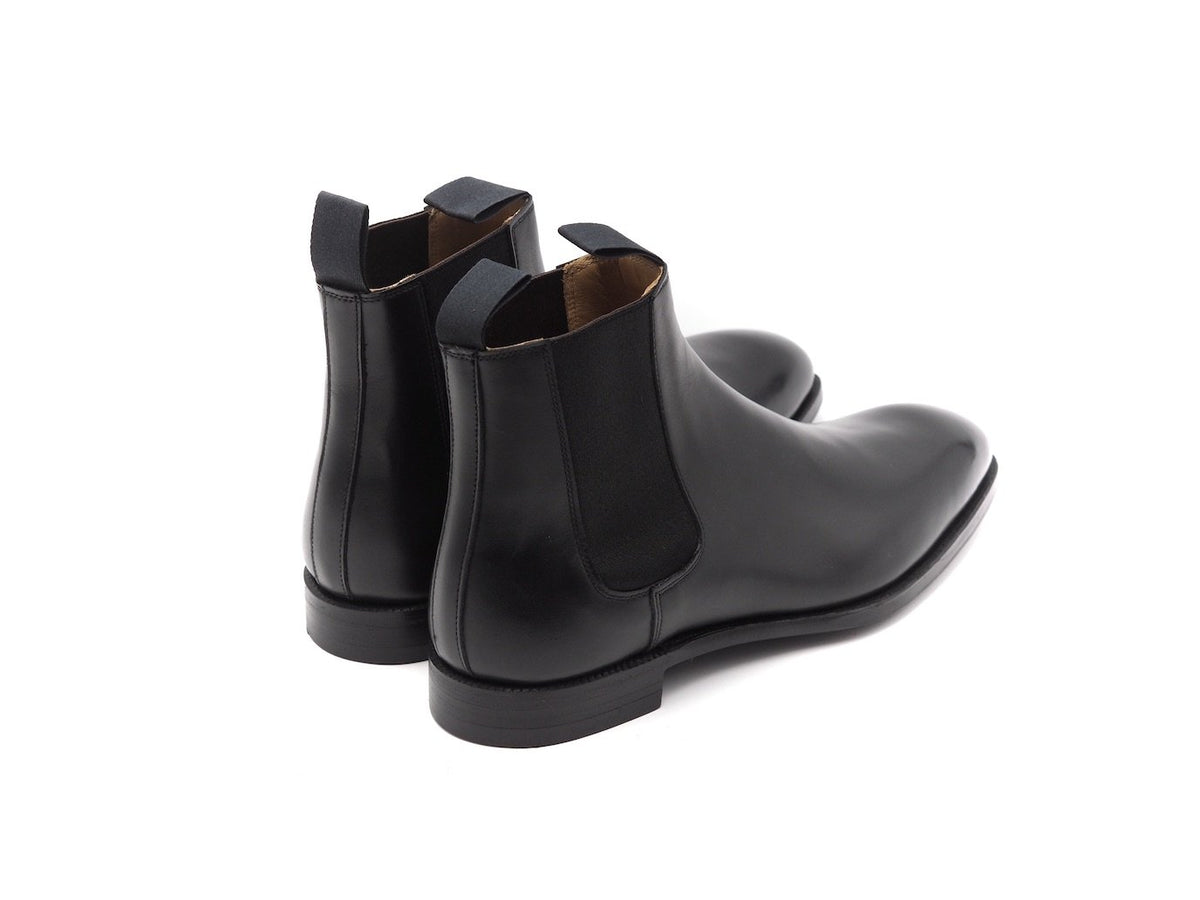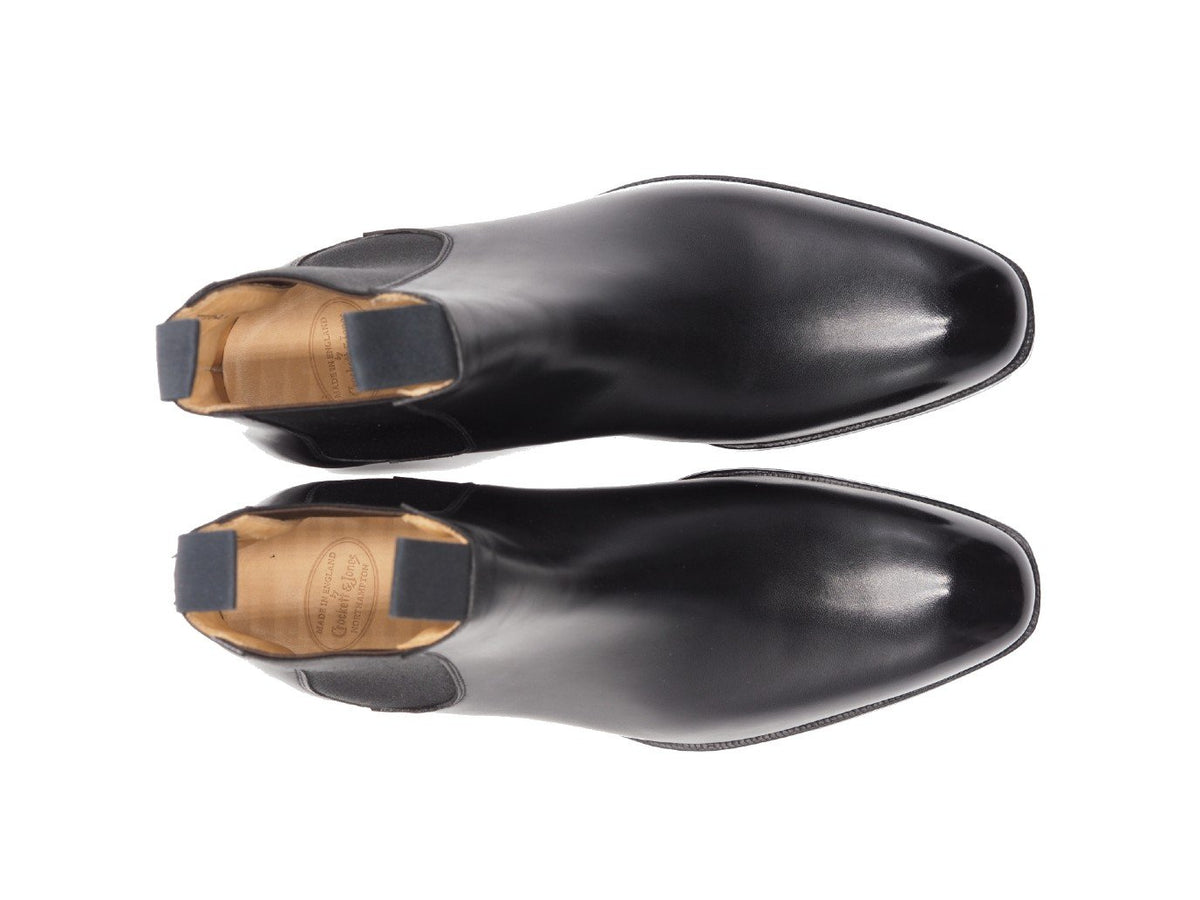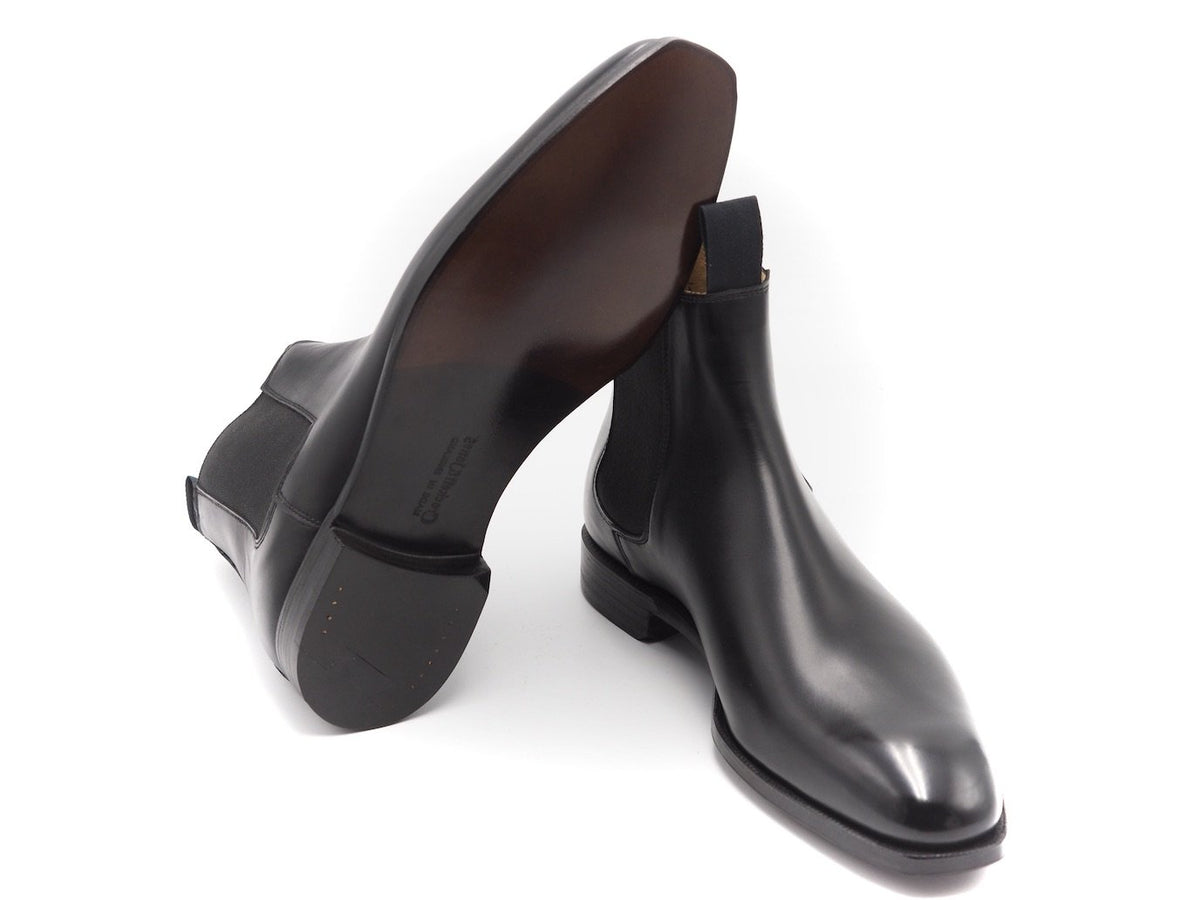 Maitland Black Calf
$883.00
Tax included. Shipping calculated at checkout.
Monk Facts
Features & Care
The 'Maitland' is an especially elegant elastic-sided 'Chelsea' boot finished to Crockett & Jones' Hand Grade standards exclusively for Double Monk. We commissioned this boot in order to offer our customers something of incomparable quality in the Australian dress riding boot tradition. The term 'Chelsea boot' derives from the fashionable inner-London suburb where, in the mid 1960s the elastic-sided boot became a favourite of the young, rich and famous. A slim, pointed variation gained huge popularity when worn by The Beatles at the height of Beatlemania. The true appeal of the Chelsea boot, aside from its clean, simple appearance, lies in its comfort and ease of wear; it is a great boot to pull on at a moment's notice, yet it also looks great when you dress it up with fine cotton trousers. The Maitland has a softened square toe that can look great with anything from jeans to cords and chinos.
Founded in Northampton in 1879, Crockett & Jones a fifth generation family-owned company. Representing the finest in materials and workmanship, Crockett & Jones' Goodyear welted shoes are 100% made in England.
- Goodyear welt construction
- Chelsea boot
- Full-grain calf upper
- Single leather sole
- Elastic gusset
- 337 last
- UK E width (standard fitting)
- Available in other colours
- 100% made in Northampton, England
Recommended Products