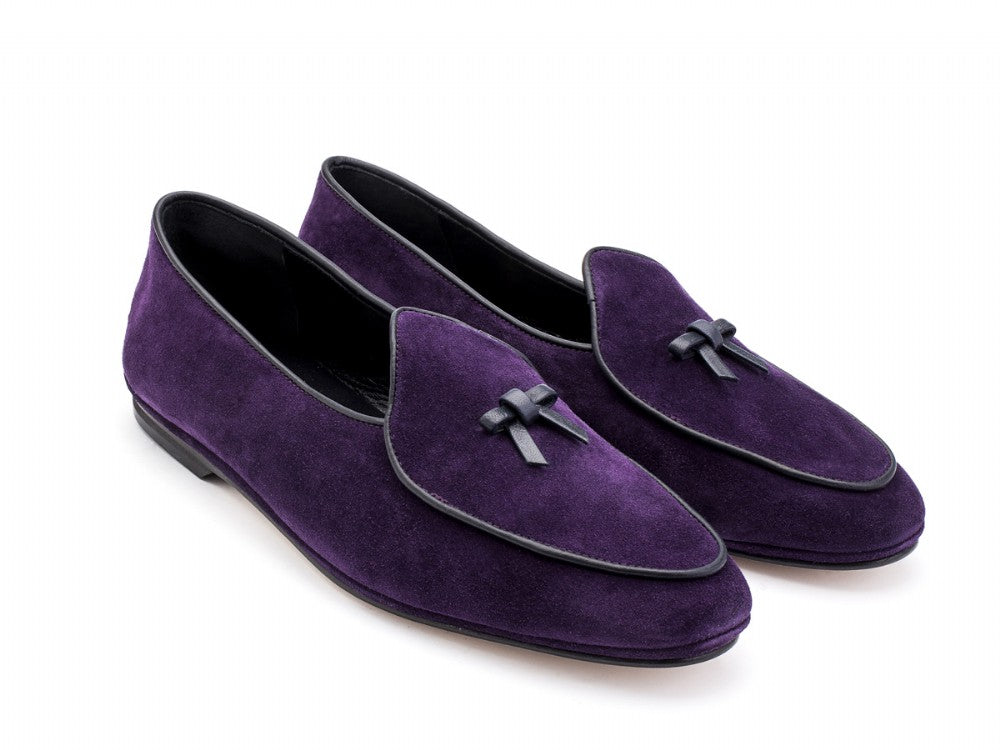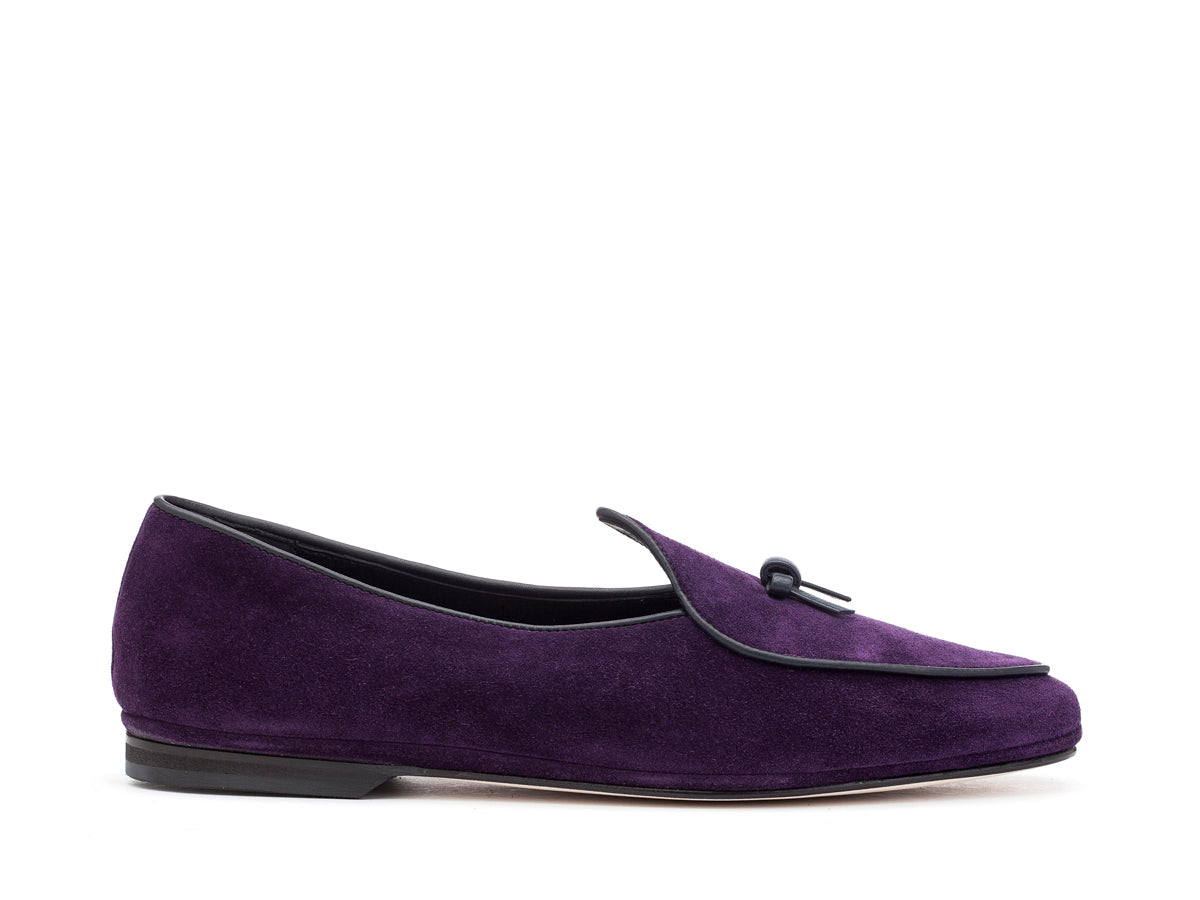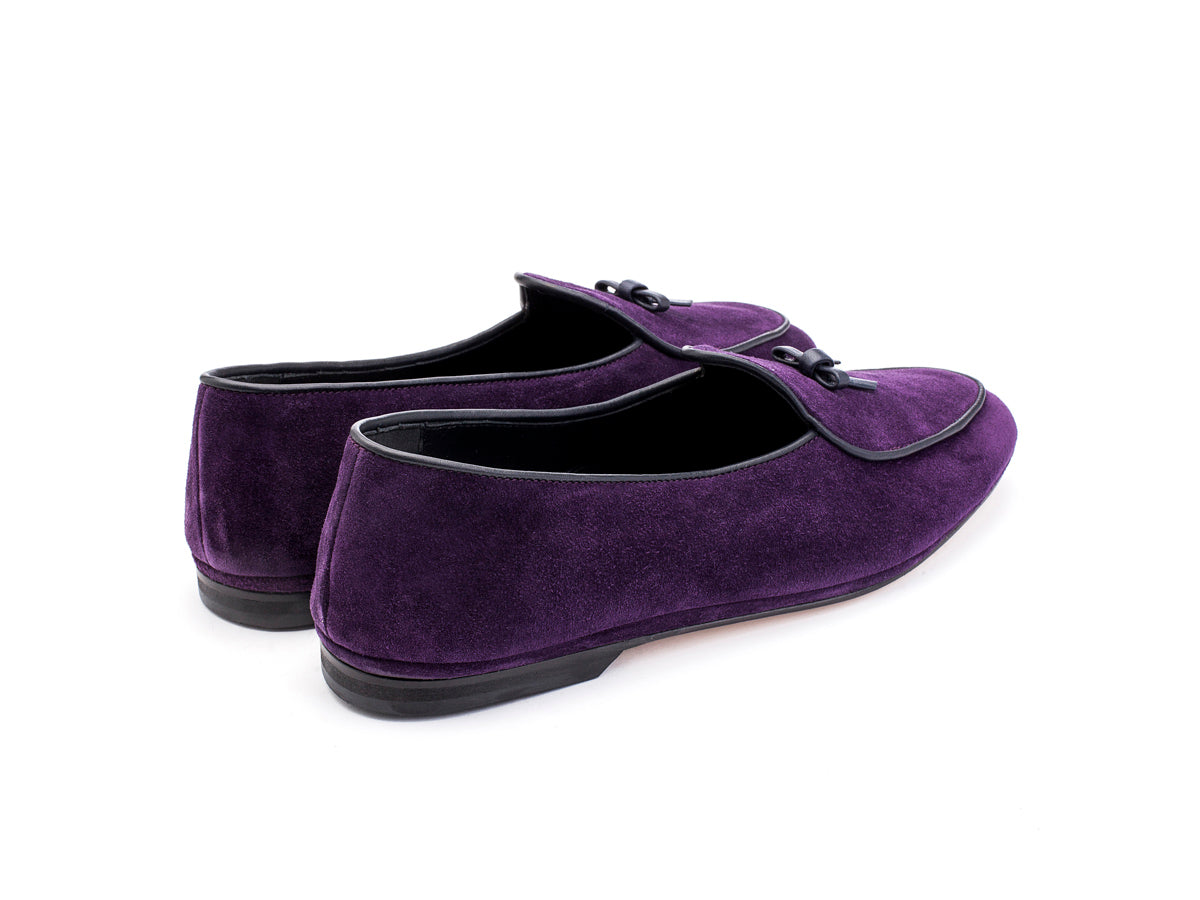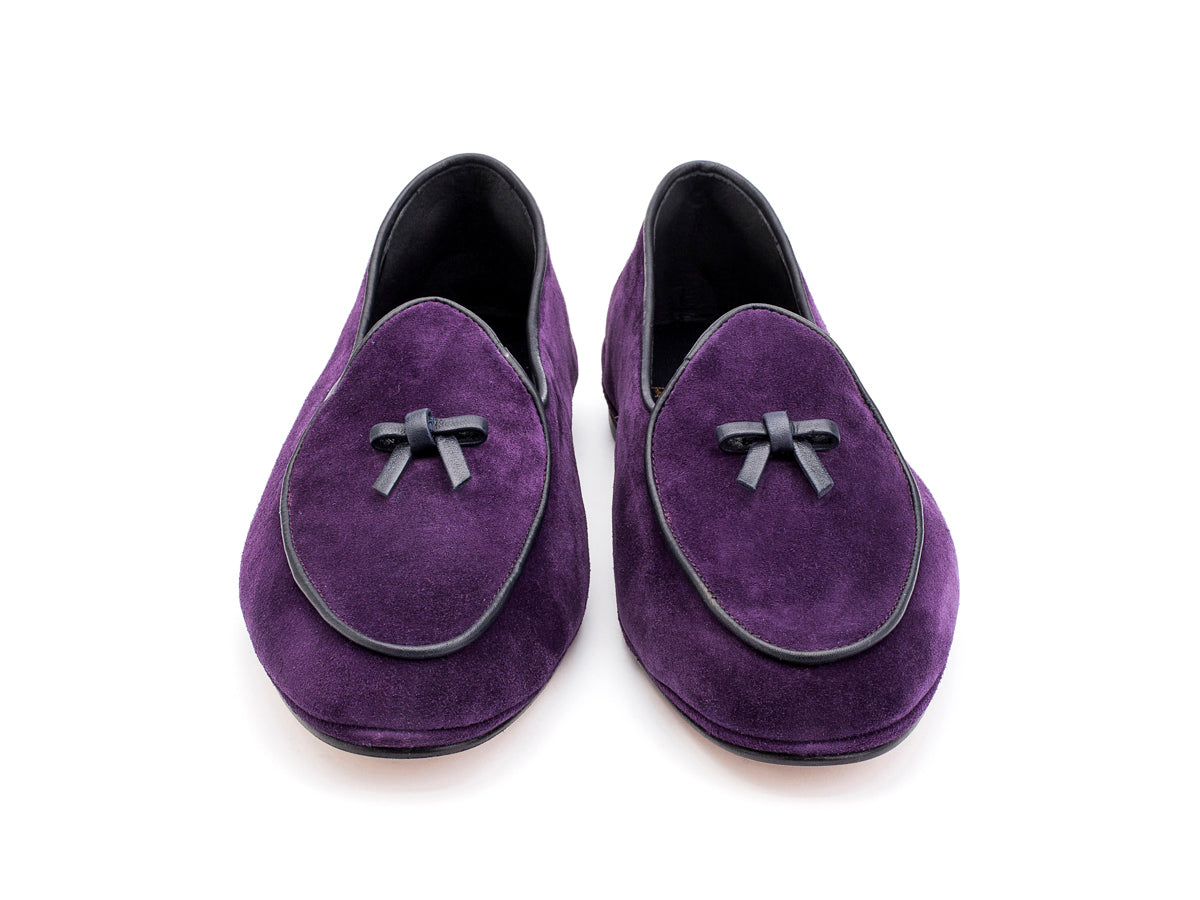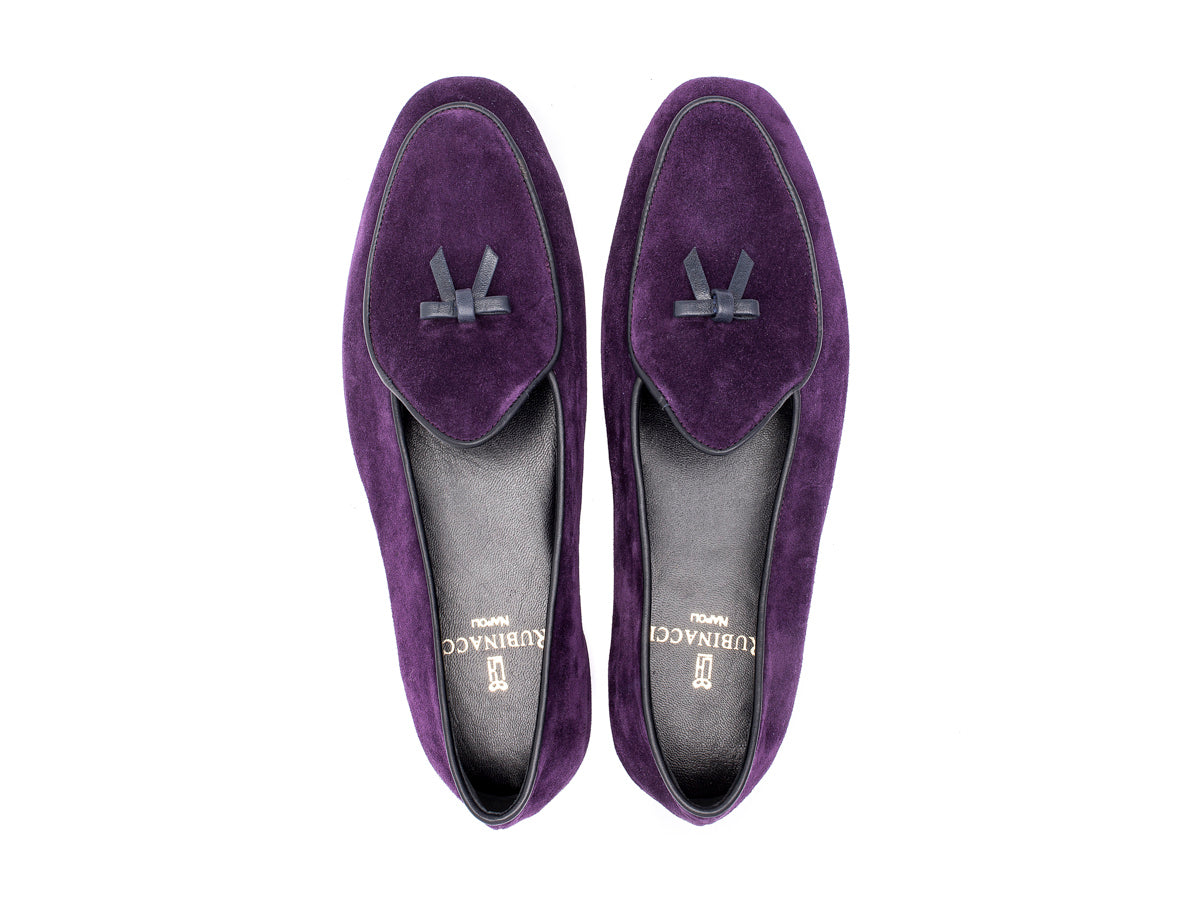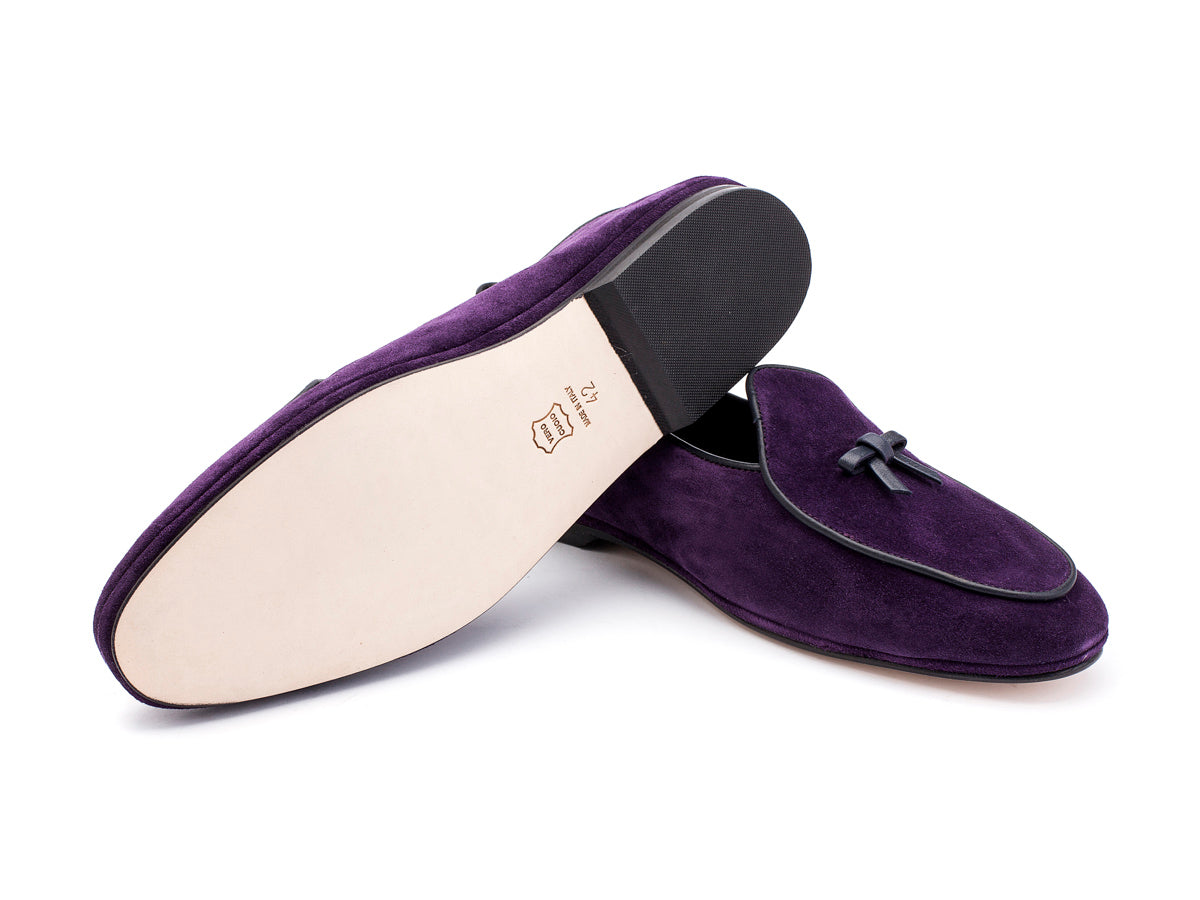 Marphy Loafer Purple Velour
$443.00
Tax included. Shipping calculated at checkout.
Monk Facts
Features & Care
Rubinacci's Marphy loafer is a Neapolitan version of the classic, soft-soled Belgian loafer. It is a lightweight and comfortable shoe, perfect for the warmer months when worn without socks.
The story of Rubinacci Napoli dates back to the early 19th Century, when Mariano Rubinacci began trading silk with the far east. In the 1930s Gennaro Rubinacci, a renowned 'arbiter elegantarum' of Neapolitan style, opened The London House. Establishing Rubinacci as a luxury tailor to the rich and famous. These days, under the guidance of Mariano Sr's great-grandson Mariano and his son Luca, Rubinacci remains the pinnacle of Neapolitan elegance and style.
- Belgian loafer
- Velour upper
- Slim leather sole
- Made in Napoli, Italy