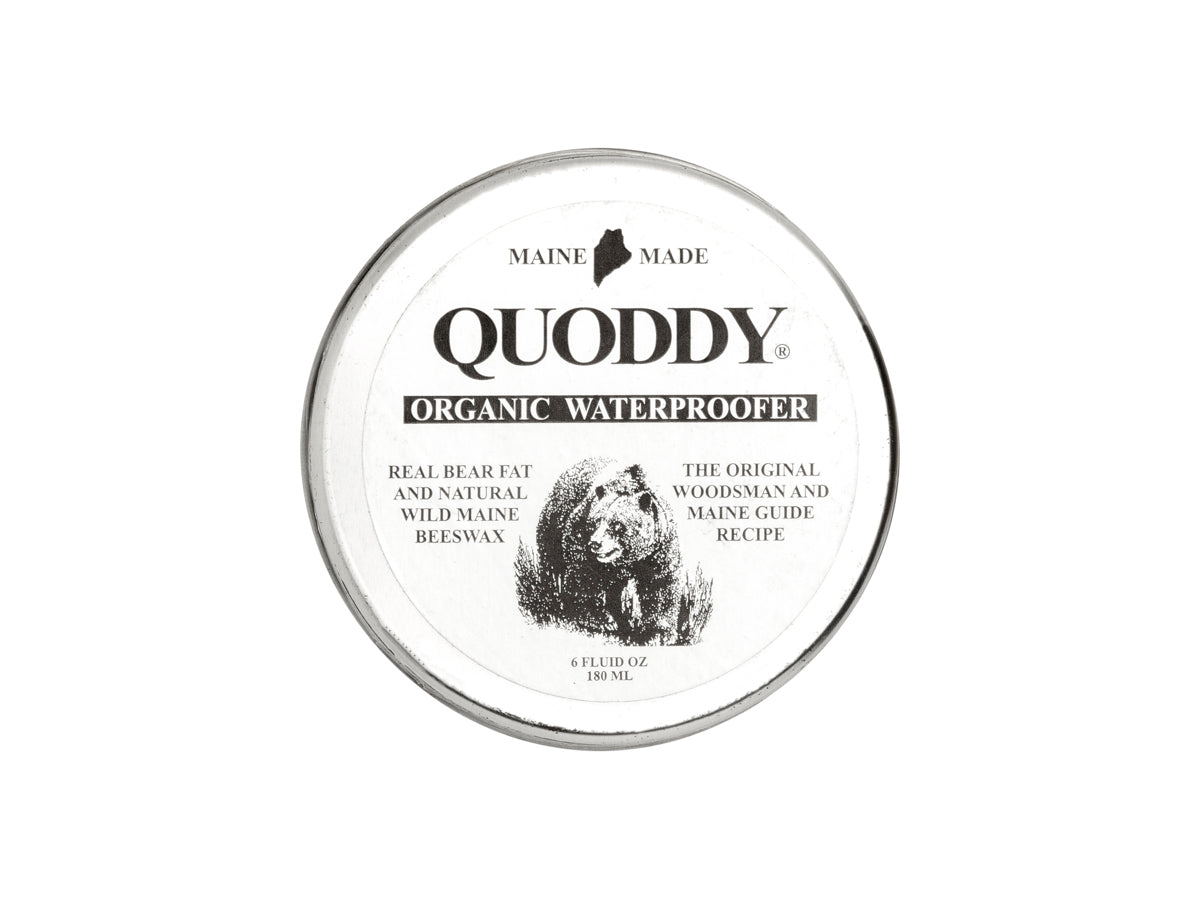 Organic Waterproofer
$23.00
Tax included. Shipping calculated at checkout.
Monk Facts
Features & Care
This is exactly what it professes to be: an organic waterproofer. Made from bear fat and bees wax, this stuff is designed to stop water getting in to your boat shoes. It works incredibly well if you are using your Quoddys for sailing, but beware that it does leave the leather very waxy and should be used sparingly unless you anticipate plenty of saltwater action.
It isn't often that we can say that a maker is indisputably 'the best' at doing what they do, but when it comes to making boat shoes, nobody does it better than Quoddy. Taking their name from the Native American 'Passamaquoddy' tribe, who originally inhabited the area around Maine, Quoddy make every single pair of their shoes in a single workshop. Almost every step in the shoemaking process is entirely hand-done, with every pair designed to be continually repairable over the course of a lifetime. Using only the finest Horween leathers, every pair of Quoddy shoes is a marvel of traditional American craftsmanship.
- Made entirely from bear fat and beeswax
- 100% made in Maine, USA
Recommended Products