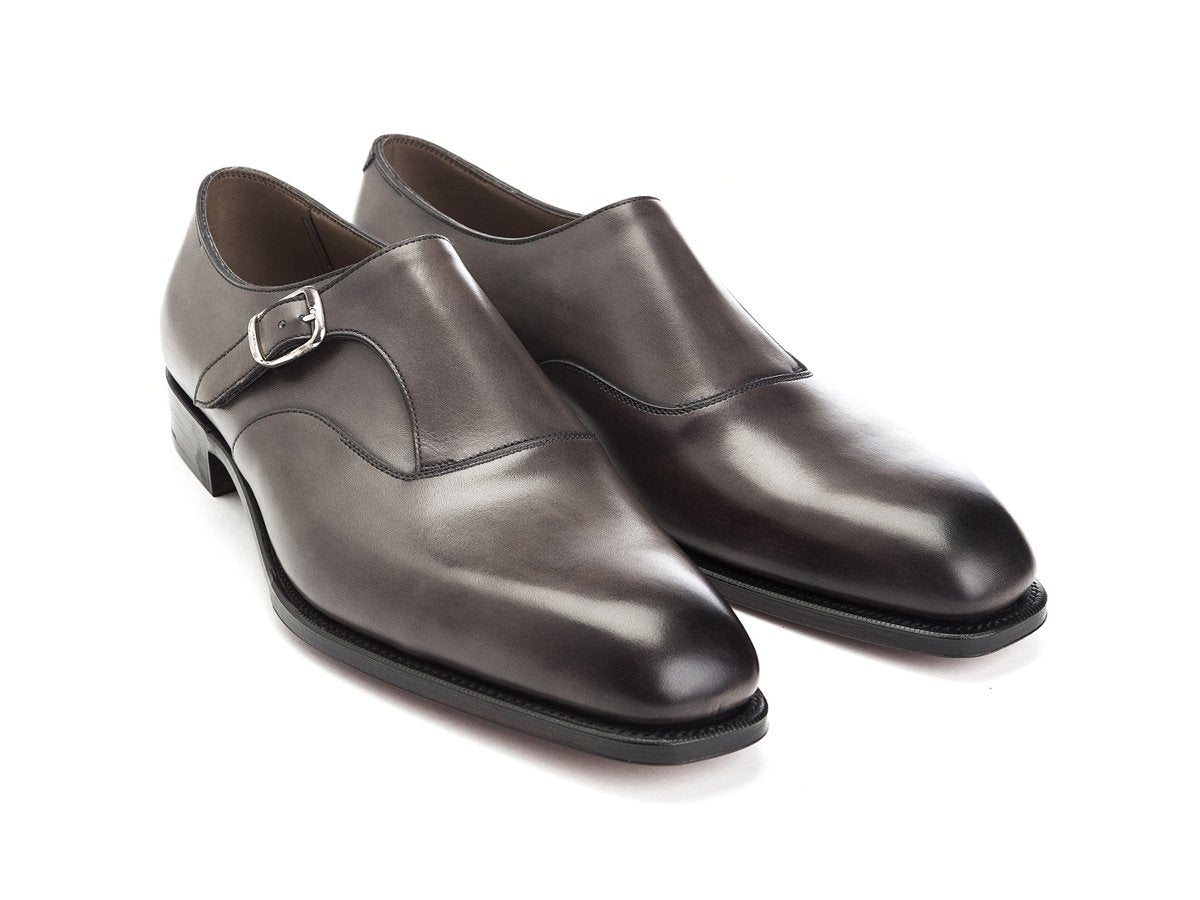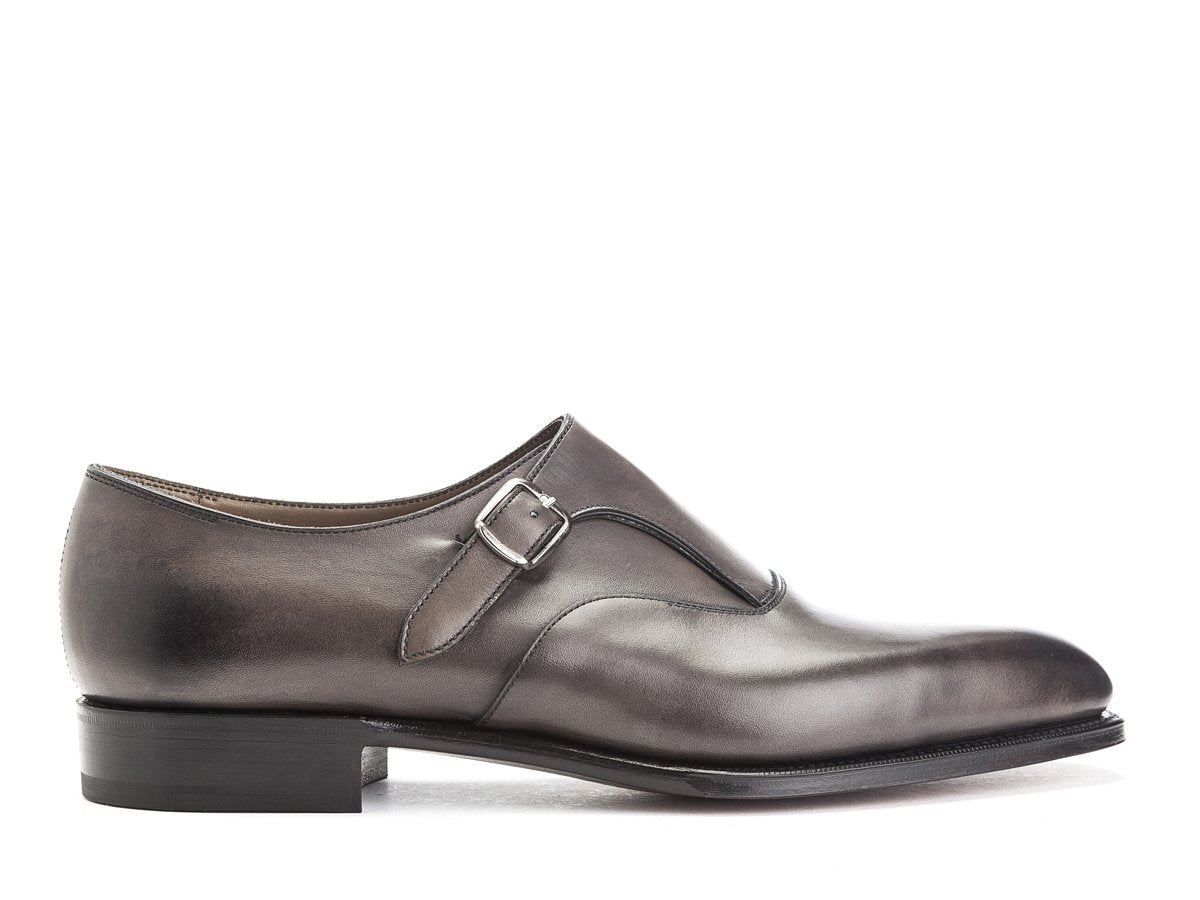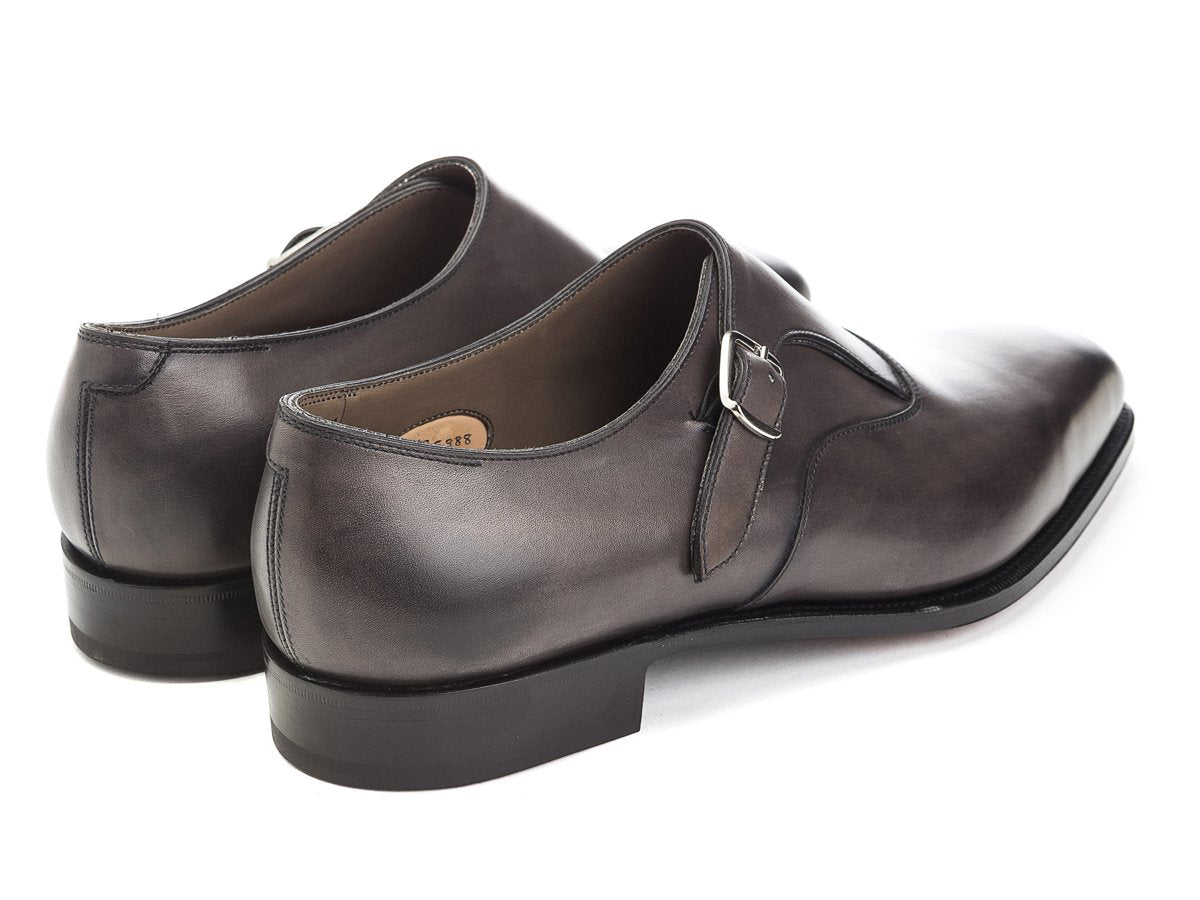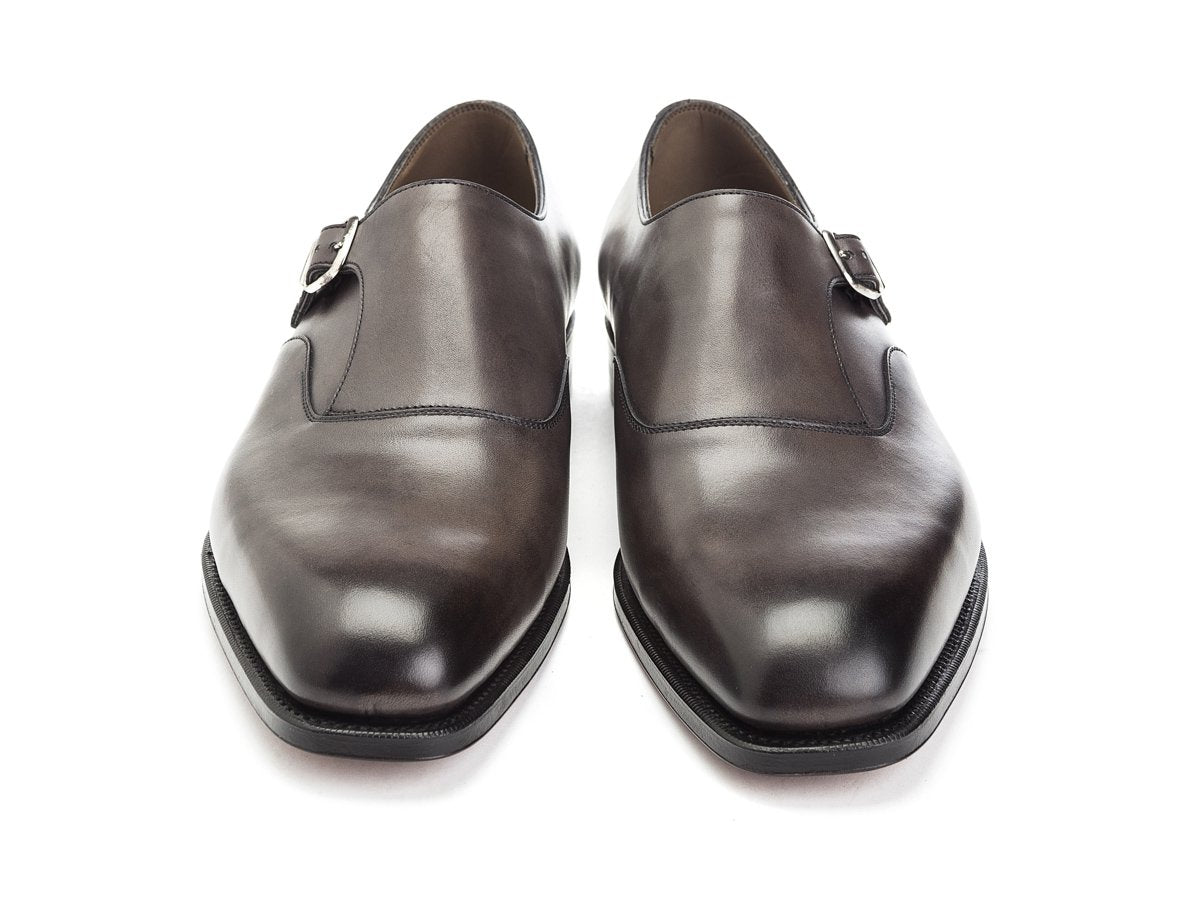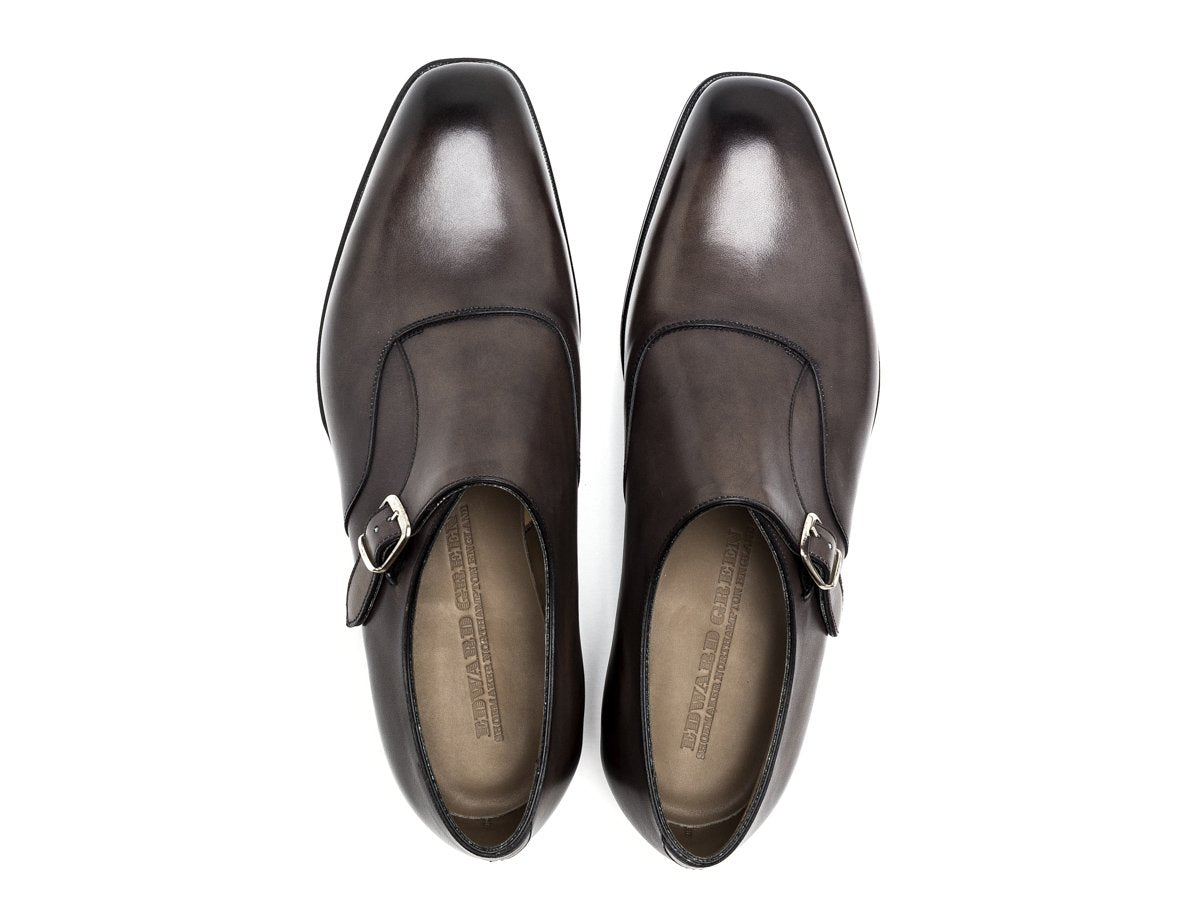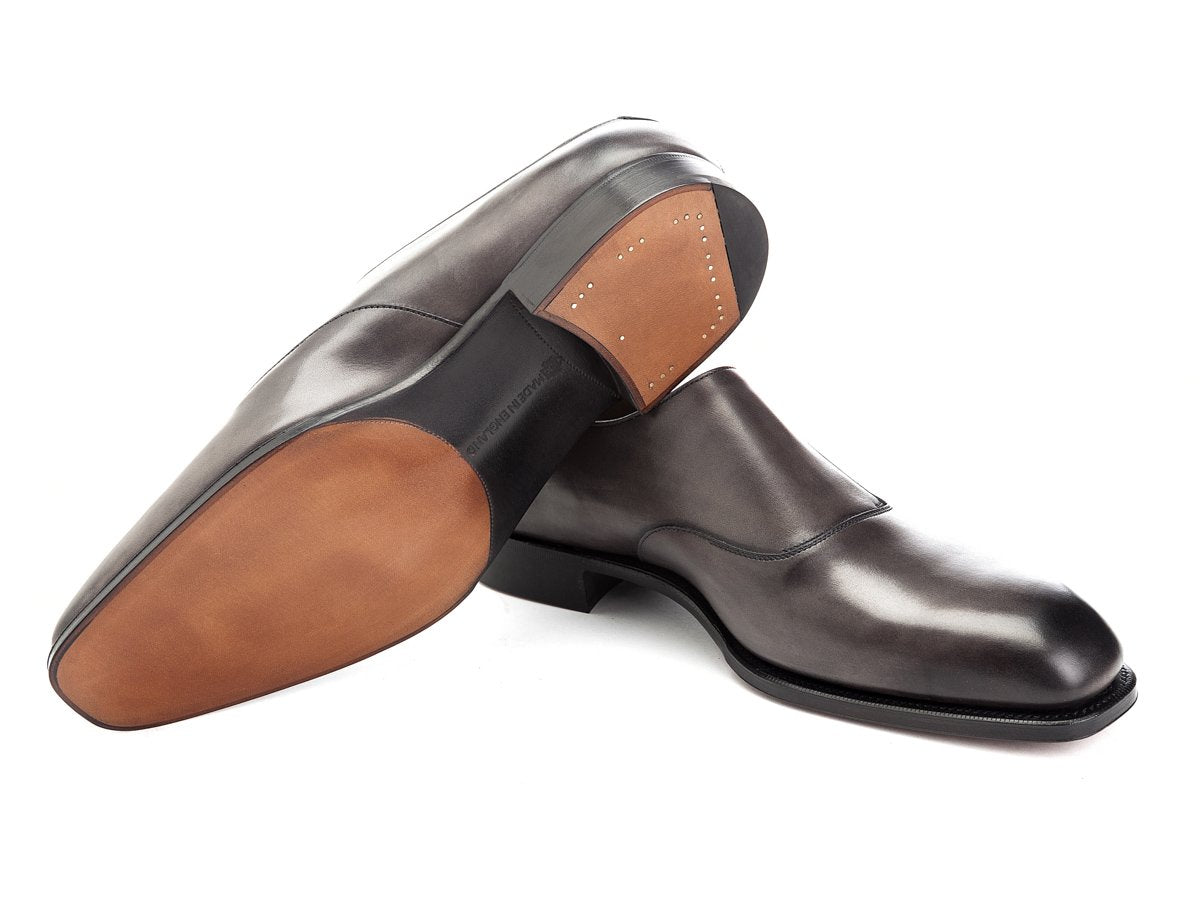 Oundle Cloud Antique Calf
$1,257.00
Tax included. Shipping calculated at checkout.
Monk Facts
Features & Care
The Oundle is a modern monkstrap with a swept-back buckle. It is a rakish, masculine monk that looks excellent with a suit but can be dressed down with ease. With its finely bevelled waist and clean, angular shape, it is a sleek and refined shoe. Rather than featuring a strap that buckles across the front of the shoe in the classic monkstrap style, the strap sweeps back towards the heel, giving the Oundle a sleek, contemporary appearance. Crafted on Edward Green's 888 last, designed by master shoemaker Tony Gaziano, the Oundle has a slim, tapered square toe. With its peerless finishing and sculpted design, it is a handsome, versatile shoe.
Established in a small Northampton factory in 1890, Edward Green has gained a deserved reputation for 'making the finest shoes in England for the discerning few'. Edward Green's shoes are made with the finest calfskin to the highest standards of workmanship. Each pair takes several weeks to create and many master craftsmen are involved.
- Goodyear welt construction
- Single monkstrap
- Full-grain calf upper
- Single leather sole
- 888 last
- UK E width (standard fitting)
- Available in other colours
- 100% made in Northampton, England
Recommended Products