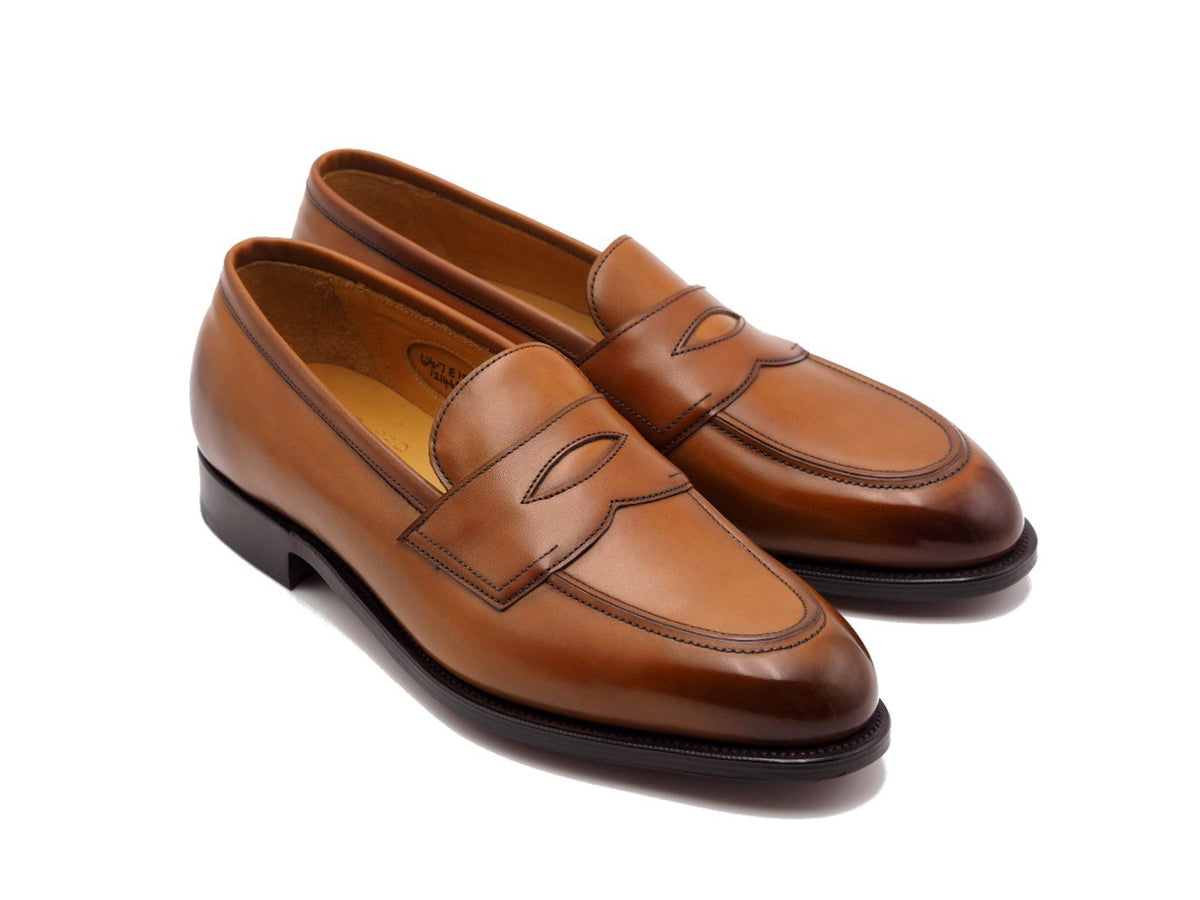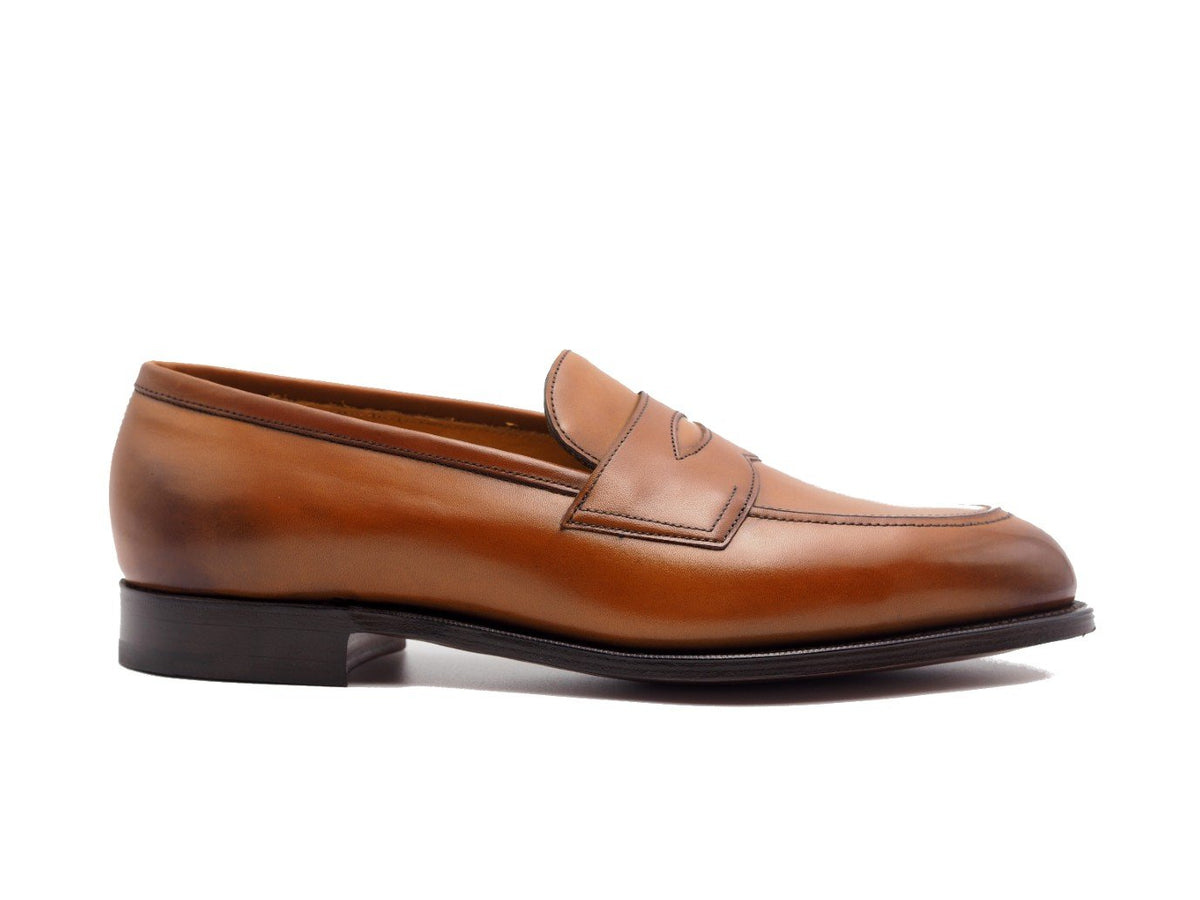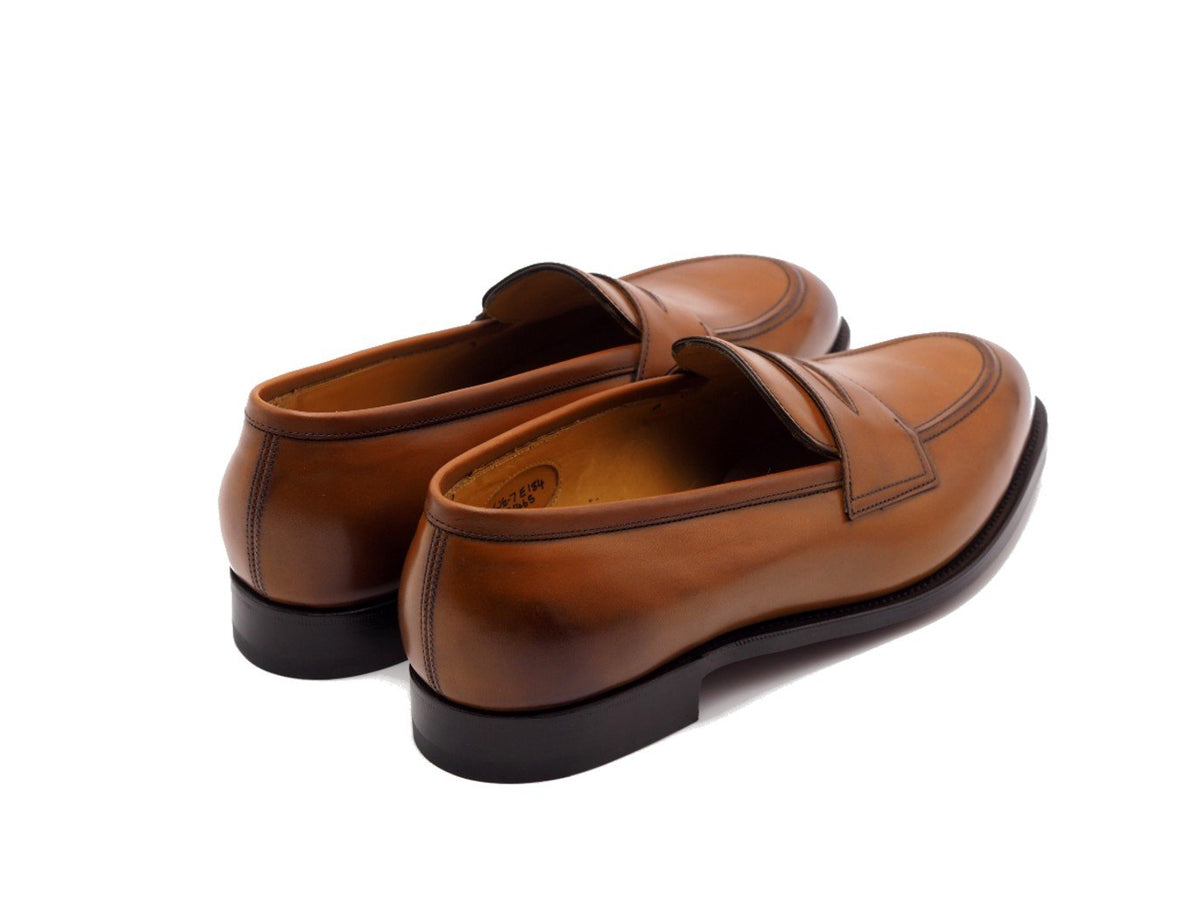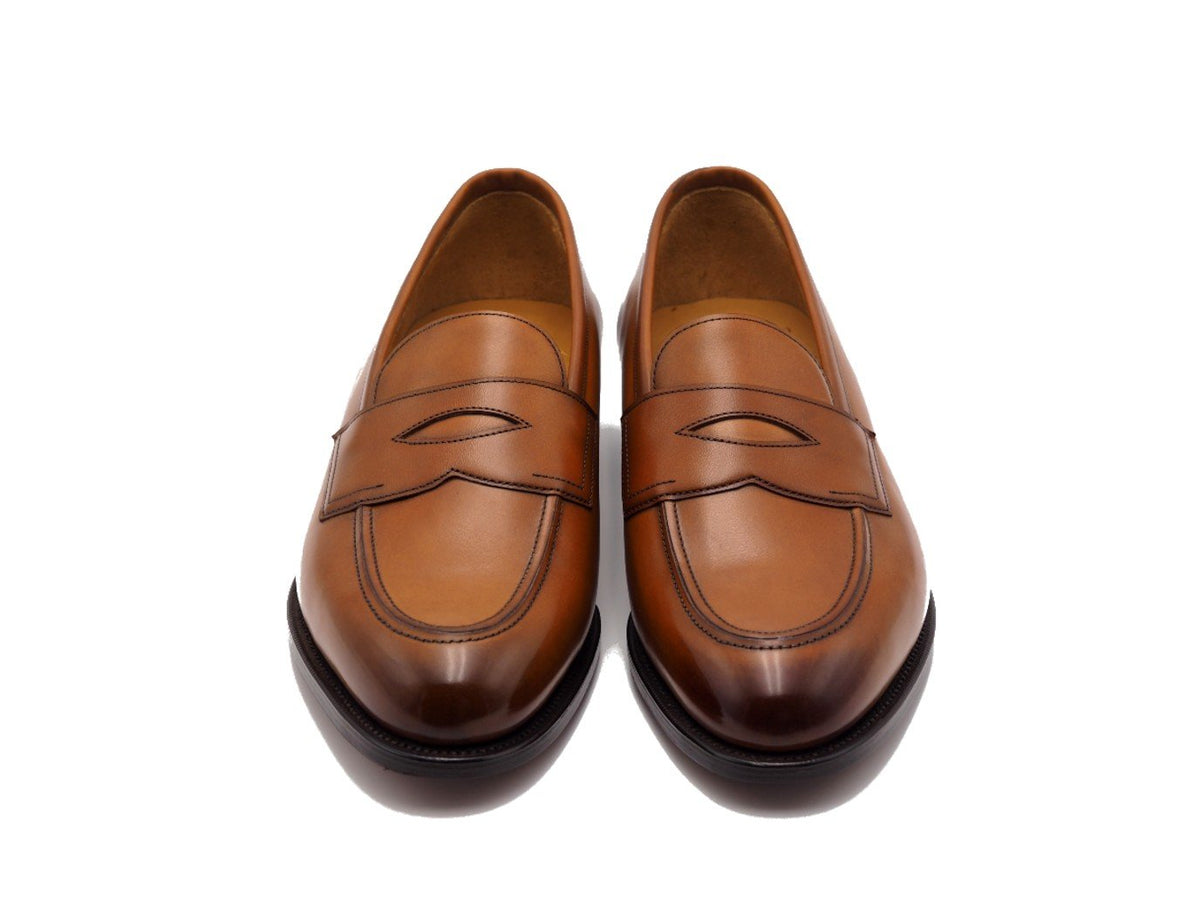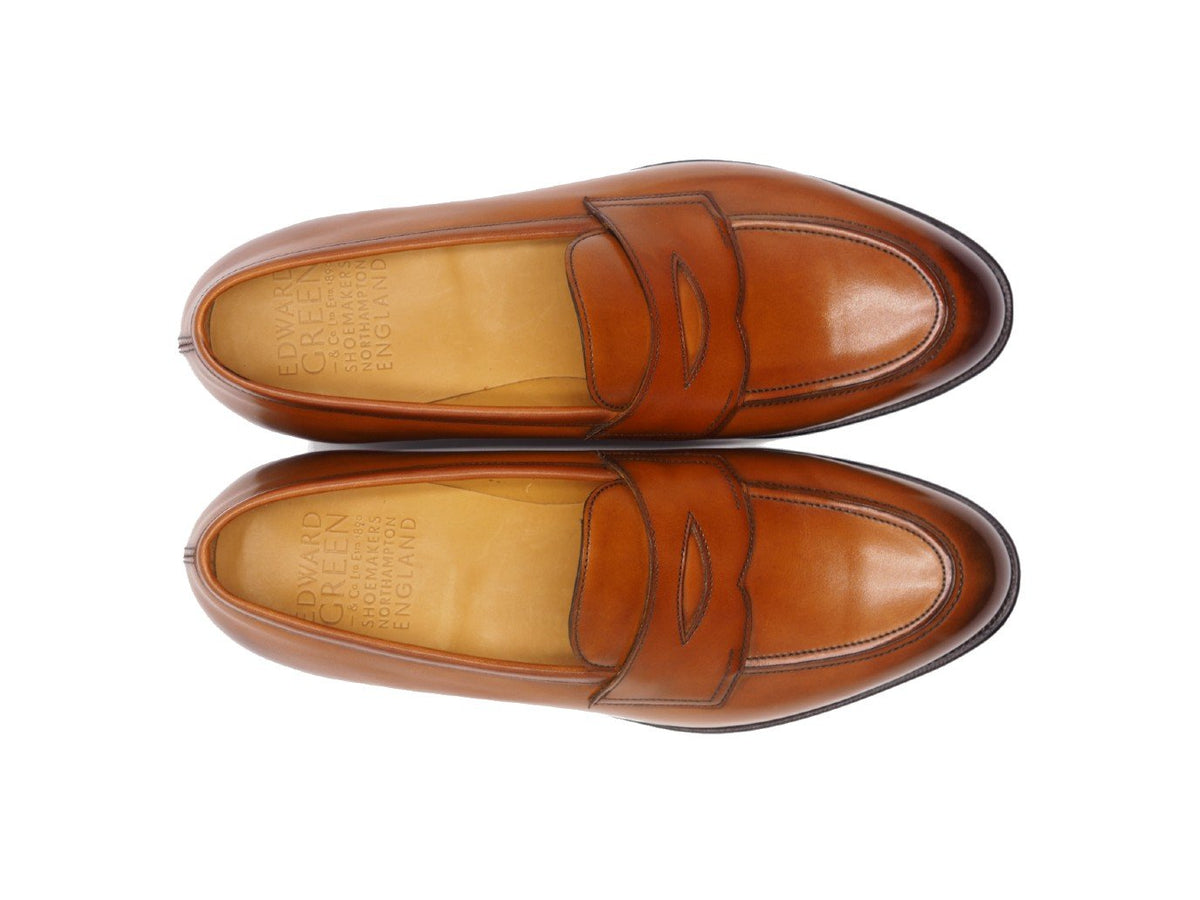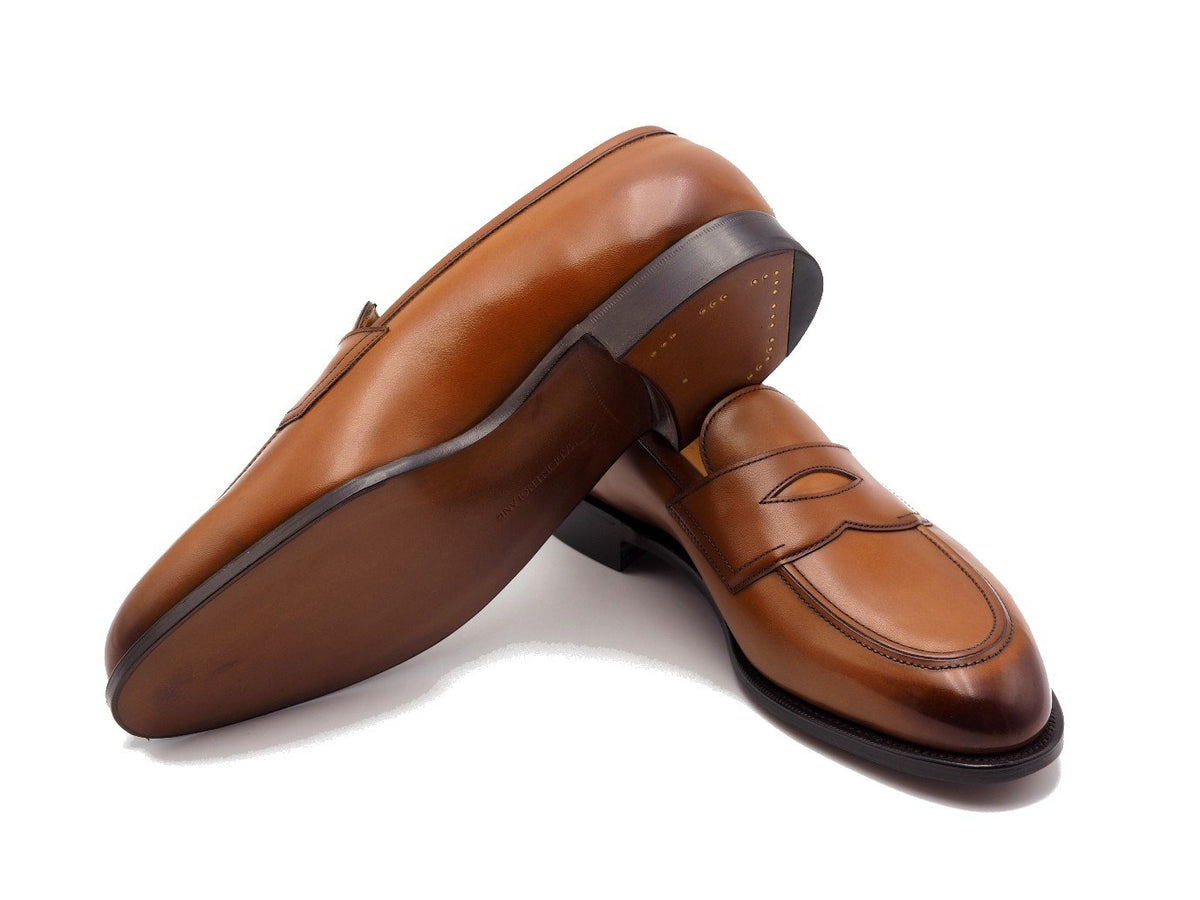 Piccadilly Chestnut Antique Calf
$1,222.00
Tax included. Shipping calculated at checkout.
Monk Facts
Features & Care
A classic slim penny loafer, the Piccadilly is a great year-round shoe. Worn without socks it is the ideal summer shoe, yet it is equally comfortable worn with socks in cooler weather. The characteristic slit strap design originated in the 1930s as a stylistic twist on the standard loafer; many people would store a penny in the slit incase they needed to make an emergency phone call. The Piccadilly is crafted on Edward Green's 184 last, which is their slim, round-toed loafer design. It is a wonderfully versatile slip-on shoe with exceptional fitting qualities, making it a wonderful day-to-day option.
Established in a small Northampton factory in 1890, Edward Green has gained a deserved reputation for 'making the finest shoes in England for the discerning few'. Edward Green's shoes are made with the finest calfskin to the highest standards of workmanship. Each pair takes several weeks to create and many master craftsmen are involved.
- Goodyear welt construction
- Round-toed penny loafer
- Full-grain calf upper
- Single leather sole
- 184 last
- UK E width (standard fitting)
- Available in other colours
- 100% made in Northampton, England
Recommended Products