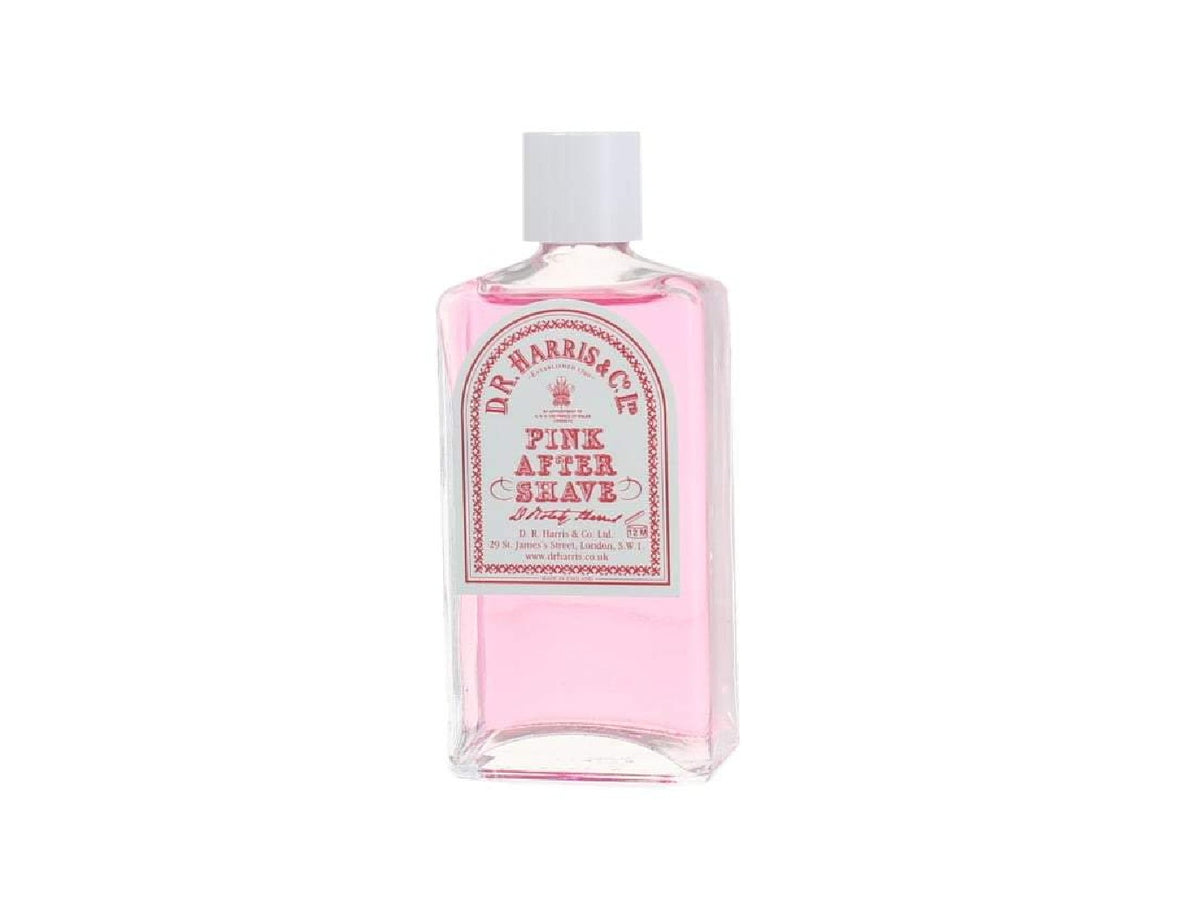 Pink Aftershave 100ml
$43.00
Tax included. Shipping calculated at checkout.
Monk Facts
Features & Care
This aftershave by D.R. Harris is a light, floral elixir for sensitive skin. The scent has English rose at its heart and is a generally light floral fragrance. It is very mild on the skin, specially formulated for those who find the standard aftershaves too harsh.
Established in 1790 at No. 11 St James's Street, London, D.R. Harris has maintained its esteemed reputation for well over 200 years. The company boasts a range of aftershaves, balms, colognes and haircare products that evoke the refinement and culture of the English gentleman. As the parfumiers and pharmacists to fashionable Londoners, D.R. Harris was, in 1938, awarded the warrant as chemist to Her Majesty The Queen, who later became the Queen Mother. When the Queen Mother died in 2002, the company was appointed as chemist to His Royal Highness The Prince of Wales. Finally, in 2012, D.R. Harris has also appointed as chemist to Her Majesty Queen Elizabeth II.
The pink aftershave lotion is very low in alcohol content making it ideal as a light antiseptic toner for sensitive skin. It's subtle rose water fragrance makes it suitable for all occasions.