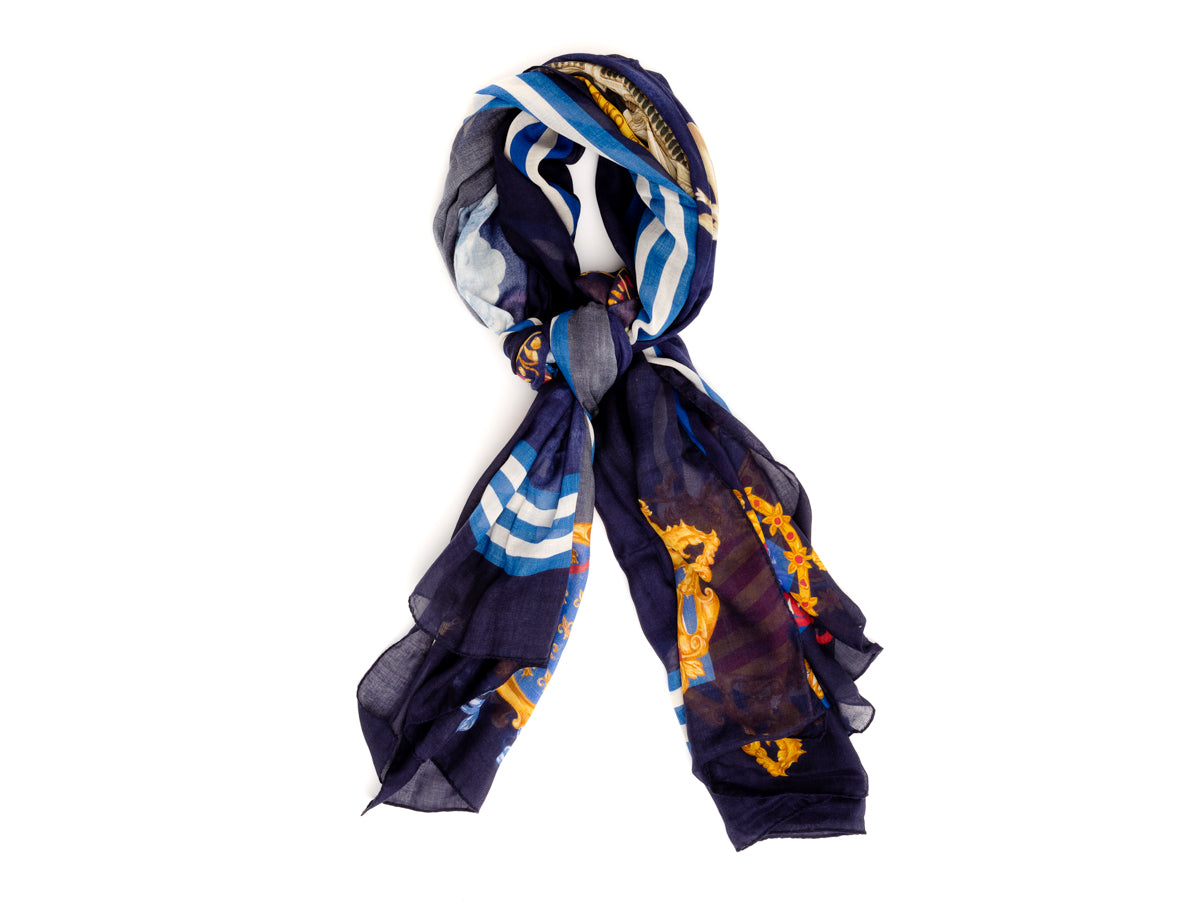 Stole Alberto Della Cuccagna Navy
$474.00
Tax included. Shipping calculated at checkout.
Monk Facts
Features & Care
Rubinacci are famous for creating eye-catching scarves with stunningly intricate designs. These luxurious pieces are large enough to keep a Siberian snug, but can also be worn out in winter and spring for a bolder, more exuberant look. This stole is a beautiful unisex accessory that is bound to be snapped up swiftly.
The story of Rubinacci Napoli dates back to the early 19th Century, when Mariano Rubinacci began trading silk with the far east. In the 1930s Gennaro Rubinacci, a renowned 'arbiter elegantarum' of Neapolitan style, opened The London House. Establishing Rubinacci as a luxury tailor to the rich and famous. These days, under the guidance of Mariano Sr's great-grandson Mariano and his son Luca, Rubinacci remains the pinnacle of Neapolitan elegance and style.
- Hand-rolled edges
- Hand-printed design
- Made in Napoli, Italy