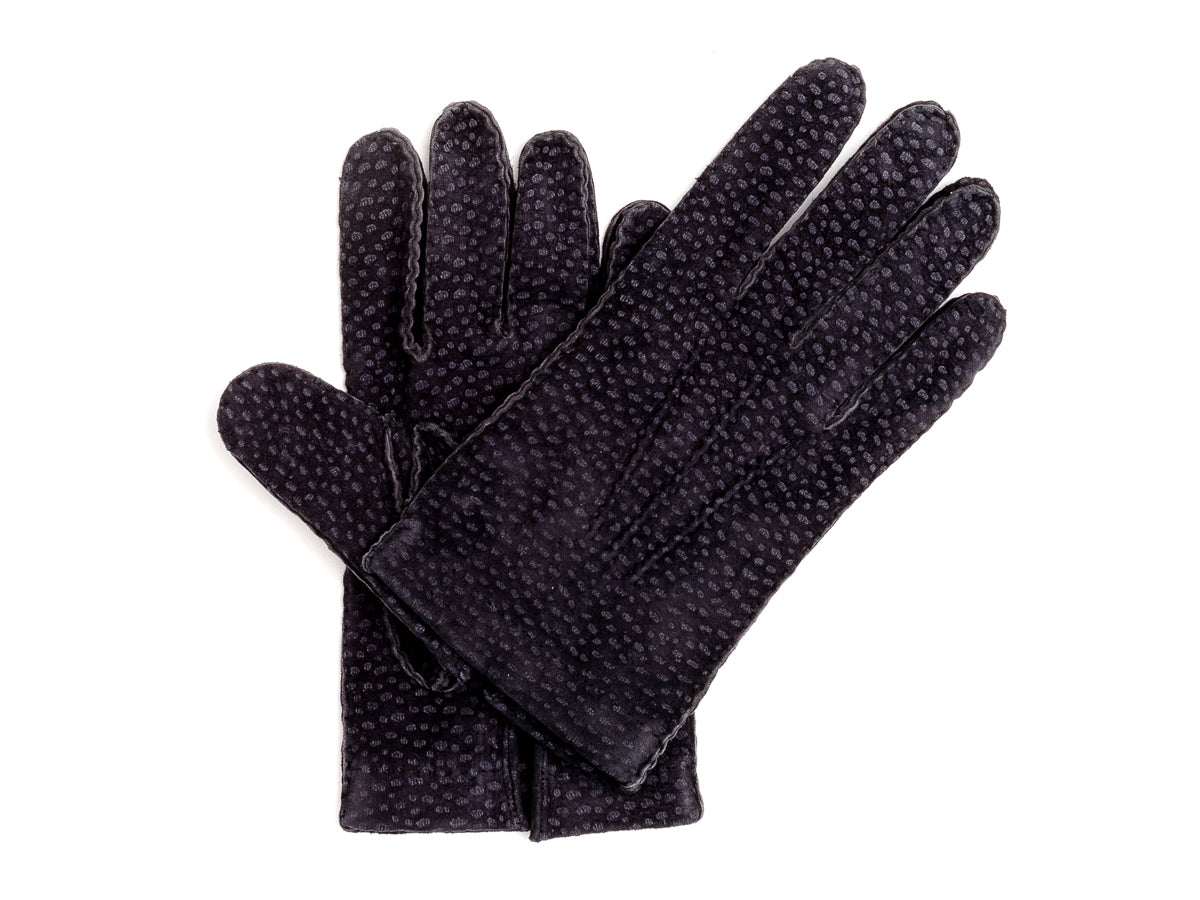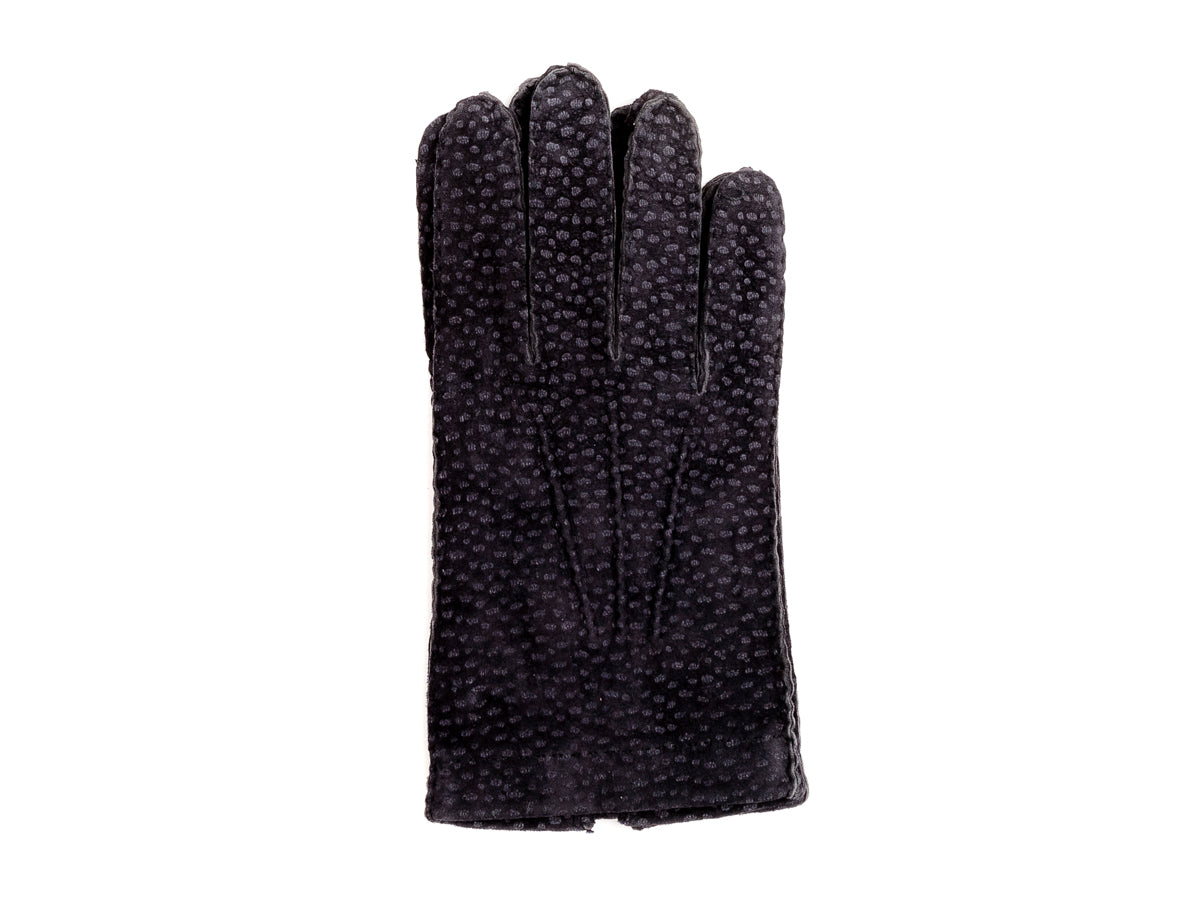 Unlined Carpincho Gloves Navy
$201.00
Tax included. Shipping calculated at checkout.
Monk Facts
Features & Care
This is a hand-cut and hand-sewn carpincho glove. The carpincho or capybara is a large South American rodent – basically a giant guinea pig from Brazil. If peccary is the king of glove-making materials, then carpincho is its queen: suede-like in its softness, it is luxurious on the skin and despite its thinness it is incredibly resistant to tearing. Carpincho gloves may seem beautifully soft to begin with, but this is nothing compared to the perfection of a well-aged pair that has been enriched by years of wear. The three 'cordoni', or seams, on the top of the glove create a firm fit through the back of the hand whilst allowing space through the palm. This pair is unlined, which allows the glove to fit like a second skin on the hand, making them more comfortable and elegant than their lined equivalents.
The Merola family have been hand sewing their 'guanti' for since 1876, so they know a thing or two about the craft. Dr Alberto 'Il dottore' Merola, is now the fourth generation of his family to produce gloves for the rich and famous. Each of the fine peccary or carpincho gloves that Merola produce are cut and sewn entirely by hand in the very same workshop in which Nicola Merola made the company's first glove 140 years ago.
- Made from Carpincho
- Made in Italy