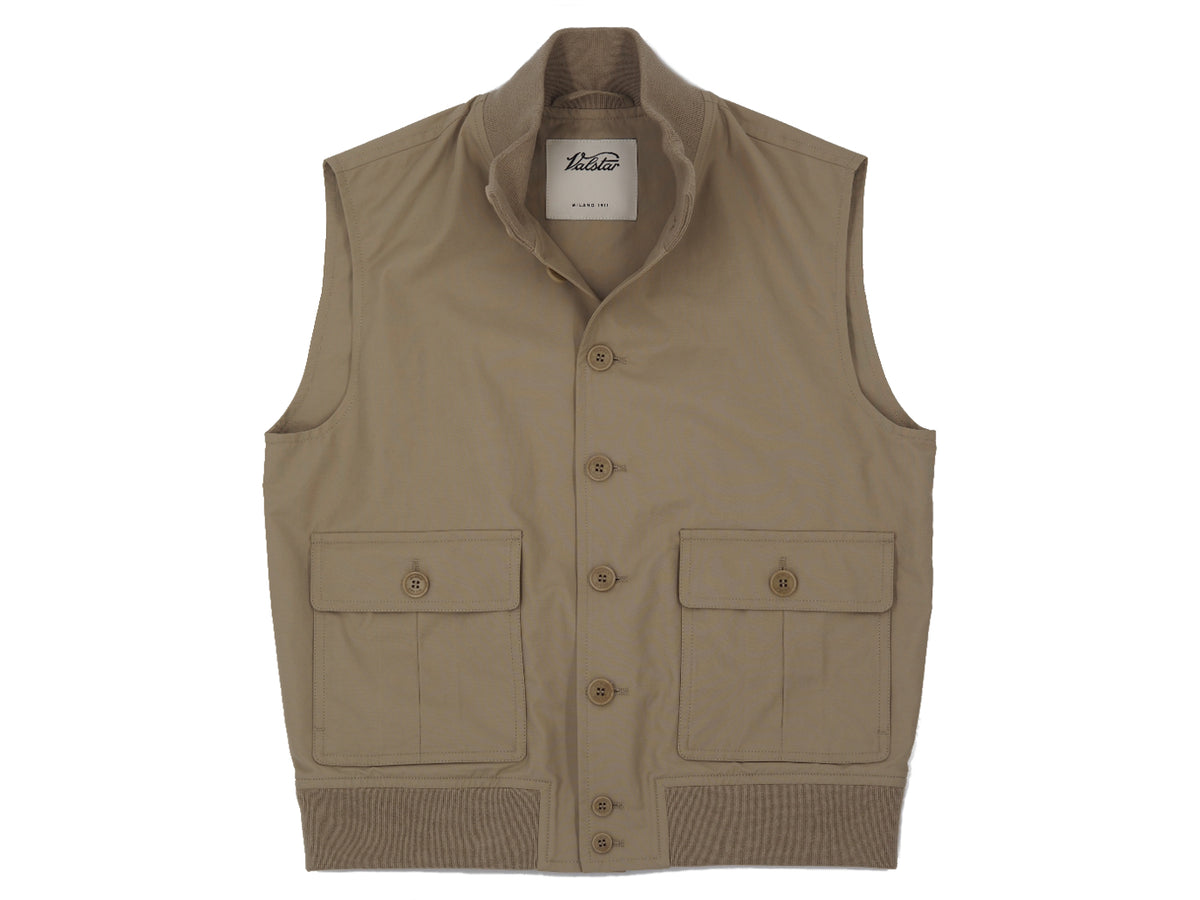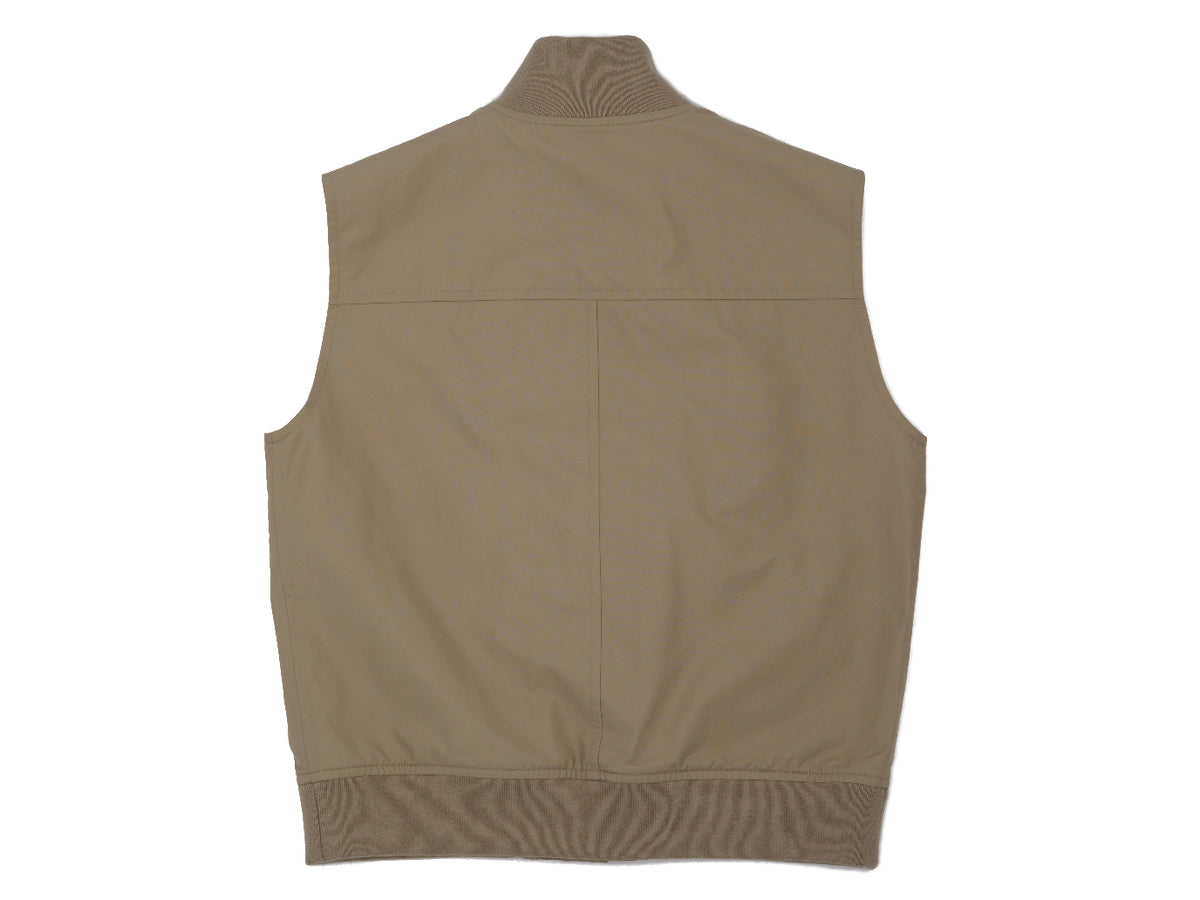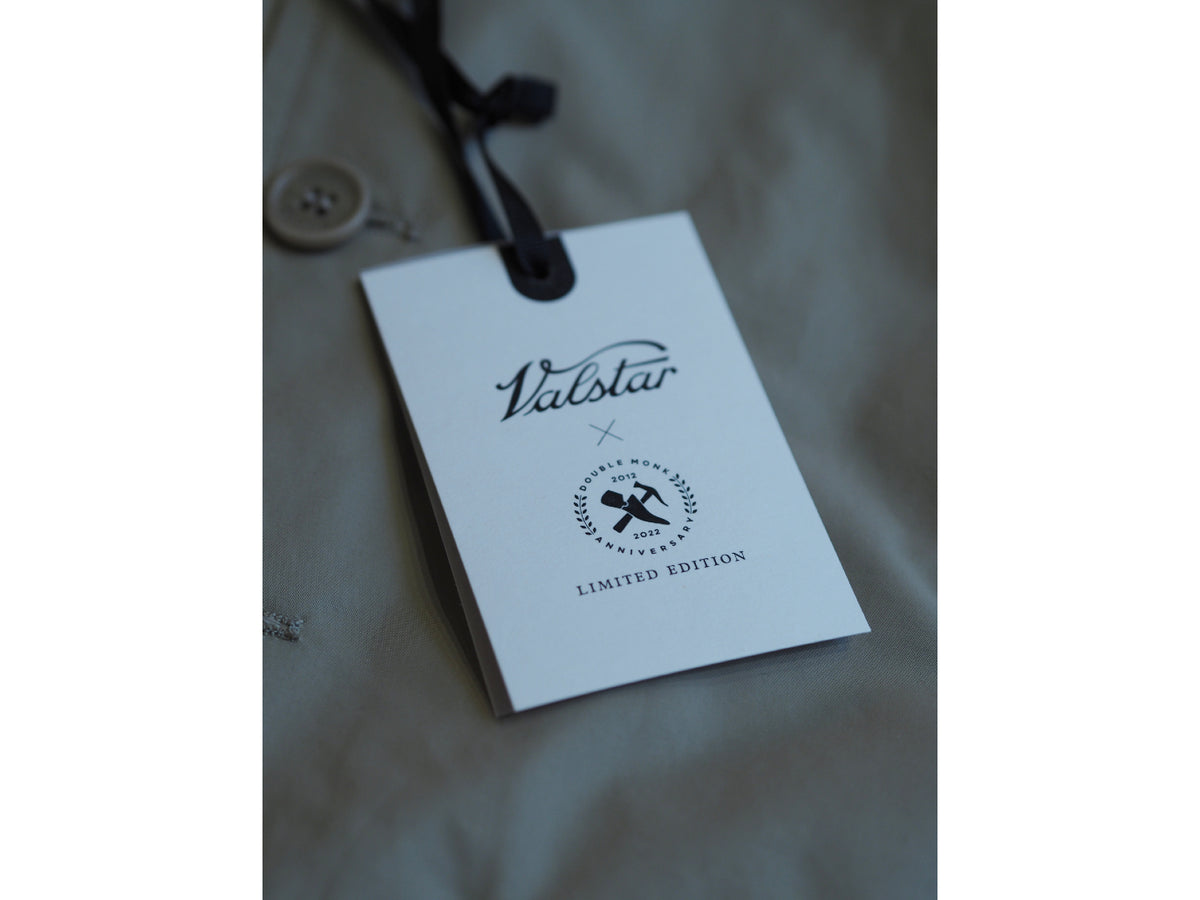 Valstar Vest Beige
$579.00
Tax included. Shipping calculated at checkout.
Monk Facts
Features & Care
We call this classic garment the "Dickson" golf vest. It is made exclusively for Double Monk. Both beautifully tailored and practical, it is designed to sit subtly above the waist enabling easy pivot for golf, or any other elegant activity. It is also packed with pockets - you can fit so many trinkets in it, you won't need a bag half the time. Looks great under a jacket or over a jumper, or any old how. Do yourself a favour.
Valstar was founded in Milan in 1911. The company originally made raincoats, but soon moved into the more lucrative business of making luxury driving and flying jackets for Italy's wealthiest families. The company cemented its reputation in 1935, when it invented the 'Valstarino' blouson, an elegant reinterpretation of the American bomber jacket. Since that date, Valstar has become the gold standard for suede jackets, original and iconic.
- Cotton fabric outer
- Two front button flap pockets
- Cotton knitted waistband and stand up collar
- Lined garment
- Fit exclusively designed by Double Monk
- Made in Italy
- Available in other colours
Recommended Products