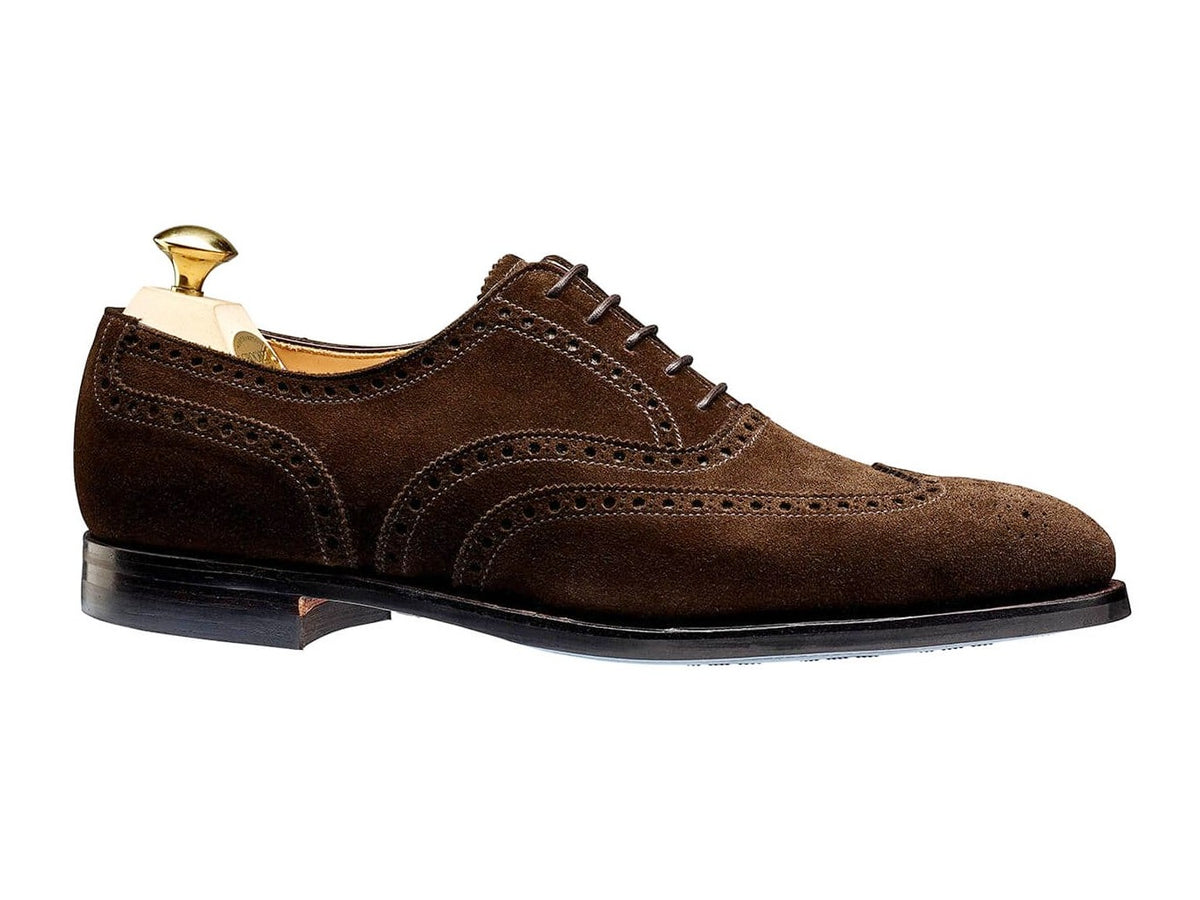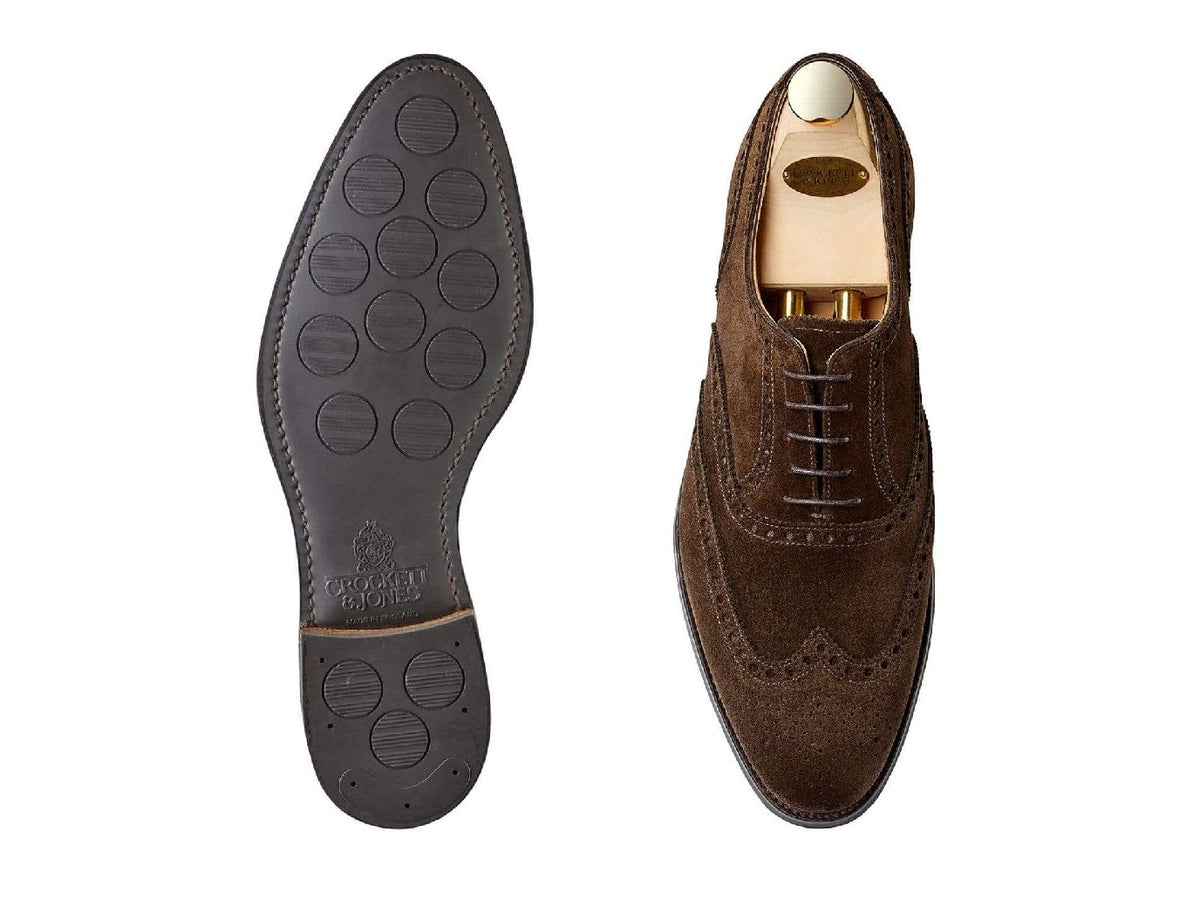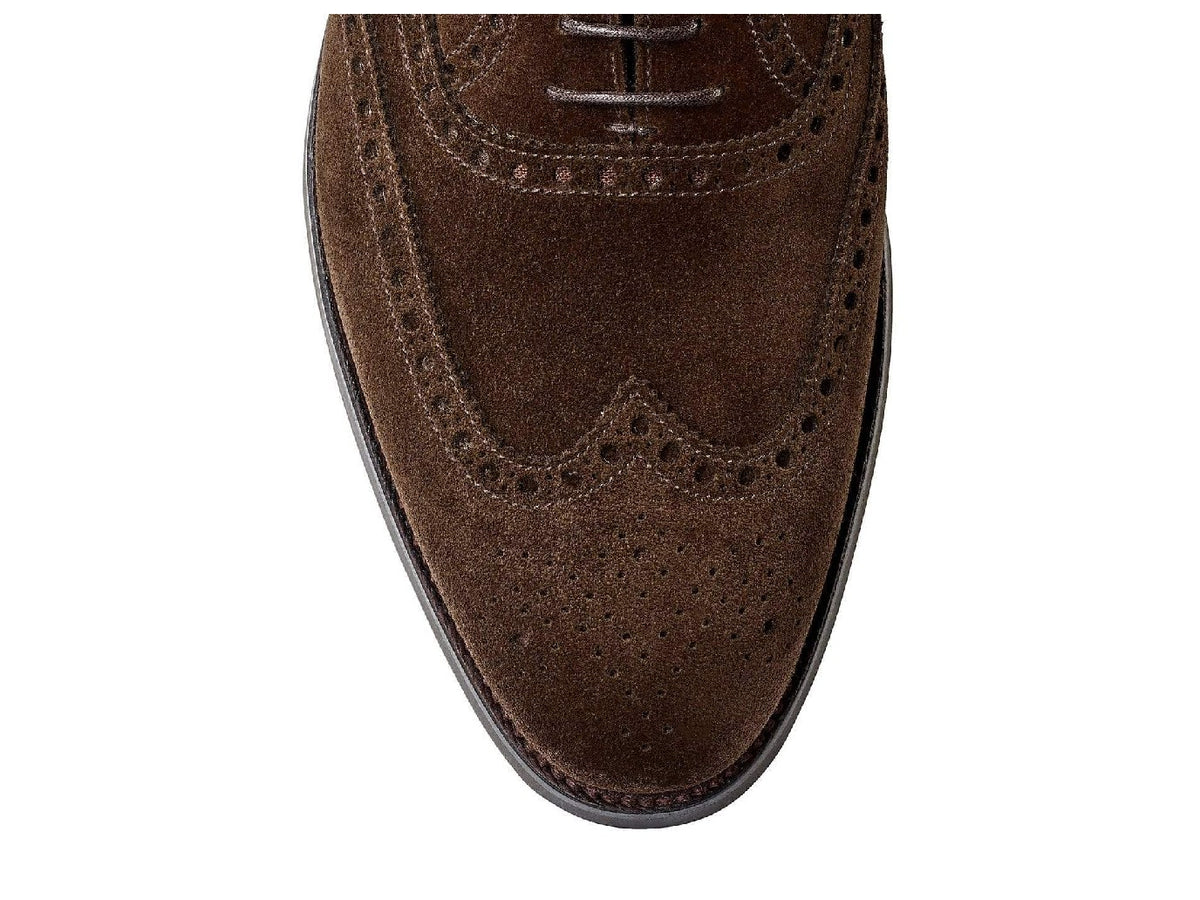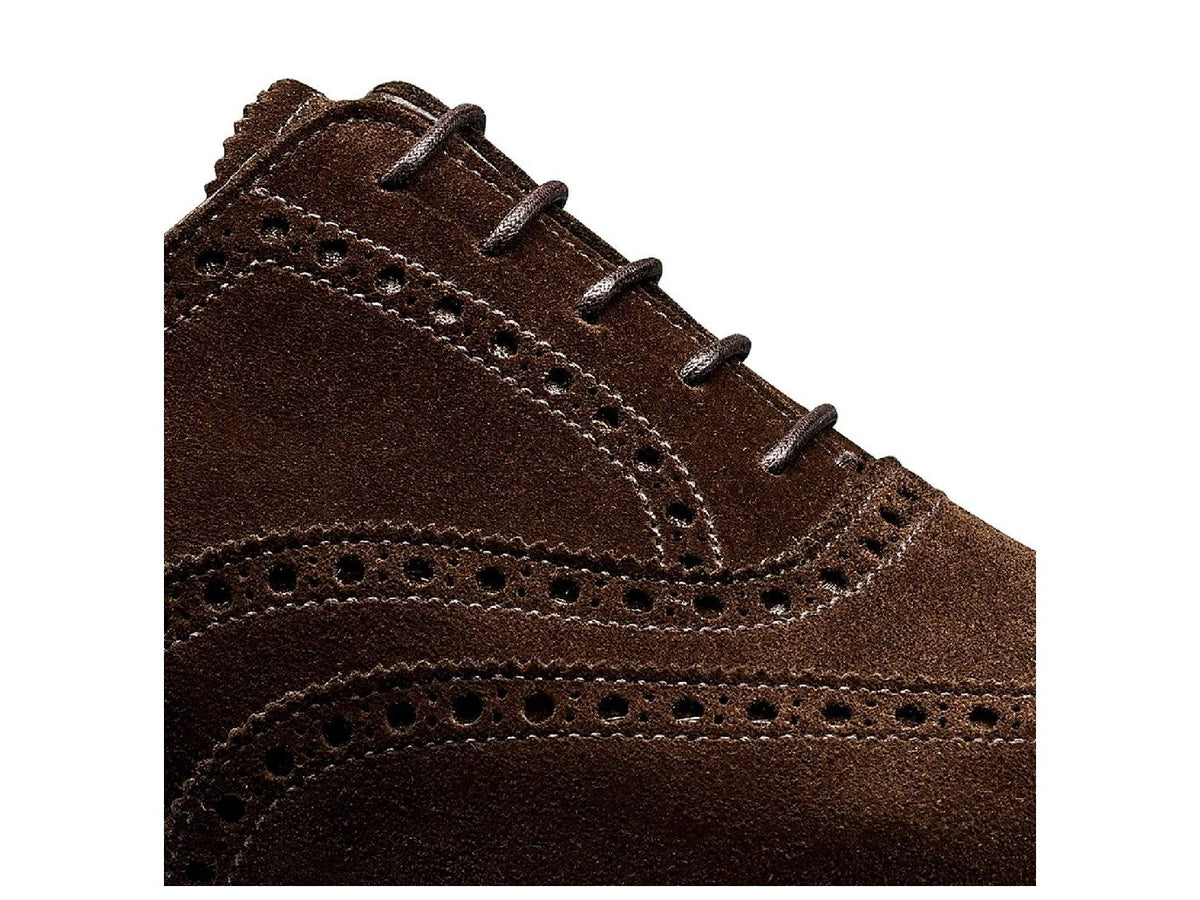 Westgate 2 Dark Brown Calf Suede
$585.00
Tax included. Shipping calculated at checkout.
Monk Facts
Features & Care
For versatility, comfort and durability, this shoe can't be beat. Made from CJ's higher grade calf suede, the Westgate supple in the hands, soft on the feet and easy on the eye. We've tested this particular model ourselves at length and have found it to be exceptionally satisfactory. The rubber "city sole" also imparts a certain youthfulness to a style (full brogue) that sometimes veers towards the ancient. But don't worry, you can jog down the street in these puppies.
Founded in Northampton in 1879, Crockett & Jones a fifth generation family-owned company. Representing the finest in materials and workmanship, Crockett & Jones' Goodyear welted shoes are 100% made in England.
- Goodyear welt construction
- 5 eyelet full-brogue oxford
- Calf suede upper
- Single rubber sole
- 379 last
- UK E width (standard fitting)
- Available in other colours
- 100% made in Northampton, England