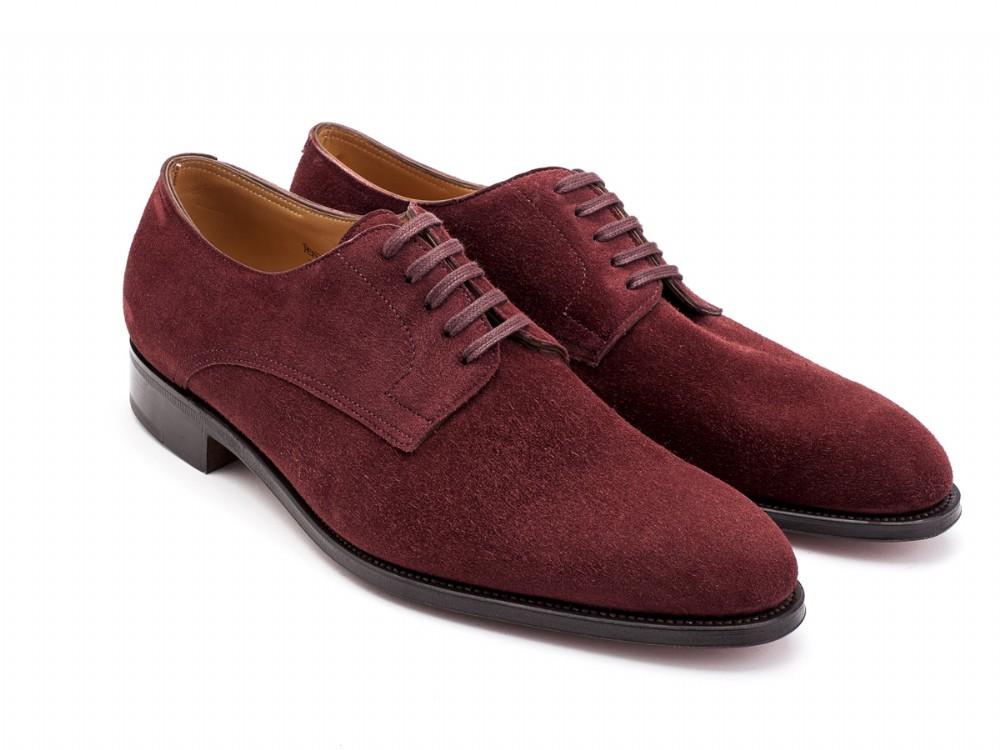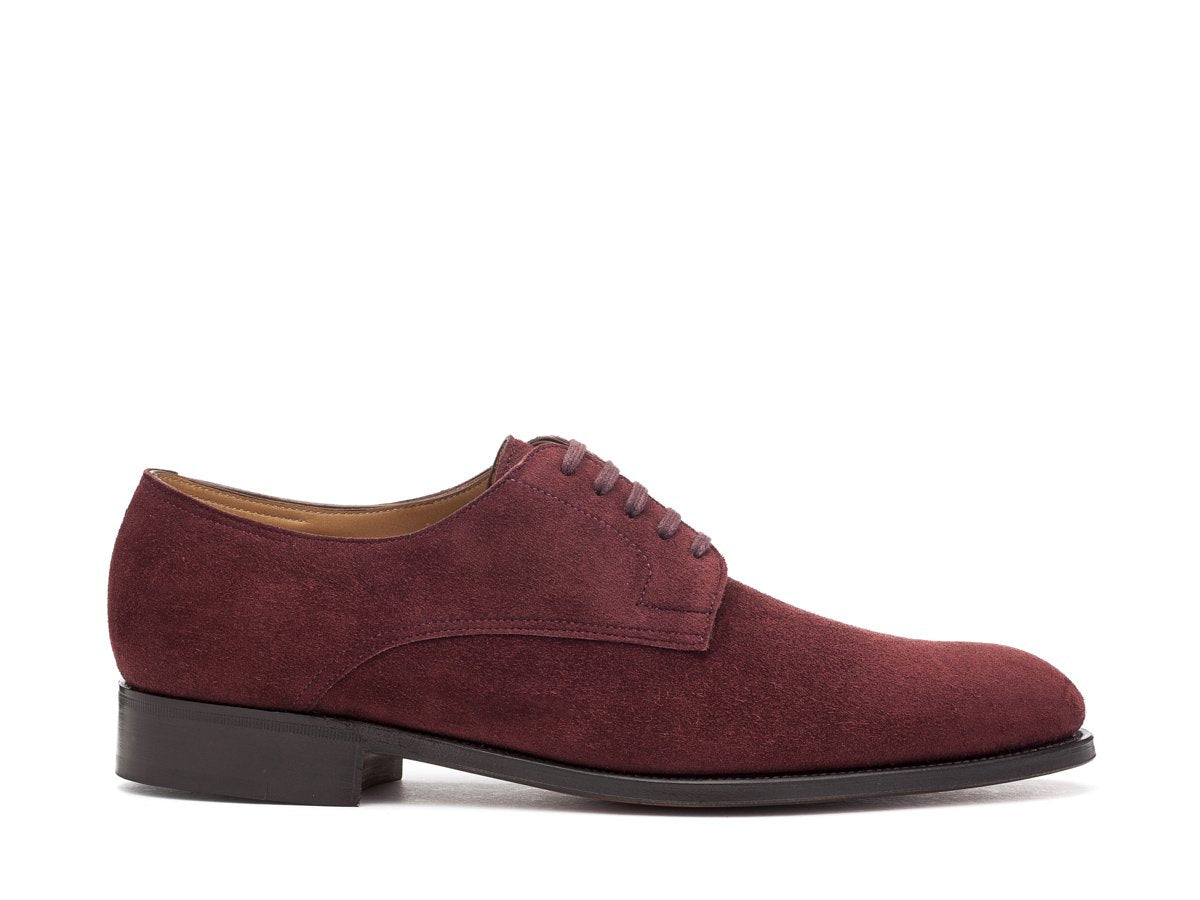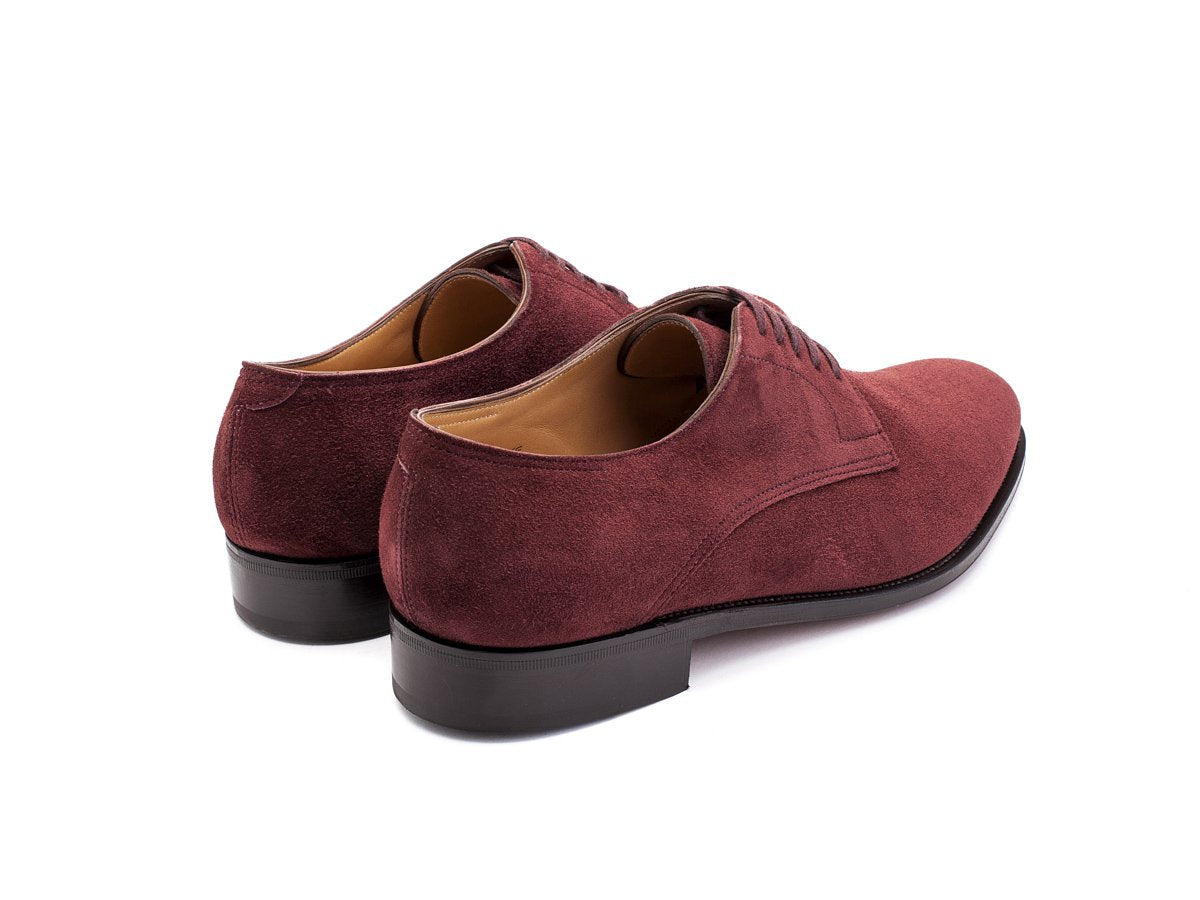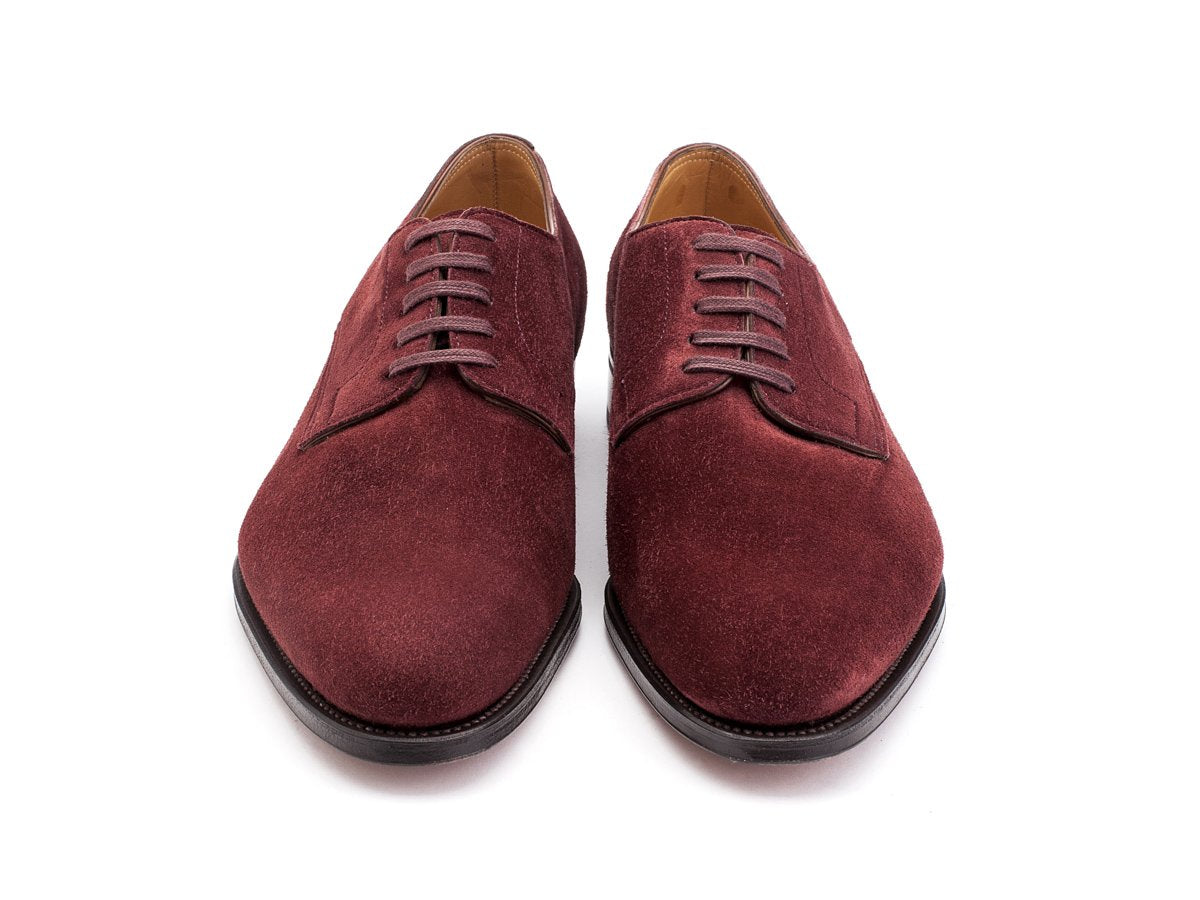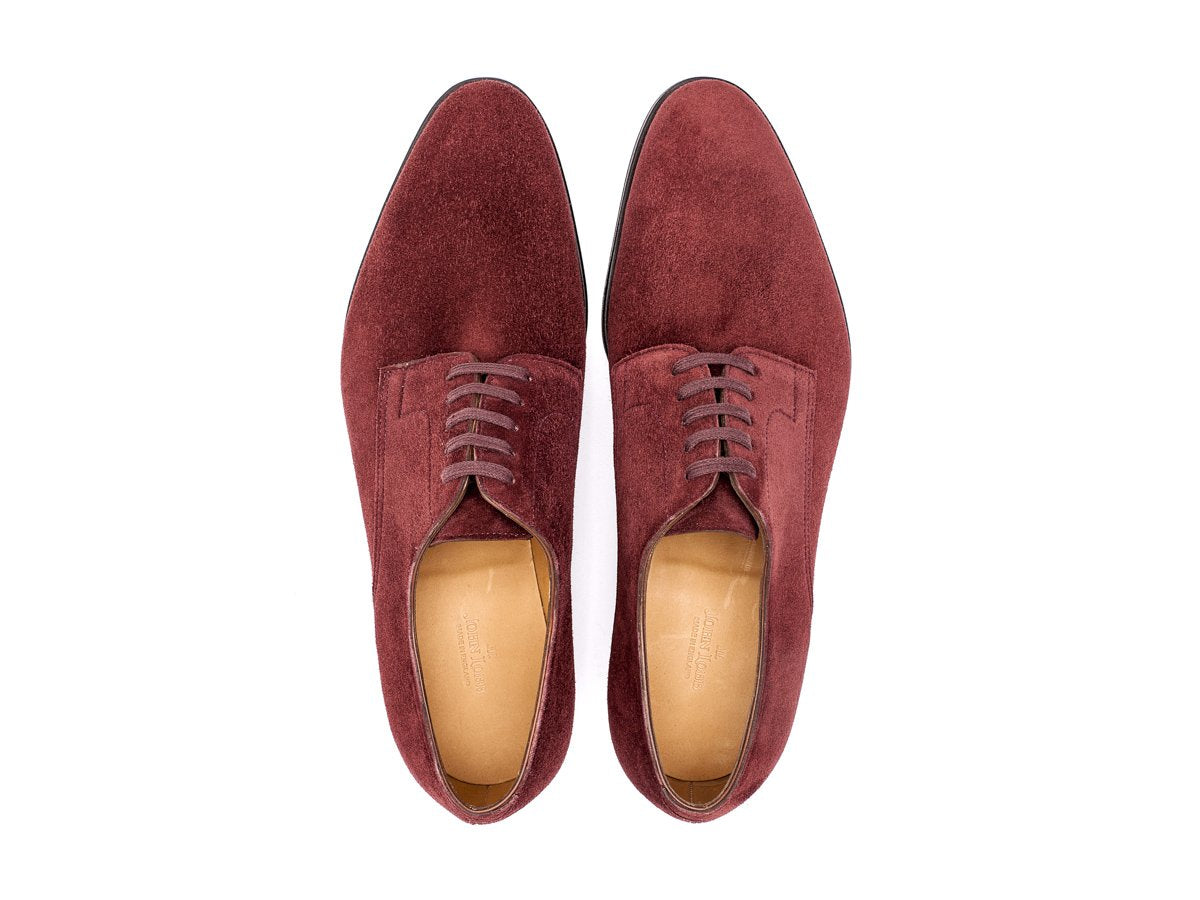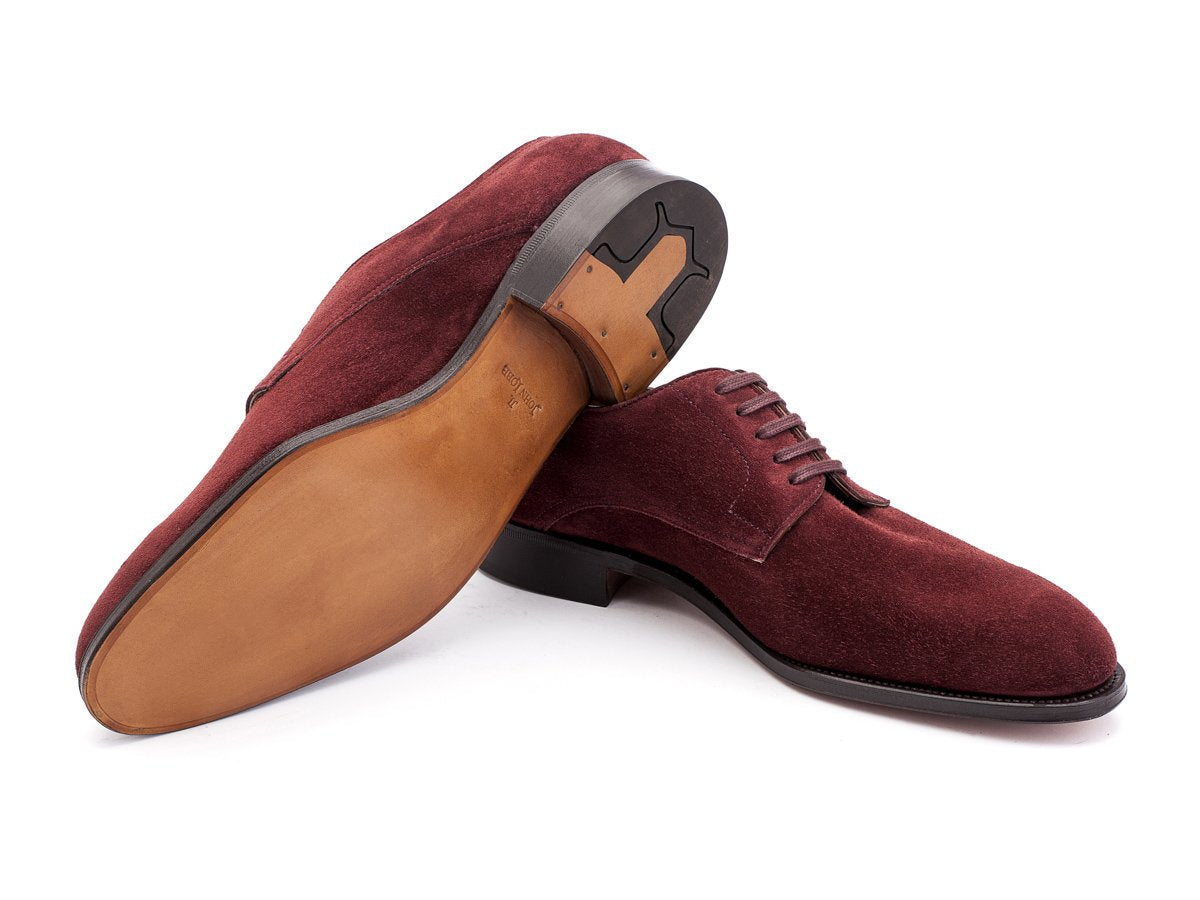 Penzance Burgundy Suede EE-width
$1,377.00
Tax included. Shipping calculated at checkout.
Monk Facts
Features & Care
The Penzance is a plain-toe suede derby, the ideal neat-casual shoe. Made from John Lobb's exclusive, plush pile 'cashmere suede', they have an inimitable vibe of relaxed luxury. The beauty of the plain-toe derby lies in its simplicity of form, which makes it very versatile. The Penzance can be worn with anything from faded jeans all the way to trousers and a sports coat. Crafted on Lobb's sleek, modern 1105 last it is a sure way to dress up a casual outfit or relax a more buttoned up look.
Founded in London in 1866, John Lobb has been making some of the world's finest shoes for almost 150 years. This rich heritage is founded upon a relentless commitment to expert craftsmanship and timeless design. It takes 190 individual steps to make a pair of John Lobb shoes, a process that proves the company's devotion to excellence.
- Goodyear welt construction
- 5 eyelet plain-toe derby
- Calf suede upper
- Single leather sole
- 1105 last
- UK EE width (wide fitting)
- 100% made in Northampton, England
Recommended Products