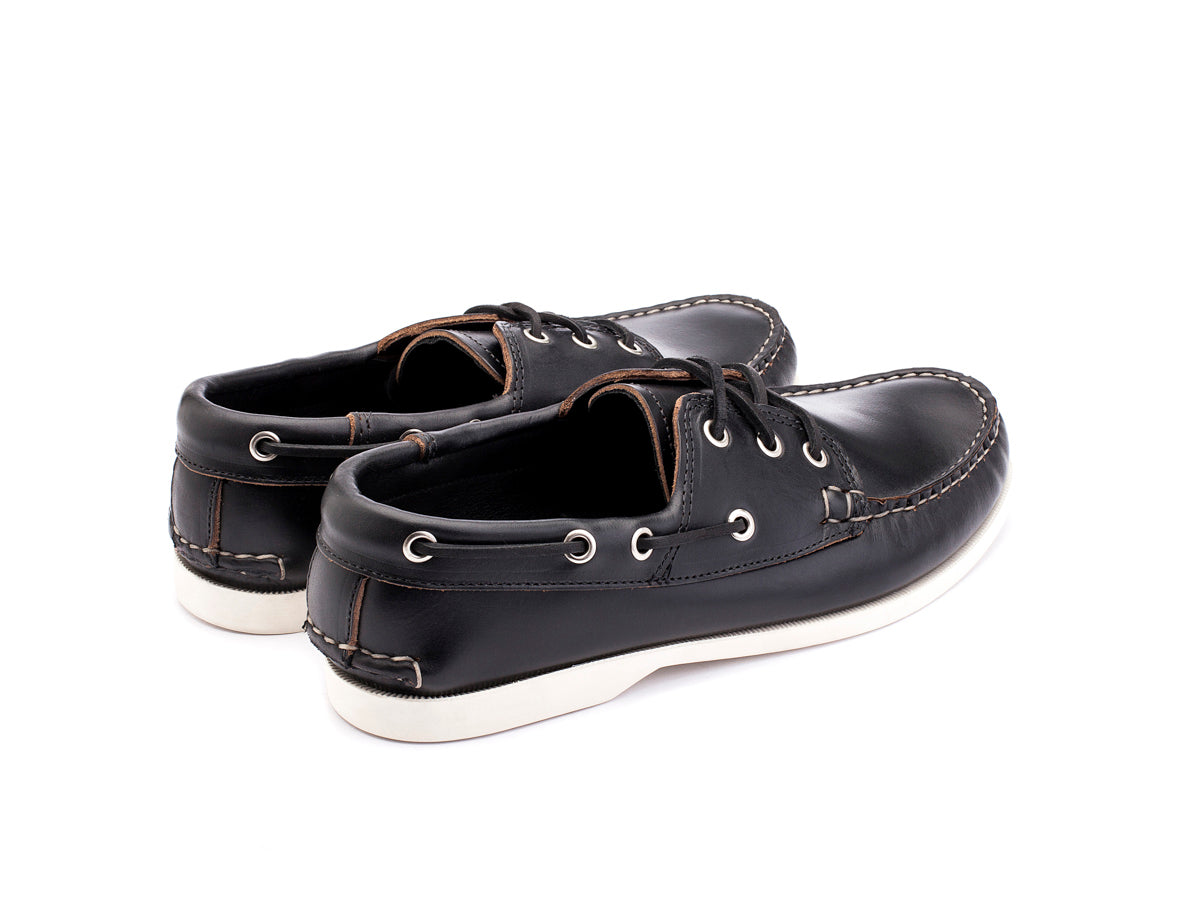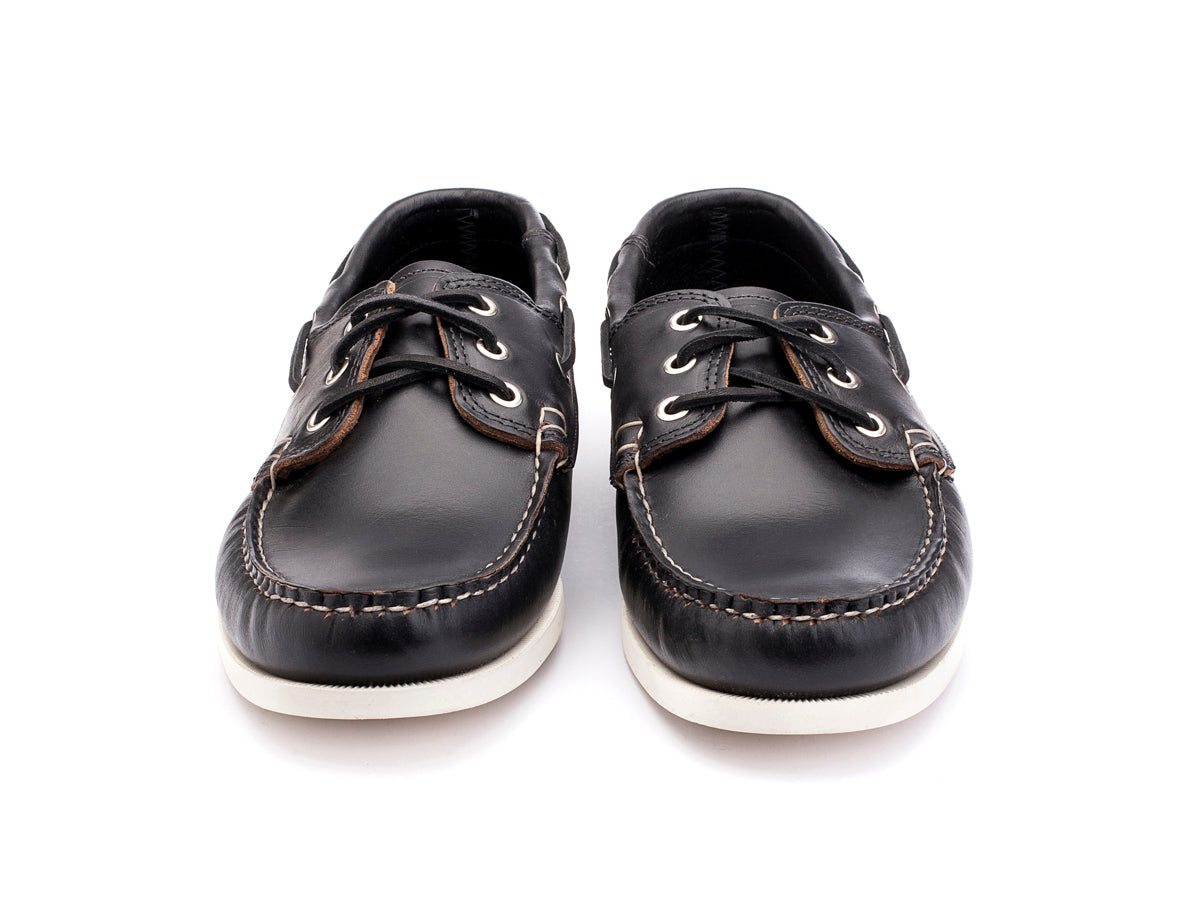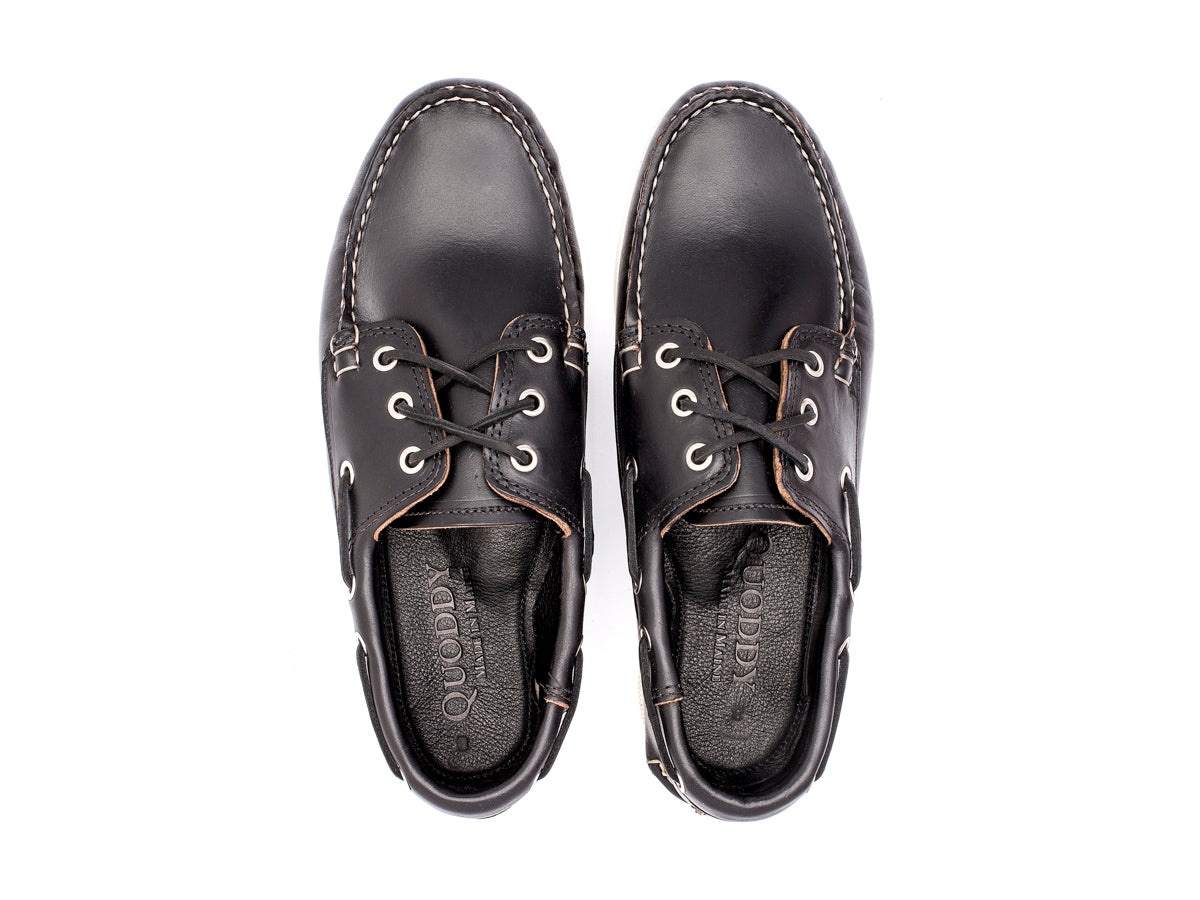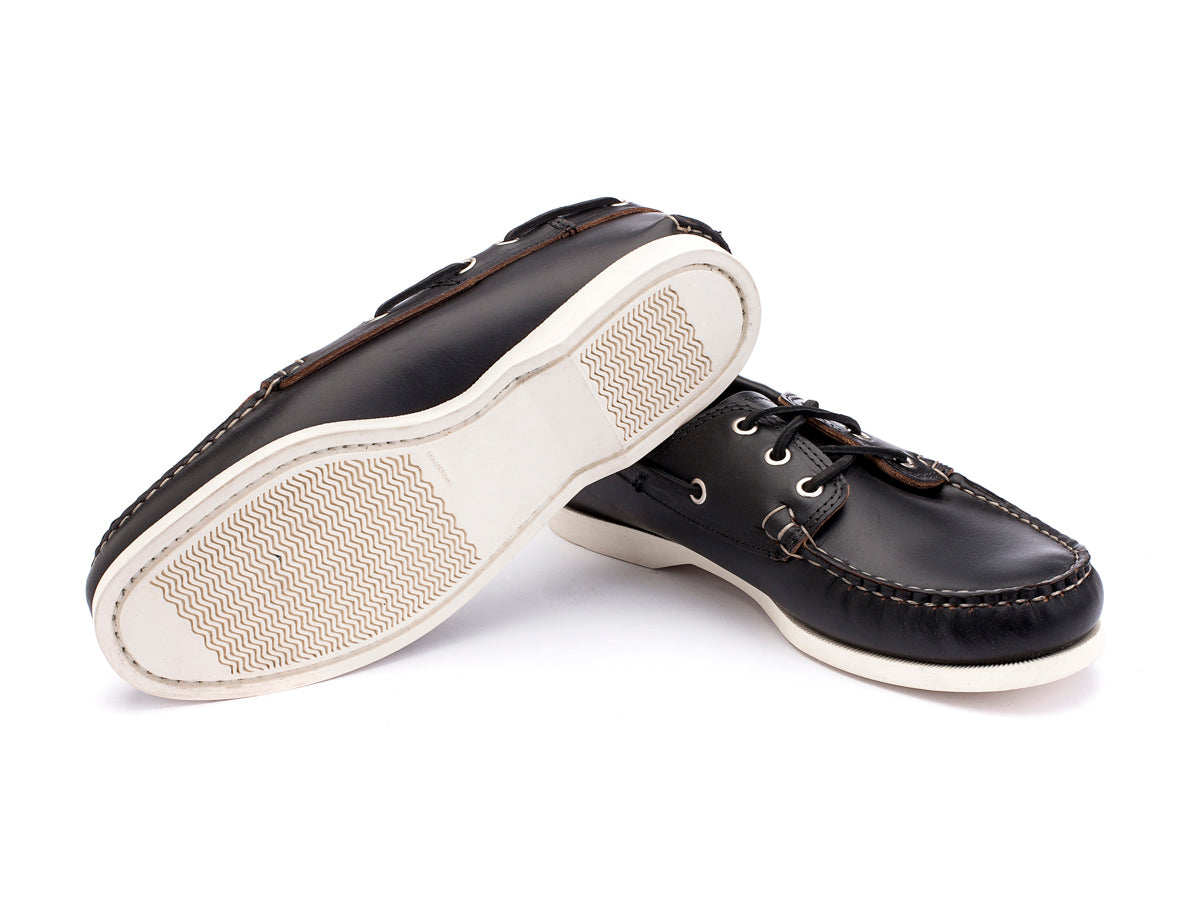 Classic Boat Shoe Black Chromexcel
$406.00
Tax included. Shipping calculated at checkout.
Monk Facts
Features & Care
The boat shoe is an enduring classic of 20th century style. Worn by icons such as the Kennedys, Steve McQueen and Paul Newman, it is a casual shoe that evokes leisure and luxury like no other. While many classic American boat shoe brands have slowly shifted production offshore, Quoddy have remained true to what made the boat shoe iconic: hand stitching and top-quality materials. This boat shoe has it all, a hand-stitched apron, white rubber sole and leather lace that threads around the back of the shoe. Better yet, the cushioning of the insole makes these boat shoes unbelievably comfortable; once you own a pair you won't believe you ever holidayed without them.
It isn't often that we can say that a maker is indisputably 'the best' at doing what they do, but when it comes to making boat shoes, nobody does it better than Quoddy. Taking their name from the Native American 'Passamaquoddy' tribe, who originally inhabited the area around Maine, Quoddy make every single pair of their shoes in a single workshop. Almost every step in the shoemaking process is entirely hand-done, with every pair designed to be continually repairable over the course of a lifetime. Using only the finest Horween leathers, every pair of Quoddy shoes is a marvel of traditional American craftsmanship.
- Full-grain calf leather
- Rubber sole
- US D width (standard fitting)
- Hand sewn
- Made in USA
Recommended Products